Det är inte bara foto på den här bloggen utan jag skriver ibland om musik och film också. När det gäller film tipsar jag helst om lite udda filmer, de du kanske missar annars, men det jag gillar är ganska mainstream. Det viktigaste för mig är ett bra manus. Är historien
 tillräckligt stark, kan jag acceptera att inget annat riktigt håller måttet. Ett bra exempel på det i sammanhanget är The man from earth, som jag gav högsta betyg trots att skådisarna är så där och cinematografin är förvånansvärt trist.
Om bara skådisarna är bra och inget annat brukar det heta att det är en karaktärsstudie och det är inget för mig, är det cinematografin som är USP:en, så kanske det är
en Roy Andersson film, och såna filmer fattar jag snabbt och sen får man bara sitta och vänta på att eländet ska ta slut. Jag gillar när man använder sin fantasi i skapandet, det måste inte vara unikt, inte om man gör det snyggt.
I helgen har jag sett två filmer som visade sig ha nästan samma handling. Den första heter Spring och handlar om en kille som hamnar i lite trubbel, unnar sig ett miljöombyte och reser till södra Italien. Där träffar han en mystisk kvinna. Jag tror inte att jag spoilar för mycket om jag säger att hon är 2000 år gammal och genomgår en förnyelse var 20:e år. Timingen kunde vara bättre för henne att träffa någon.
Det är romantik och specialeffekter i en härlig blandning. Miljön är vacker, men fotot lite väl kontrastlöst, kanske en look de var ute efter. Jag tycker filmen var helt ok, nästan bra. En svag (7/10).
Den andra filmen heter The Age of Adaline och har lite större budget och kända skådespelare, men också den en ung och okänd regissör. I huvudrollen har vi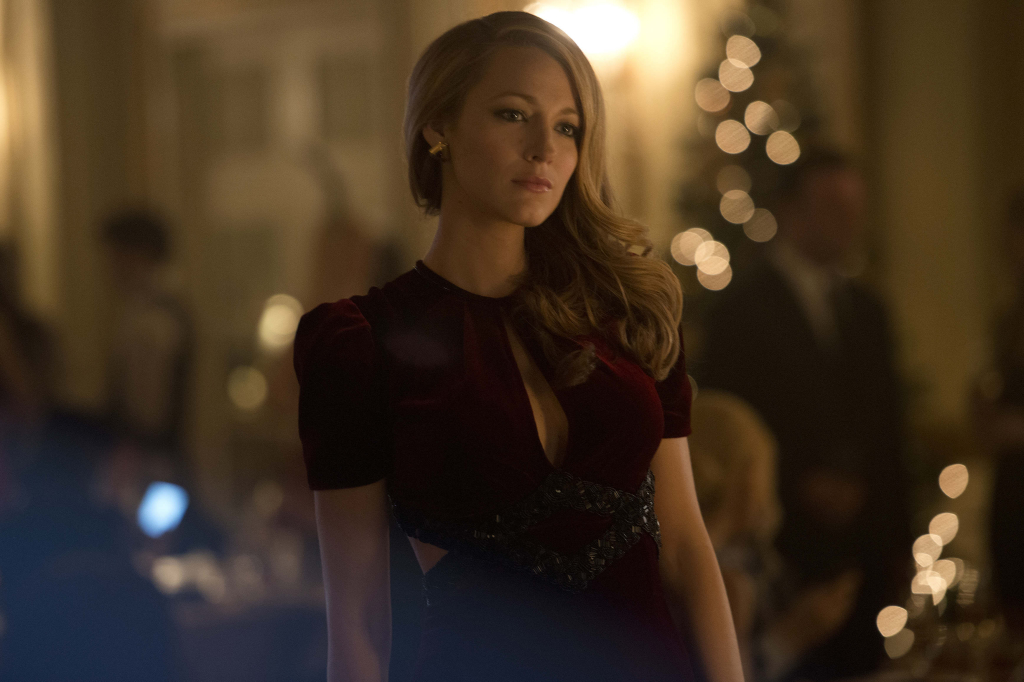 Blake Lively och även Harrison Ford dyker upp lite senare i filmen.
Adaline är en k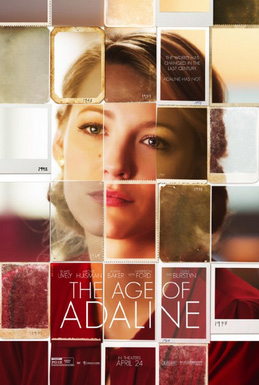 vinna född 1908, som genom en olycka upphör att åldras. Vart tionde år bryter hon upp och skaffar sig en ny identitet för undvika uppmärksamhet. En berättarröst sätter sagotonen och förklarar upplägget. Det brukar vara ett tecken på slarvigt manusskrivande, men här funkar det bra. Naturligtvis träffar hon en riktig toppenkille spelad av Michiel Huisman (Game of Thrones), precis innan det är dags att flytta igen. Han är en rik filantrop och de är som gjorda för varandra. Det är vackert att titta på och man sugs in en i handlingen. Jag tycker den blir bättre ju längre den håller på och gav den till slut (9/10).
I don't just write about photography here, but also about music and film. When it comes to movies I like to write about those films that you might otherwise miss, but what I do like is rather mainstream. The most important part of a movie for me is the script. If the story is good enough, I can accept that nothing else really is up to par. A good example is The man from earth that I rated (10/10) despite the actors being so so and the cinematography being surprisingly dull.
If the actors are good and nothing else is, it's usually called a character study, and I try to avoid those. If the cinematography is the USP, it might be a Roy Andersson movie. I get movies like that pretty quickly, and then I'm just waiting for it to end. I like when the creators use their imagination, it doesn't have to be unique, not if you do it well.
This weekend I've watched two rather similar movies. The first is called Spring and is about a young guy in a spot of bother and having to make a quick change of scenery, ends up in the south of Italy where he meets and falls in love with a mysterious woman. I don't think I'm spoiling to much by saying she's 2000 years old and goes through a change every 20 years. The timing isn't right for her to meet this young man now.
There's romance and special effects in a nice mix. The scenery is beautiful, but the photo was bit flat, maybe that was a look they were going for… I think the movie was alright, almost good. A weak (7/10).
The second movie is called The Age of Adaline and has a bigger budget and better known actors, but also a young and unknown director. In the lead there is Blake Lively, and Harrison Ford appears later in the movie.
Adaline is a woman born in 1908 who stops aging when she's in an accident. Every ten years she moves and changes her name to avoid attention. A narrator sets the fairy tale tone and explains the premise. That is usually a sign of sloppy storytelling, but I think it works here. Naturally she meets a dream guy, played by Michiel Huisman (Game of Thrones), just before it's time to move again. He's a rich philanthropist and they're made for each other. It is a beautiful film and you're slowly engulfed in the story. It get's better as it proceeds and in the end I gave it (9/10)