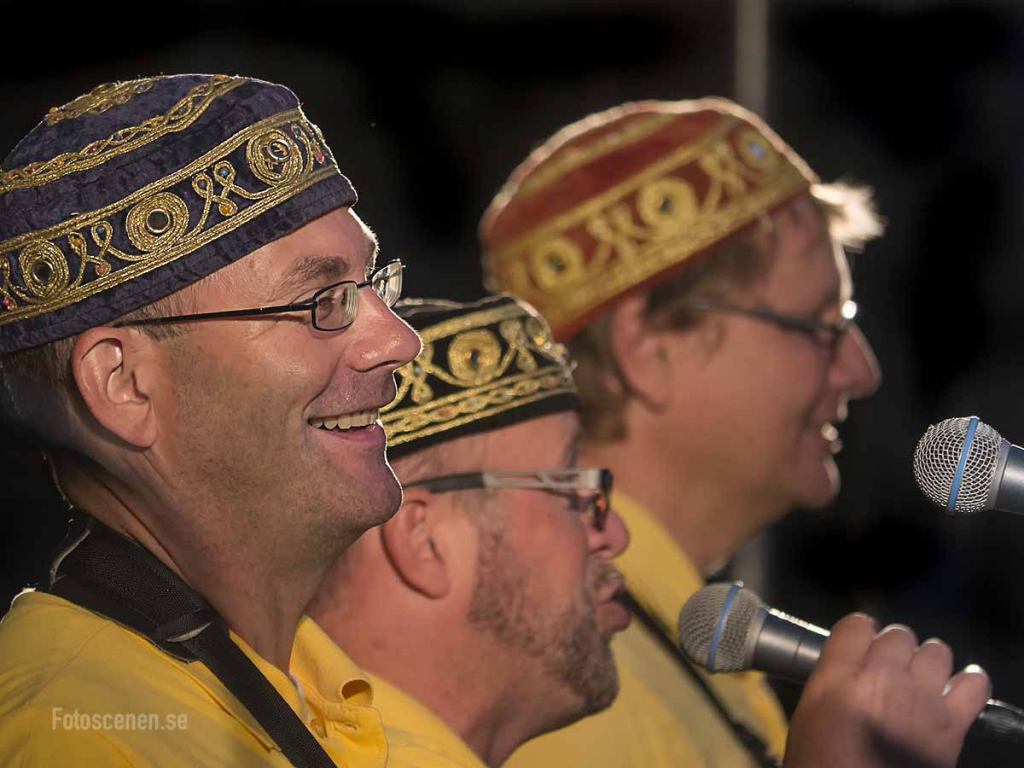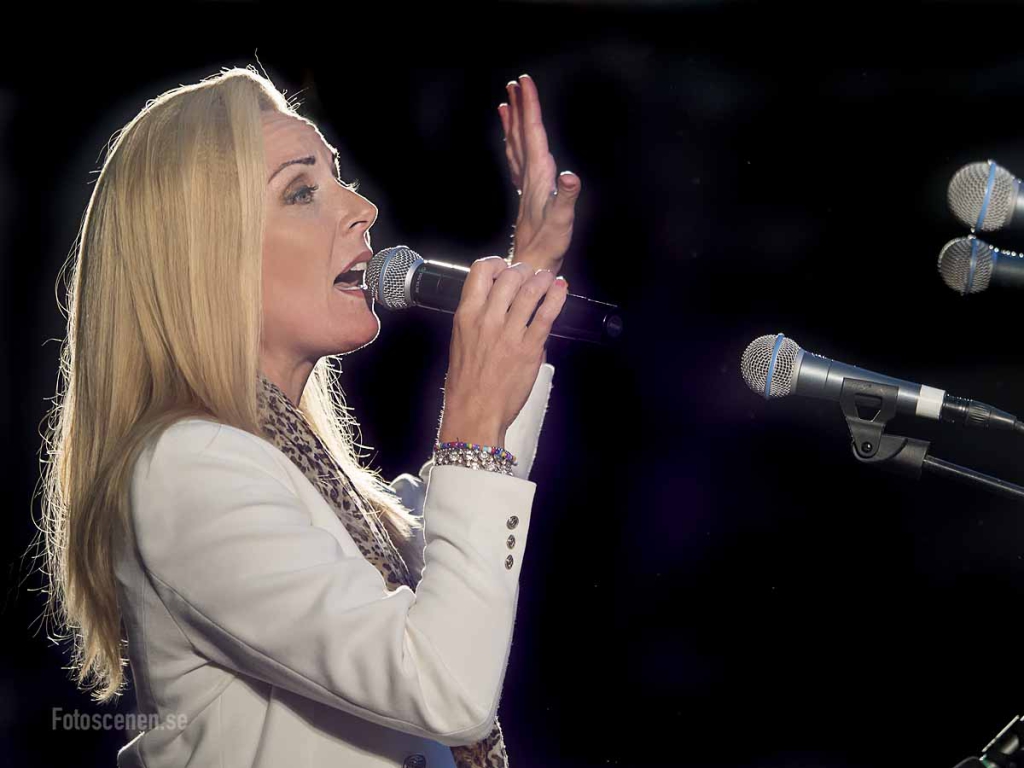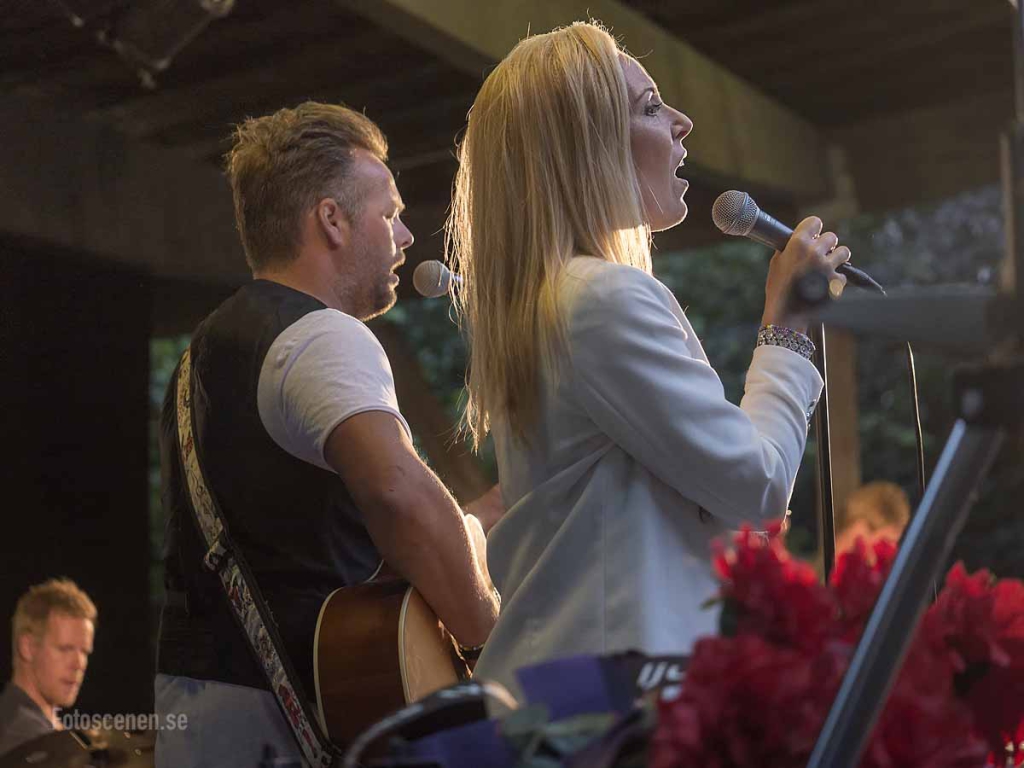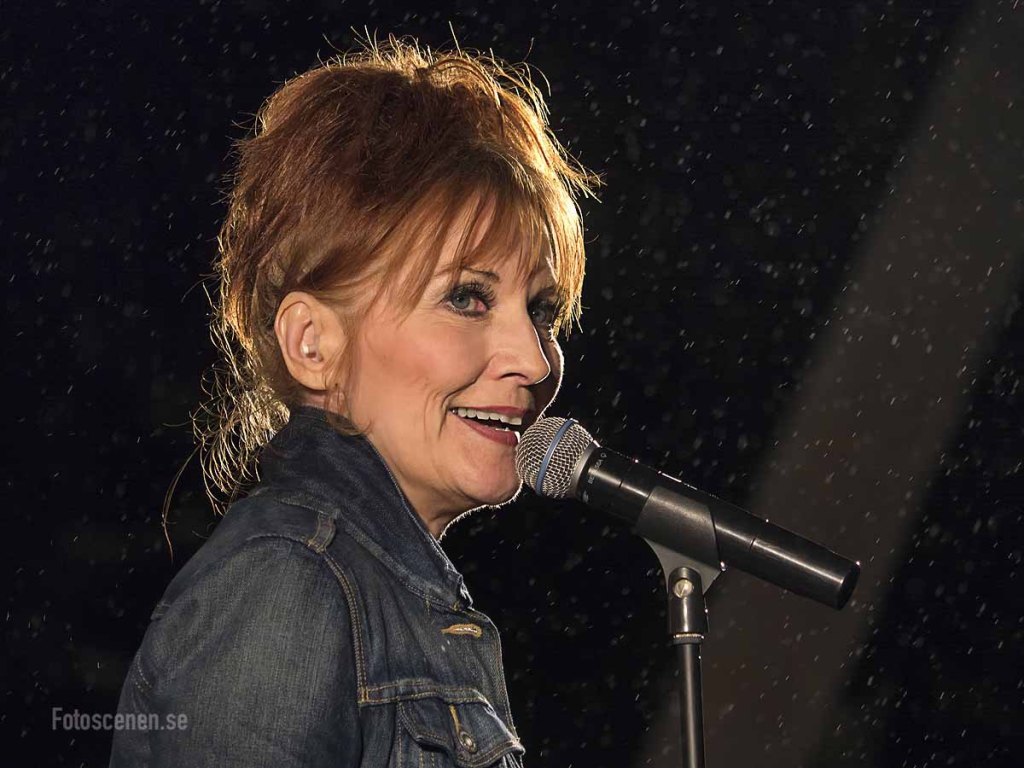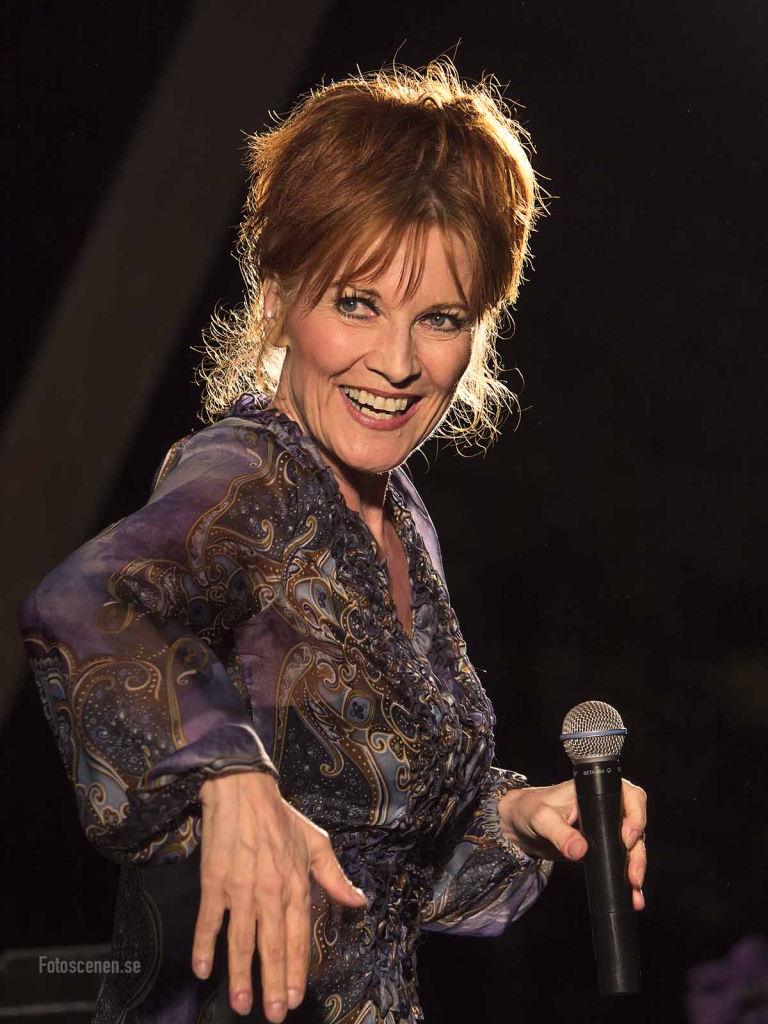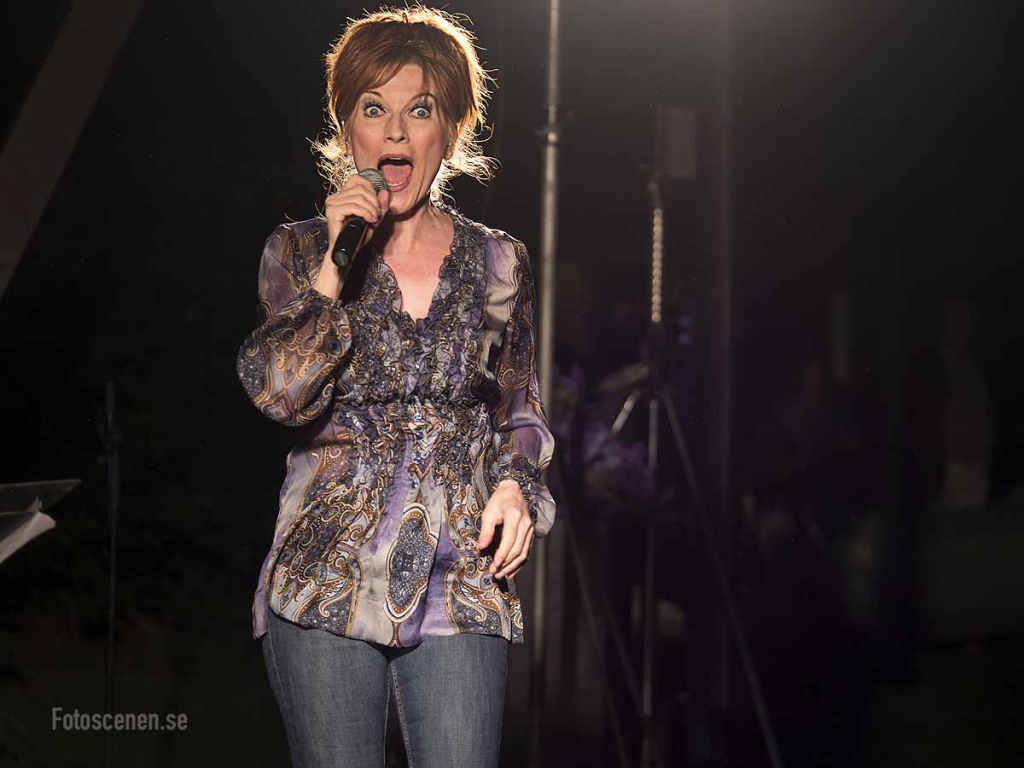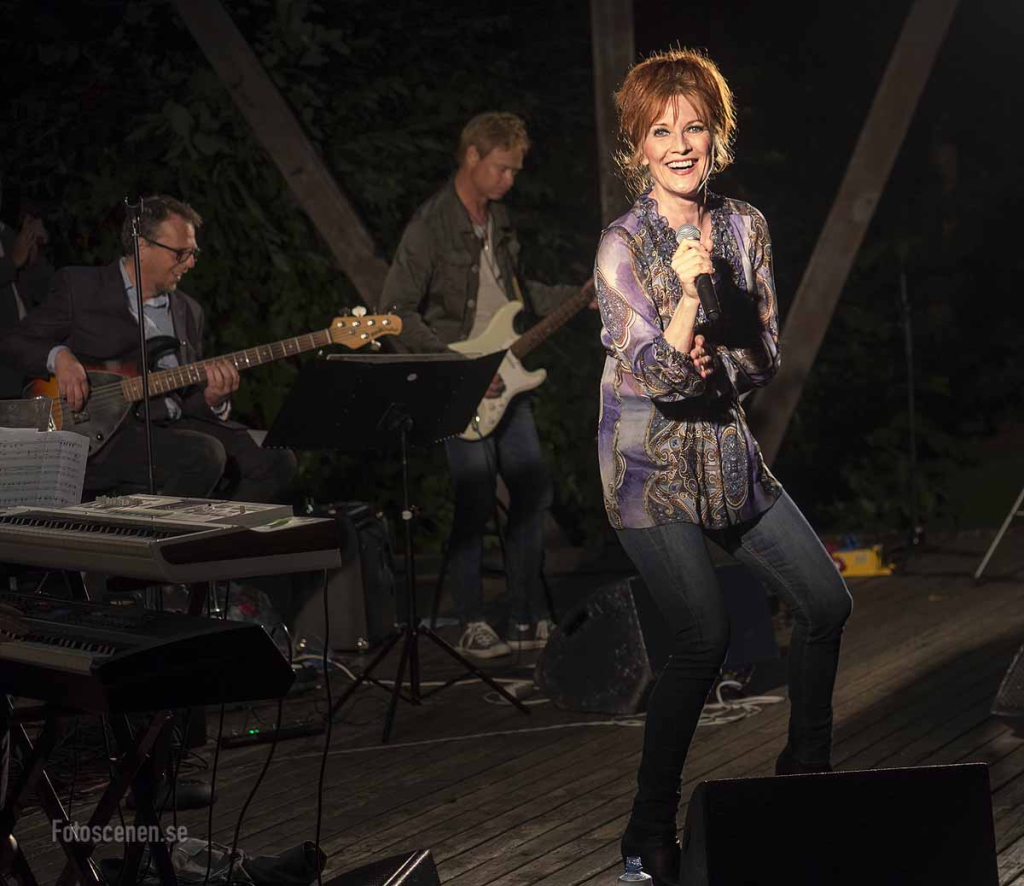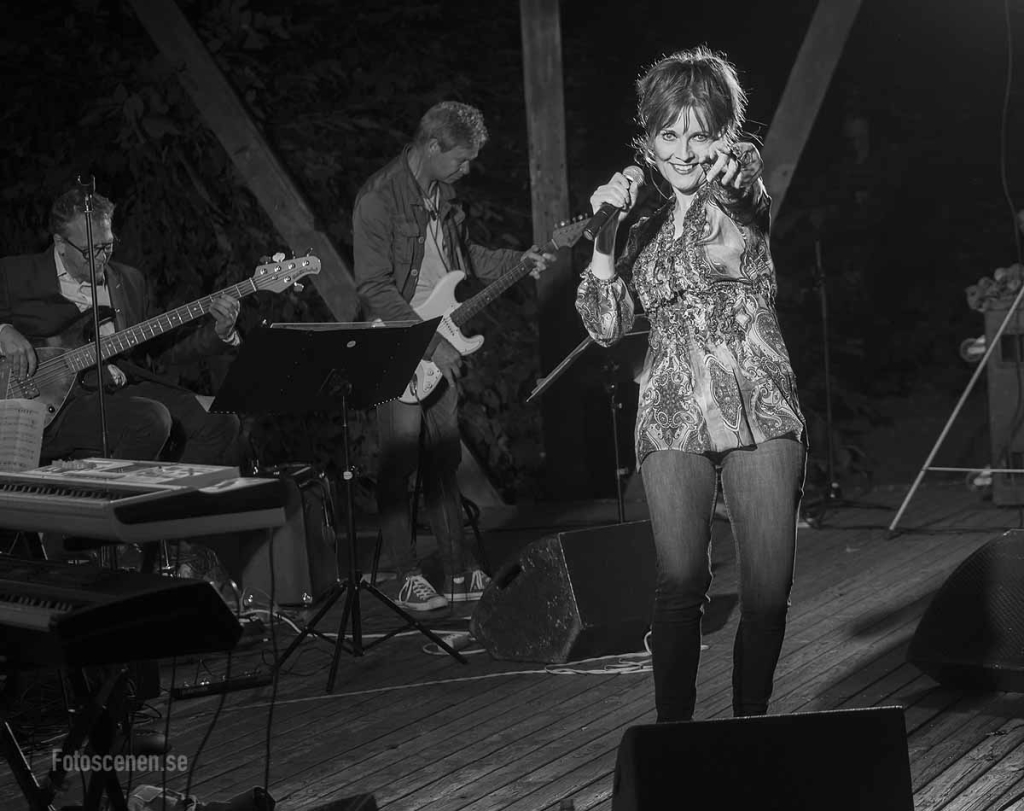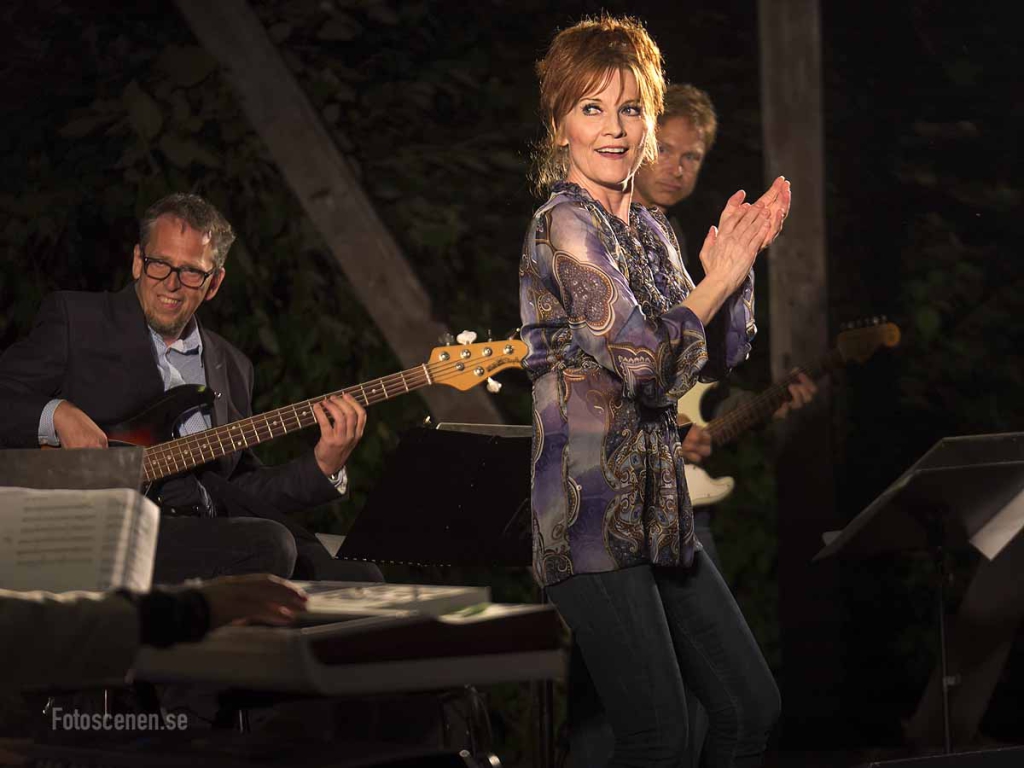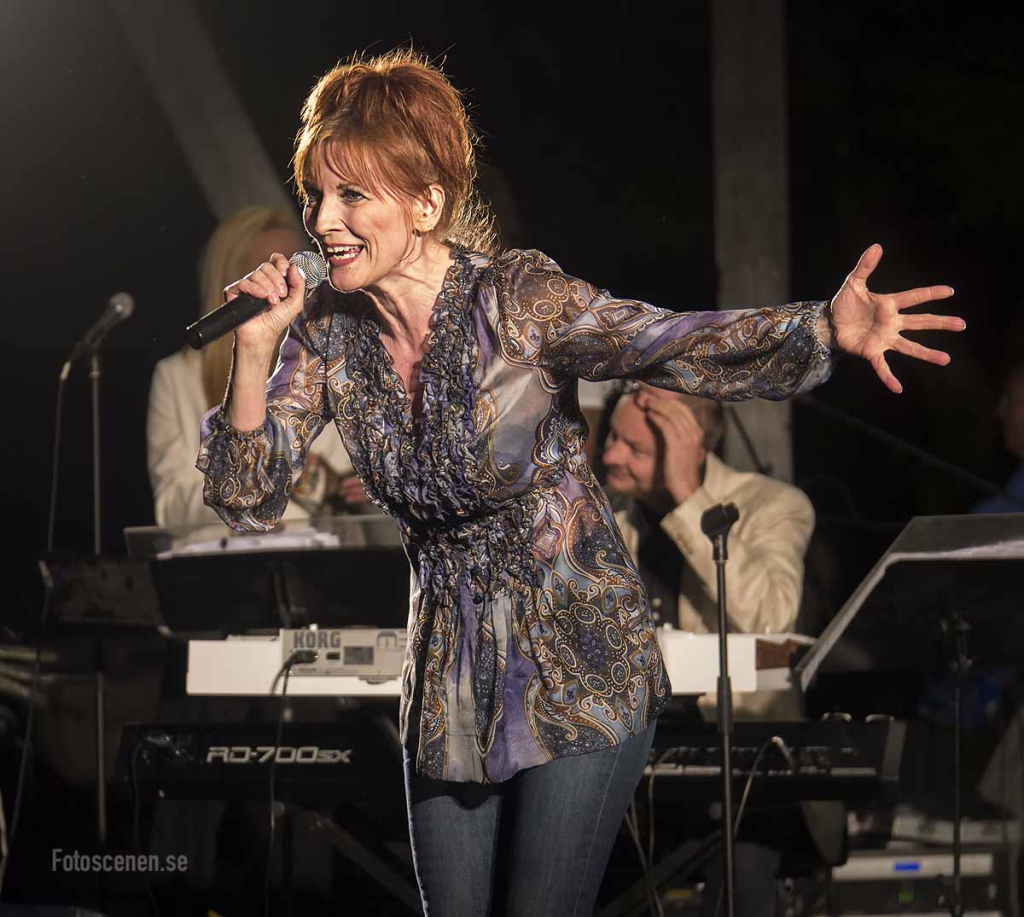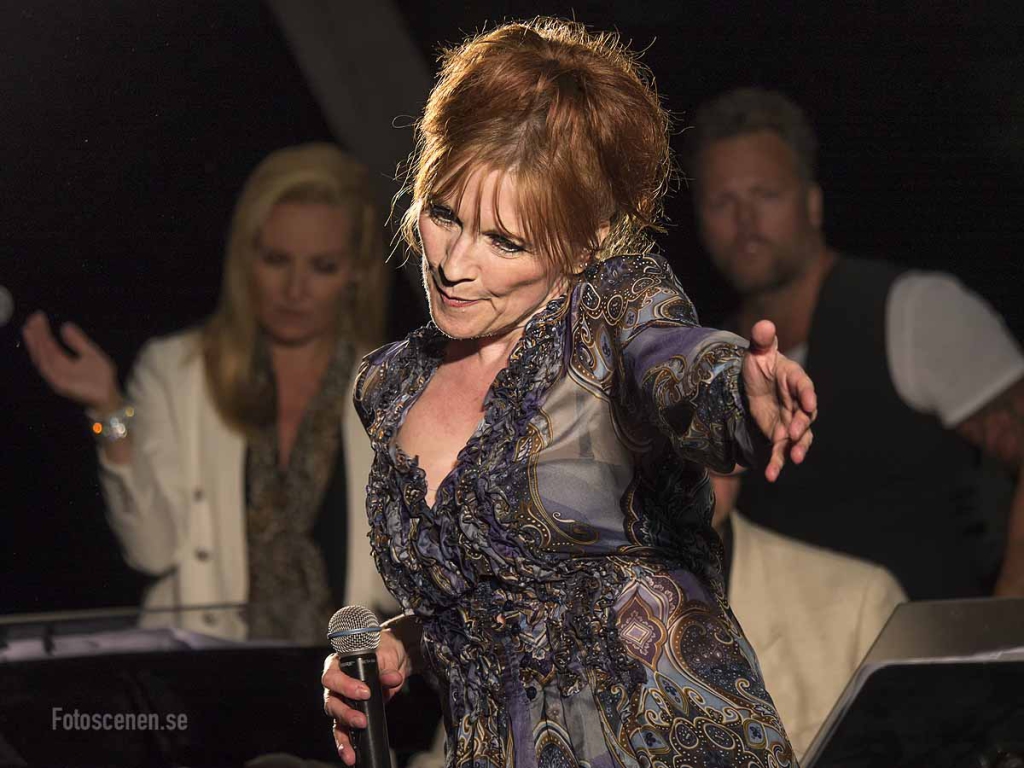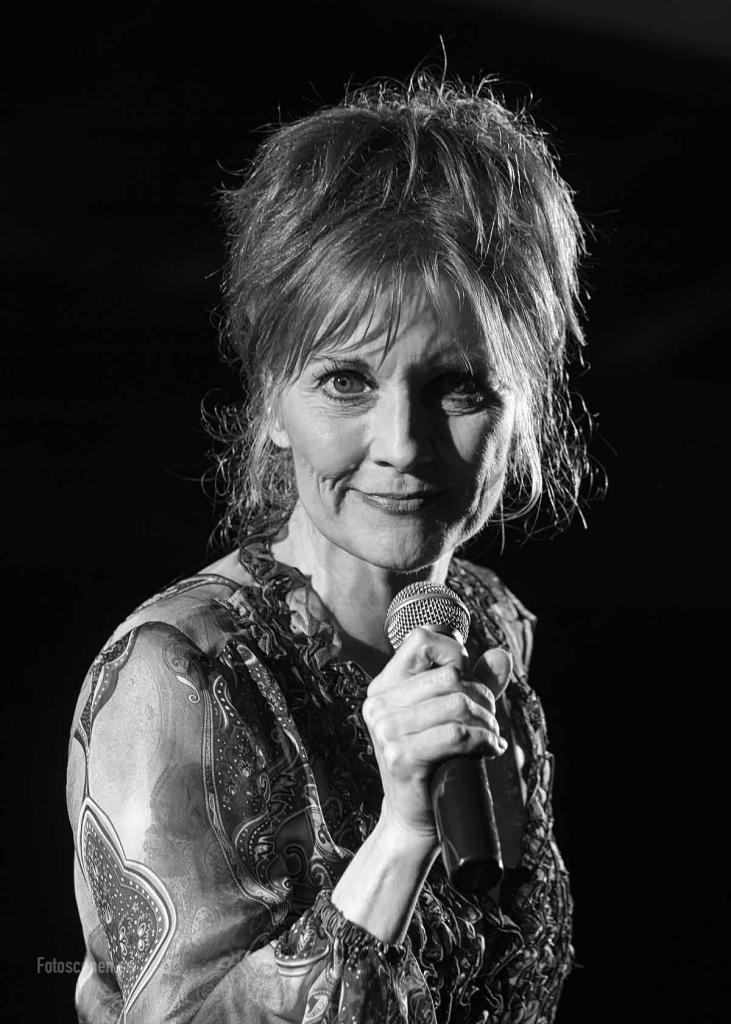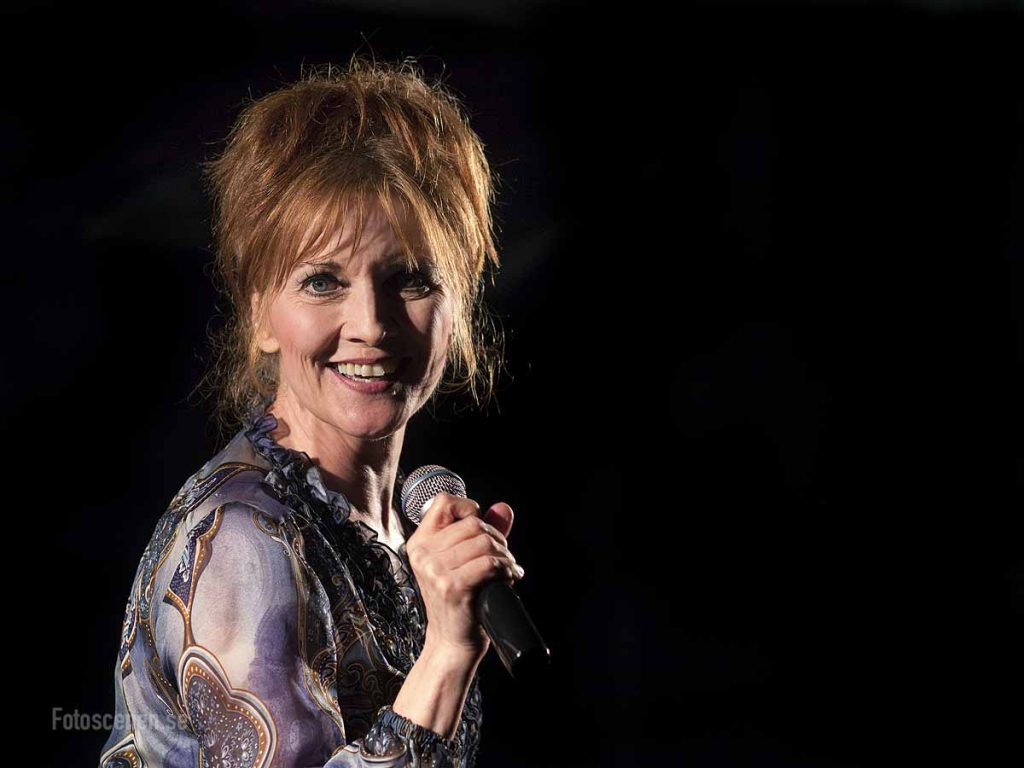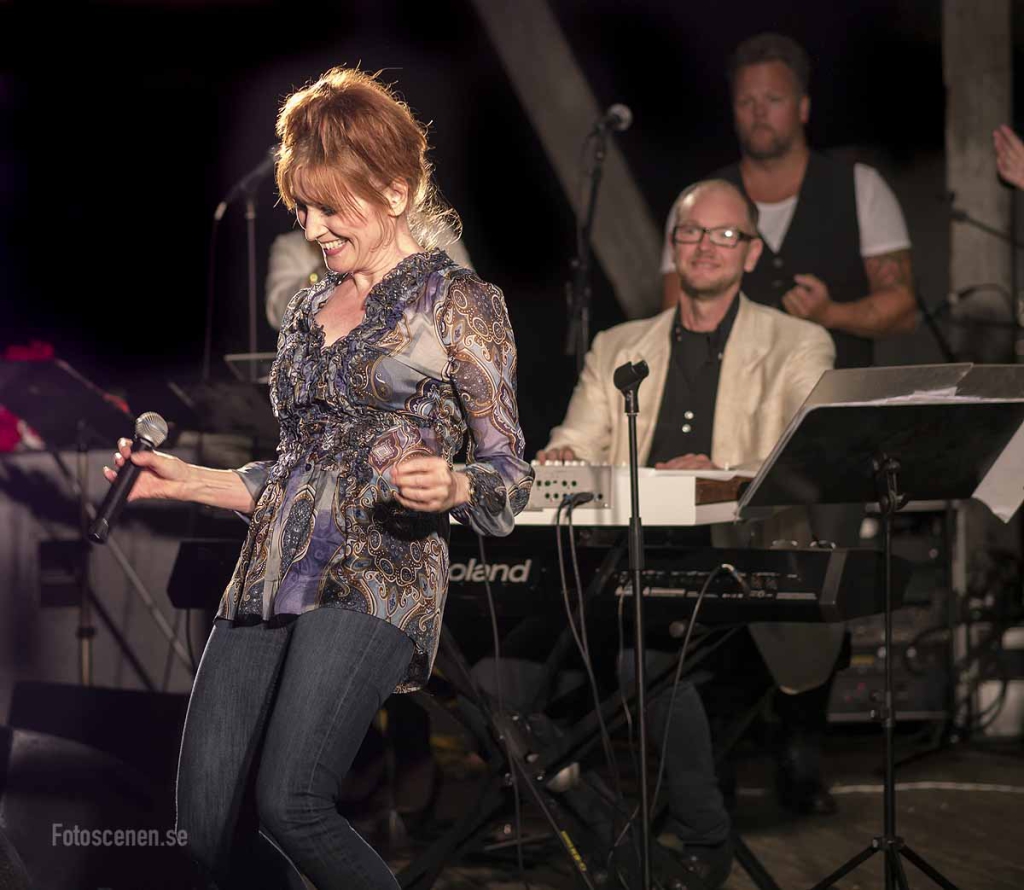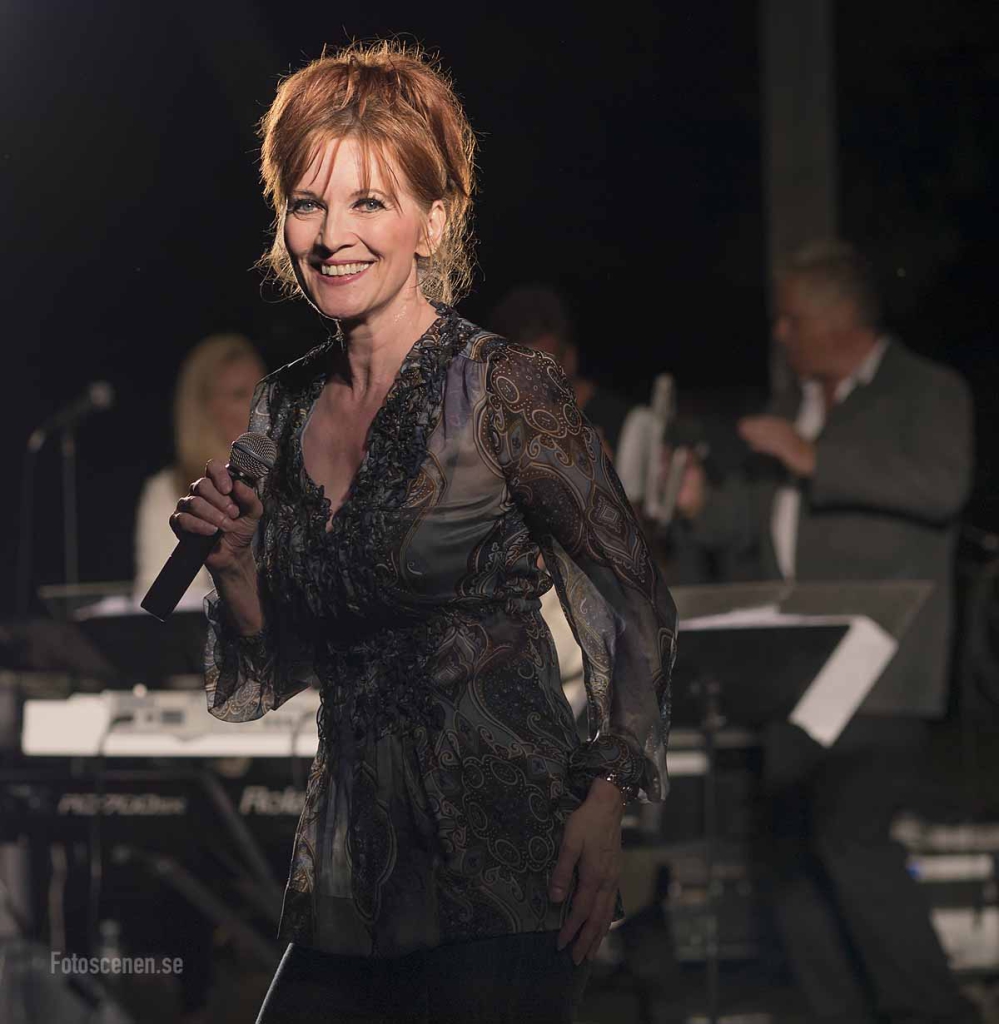 Det spelar ingen roll att det regnar lite, man har så trevligt att man t o m glömmer att man egentligen väntar på Anne-Lie Rydé. "Hisingens nationalorkester" Vier Brillen sjunger om att de inte blev snobbar som jobbar utan grabbar som vabbar och Doobidoos Annica Svensson leker Lasse Kronér och leder musiktävlingar. Men Anne-Lie visar så klart var skåpet ska stå när hon kommer ut på scen. Hon går på knock direkt med Segla på ett moln och en röst som får en att tokflina där man står och fotar i kulisserna. Hon avslutar med en låt av en av hennes kvinnliga förebilder och jag hinner hoppas att hon ska köra en Nina Hagen låt, men det blir Joan Jett. Det är inte riktigt samma sak, men ett bra röj blir det.
Jag har fotat Annica Svensson några gånger förut, bilderna finns här. Och Anne-Lie Rydé här.
It doesn't matter that the rain is falling, we're having such a good time that I totally forget that we are really waiting for Anne-Lie Rydé. "The national orchestra of Hising Island" Vier Brillen sing a lot of funny songs and TV's Annica Svensson lead singing competitions. But when Anne-Lie comes she takes over completely. She starts out with Segla på ett moln and a voice that leaves me with a stupid smile while I'm shooting from the sides. She finishes with a song by one of her idols and I hope it will be Nina Hagen, but it turns out to be Joan Jett. Not the same, but still a lot of fun.
I've shot Annica Svensson a few times before, pictures here. And Anne-Lie Rydé here.