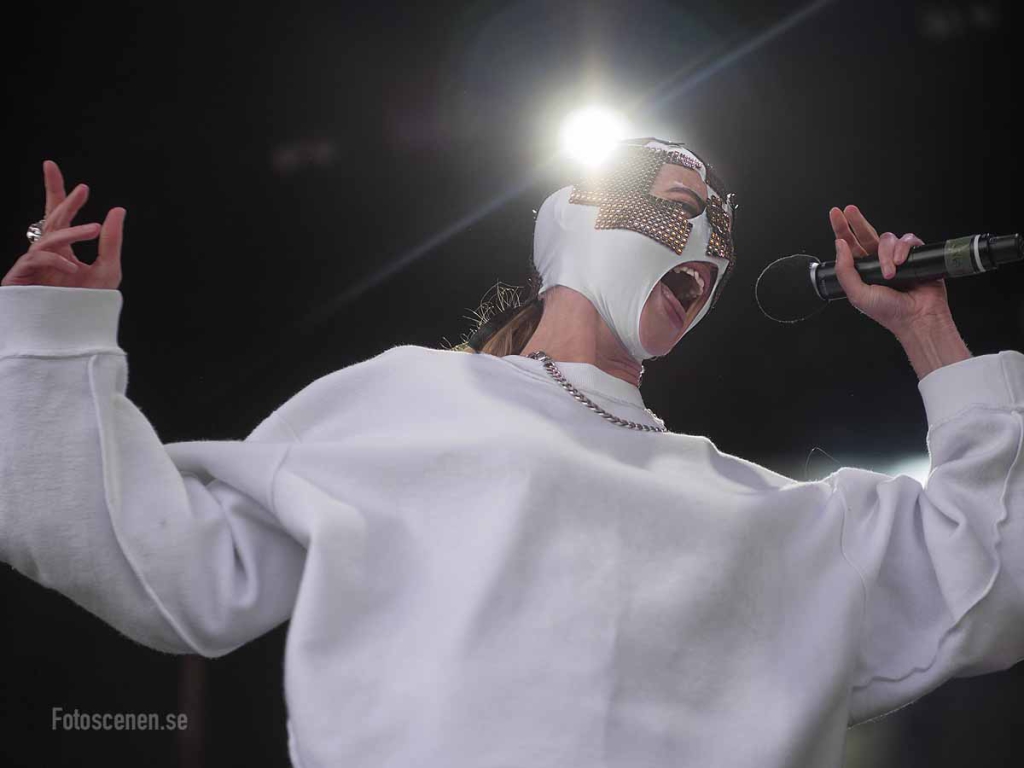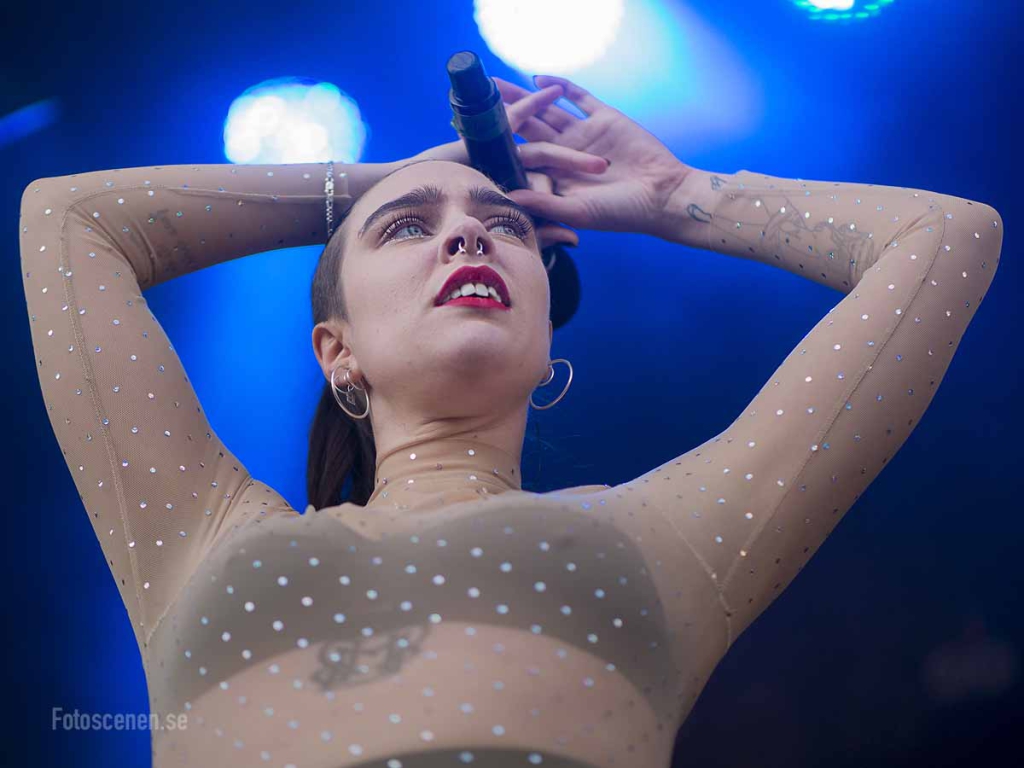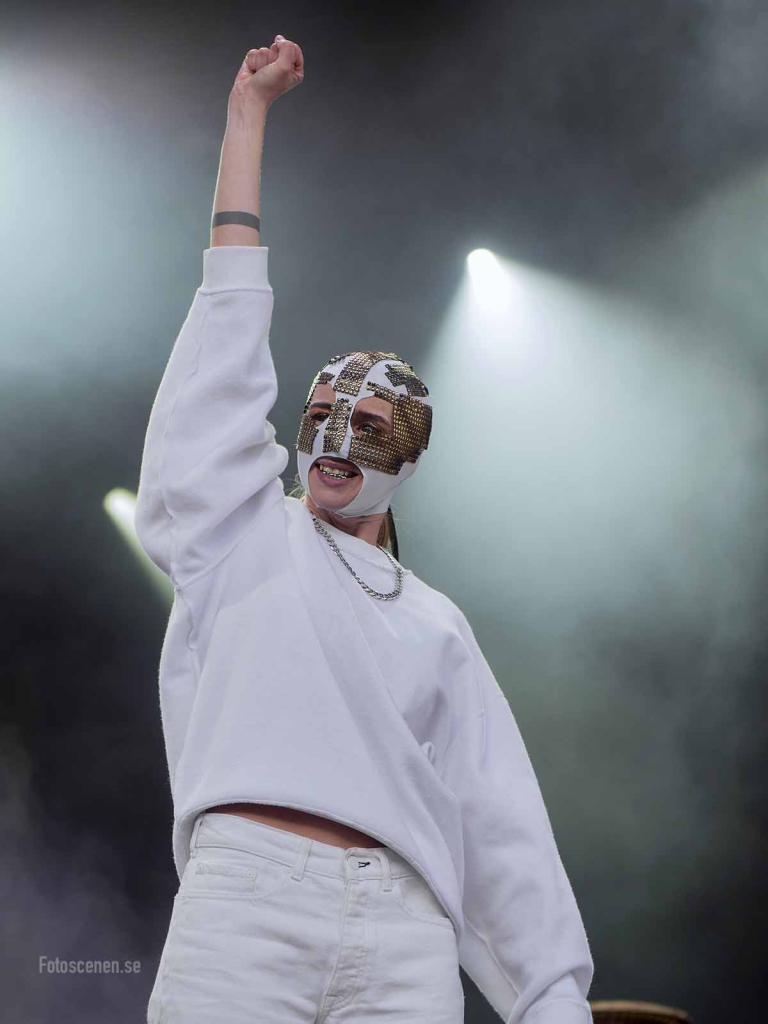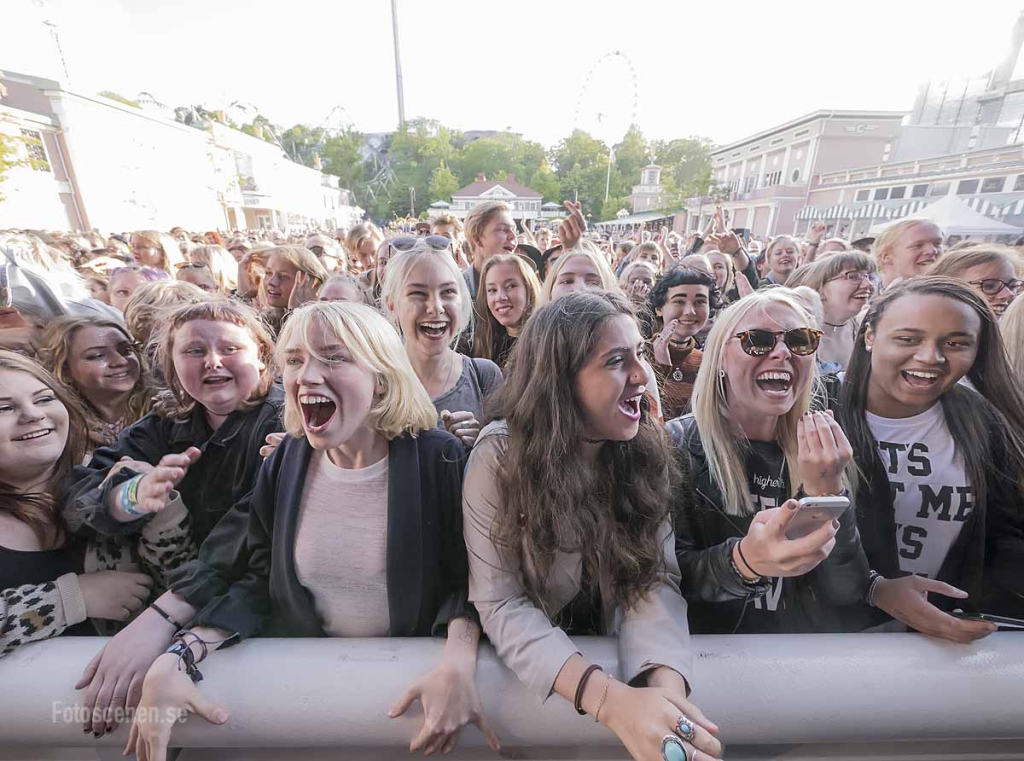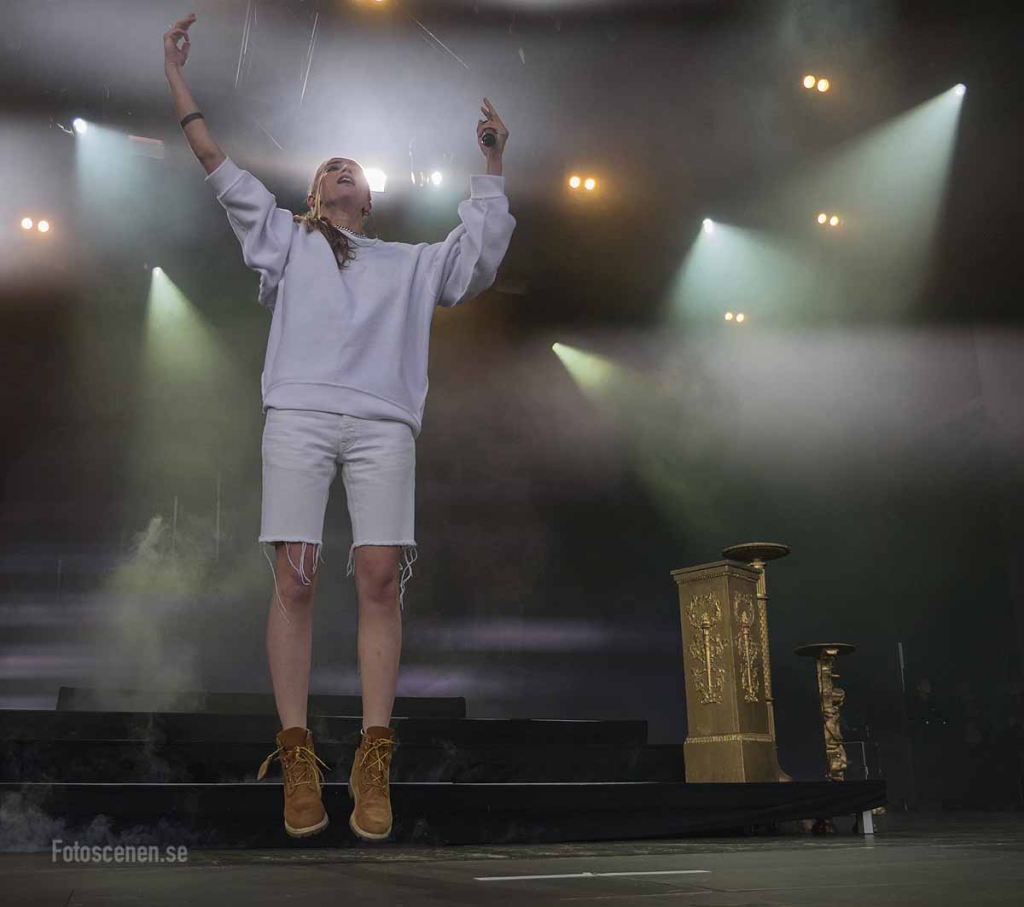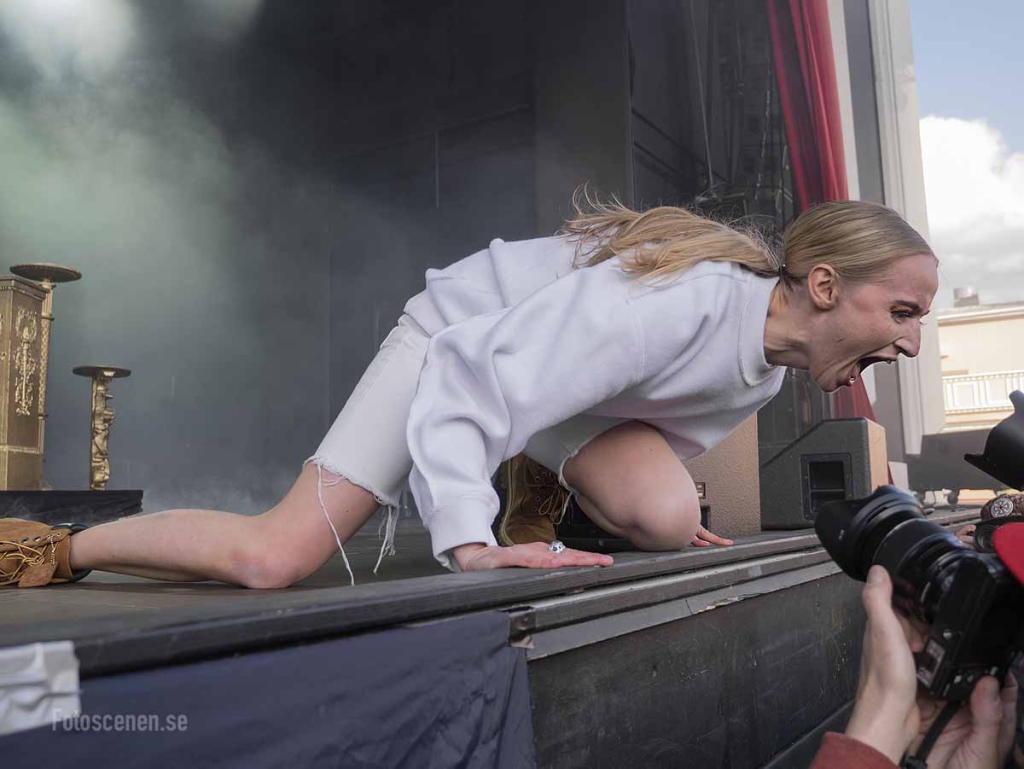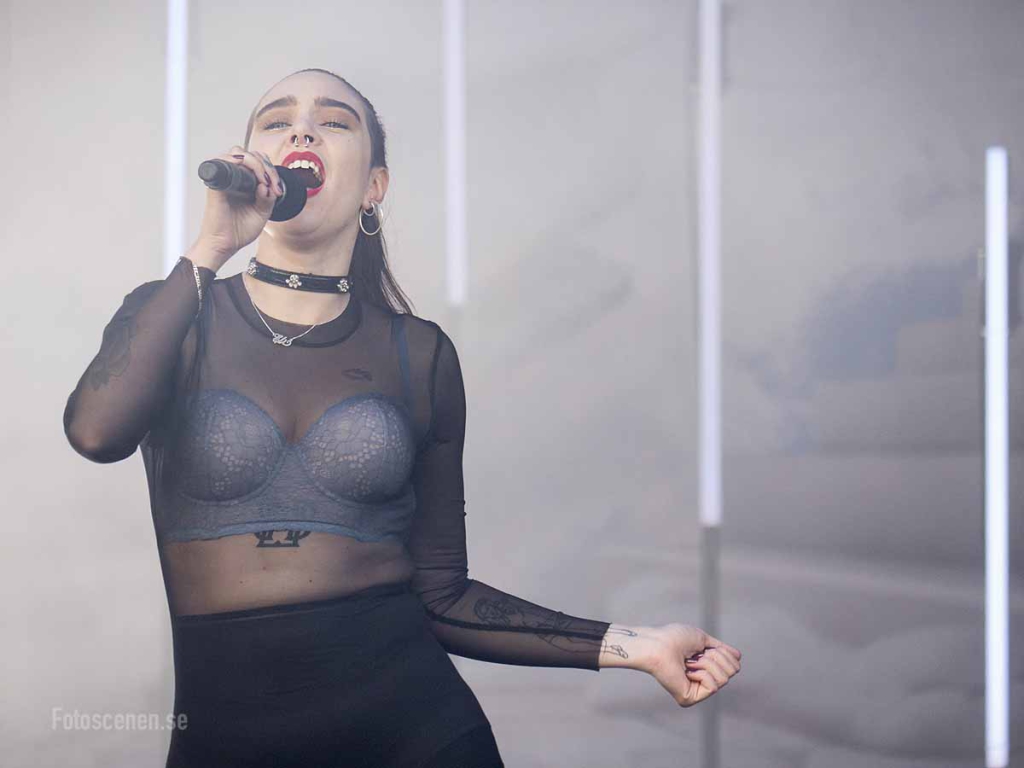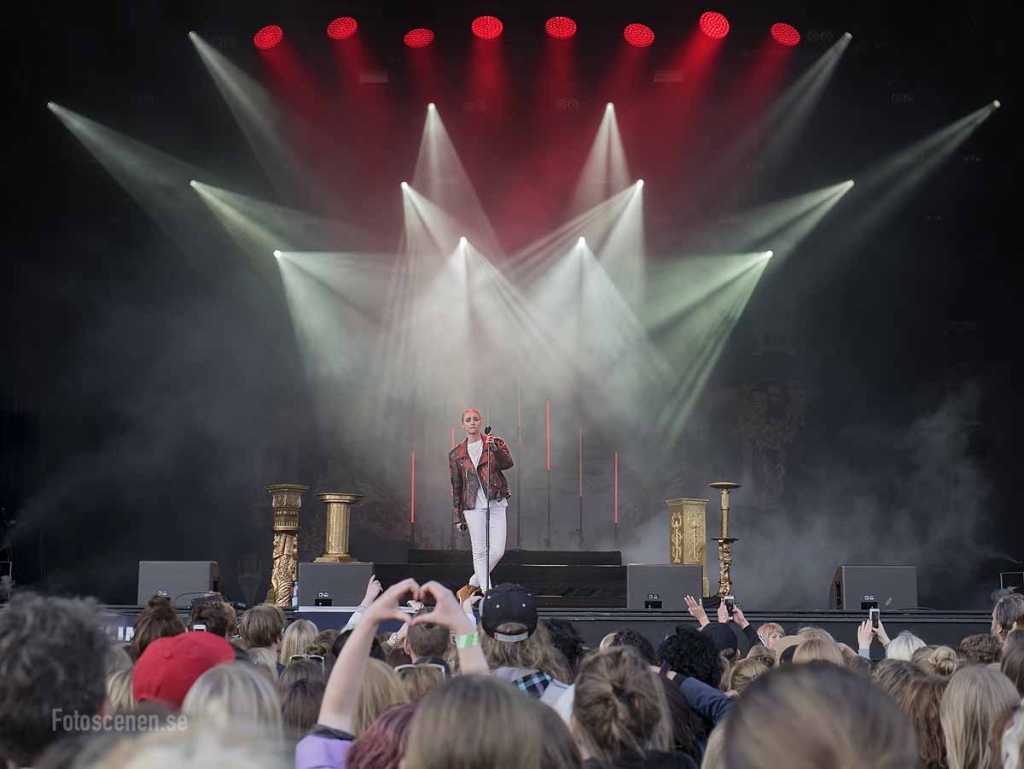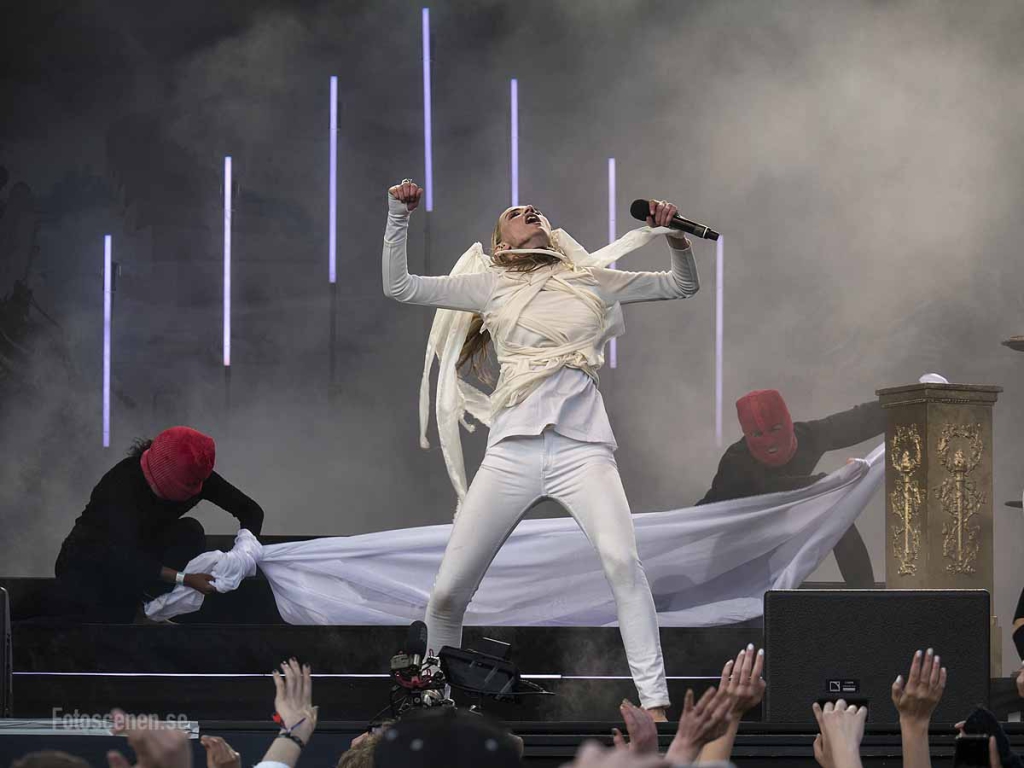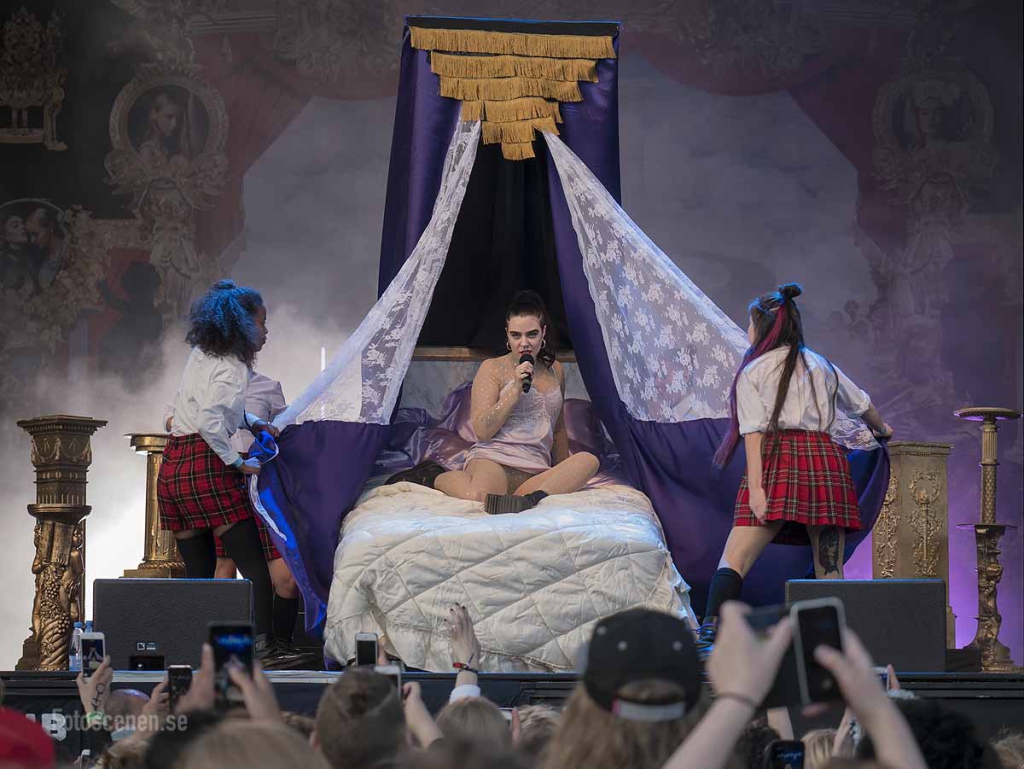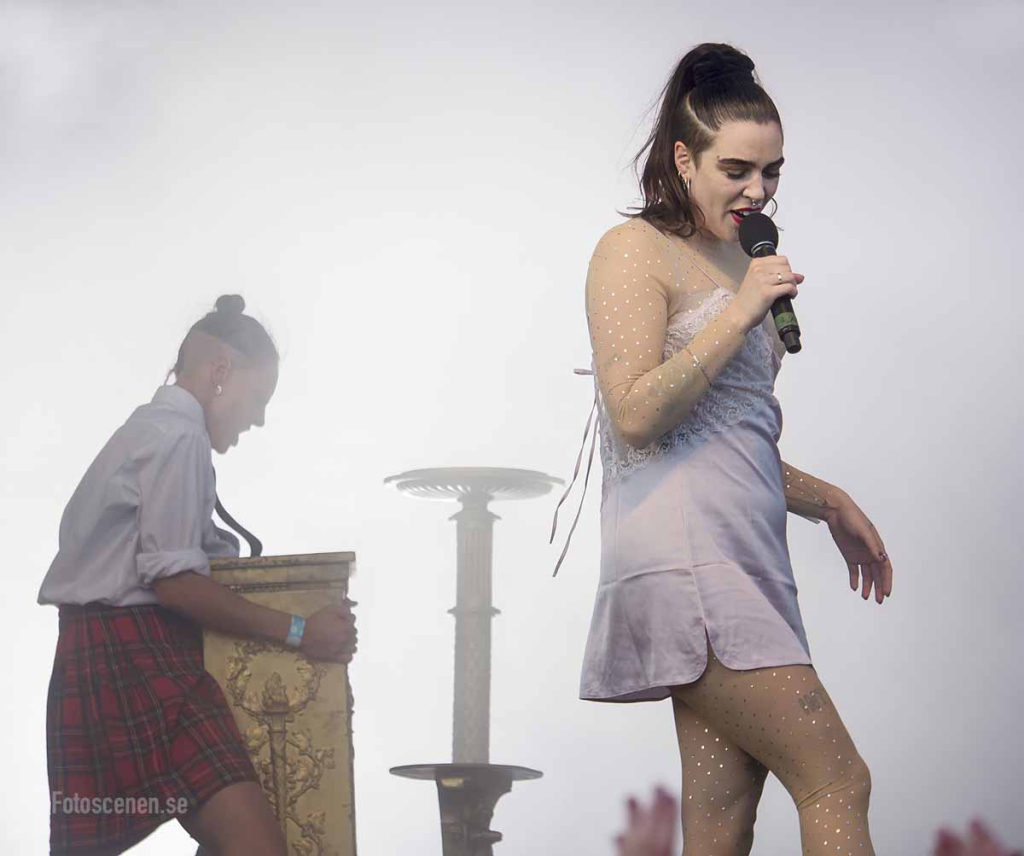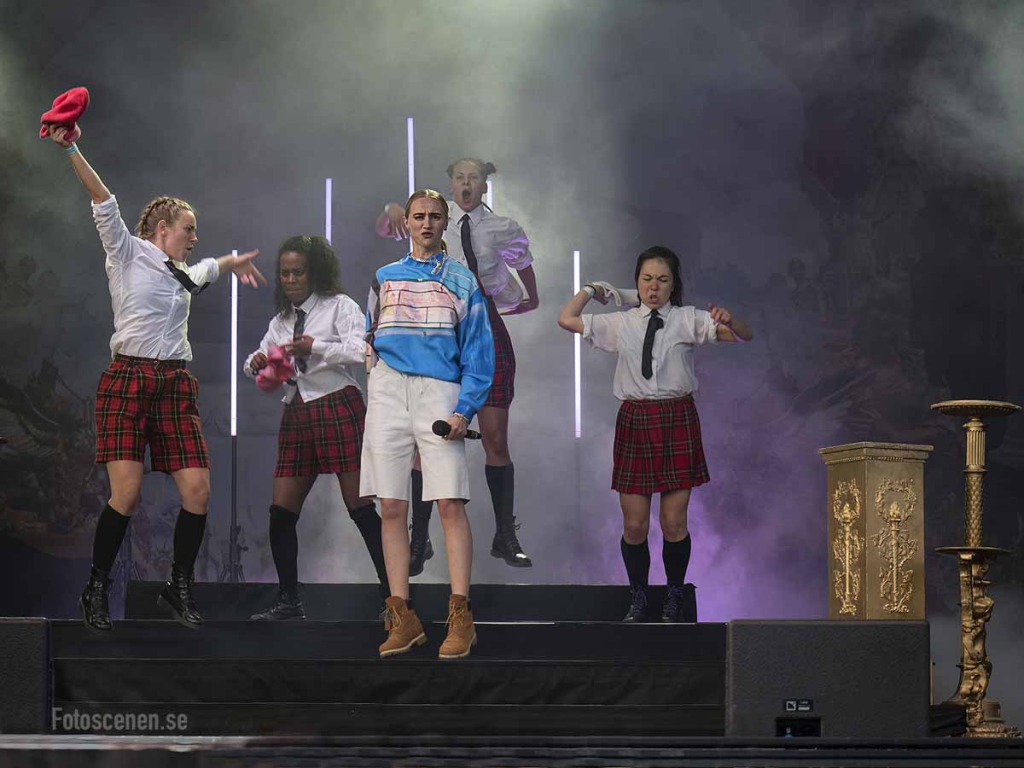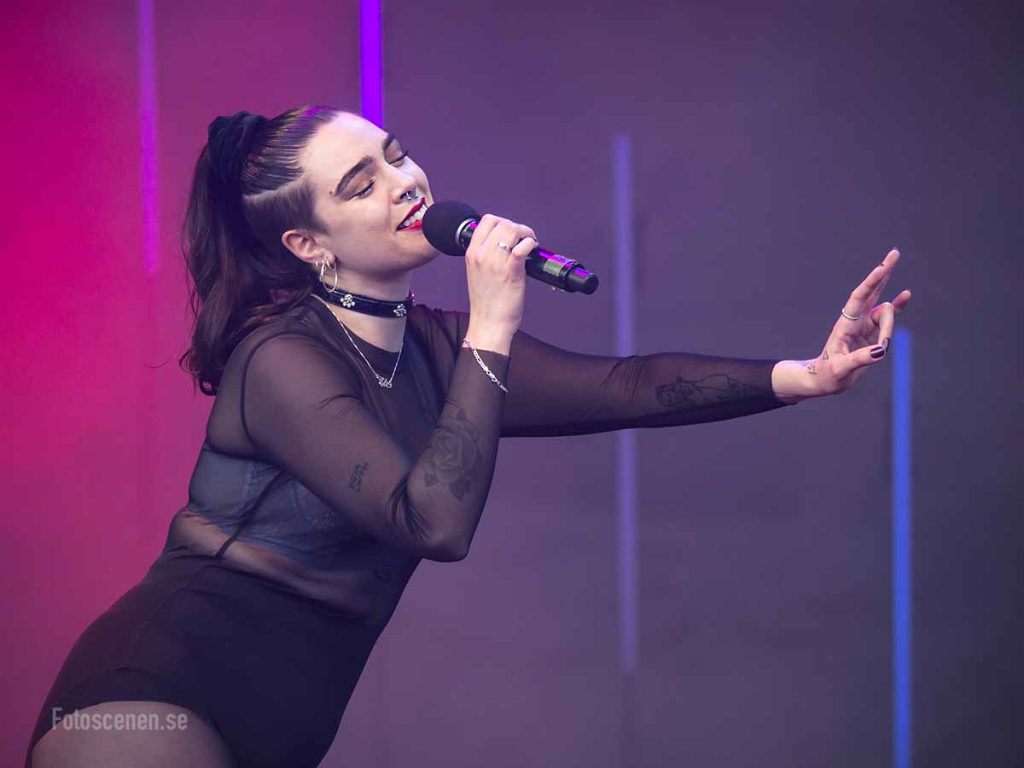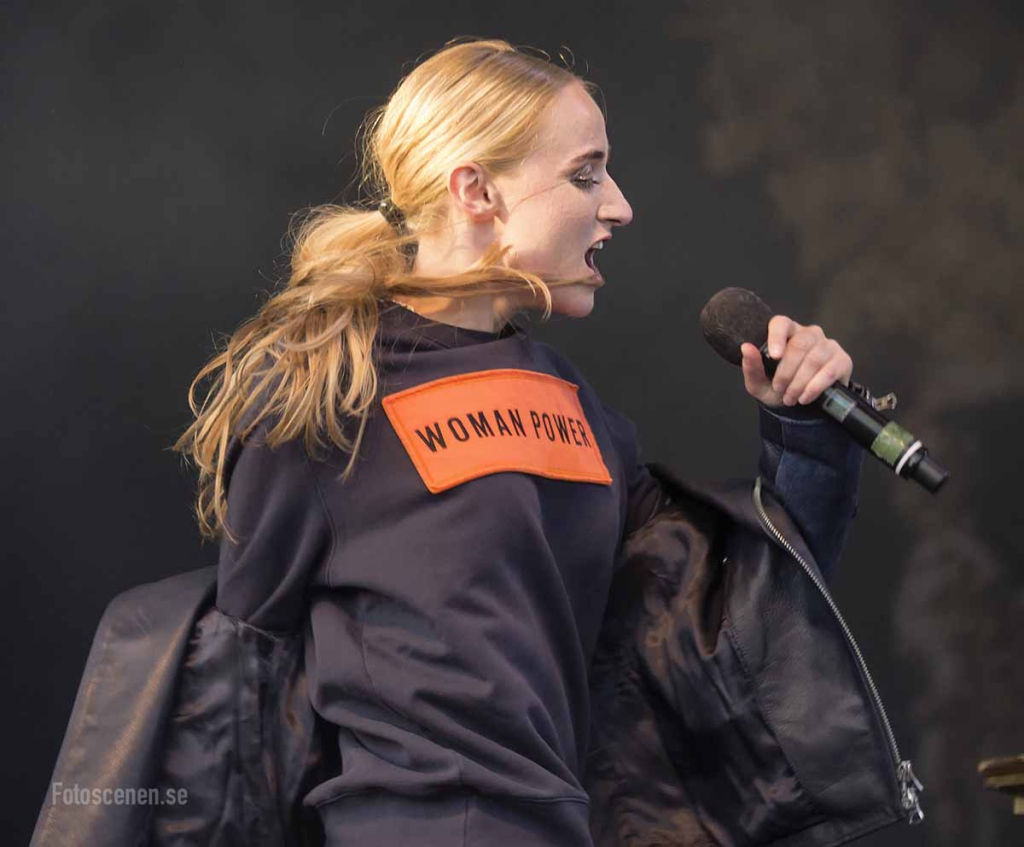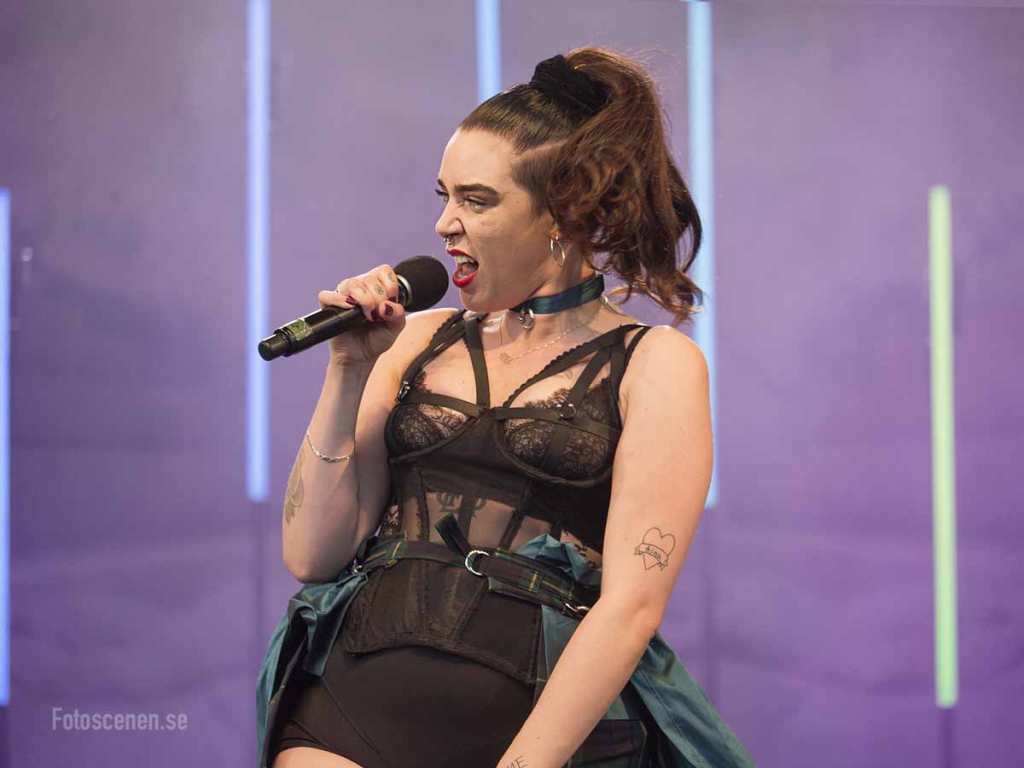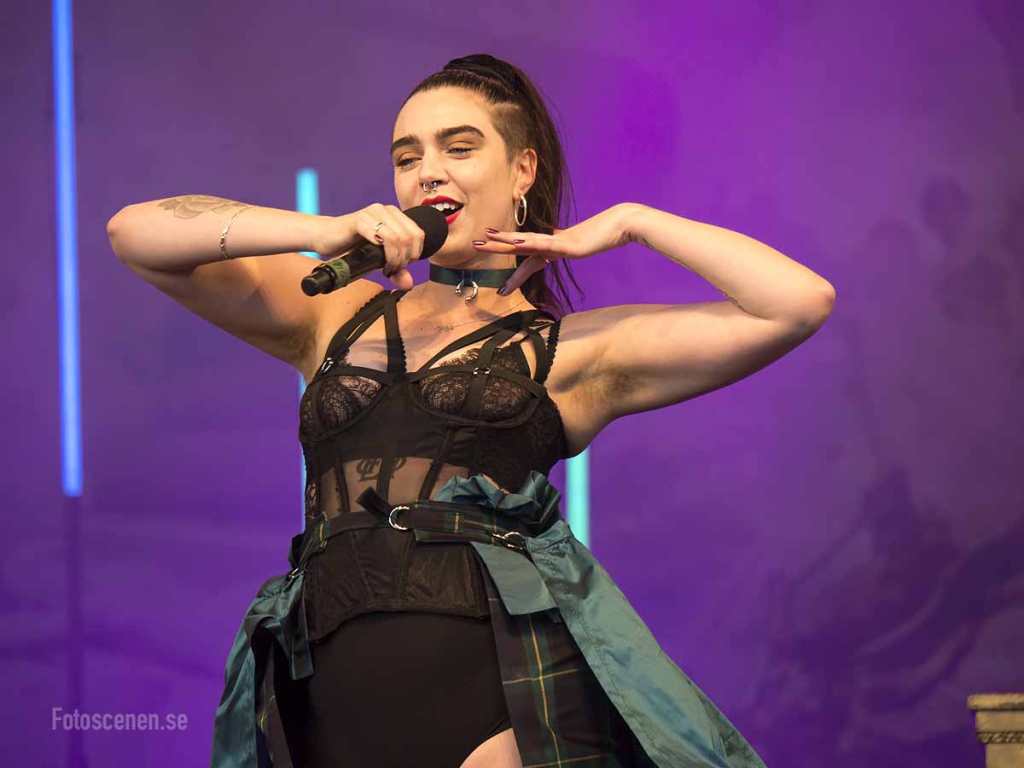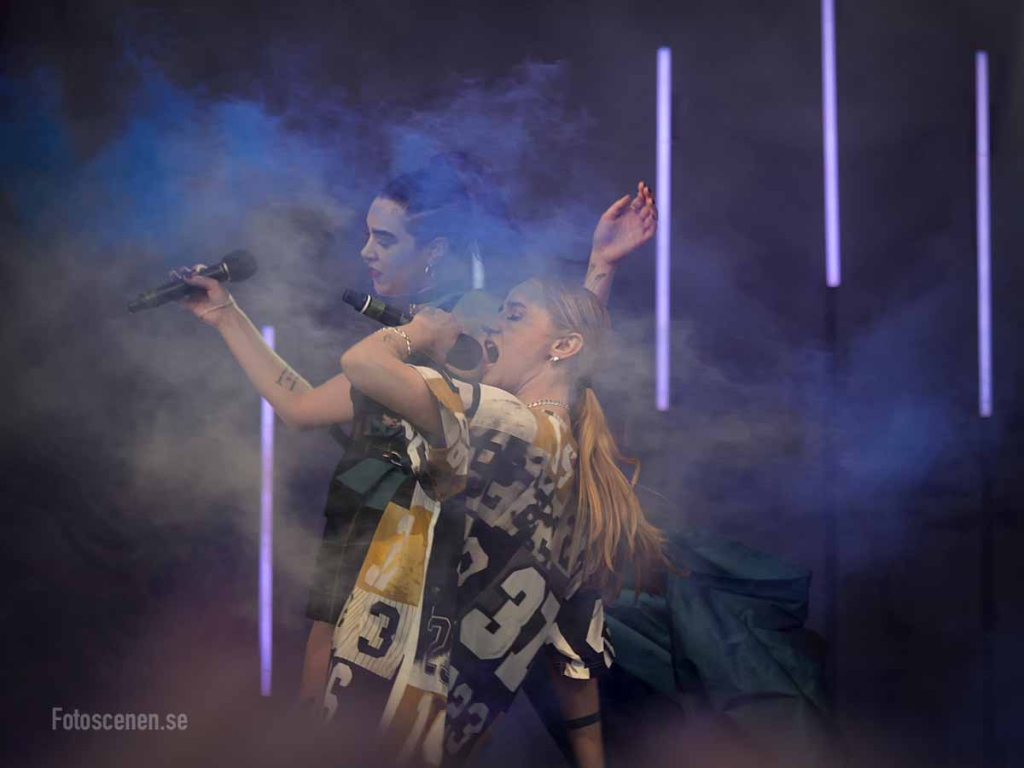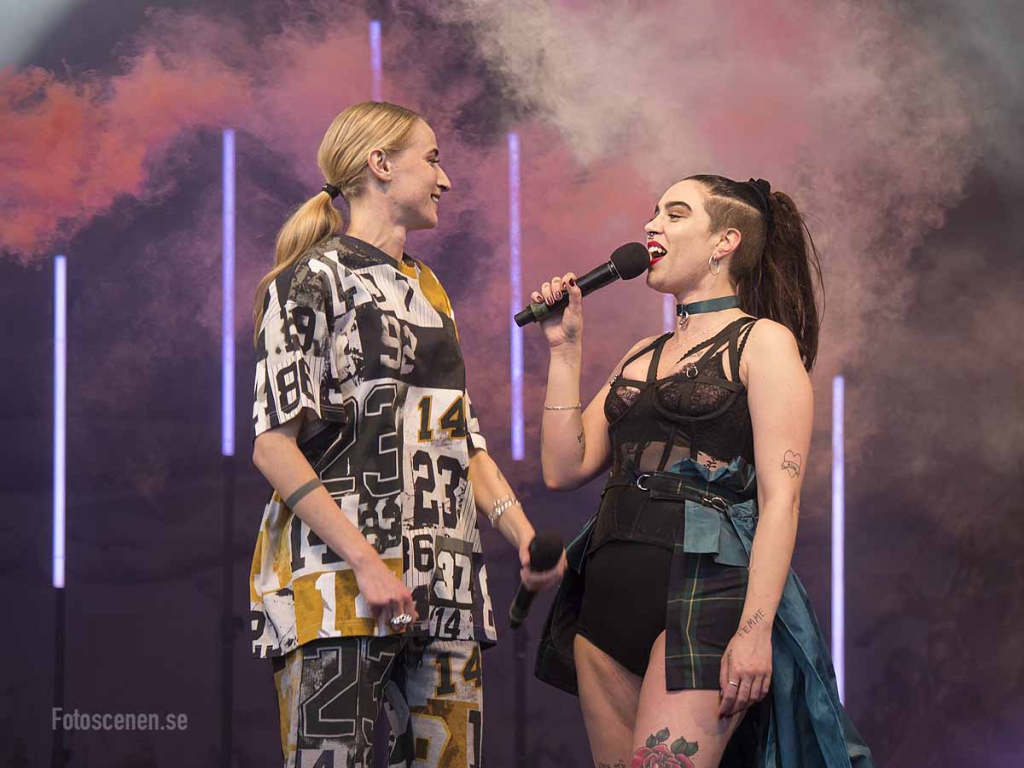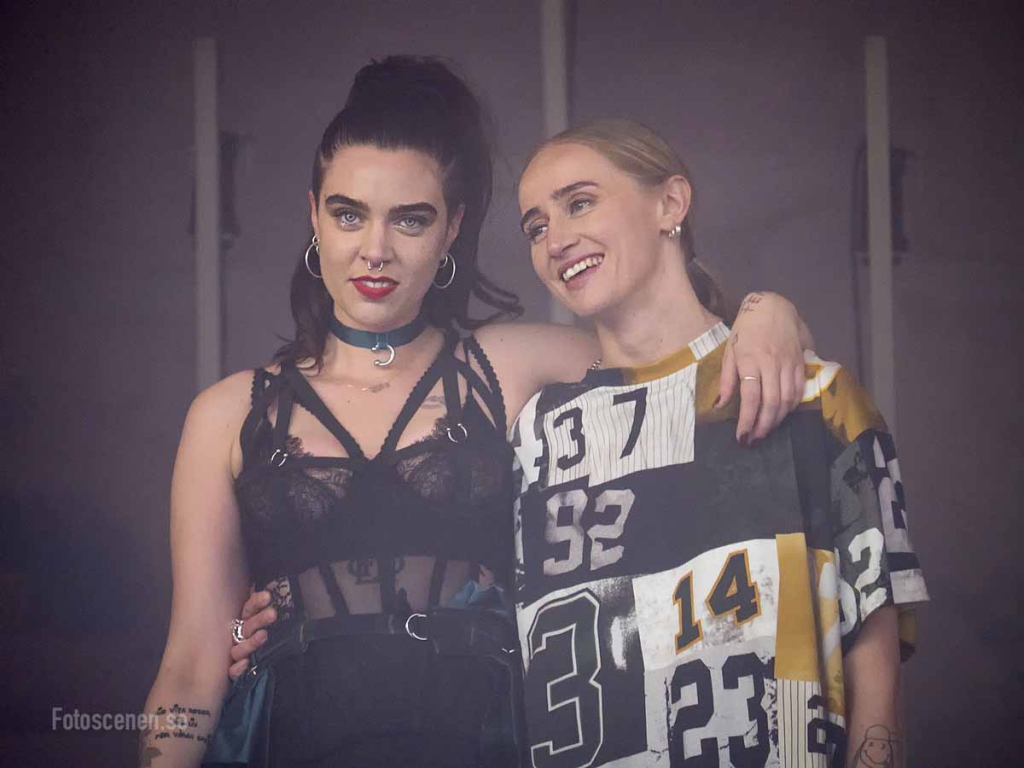 Vierge Moderne är en dikt av Edith Södergran som publicerades för nästan 100 år sen. Jag är ingen kvinna, jag är ett neutrum, skaldar hon där. Igår stod Beatrice Eli och Silvana Imam tillsammans på Lisebergs stora scen under den parollen i en unik föreställning. Det är bara knappt två veckor sen jag fotade dom senast på Uddevalla Solid Sound. Där var det två vanliga konserter, på Liseberg är det ett lesbiskt väckelsemöte. Publikens respons är enorm och gör att jag tycker att även Silvanas delar av konserten funkar, det är svårt att inte ryckas med.
När andra band snabbt vänder i logen efter konserten för att folk inte ska hinna gå hem innan extranumren, har "Elimam" inte ens förberett något när folk vill ha mer och skriker allt vad de orkar. Det får bli Girls en gång till. Det här var en happening.
Vierge Moderne is poem by Edith Södergran, published almost 100 years ago. I'm not a woman, I'm a neutrum, she wrote. Yesterday that was the name of an unique show with Beatrice Eli and Silvana Imam together at Liseberg's Stora scenen. It's barely two weeks since I last shot them at Uddevalla Solid Sound. There it was two ordinary concerts, at Liseberg it's a lesbian revival meeting. The response from the audience is huge and makes me even appreciate Silvana's parts of the concert, you just can't help but getting into it.
When other bands make a quick stop in their dressing rooms after the concert, so that people won't have time to leave, "Elimam" hasn't even prepared anything. The girls in the audience are not going to stop screaming though, so we get "Girls" one more time. Quite the happening.