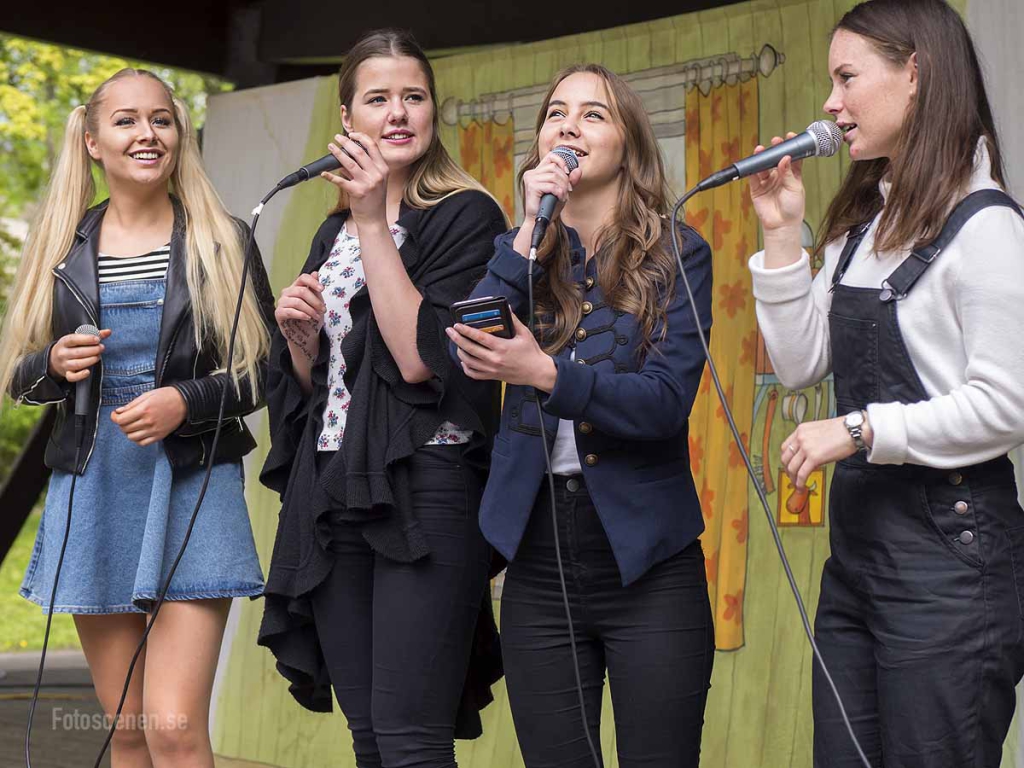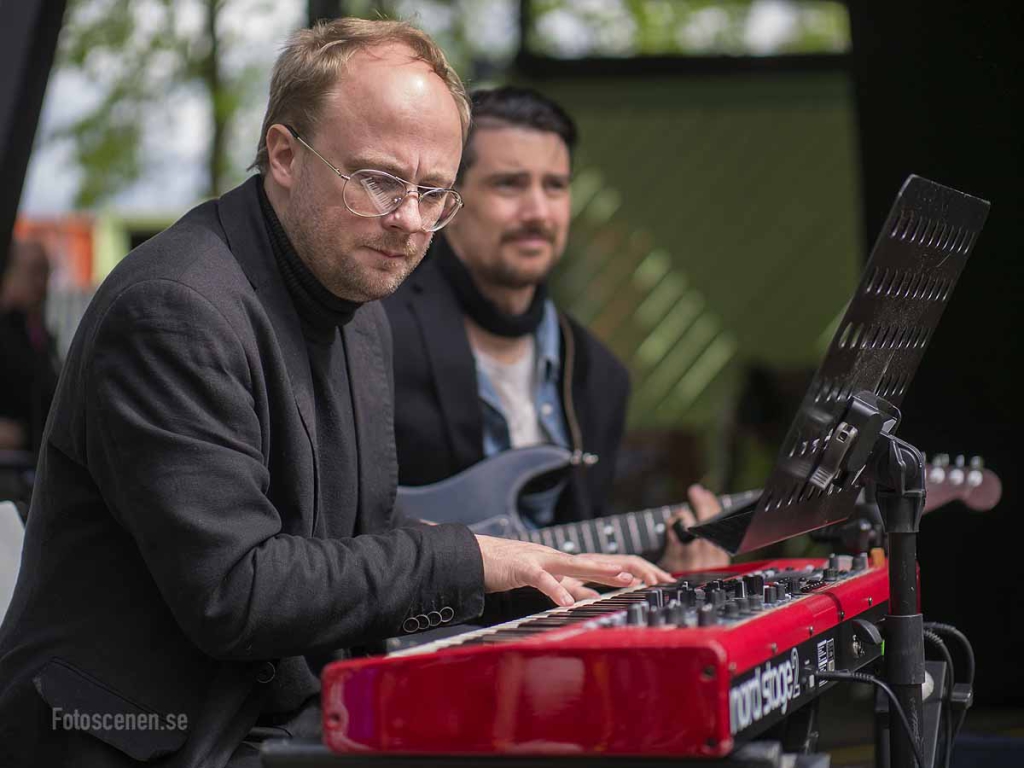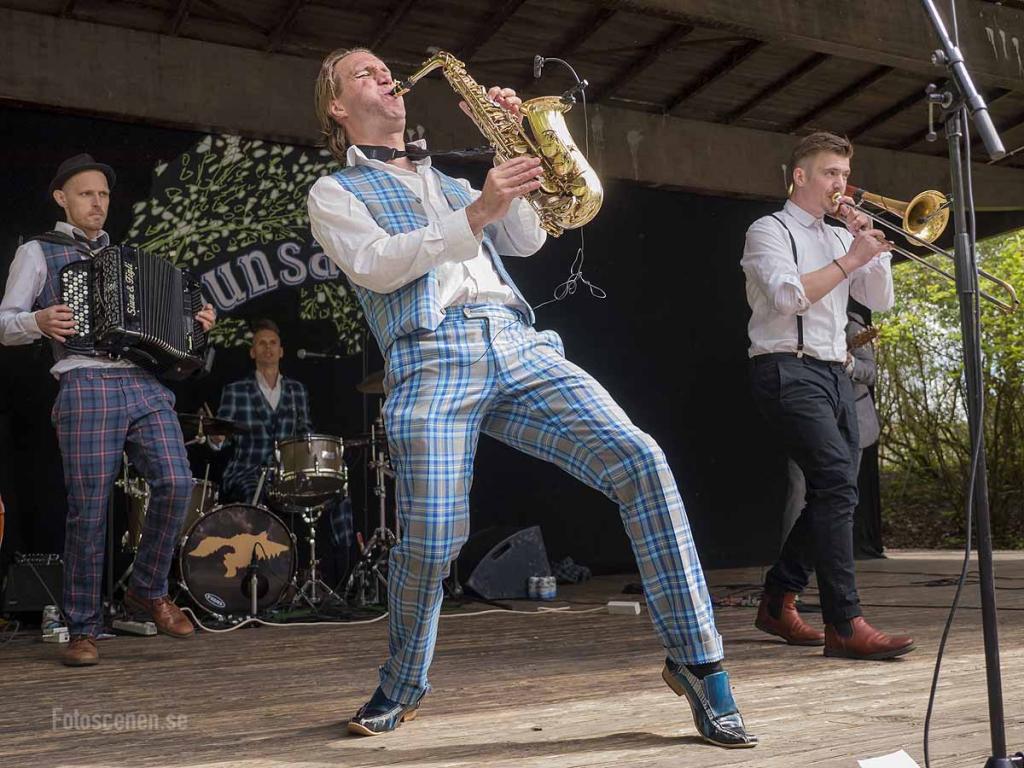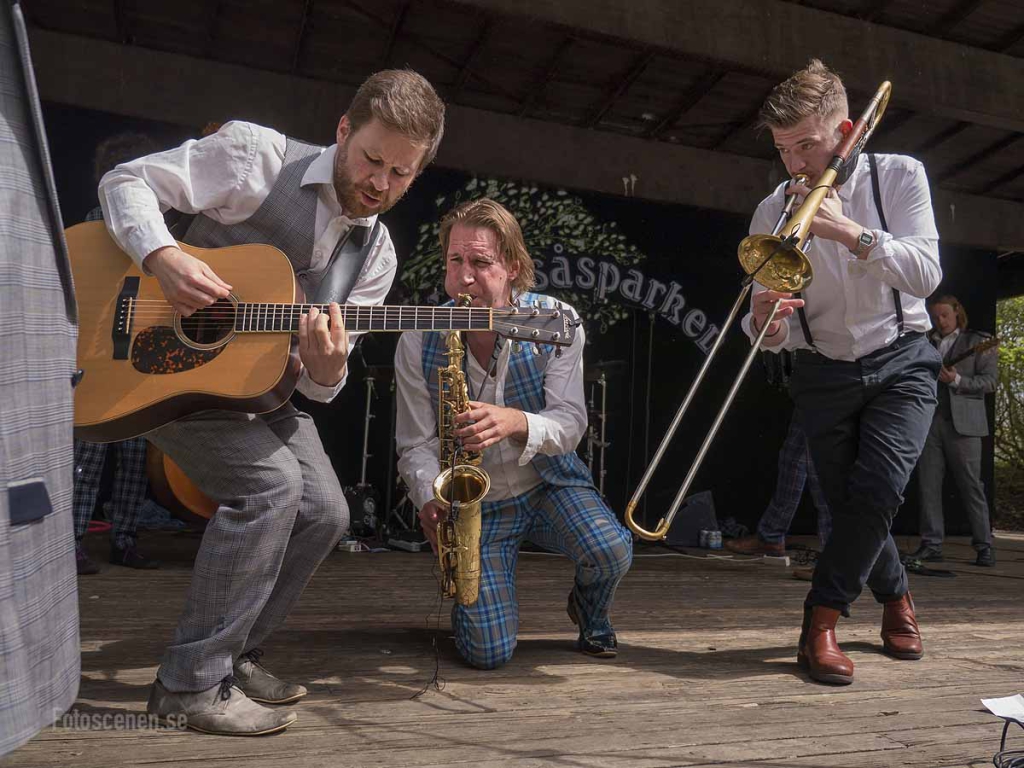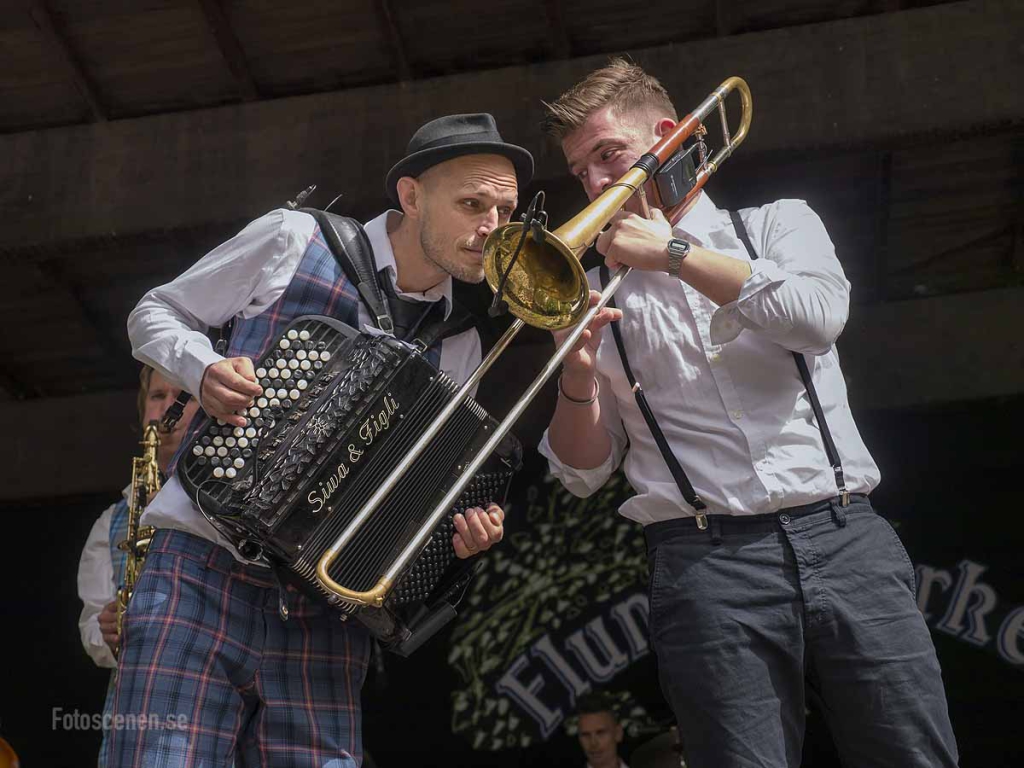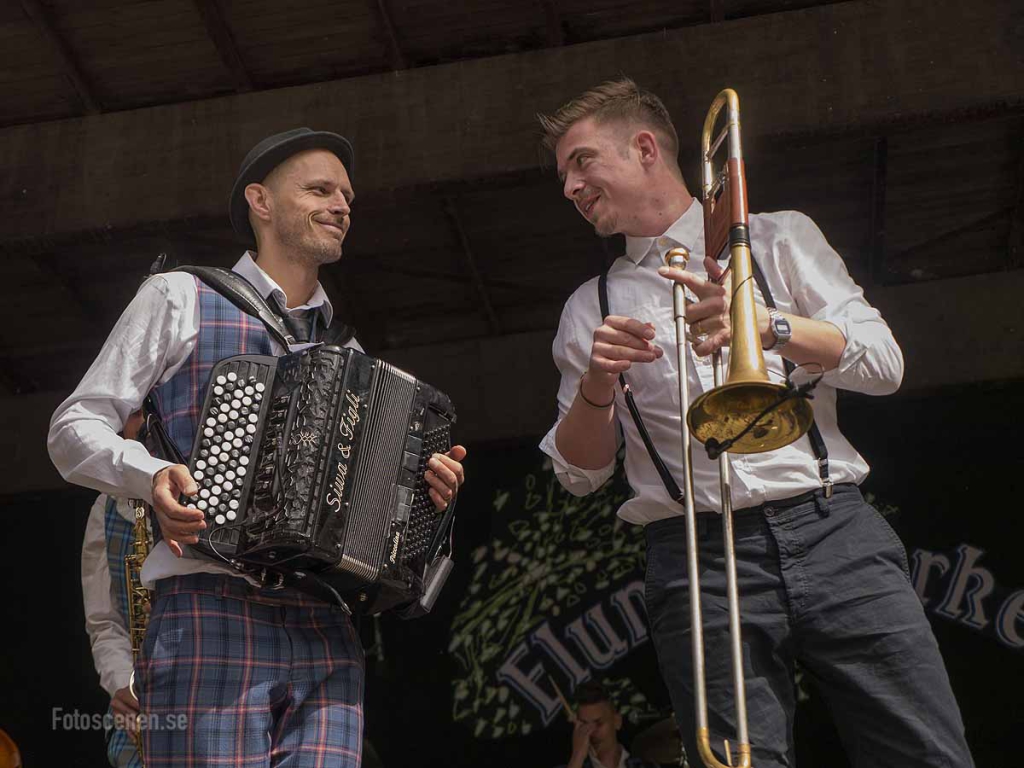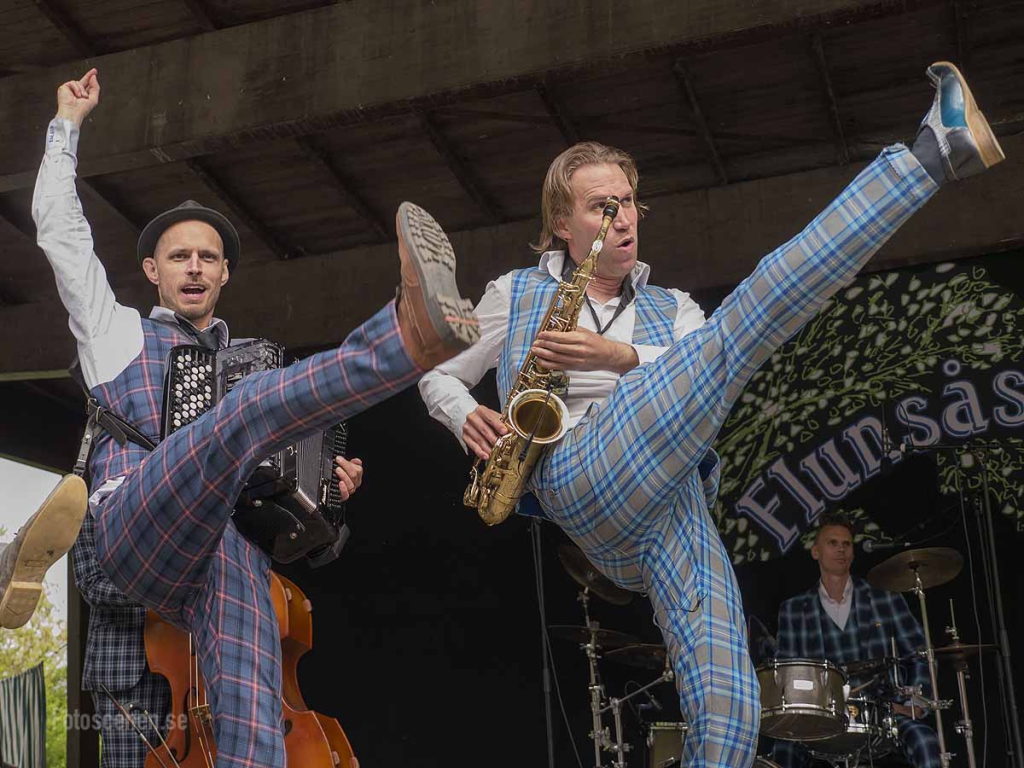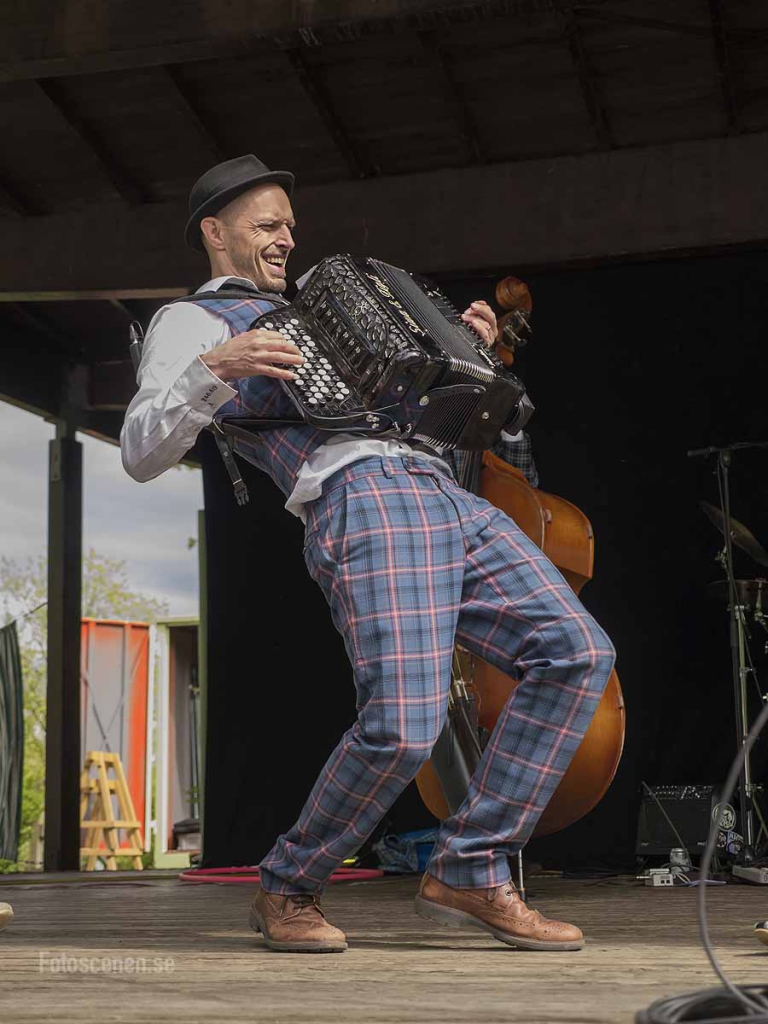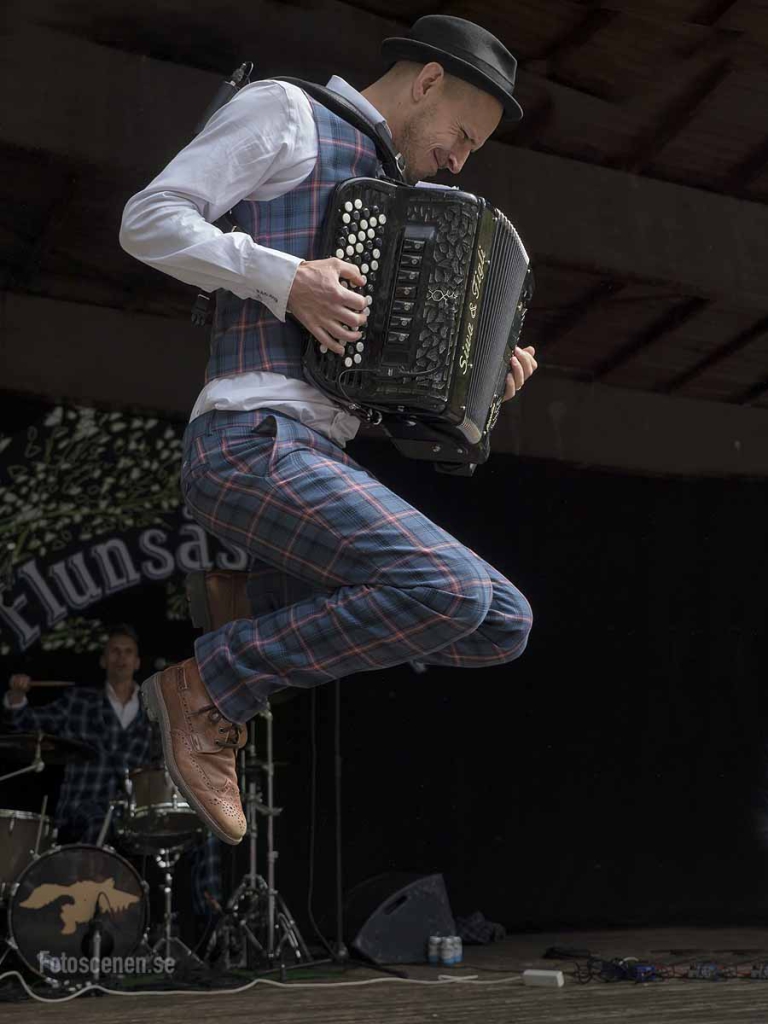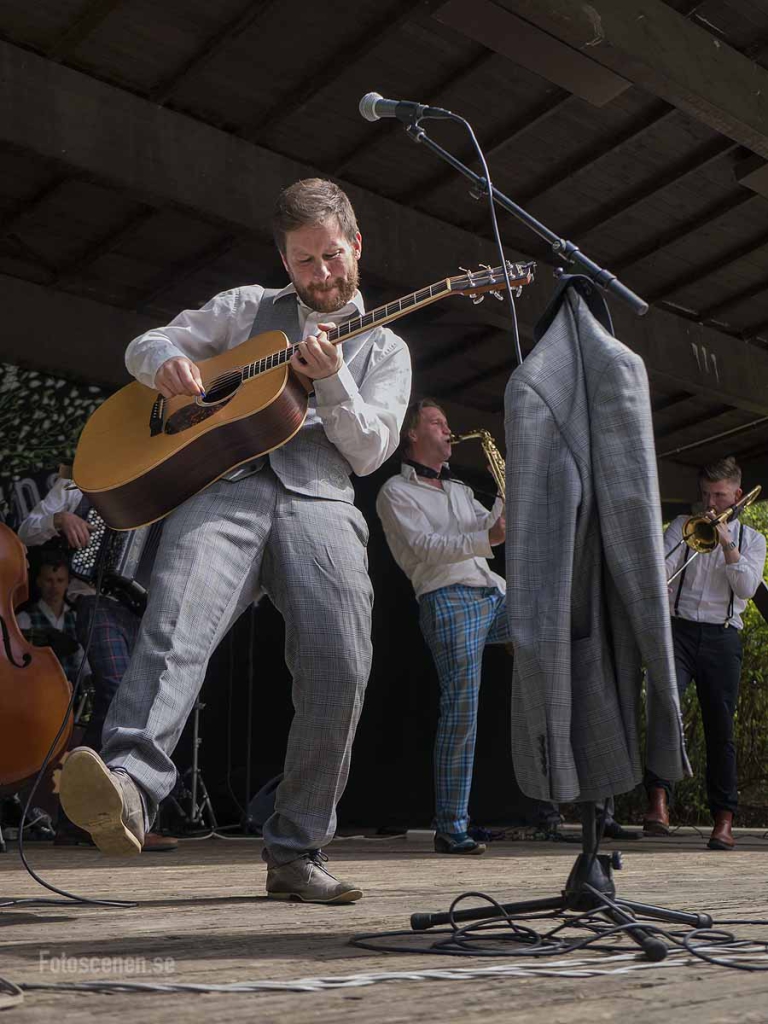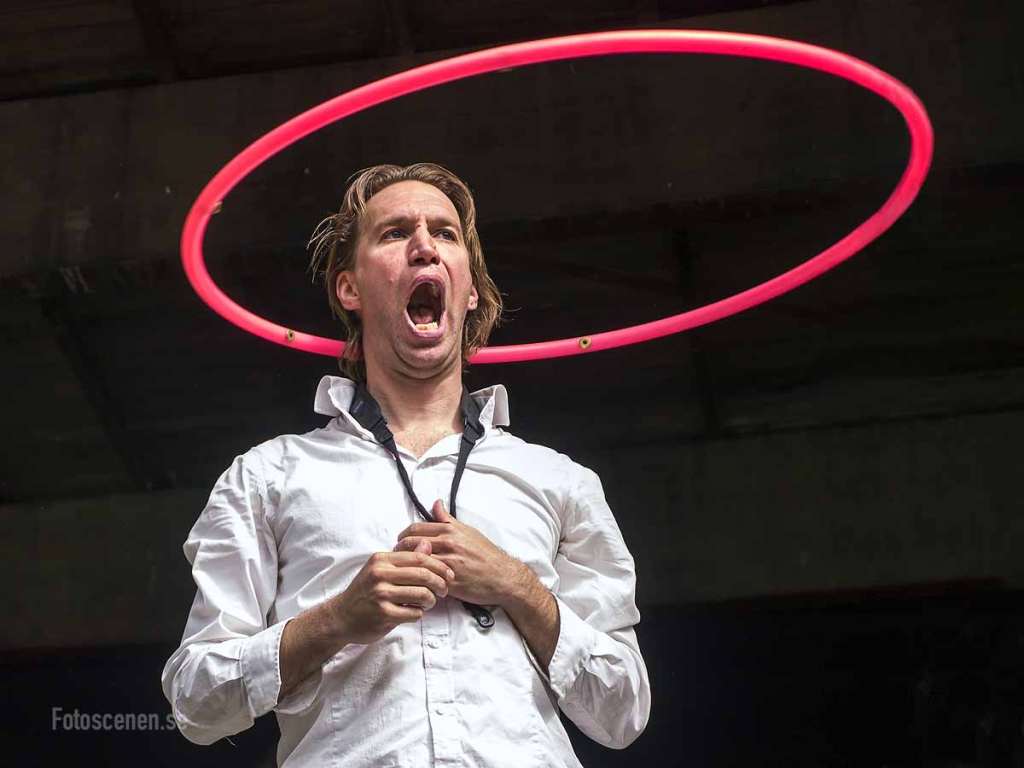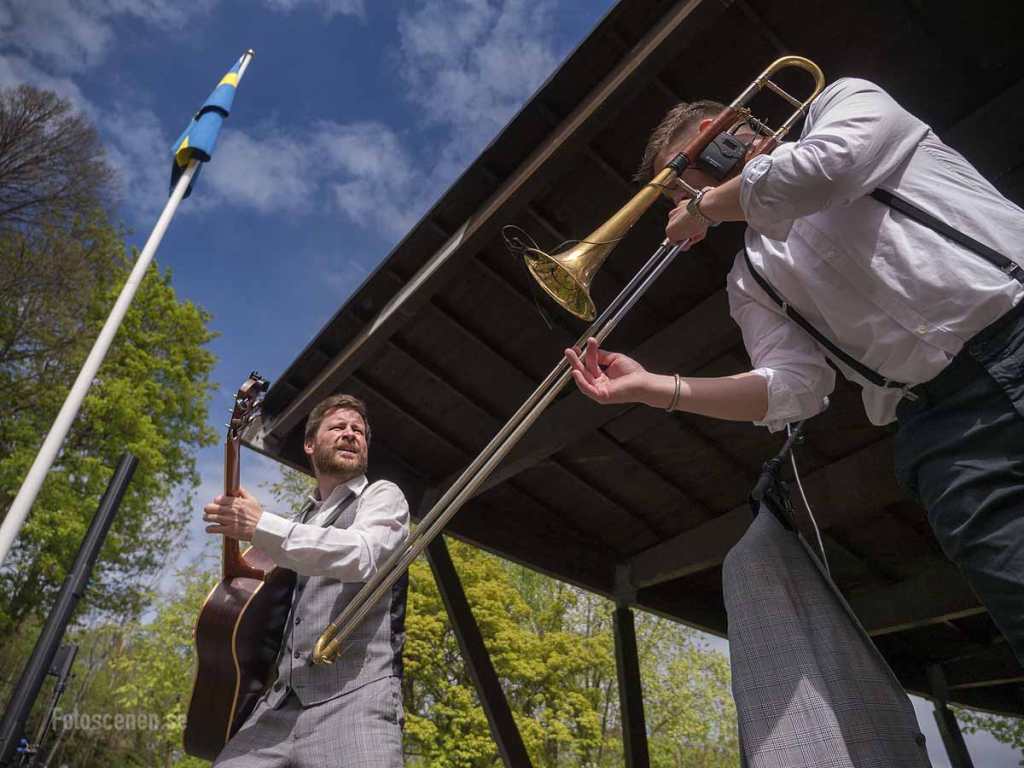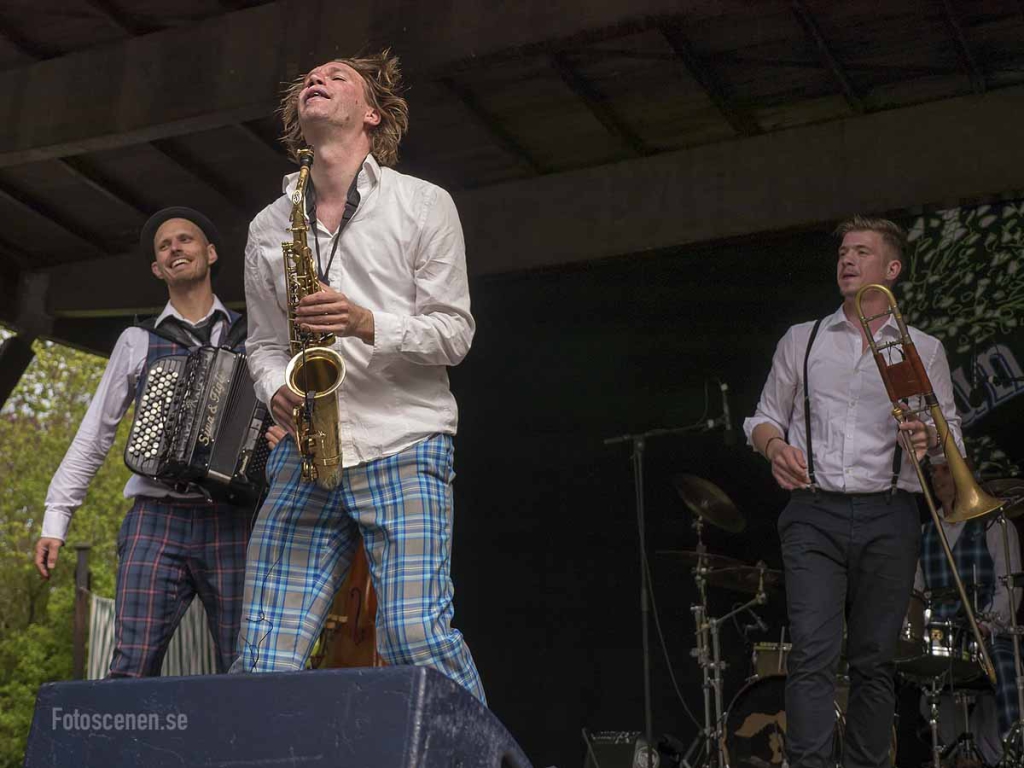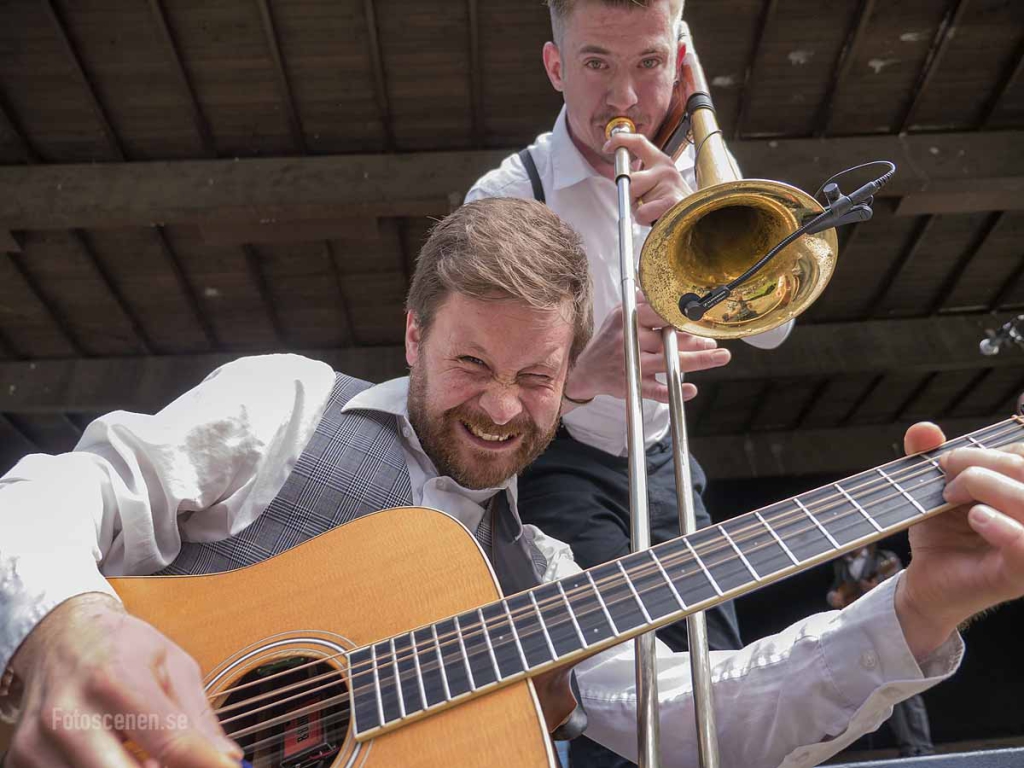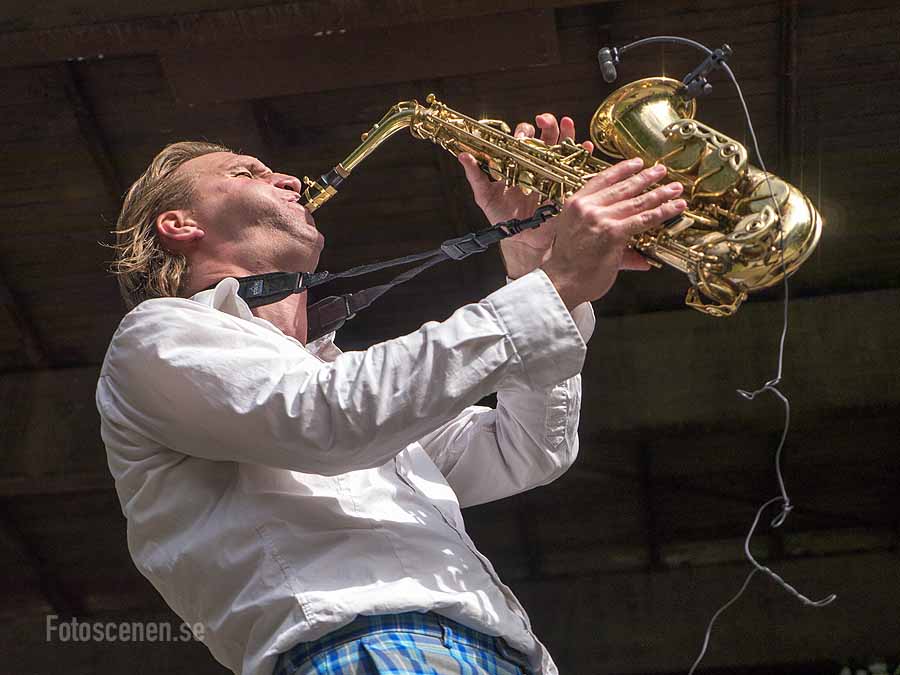 När jag kommer till Flunsåsparken har de haft barnunderhållning i ett par timmar och framför scenen är det fullt med barn som skrattar åt Pettson och Findus. Jag börjar med att ta ett porträtt på Jane Johnzon som inleder allsången och fotar Musketörerna som tar över staffettpinnen tillsammans med Dan Lindén och Richard Hauer.
Därefter är det Räfvens tur att underhålla med sin vilda folkmusik. Jag har fotat bandet en gång förut då på Taubescenen på Liseberg, de bilderna finns här. Så här mitt på dan i gassande sol är det gott att leva men klurigt att få till bra exponeringar. Det är dessutom full fart på scen, så det gäller att hänga med i svängarna och ha koll på alla mikrofonstativ som man ju helst inte vill ha med i bild. Eftersom större delen av publiken är uppe och dansar kan jag göra lite som jag vill framme vid scenkanten. Riktigt kul start på konsertsommaren.
When I arrive at Flunsåsparken they've had kids entertainment for a couple of hours and in front of the stage it's packed with kids laughing at Pettson and Findus. I start by taking a portrait of Jane Johnzon who kick of the sing-a-long and the Musiketörerna accompanied by Dan Lindén and Richard Hauer.
Then it's time for Räfven to entertain with their wild folk music. I have shot them once before at Taubescenen at Liseberg, those pictures are here. In the middle the day in the sun, living is good, but it's hard to get good exposures. The band has a good show going and I did my best to keep up. Since most of the crowd are on their feet dancing, I can do pretty much what i want at the front of the stage. A real good start of the concert summer.