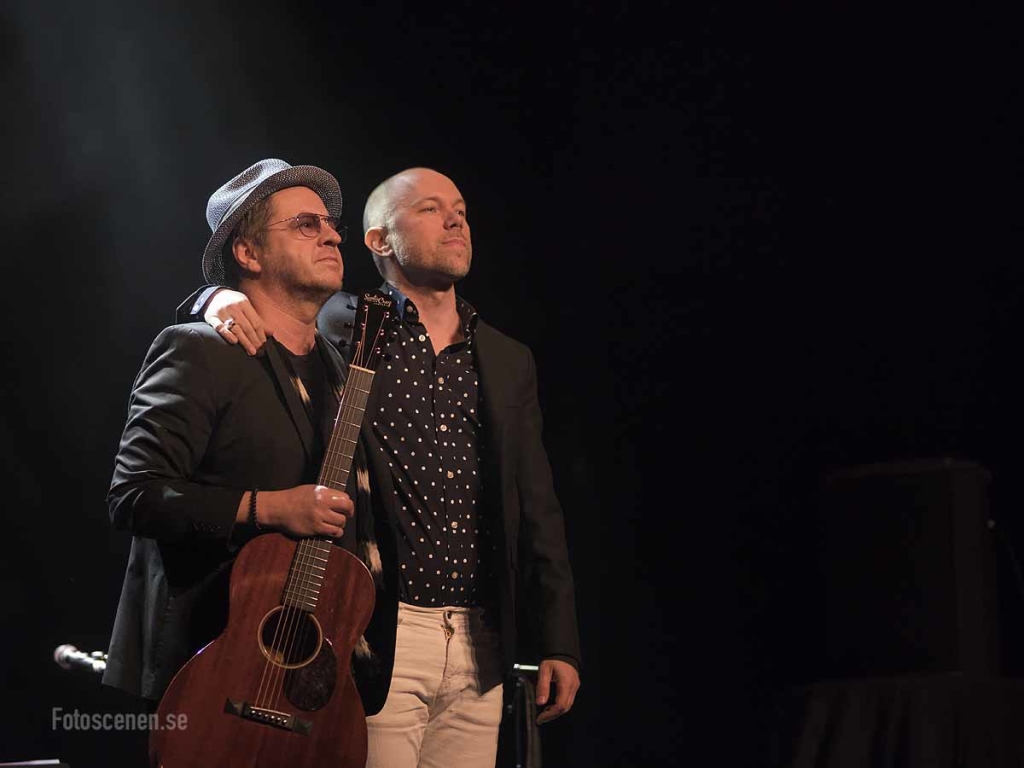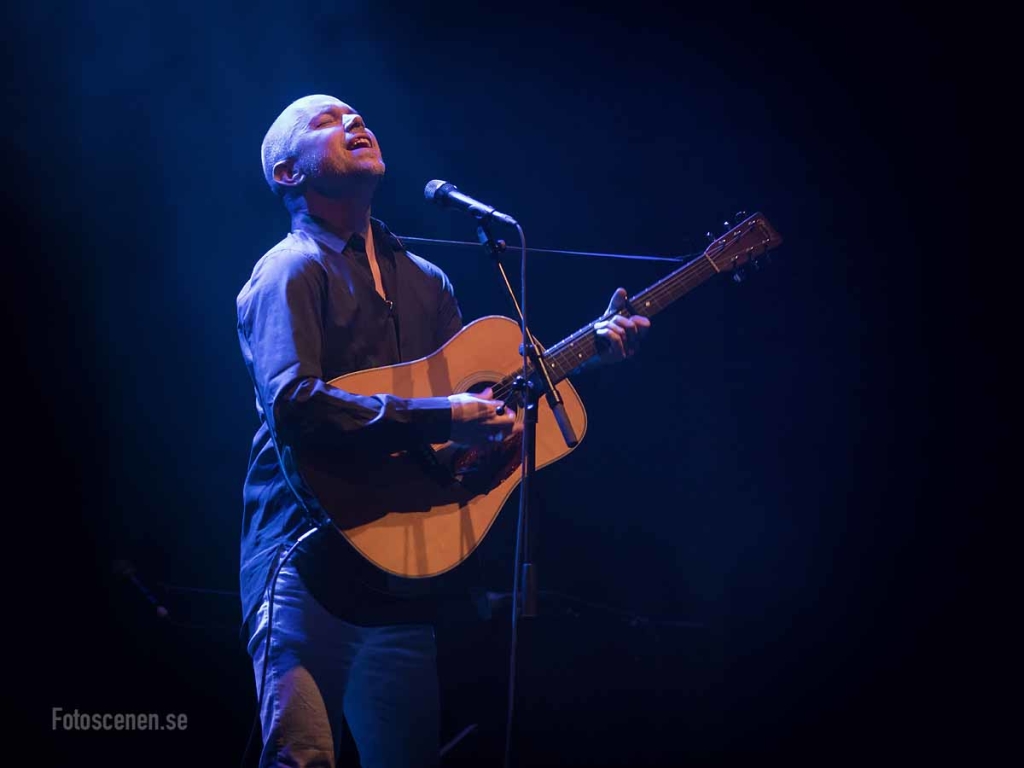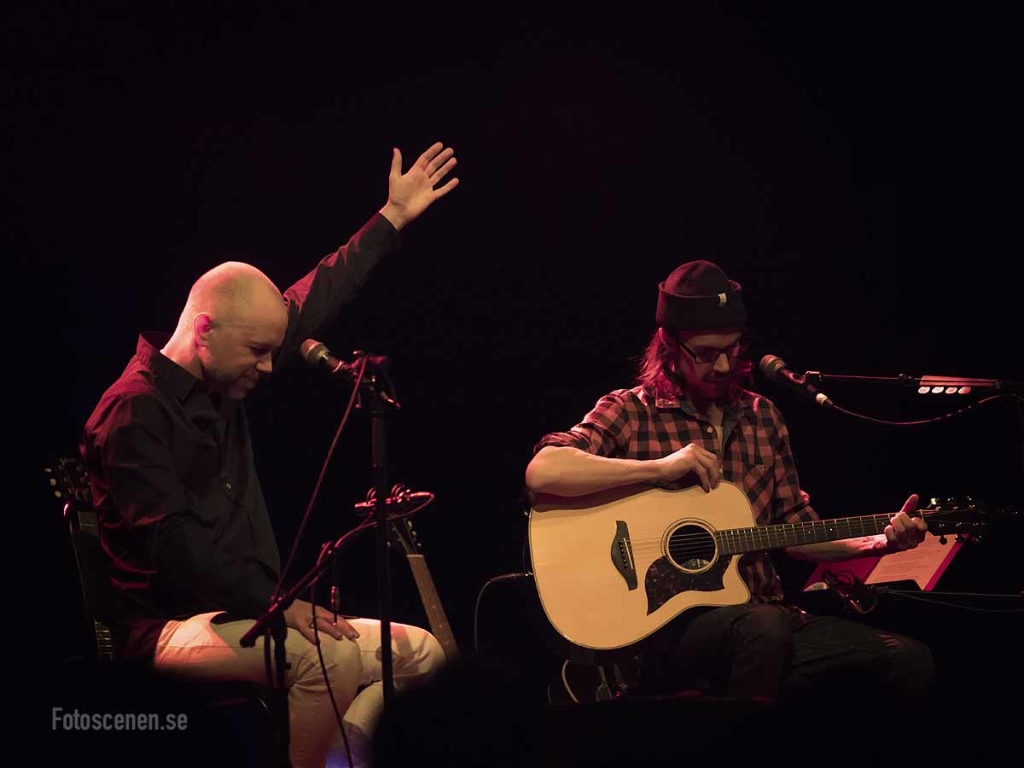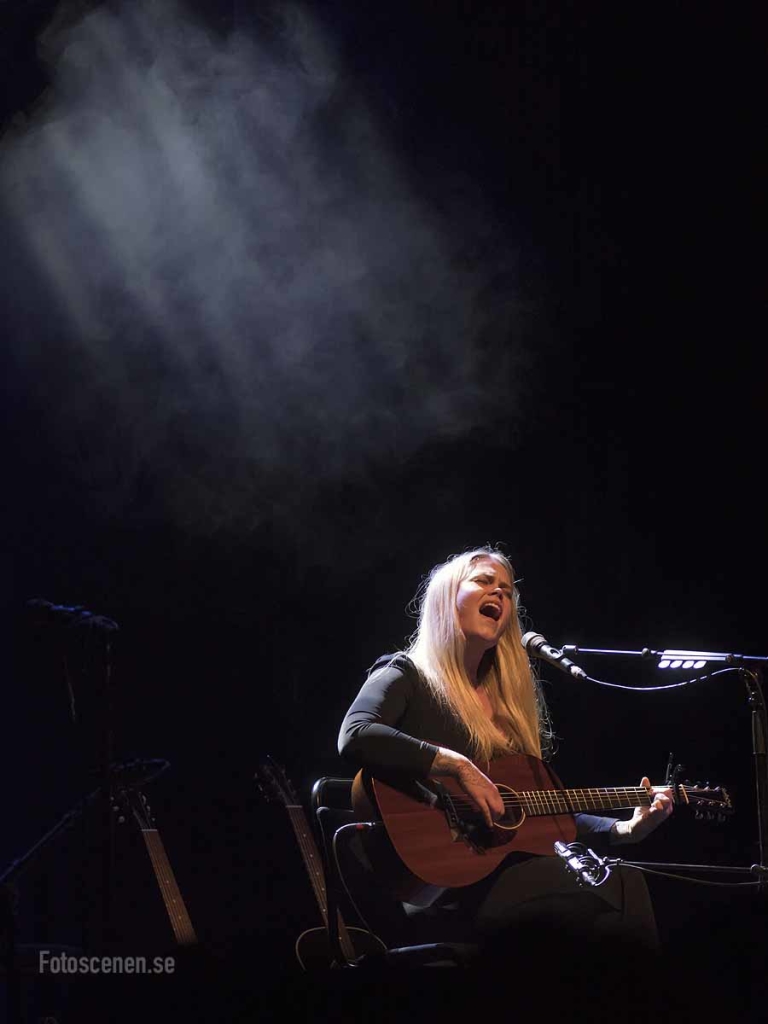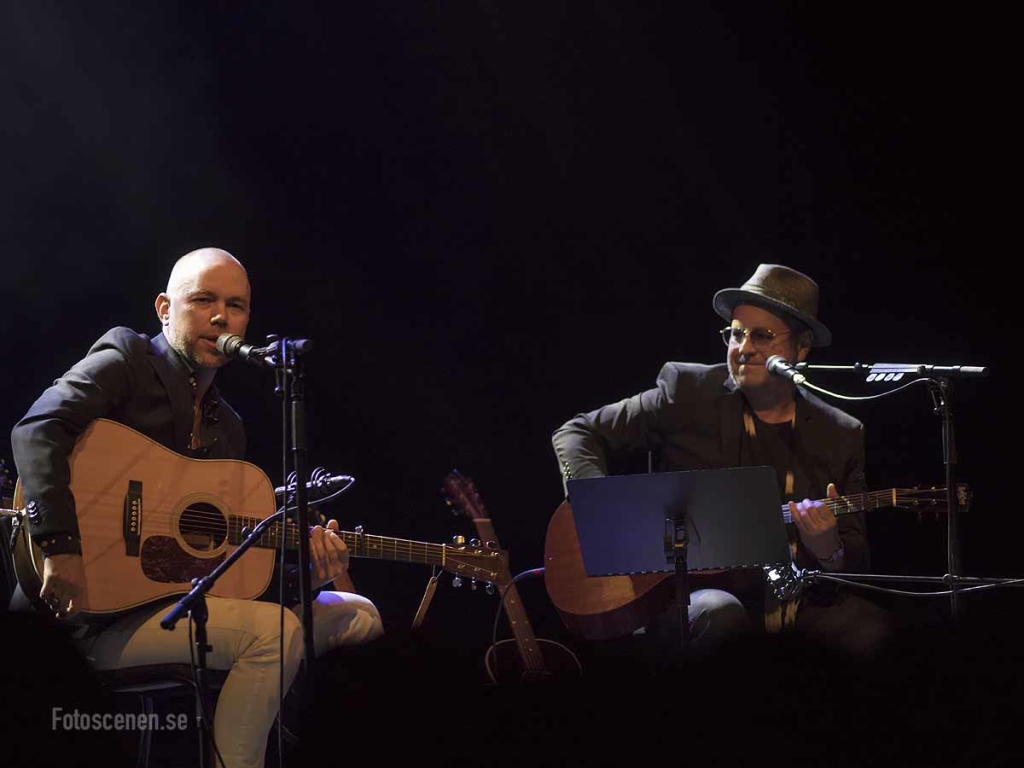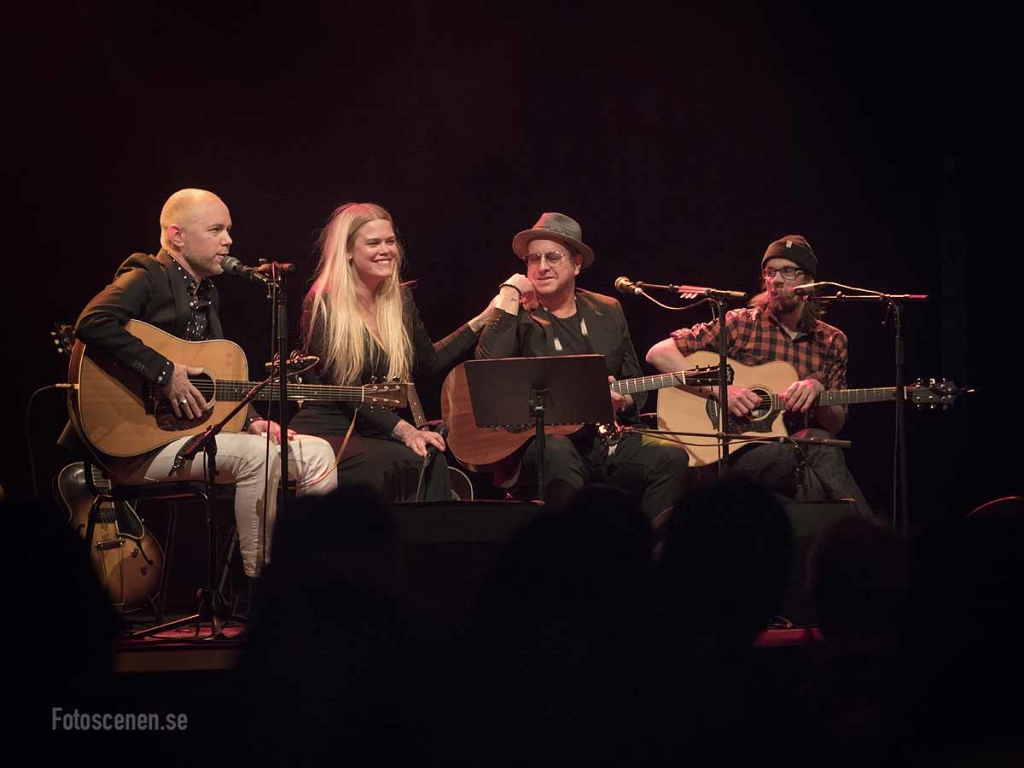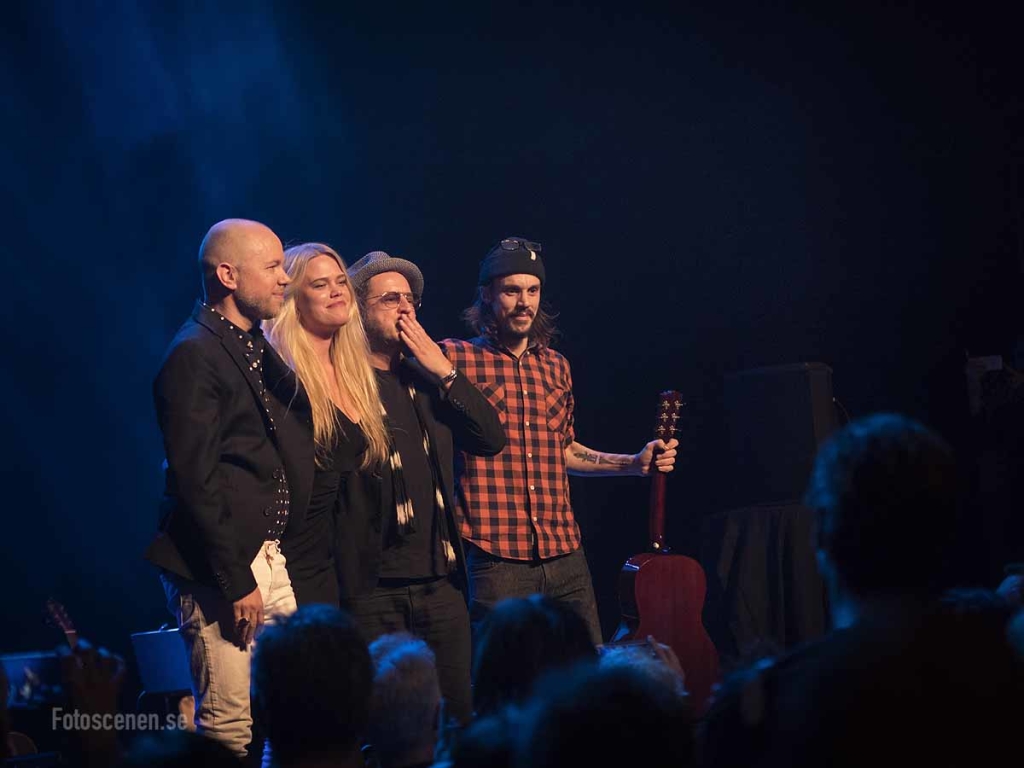 Jag tror inte Mauro Scocco stått på en scen sen han turnerade med Ratata 1988 då jag såg honom i Globens annex runt Lucia. När nu Tomas Andersson Wij lyckats få honom att tycka att det är kul igen såg jag till att skaffa biljetter bums.
Först ut är Julia Frej som vi säkert kommer att höra mer om i framtiden, kaxig och med bra röst. Kleerup har missat planet, men är där i tid om än lite förvirrad. Mellansnacken blir det inte mycket av just därför, men sångerna blir extra sköra och vackra. Mauro är ju, har vi lärt oss på tv, riktigt rolig, så där flyter samtalet betydligt bättre. När det gäller hans senare skivor har jag bara lyssnat igenom dom om jag ska vara ärlig. Det är fortfarande de riktigt gamla Ratataskivorna jag lyssnar mest på och det innebär att jag inte får höra mina favoriter, men har man nu väntat nästan 30 år spelar det faktiskt ingen roll. Mycket trevlig kväll.
I don't think Mauro has entered a stage since he toured with Ratata in 1988 when I saw them at Globens annex December that year. When Tomas Andersson Wij managed to make him think that it might be fun again I instantly bought tickets.
First we are treated to Julia Frej of whom we will hear more about in the near future, cocky and with a good voice. Kleerup missed his flight but got there in time even though he seemed somewhat confused. The conversation is hard to follow, but the songs are fragile and beautiful. Mauro are, as we have learned on tv, quite funny, so his and Tomas talk is more amusing. When it comes to Mauro's later albums i haven't more then listened to them to be honest, my favorites are still the old albums with Ratata, but since I have waited almost 30 years I won't let that bother me. A very nice evening.