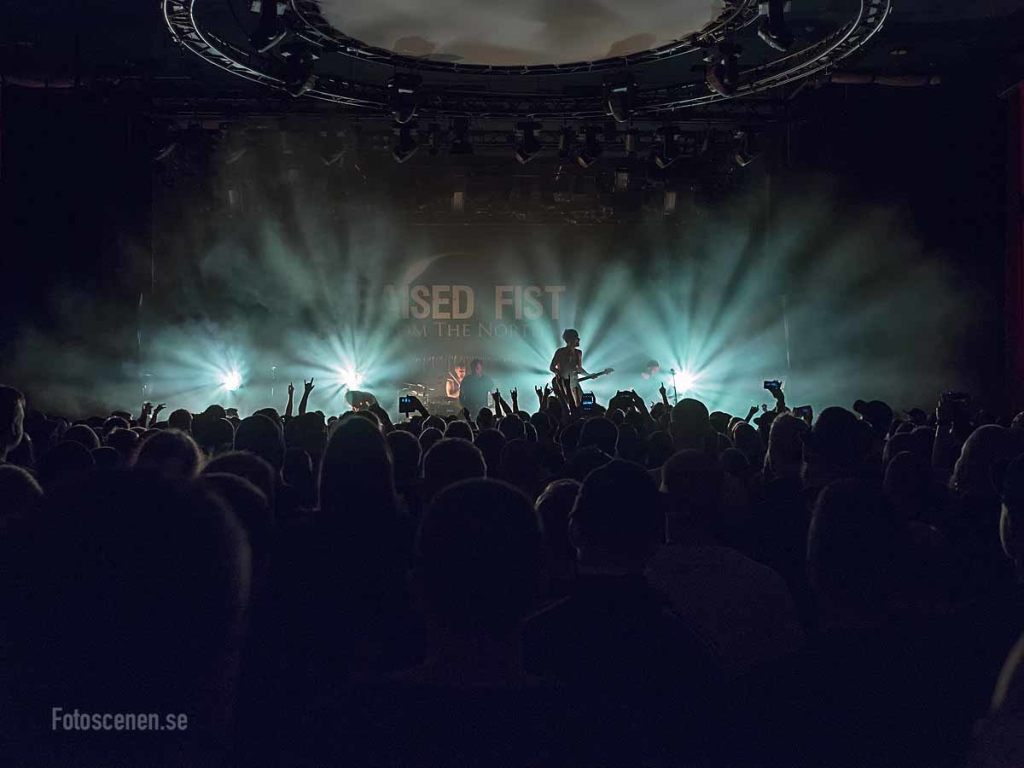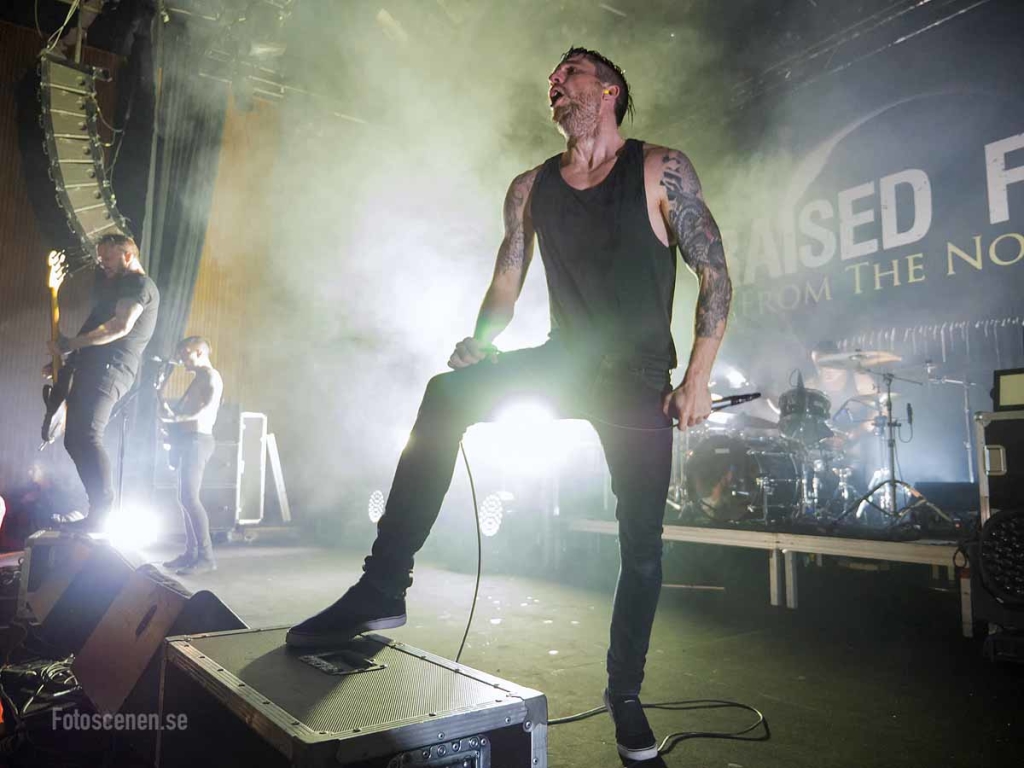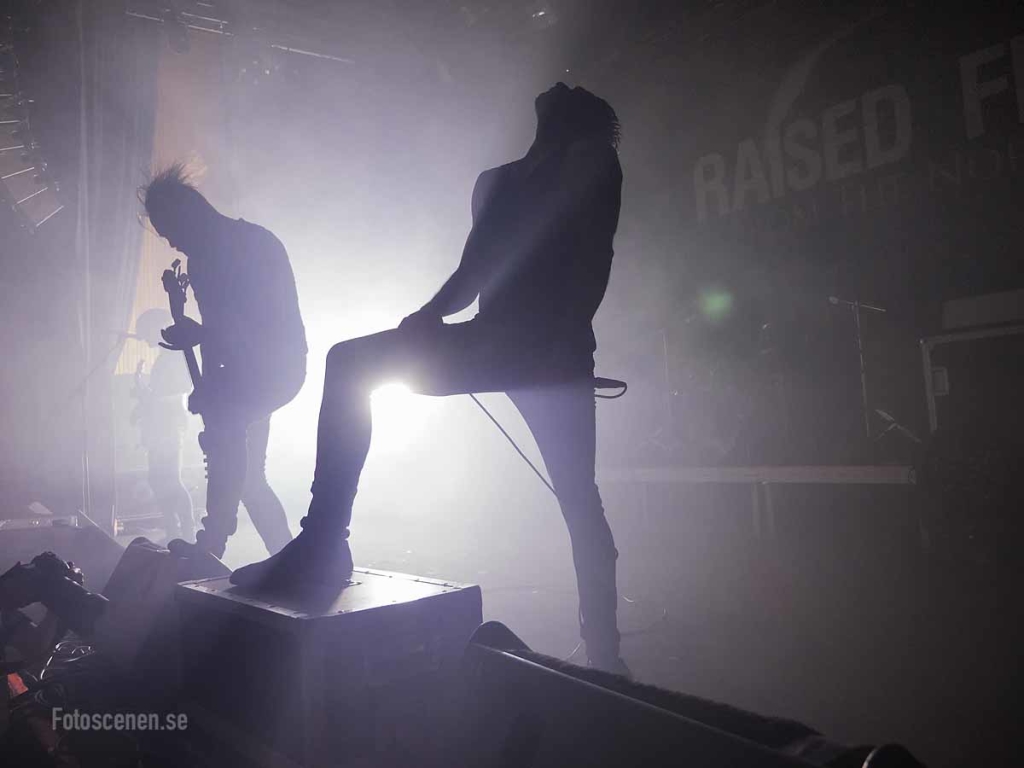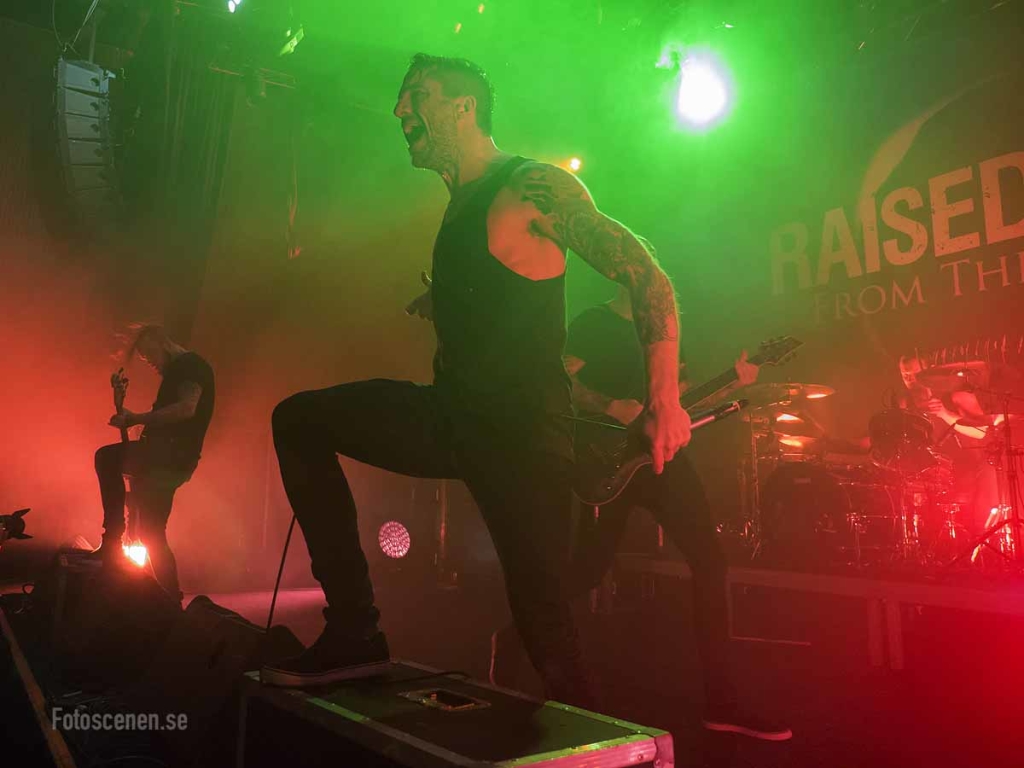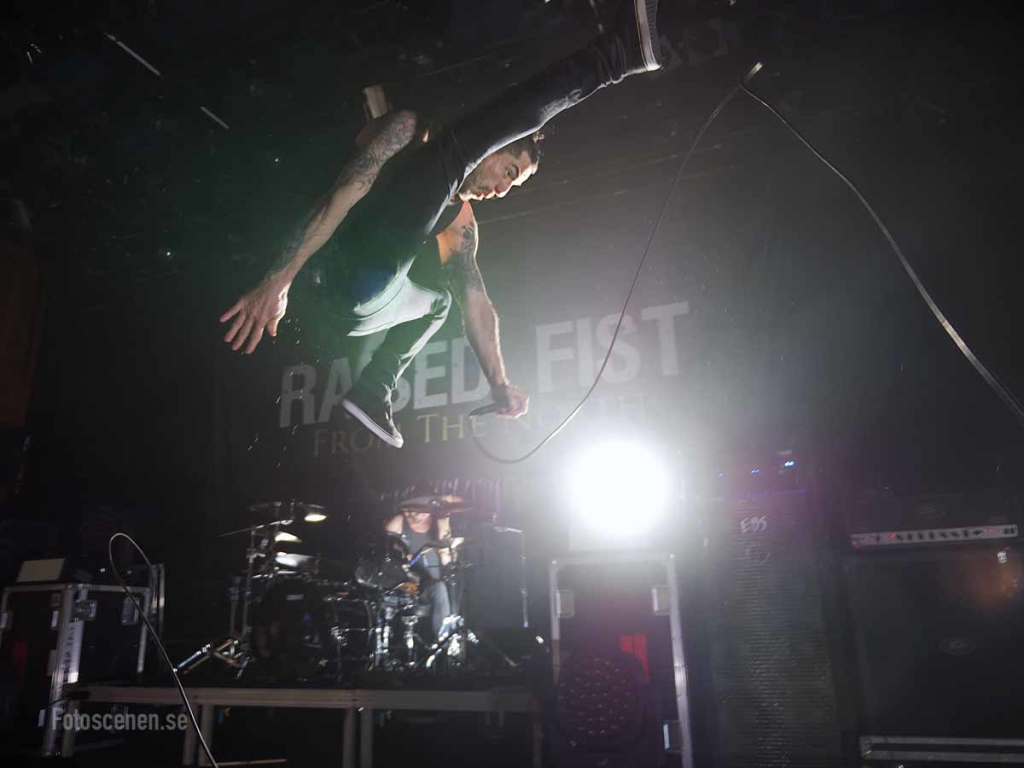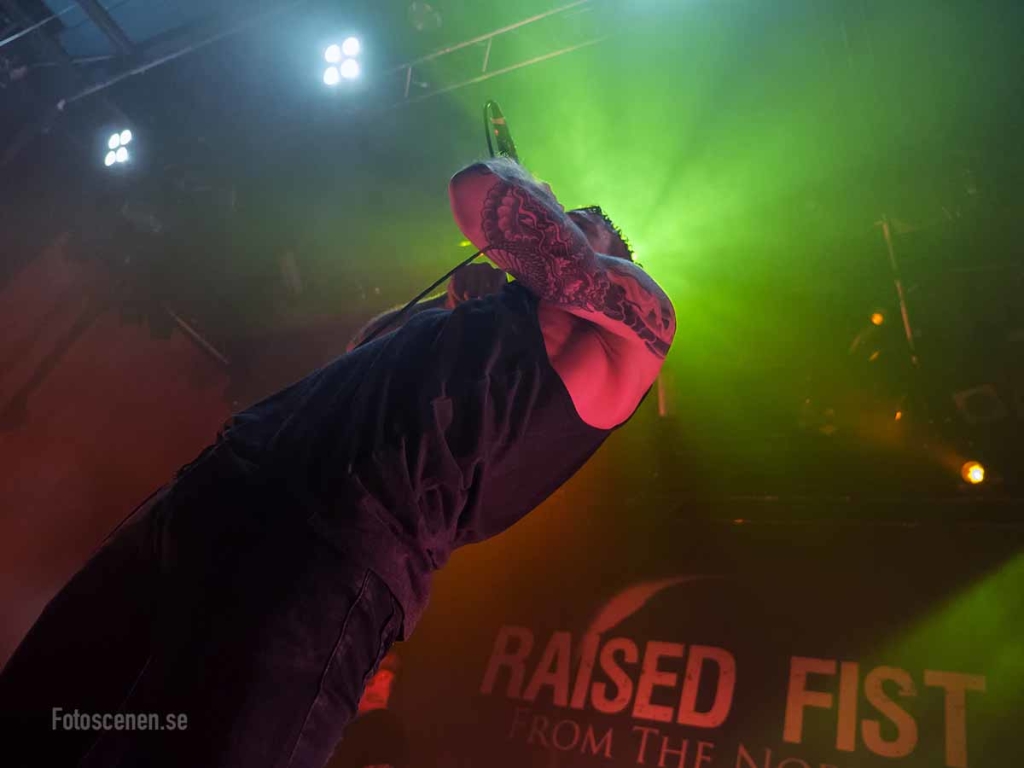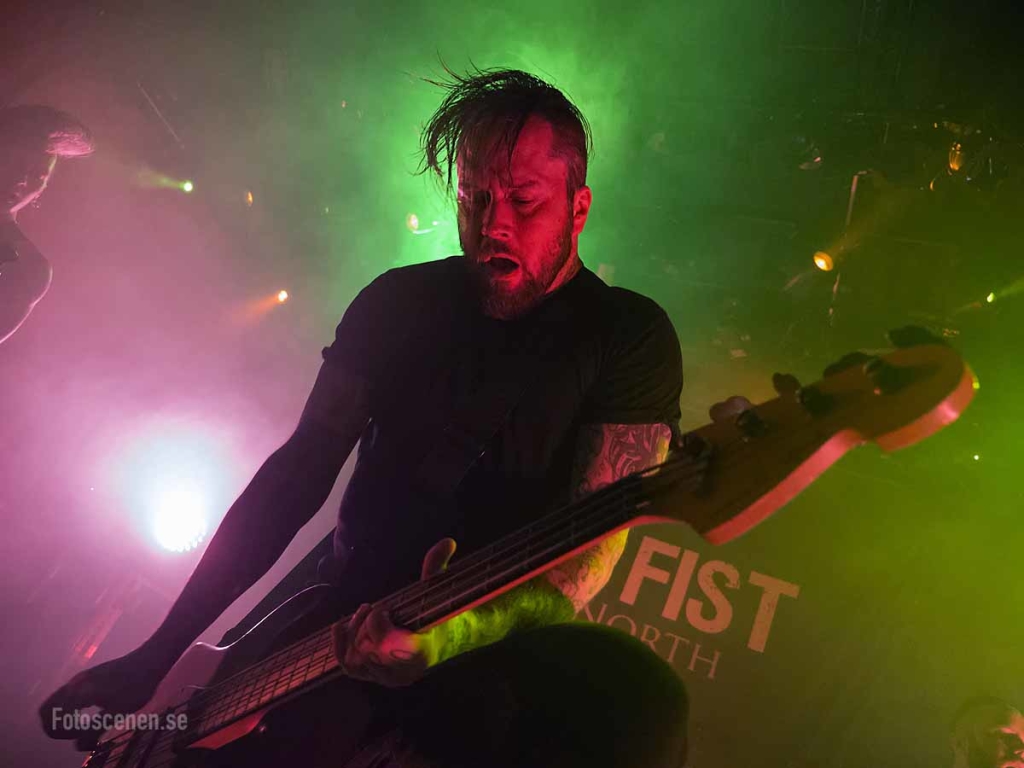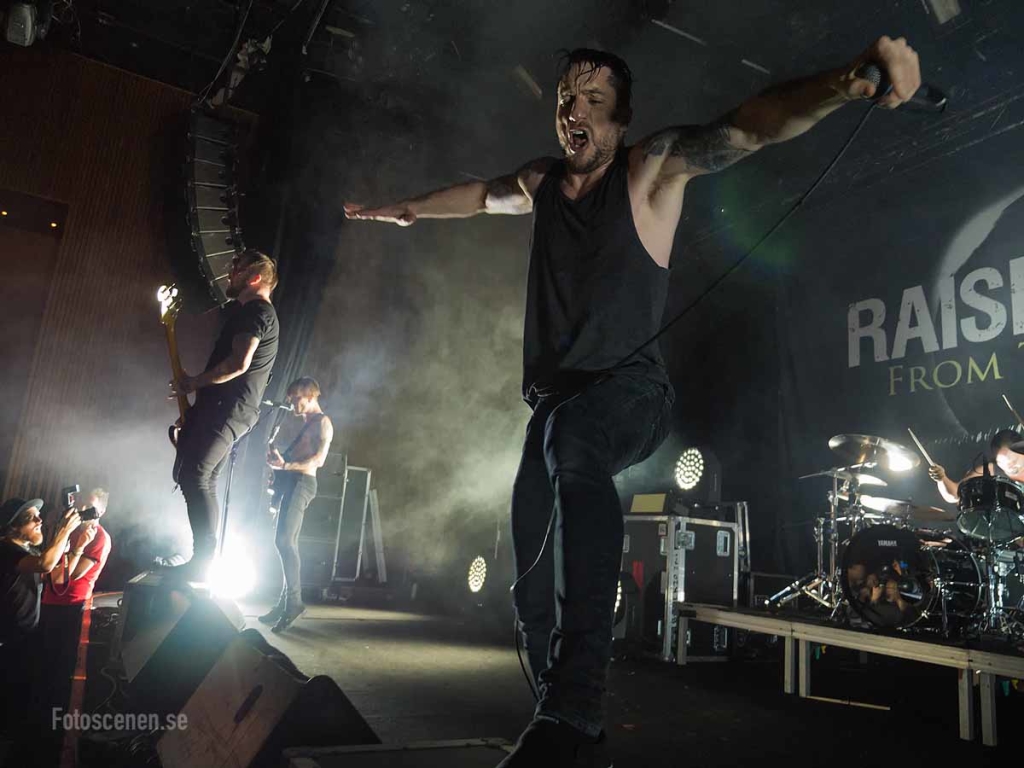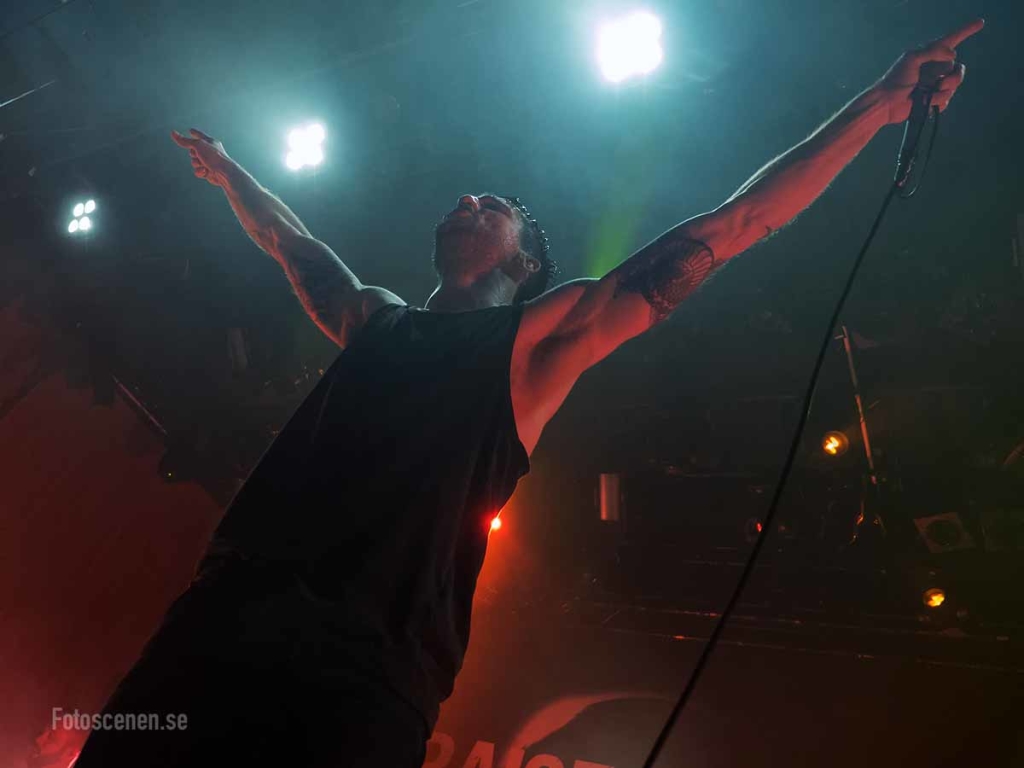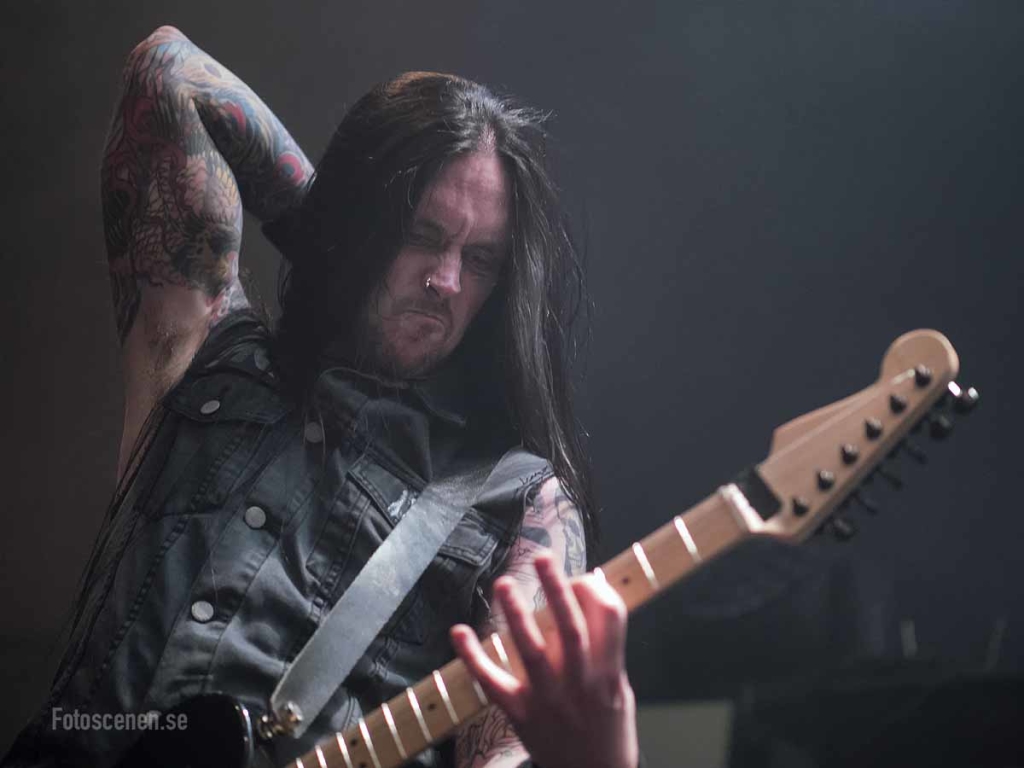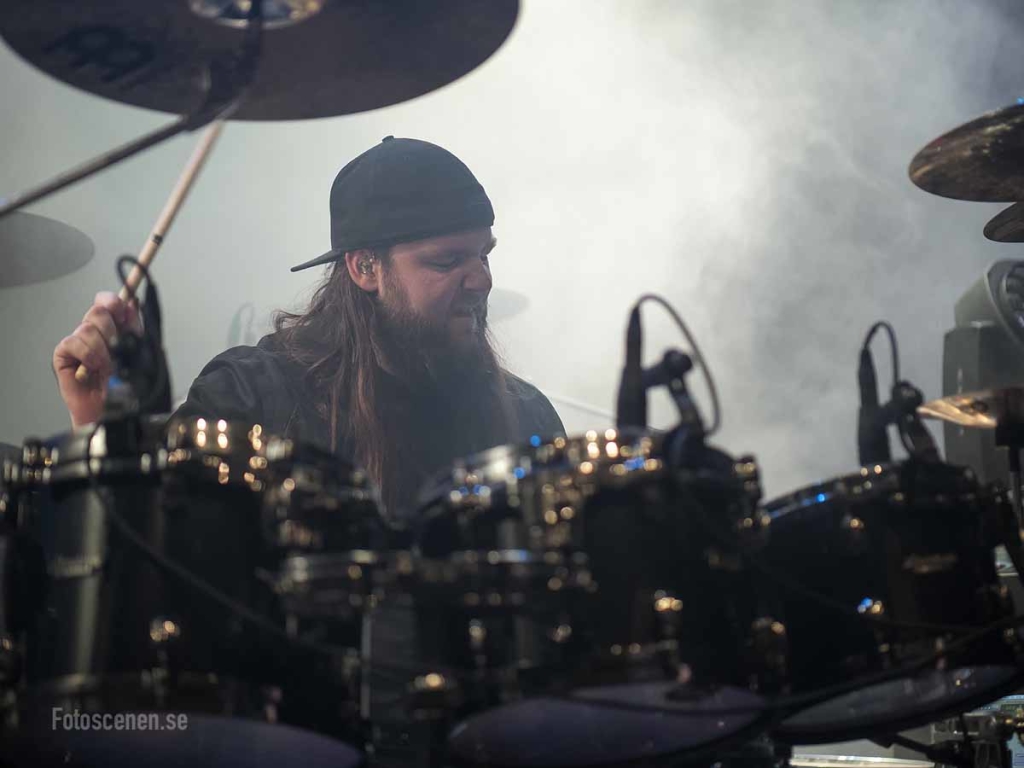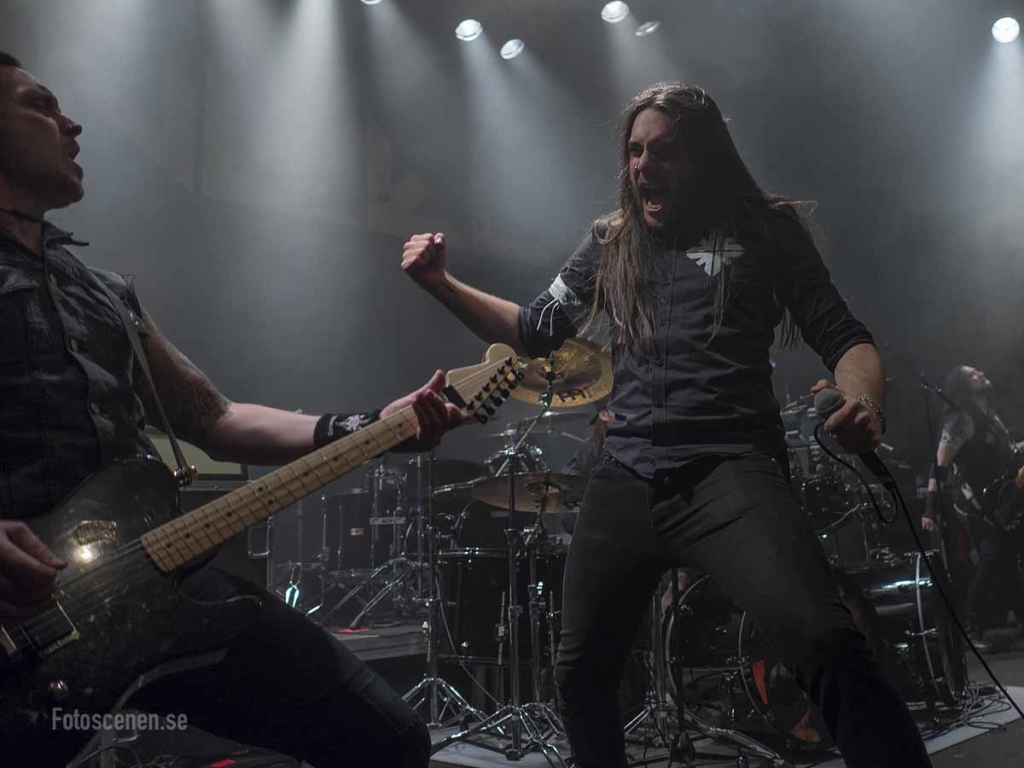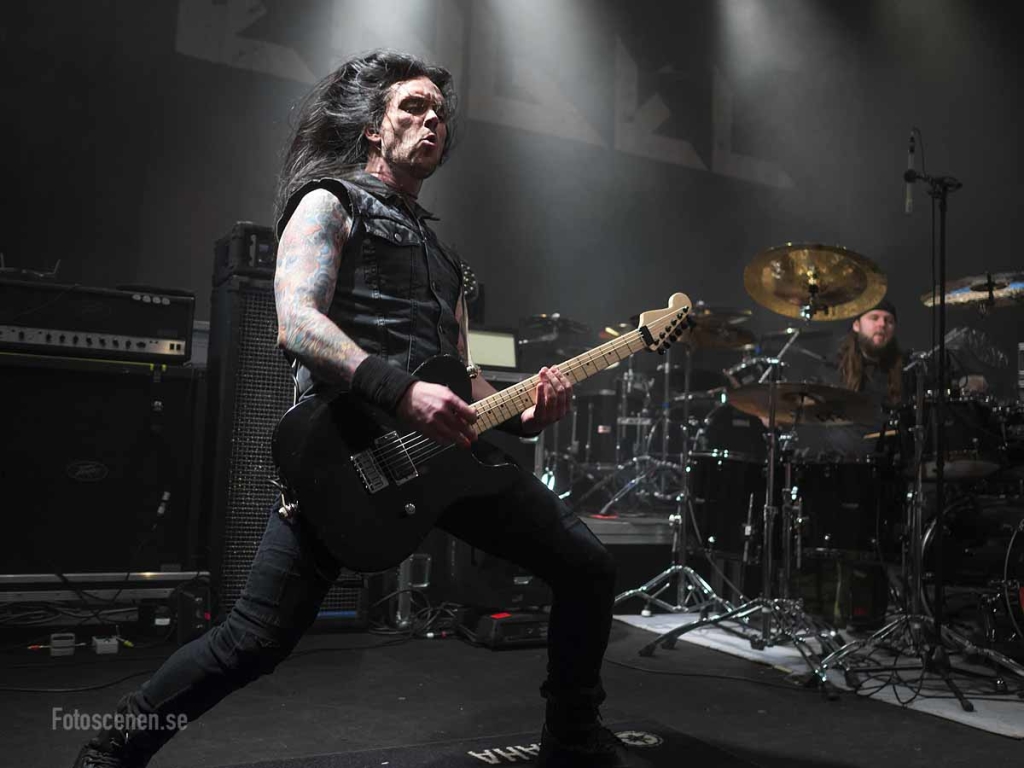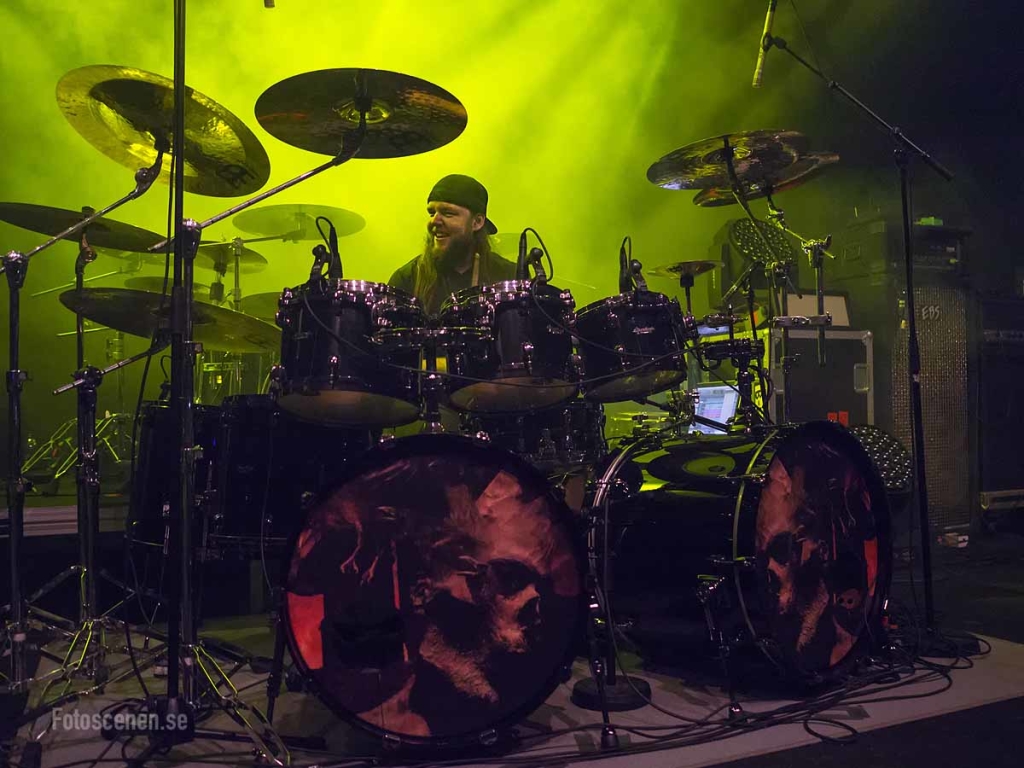 Hardcore metal för andra kvällen på rad, så idag får jag skölja öronen med Julio Iglesias, ha ha. Göteborgsbandet Engel har jag inte fotat innan. Det är tre låtar som gäller och ljuset är riktigt kasst. Jag hade hoppats på bättre nu när det är på Trädgårn som har en ljusanläggning i världsklass. Så man blir ju ännu mer besviken när de tre första låtarna med Luleåbandet Raised Fist har ett ännu sämre ljus. Första låten bara blått bakljus, andra låt mörker med vita blixtar och tredje rött bakljus. Det kan faktiskt inte bli mycket värre för en fotograf.
Jag var ju ute efter den där perfekta hoppbilden och hade räknat ut var jag borde stå för att få den, tyvärr stod jag inte där när hoppet kom och det är så klart också en anledning till att man känner sig lite besviken. Publiken var stor och entusiastisk dock.
Mina bilder från förra spelningen med Raised Fist hittar du här.
Hardcore metal for the second night in a row, I better rinse my ears with Julio Iglesias now, ha ha. Local band Engel I haven't shot before and it's three songs in poor light. I was expecting better since the venue has a light rig of high class. The disappointment grows as the main act Raised Fist enters the stage to blue backlight, proceeds in darkness with white flashes and finishes our three songs with red backlight. It really can't be more of a challenge for a photographer.
I was hoping for that perfect jump shot and had figured out exactly where to stand when the opportunity would come. Unfortunately I wasn't there when it did, so that is of course part of my reason to feel disappointed. The crowd was large and very enthusiastic though.
My pictures from the last show with raised Fist can be found here.