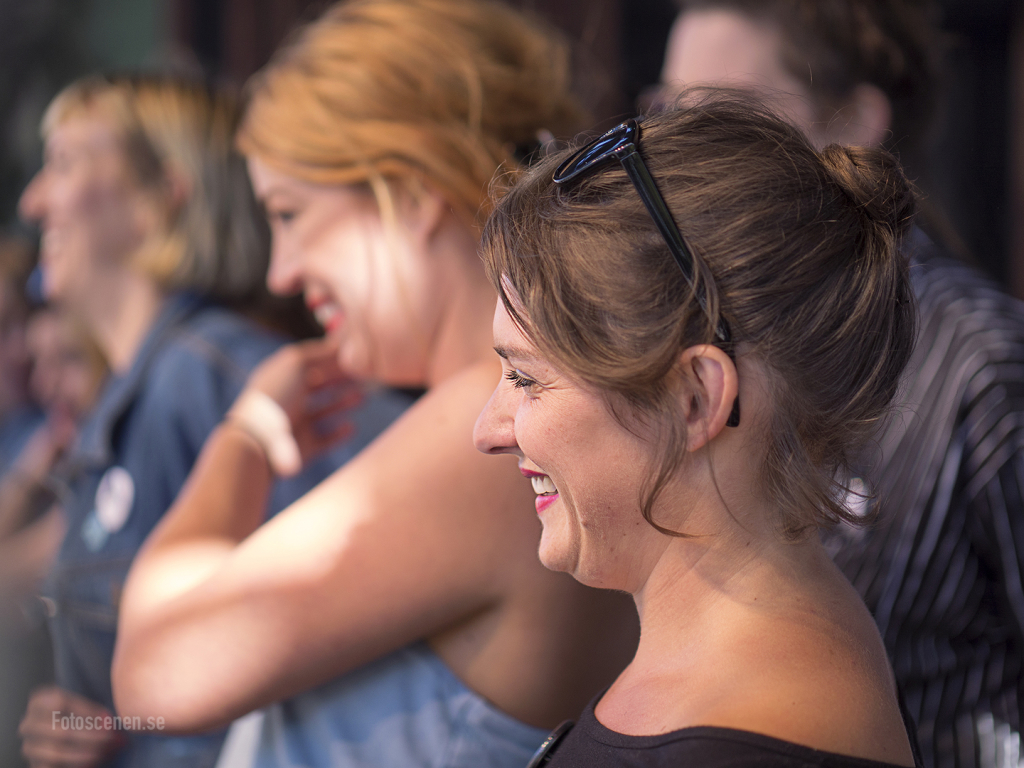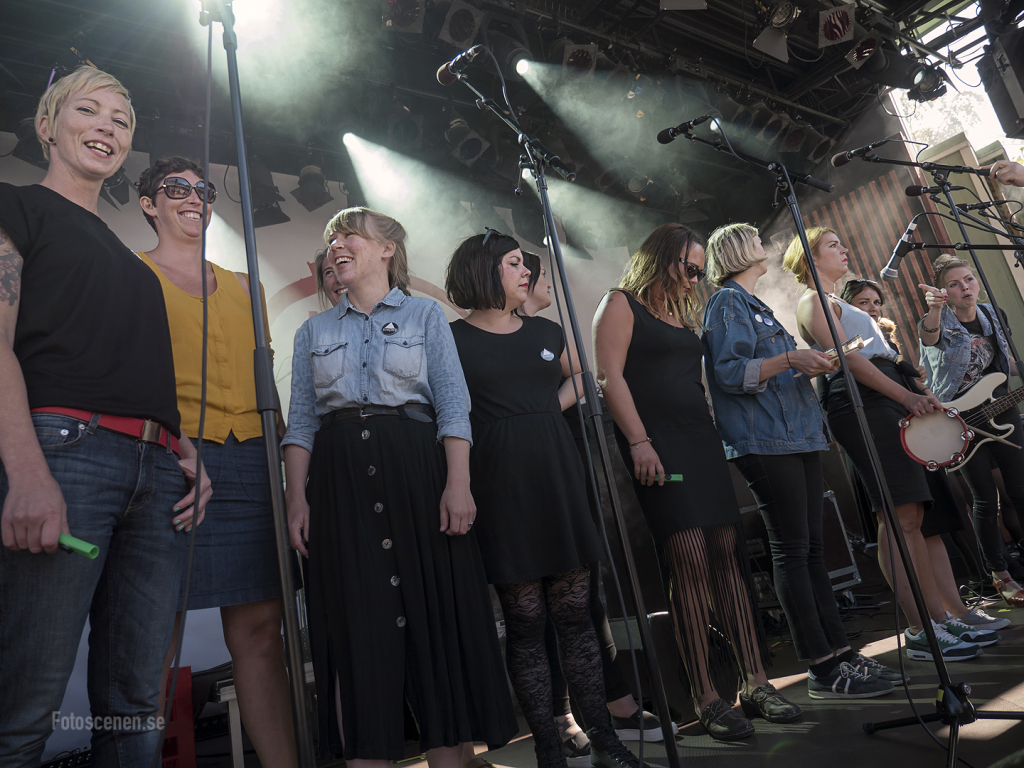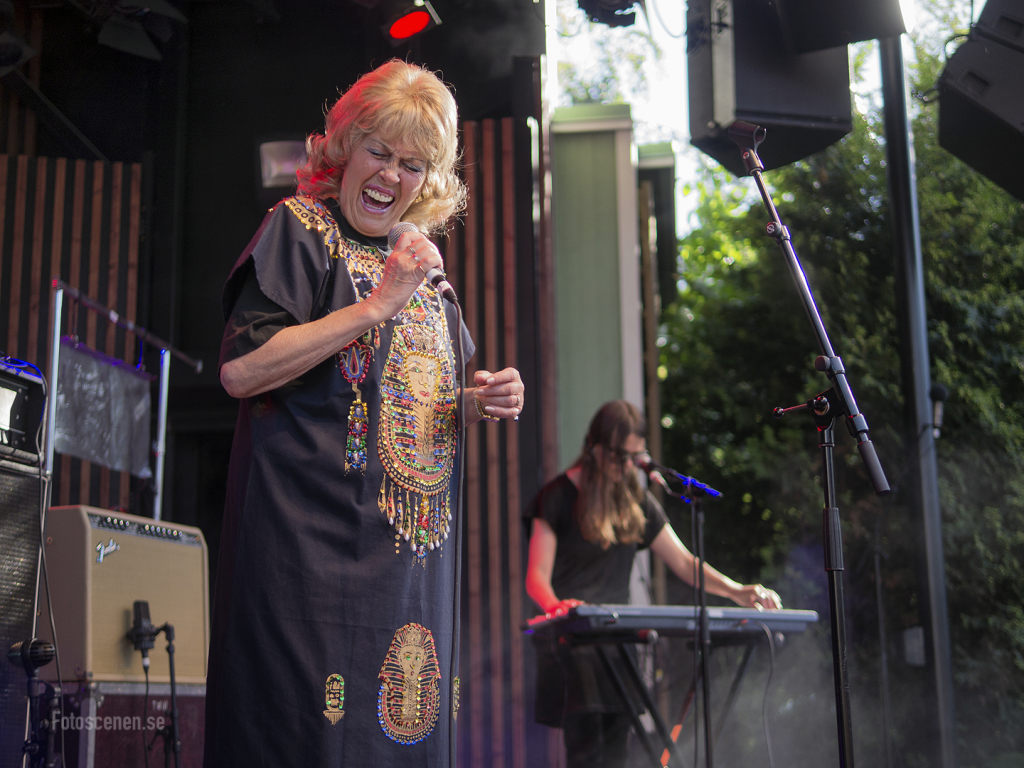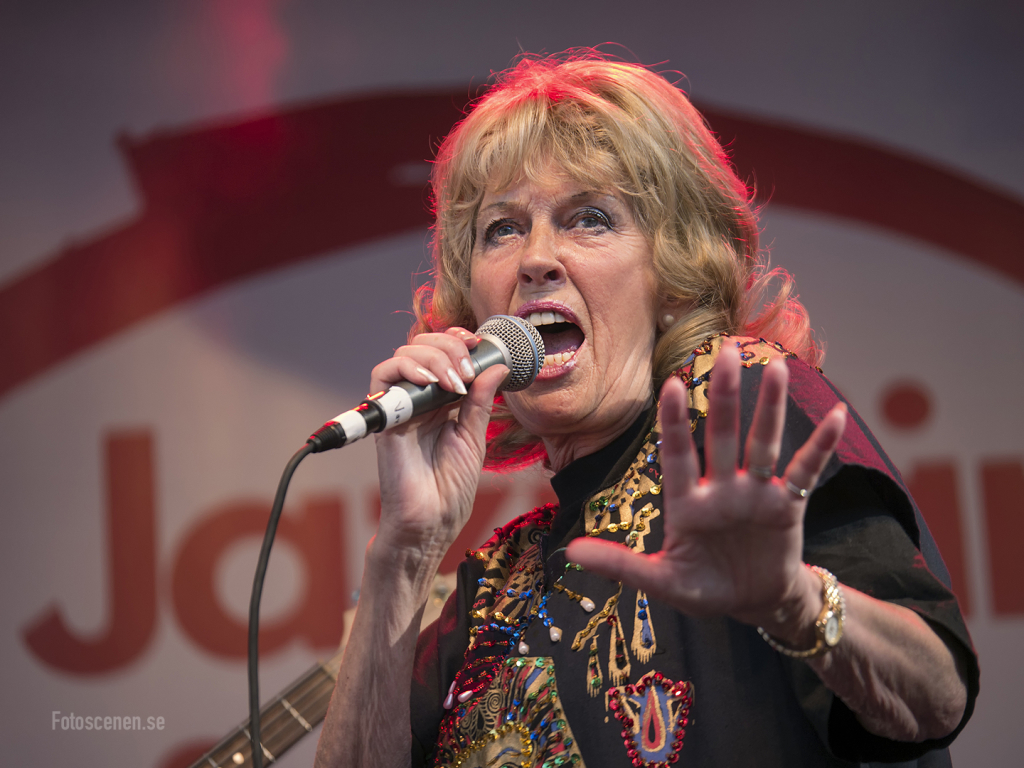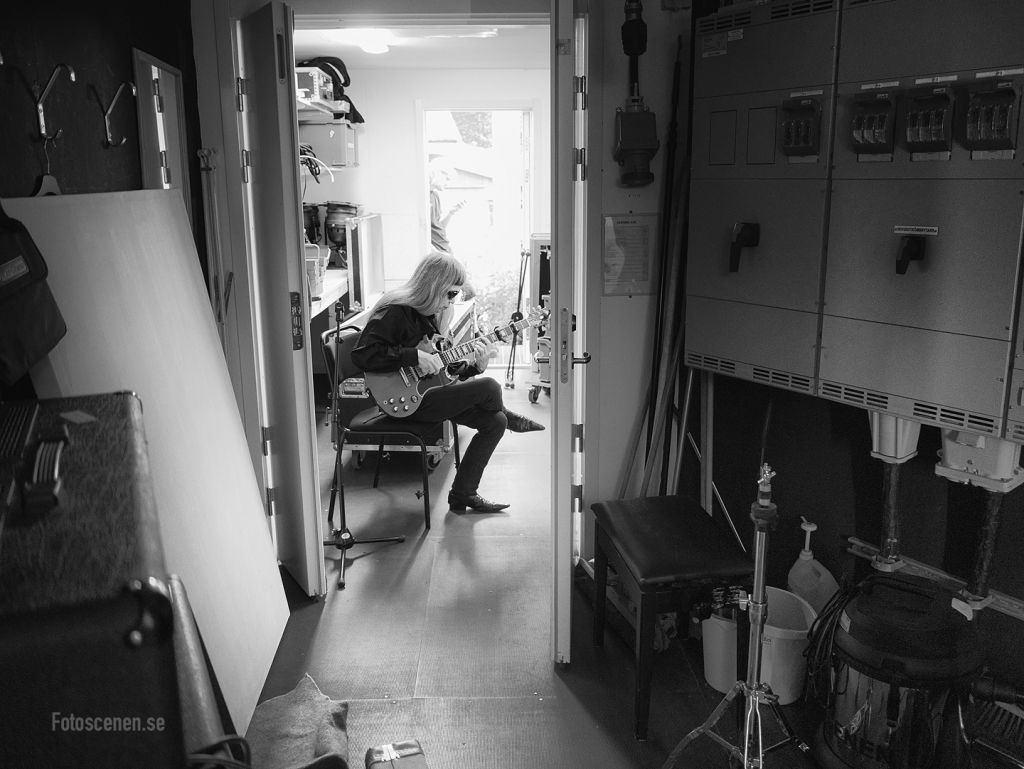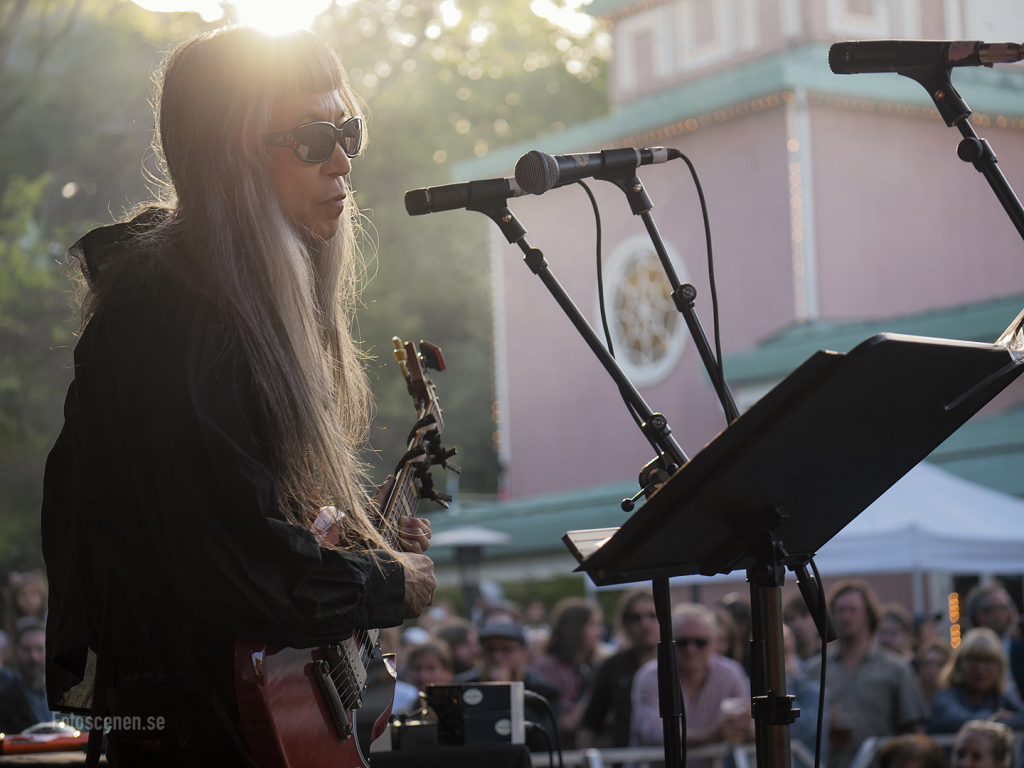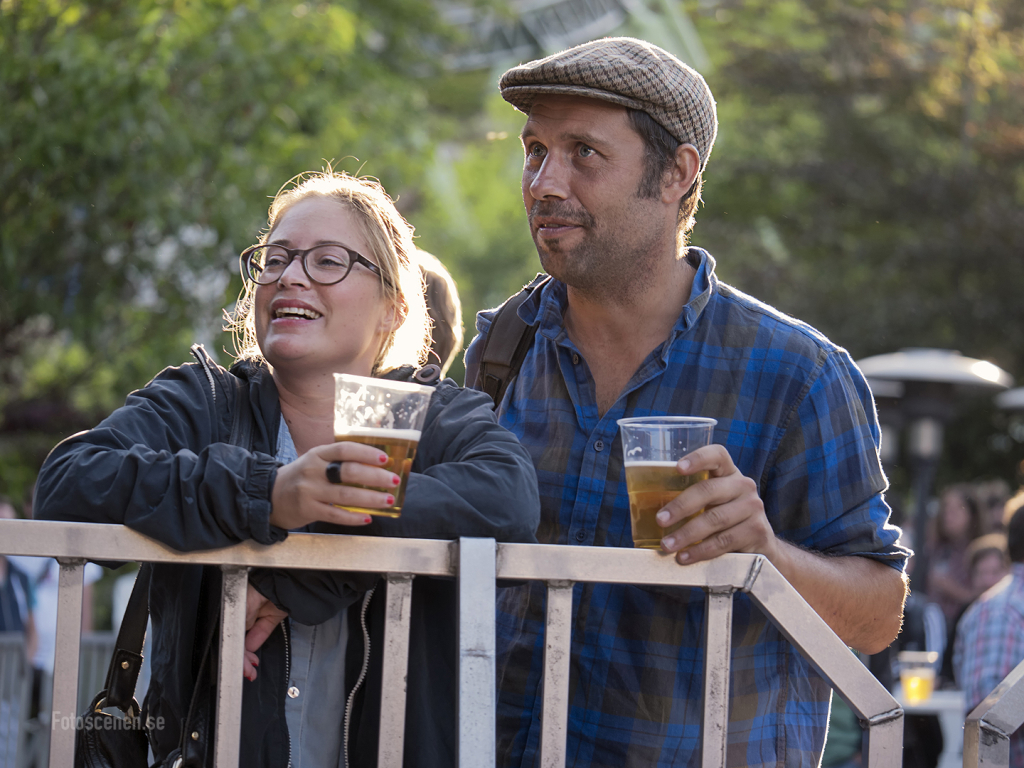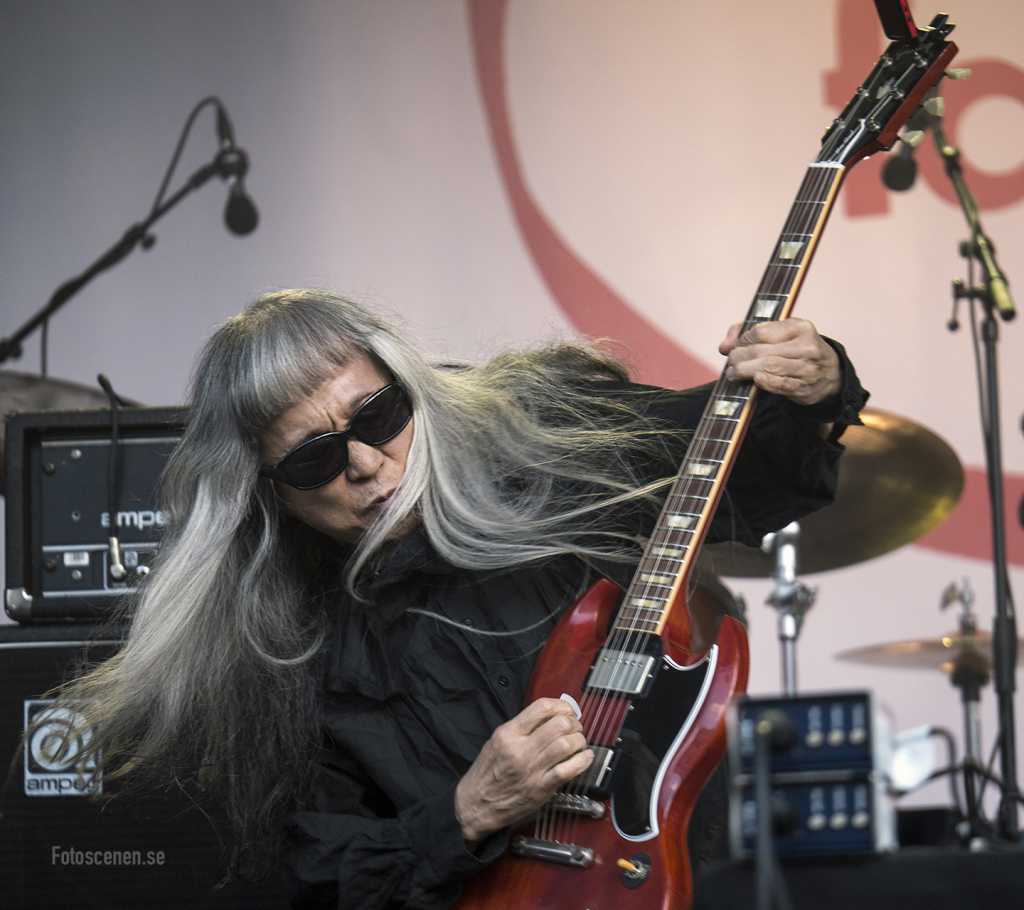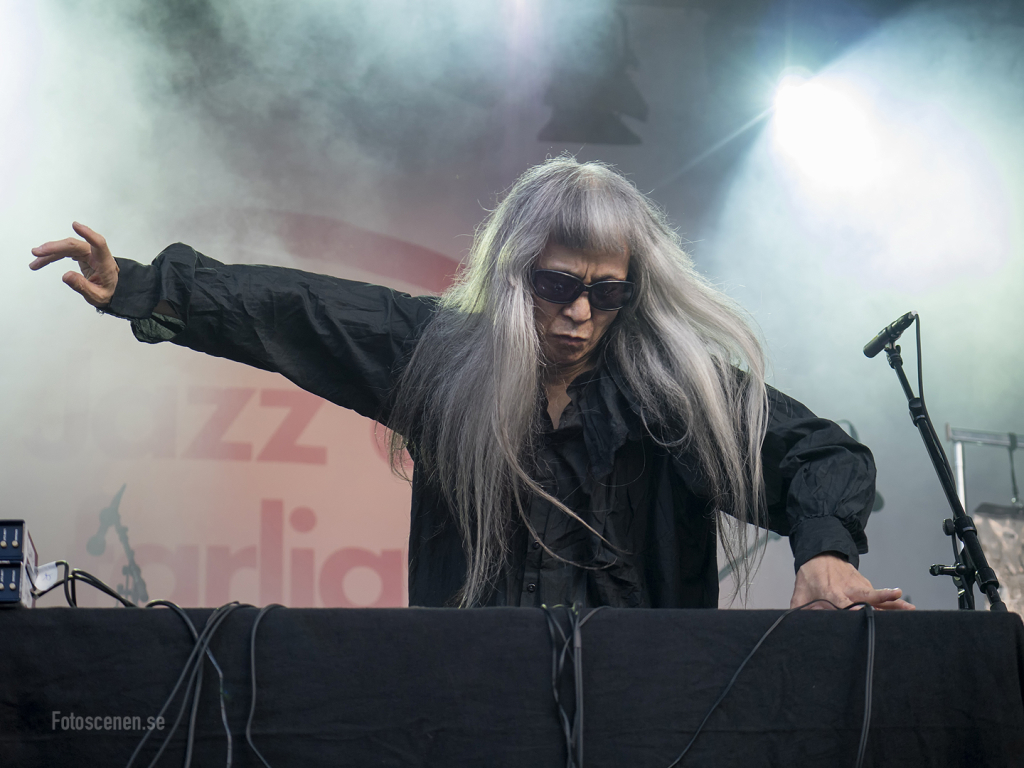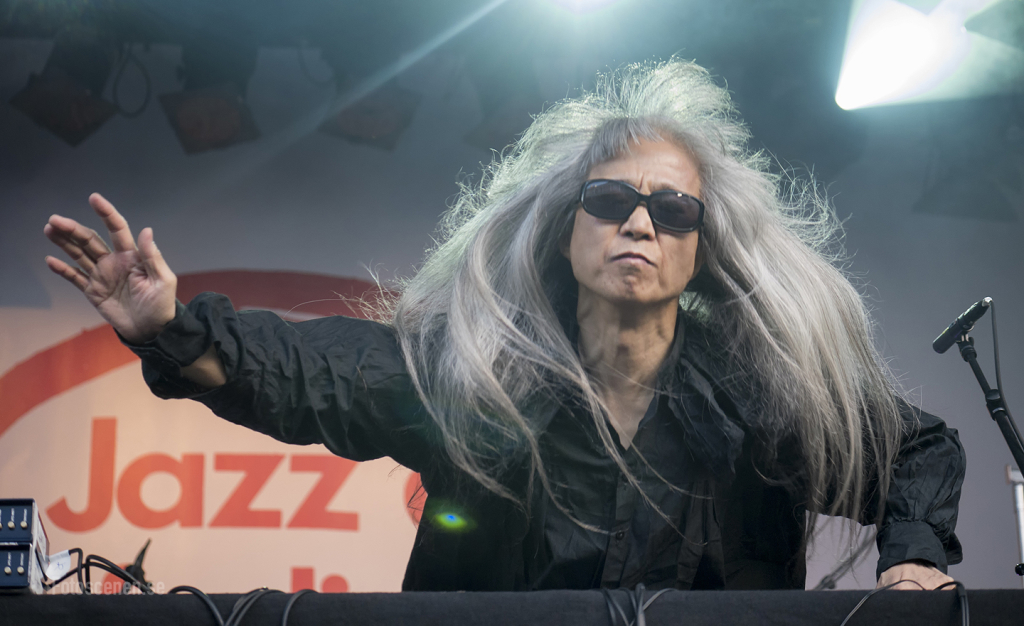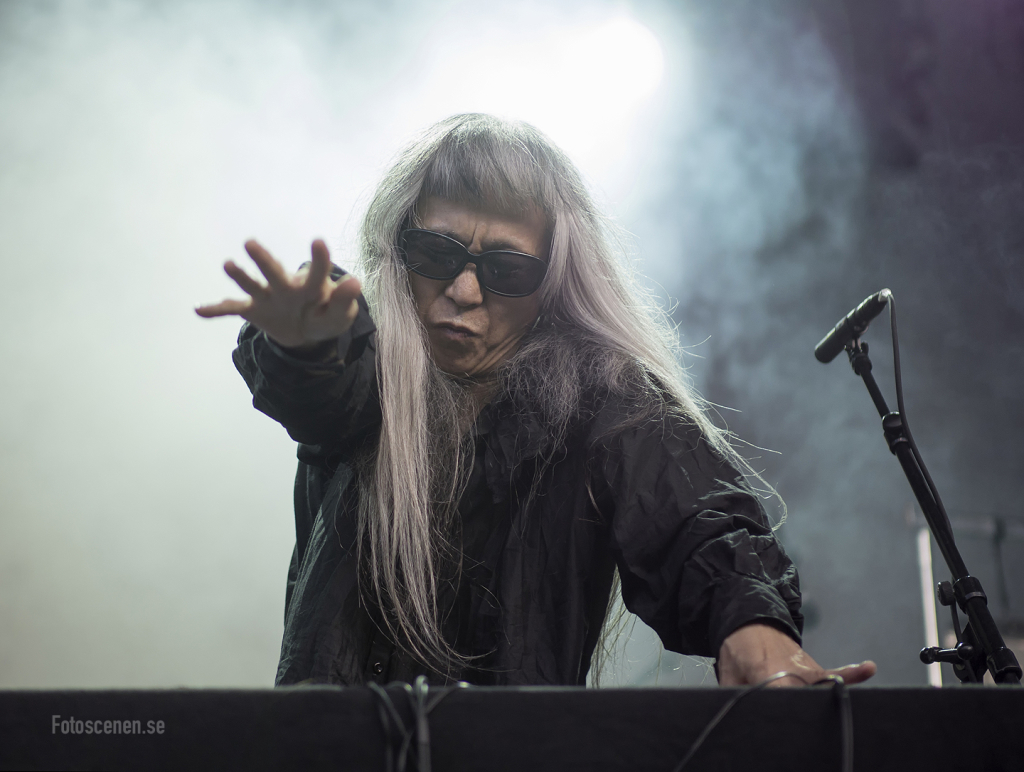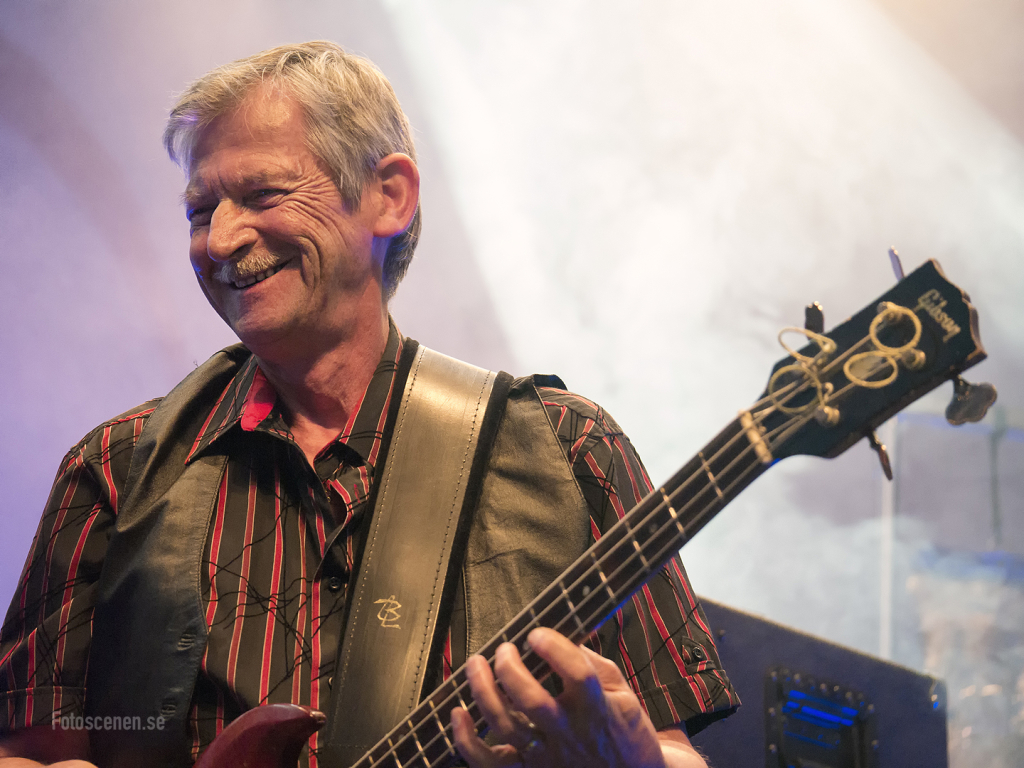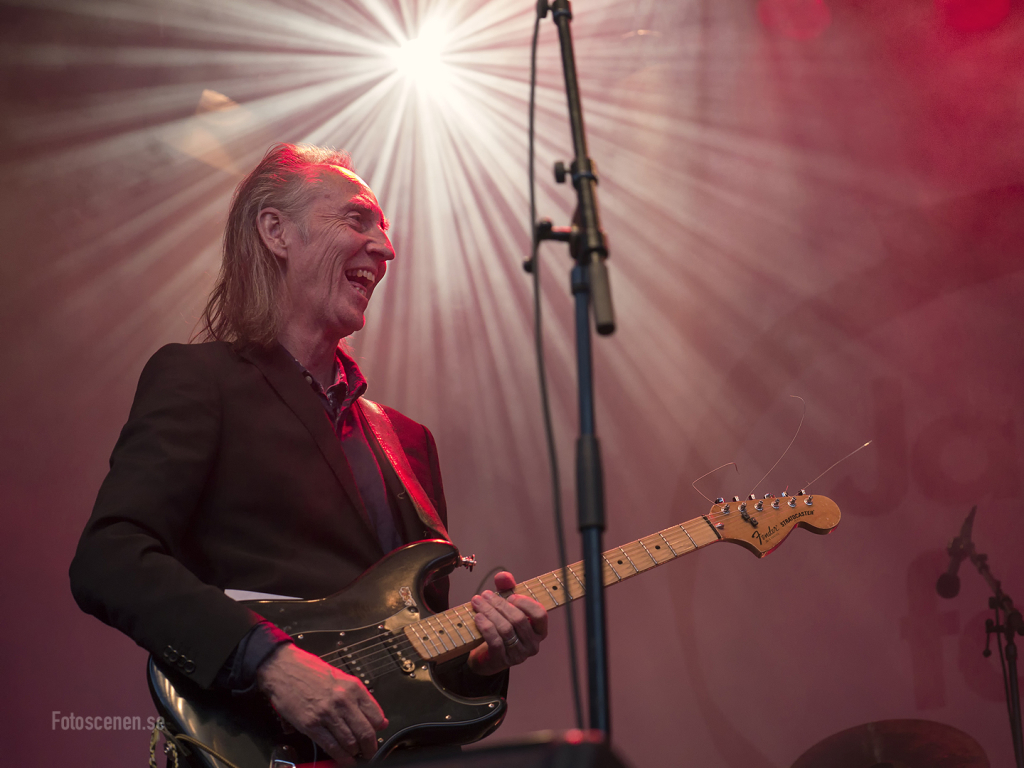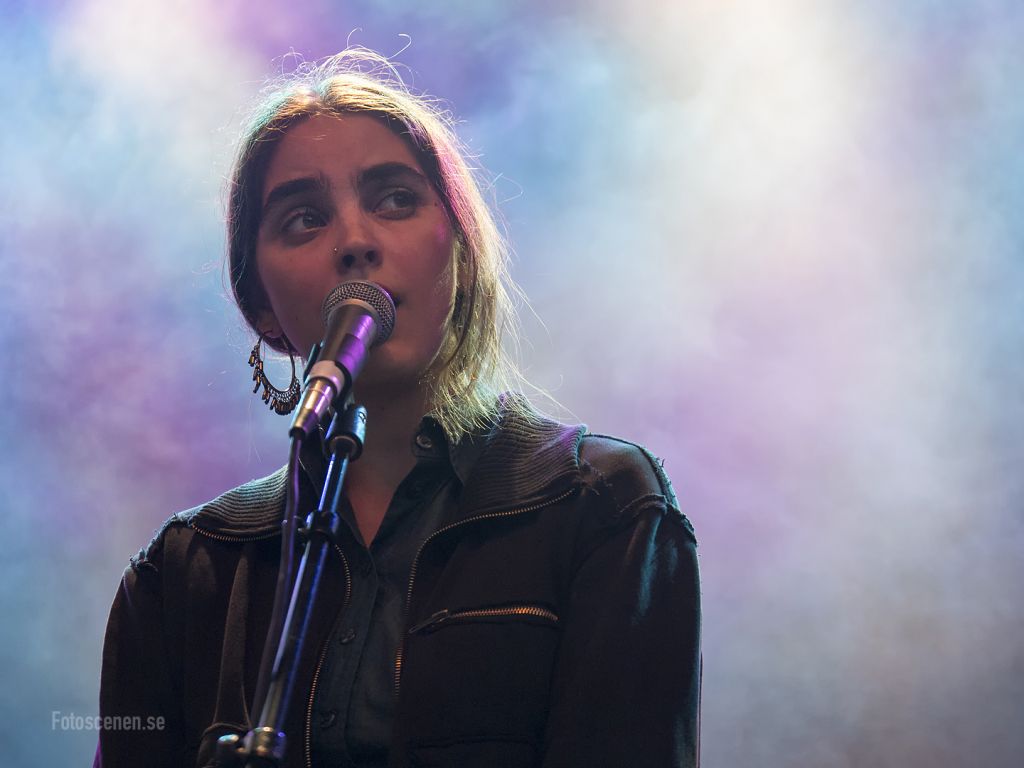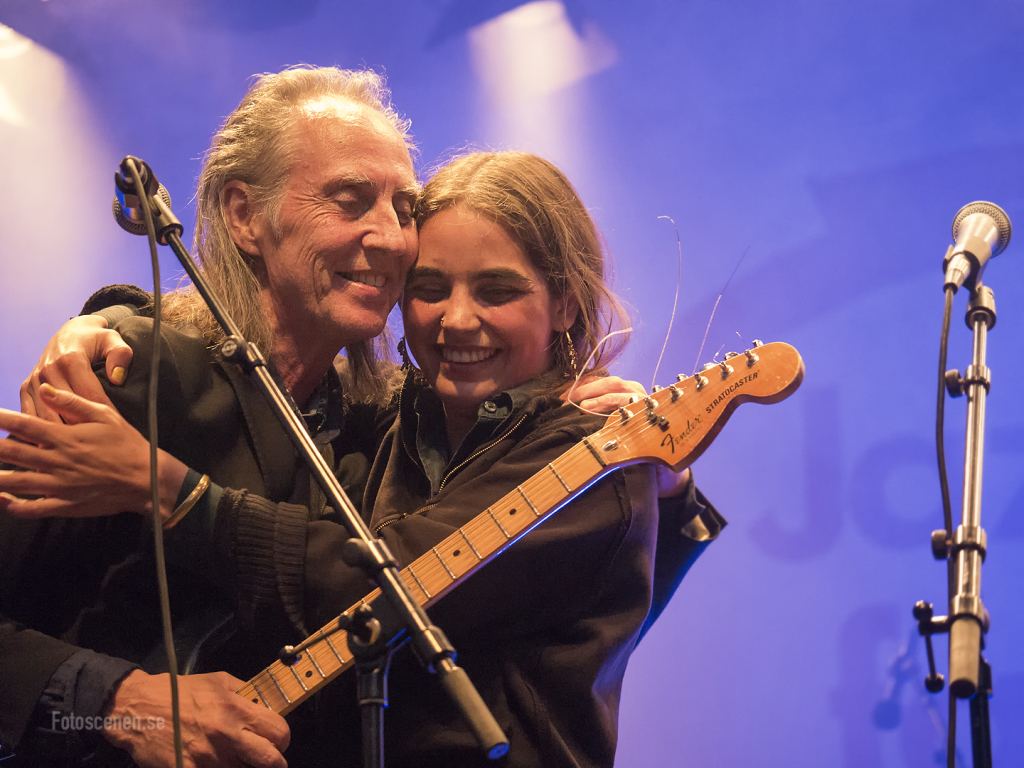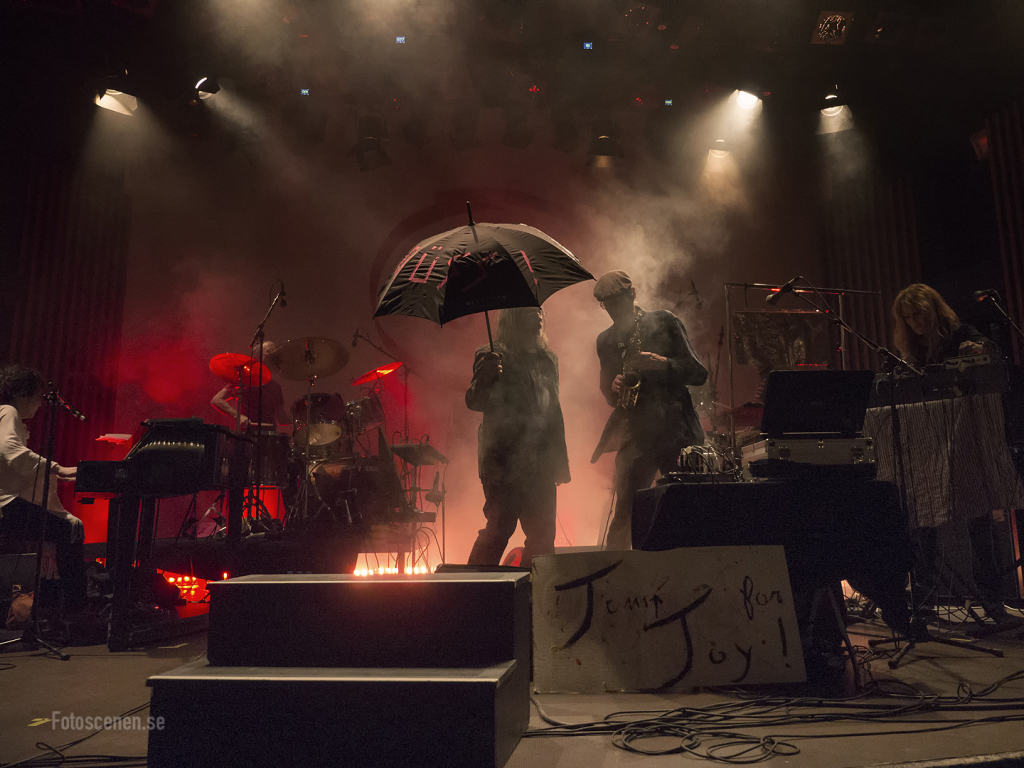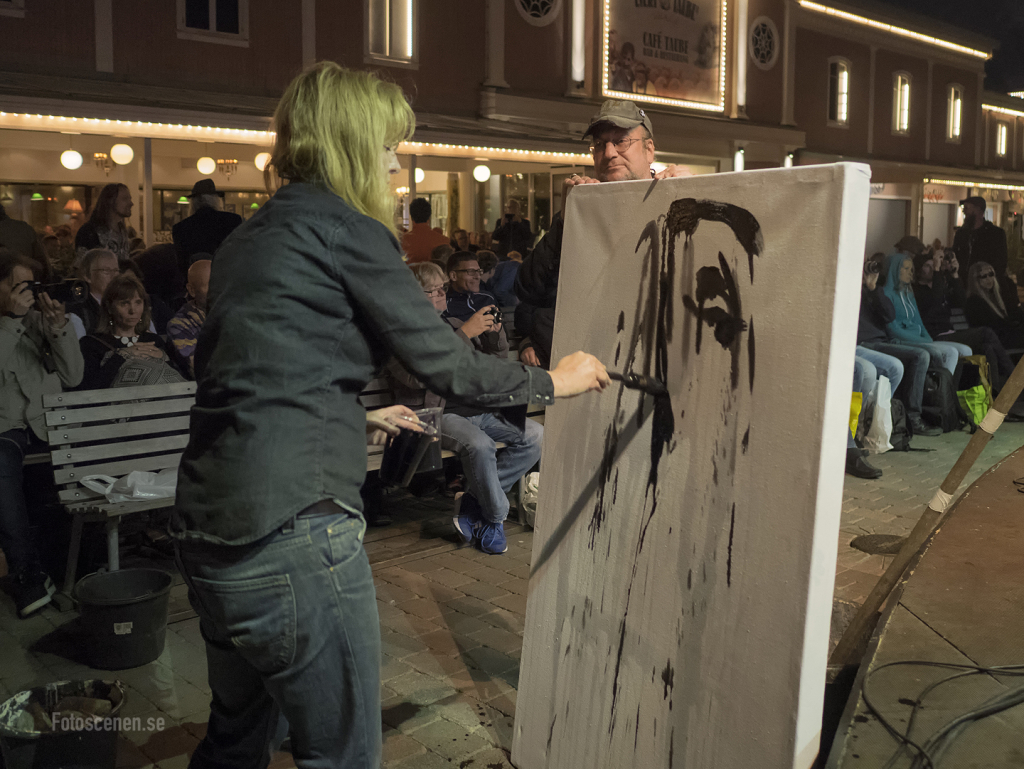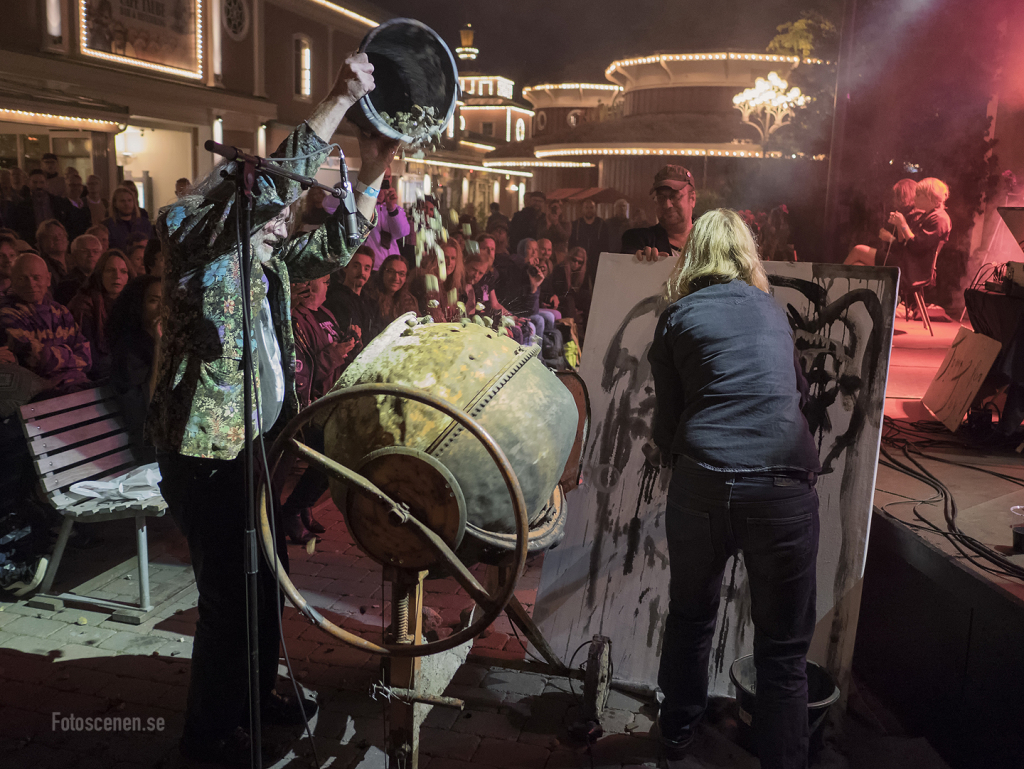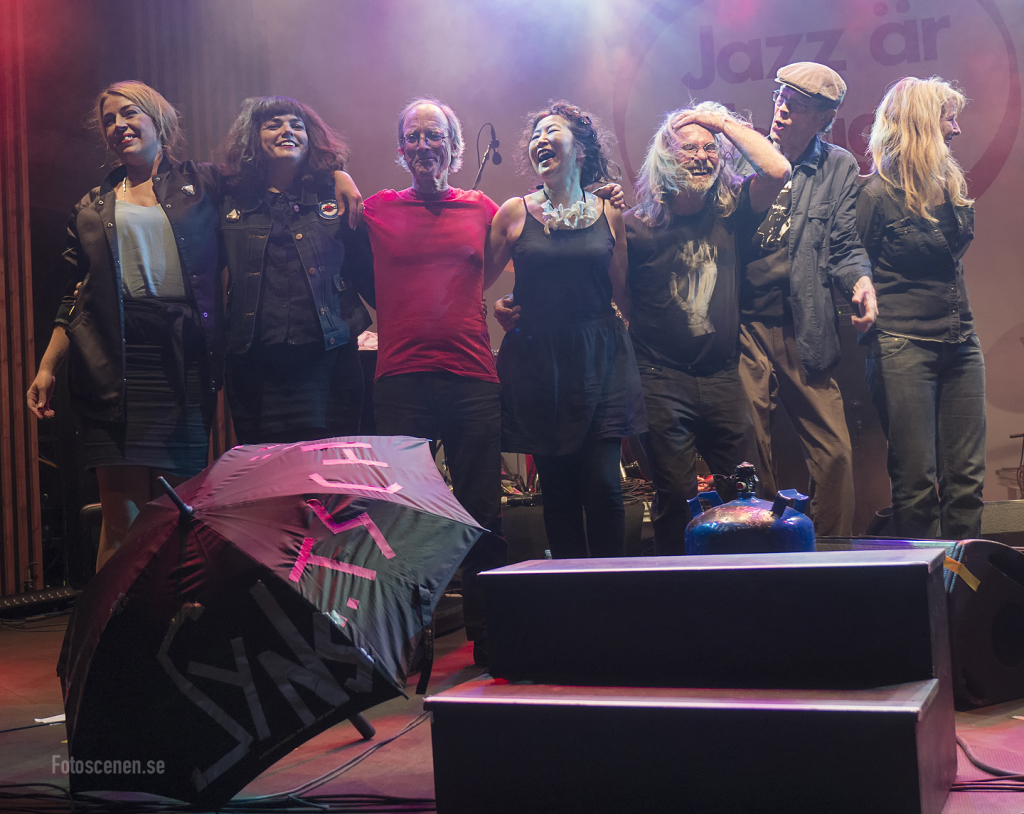 Alla vet att ett bra CV bara är "based on a true story", så efter gårdagens inhopp kan jag nu hävda att jag varit Lisebergs konsertfotograf två år i rad. Igår fanns det många aktiviteter att välja på Skrattfesten, Seinabo Sey och Ola Salo t ex. Det var väl inte helt självklart att man skulle välja en jazzfestival på Taubescenen. Men nu när jag hämtat mig är jag otroligt glad att det blev som det blev. Det här var en happening, så som de var på 60.talet vad jag förstår. Vad som helst kan hända och det är inte kommersiellt för fem öre. Gröna Lund hade aldrig tagit den här bokningen, gissar jag. Det visar verkligen bredden i vad Liseberg är beredda att satsa på. Modigt.
Först ut är Slynkören. Ett ganska kort framträdande, så jag hinner inte riktigt få grepp om dom. Körer är i allmänhet svåra att fota, så jag hade fullt upp med mitt. Efter dom kommer Ellington Sisters med Lena Junoff. Det är fjärde gången hon uppträder på Taubescenen berättar hon. En cool dam med ett coolt CV. Gigget avslutas med allsång på Kostervalsen, inte många som kan den utantill idag.
 Keiji Haino är drone-musikens fader och nu blir det helt galet på scenen, öronproppar delas ut för det här är riktigt hög volym, distorsion och primalskrik. Släng dig i väggen, Yoko Ono! Arrangören stapplar upp på scenen efteråt efter att ha blivit utskälld av intet ont anande Lisebergsbesökare i 30 minuter, men publiken är entusiastisk. Ibland kan man känna att man sett allt, men det här hade jag aldrig sett förut.
 Baby Grandmothers är ett 60-tals band som många verkar lyriska över och igår gästades de av en ny generation av psykedeliska rockare i form av Slowgold. Ett break med melodier, det behövdes.
 Sist ut är kollektivet Jump for Joy som bjuder på en riktig happening. Här kan verkligen allt hända och det gör det också. Men var inte cementblandaren lite ostämd?
 Everyone knows that a good CV is just based on a true story, so after yesterday I may now claim that I have been Liseberg's concert photographer for two years straight. There was a lot of things to choose from yesterday at the Culture festival, comedy, old and risig stars, etc. It wasn't the obvious choice to attend a jazz festival at Taubescenen. But now that I have picked up the pieces of myself, I'm really glad I did. It was quite a happening, like in the 60's from what I understand. Anything can happen and it isn't the least bit commercial. This is a booking that Gröna Lund never would take. It really shows the width of what Liseberg is willing to accept. Courageous.
 First there was Slynkören. Rather short so I can't say that much. It's difficult to shoot choirs, so I kept myself busy. Then it's the Ellington Sisters with Lena Junoff. It's her fourth time on Taubescenen she tells us. A cool lady with a cool CV. There is a sing-a-long in the end, but not that many knows the words to Kostervalsen these days.
 Keiji Haino is the father of drone music and now things go bananas at the stage, ear plugs are distributed because this is LOUD. Distorsion and primal screams. Yoko Ono's got nothing on this. The organizer stumbles up on the stage afterwards, after being yelled at by visitors to the amusement park for half an hour, but the audience loves it. Sometimes you may feel that you've seen it all, but I hadn't seen this before.
 Baby Grandmothers is a 60's band that seem to have a lot of fans and they are joined by a new generation of psychedelic rockers in the form of Slowgold. A needed break with melodies.
 Last is the collective Jump for Joy who invites us to the real happening. Anything can happen and it does. But wasn't the cement mixer out of tune?