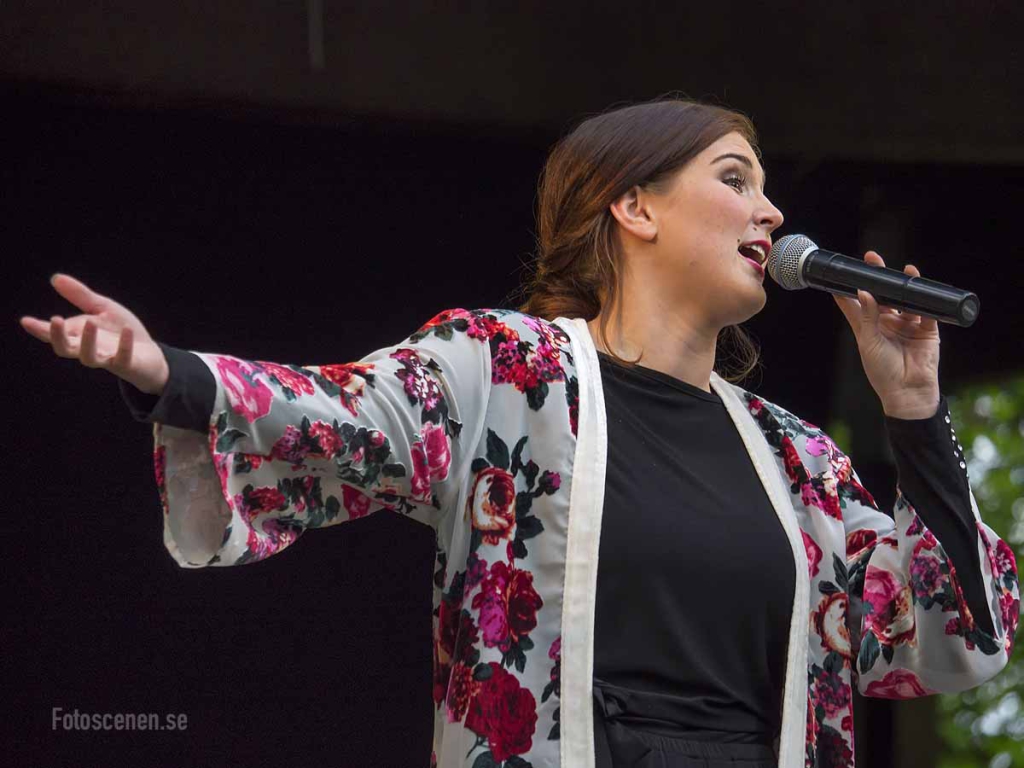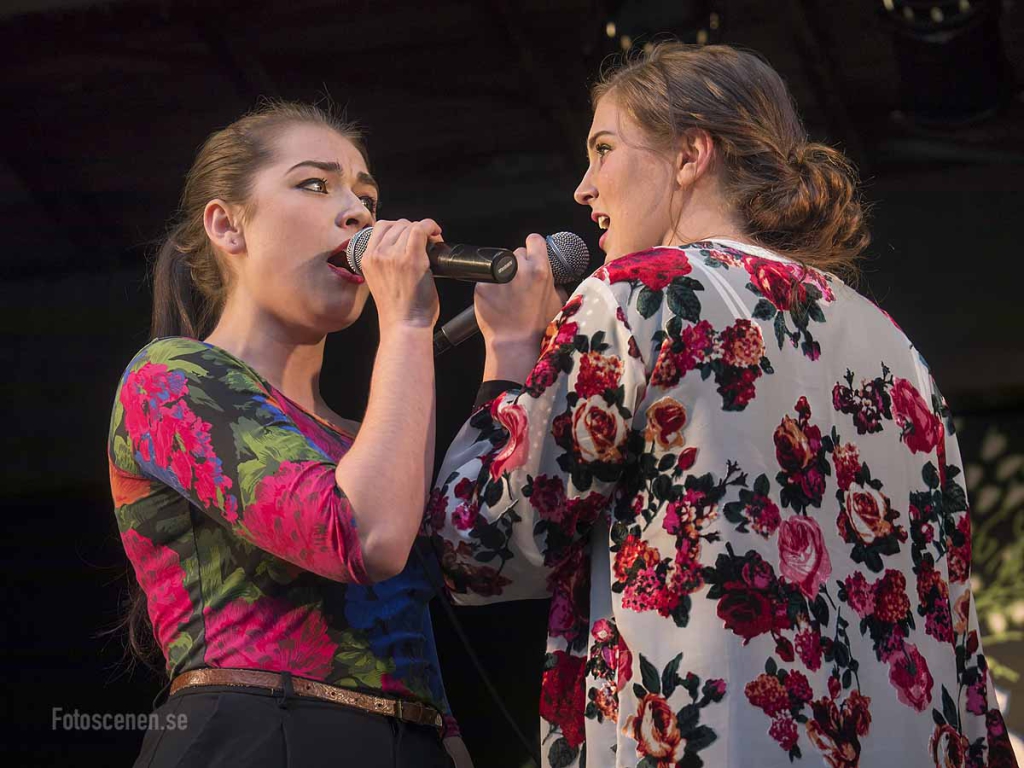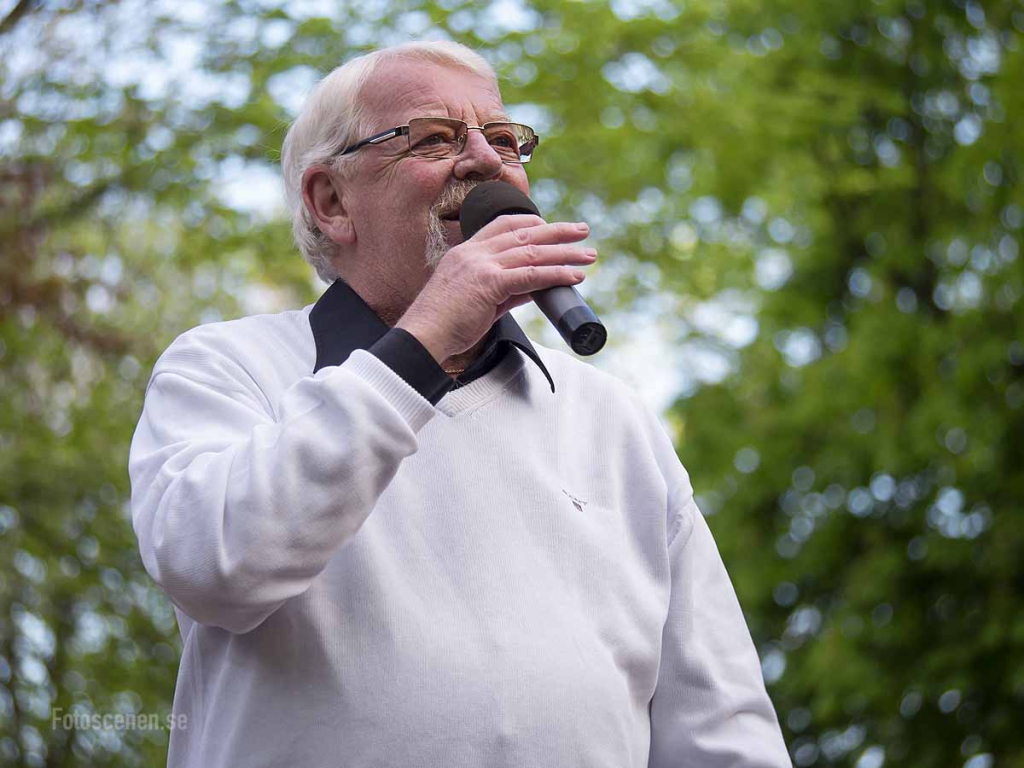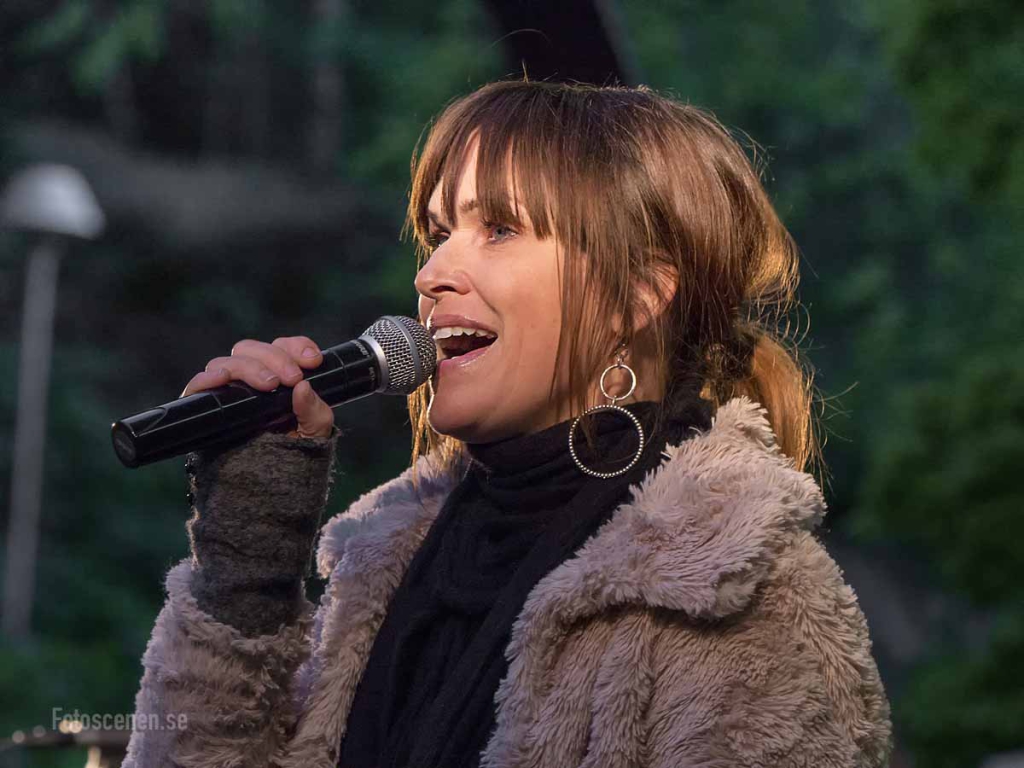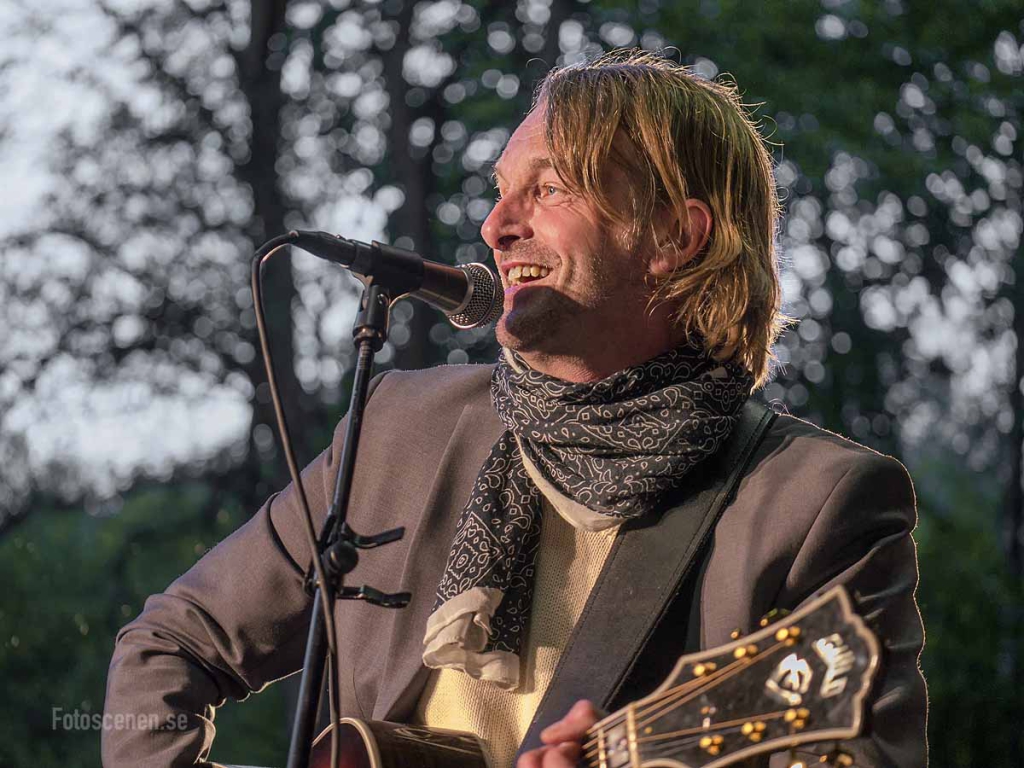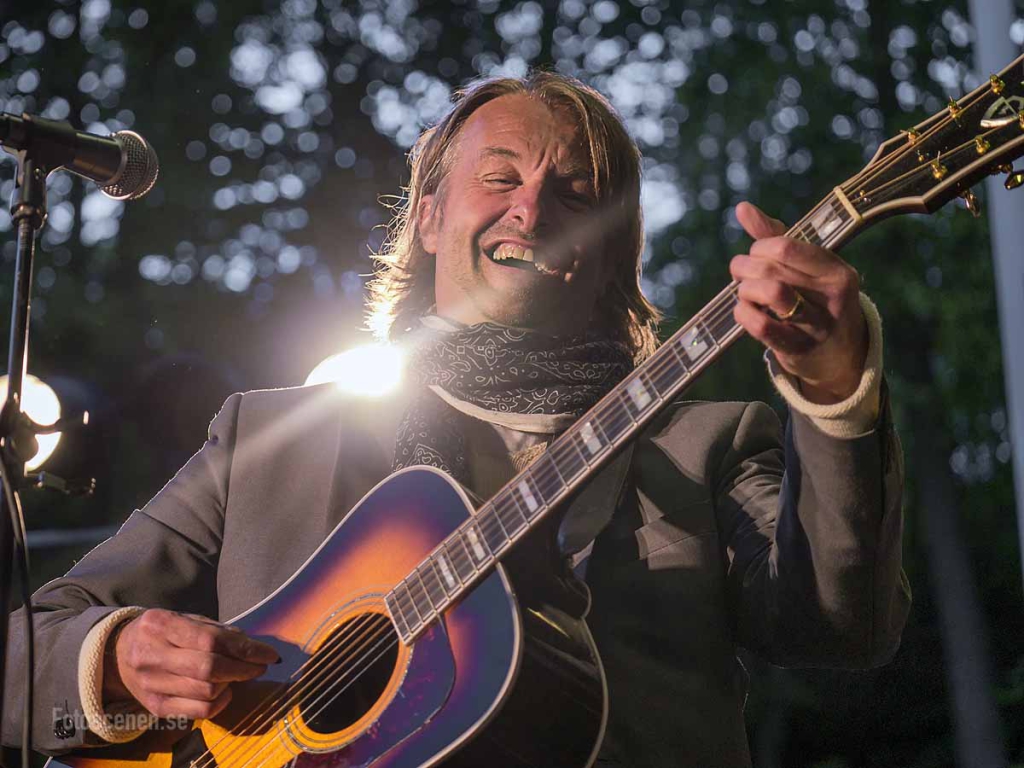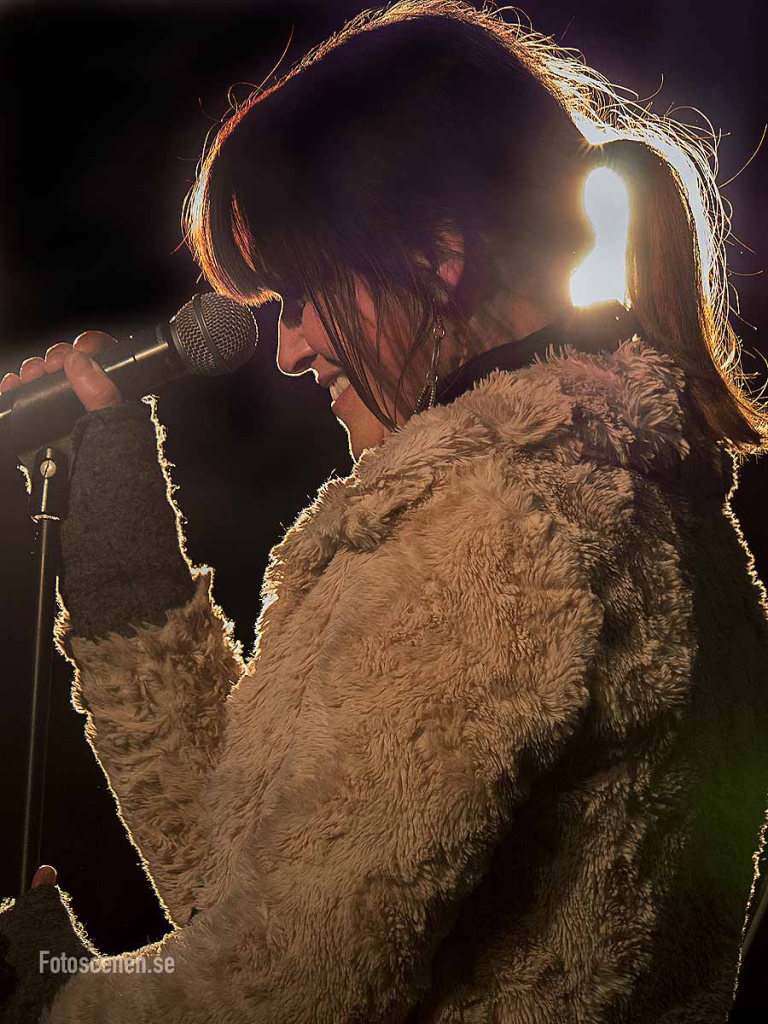 Det är en kylslagen premiärkväll i Flunsåsparken denna majdag. Själv är jag helt slutkörd efter att ha varit uppe sent kvällen innan och sen gått upp alldeles för tidigt. Det var ren vilja som fick mig att komma iväg. Och det var säkert fler som kände som jag, för det var tunt i bänkraderna. Men det som kom belönades med blivande musikalartisten Hanna Boquist och hennes klasskompis Ksenia, som hjälpte till i en duett. Otroligt duktiga, det är bara en tidsfråga innan ni ser dom i Så ska det låta.
Bosse Carlson leder allsången och får oss att skratta, och sen är det dags för Cecilia Vennersten och Mats Westling att ta över. De sjunger finstämda låtar som hade passat fantastiskt en varm sommarkväll, och det är det ju alls inte, så folk kommer plötsligt på att de måste se till hundarna och börjar dra sig hemåt. Själv känner jag också att det rycker lite i fötterna, men jag jagar en bild som gärna vill ha, så jag står kvar.
Sen börjar det ösregna och då händer det som gör att jag älskar Flunsan. De som är kvar bjuds upp att stå under tak på scenen och det som har varit en kall tillställning blir plötsligt intimt och alldeles fantastiskt. Värme och glädje sprids när vi trycker ihop oss och vi får höra Det vackraste som kvällen till ära borde ha tillägnats publiken och döpts om till De tappraste. Det blir lätta steg på vägen hem.
Jag tog några porträtt också, de kommer i nästa post. Hanna har jag fotat två gånger innan, du hittar bilderna här.
It's a cold premier evening at Flunsåsparken. I'm beat after being up late the day before and rising way too early. It's pure willpower that takes me out. And I'm sure I wasn't the only one to feel like that, because it is kind of empty. Those who did come was rewarded with future musical artist Hanna Boquist and her class mate Ksenia in a duet. Incredibly talented girls, it's just a matter of time before you'll see them on tv.
Bosse Carlson leads the sing-a-long and makes us laugh, and then it's time for Cecilia Vennersten and Mats Westling to take over. They are singing some nice tunes that would be perfect for a warm summer evening, but it's not, and people suddenly realize that they better go home and check on their dogs. I feel the urge too, but I'm still chasing a picture that i want, so I stay.
Then it starts to rain heavily and the thing that makes me love Flunsan happens. Those who have stayed are invited up on stage and what has been rather cold, suddenly is intimate and quite amazing. Warmth and joy quickly spreads when we push together and we get to hear Det vackraste (The most beautiful) which should have been renamed De Tappraste (The most brave) in tribute to the audience. There's a new spring in my steps on the way home.
I also took a few portraits, those will be up in the next post. I have shot Hanna twice before, those pictures can be found here.