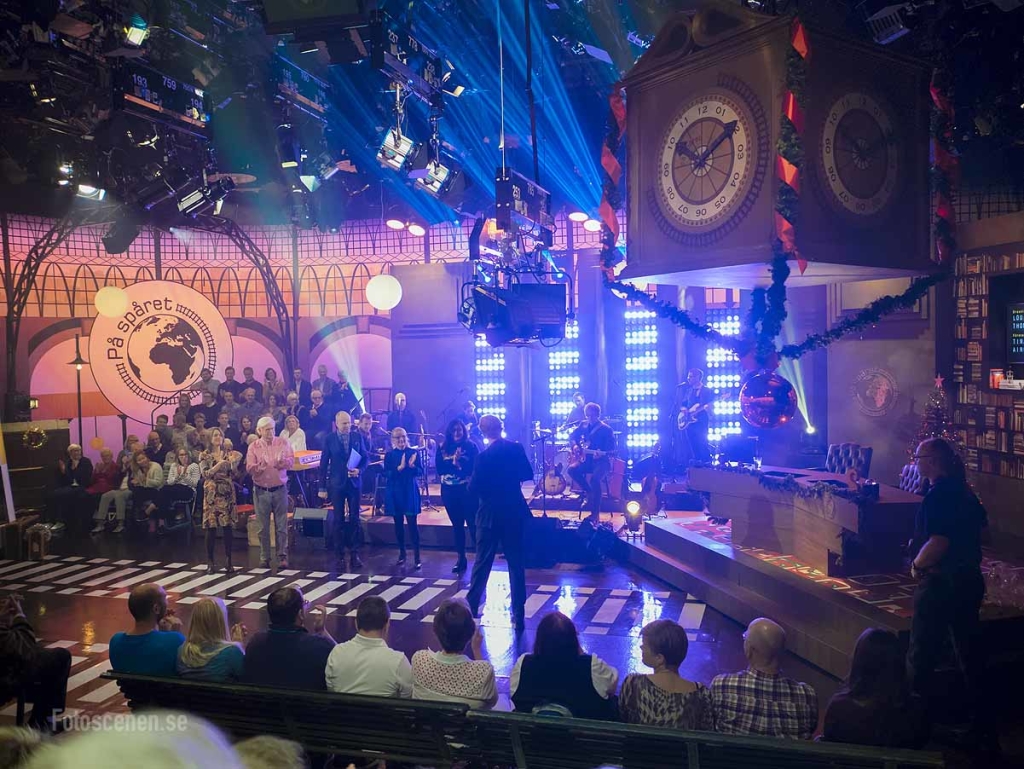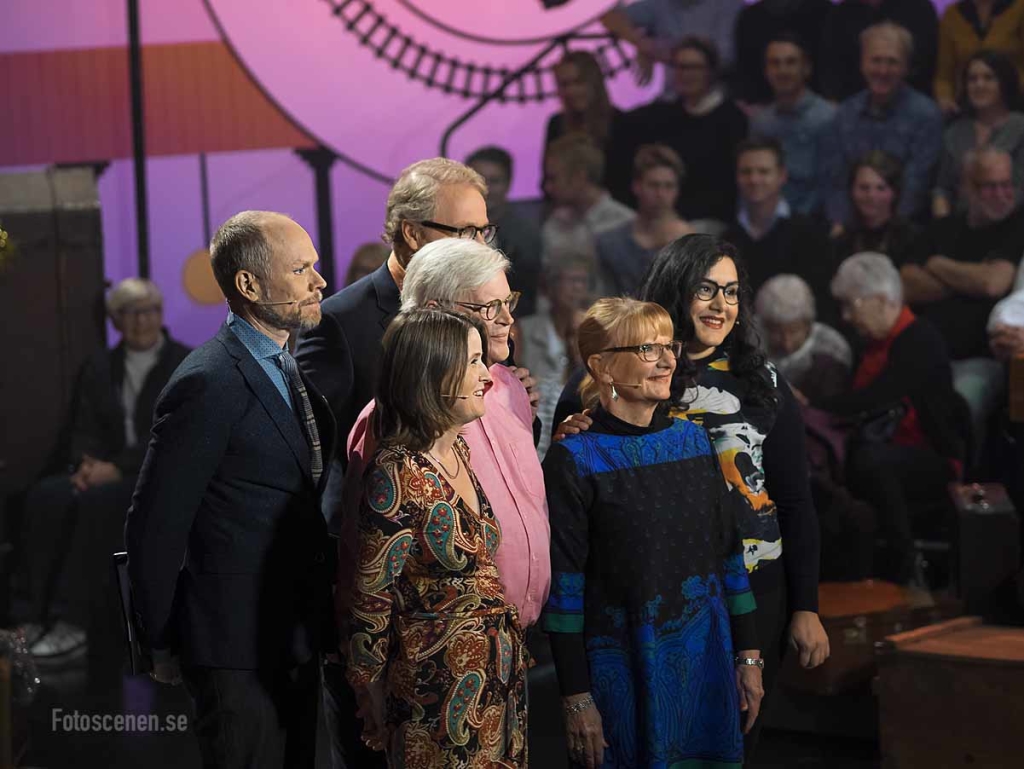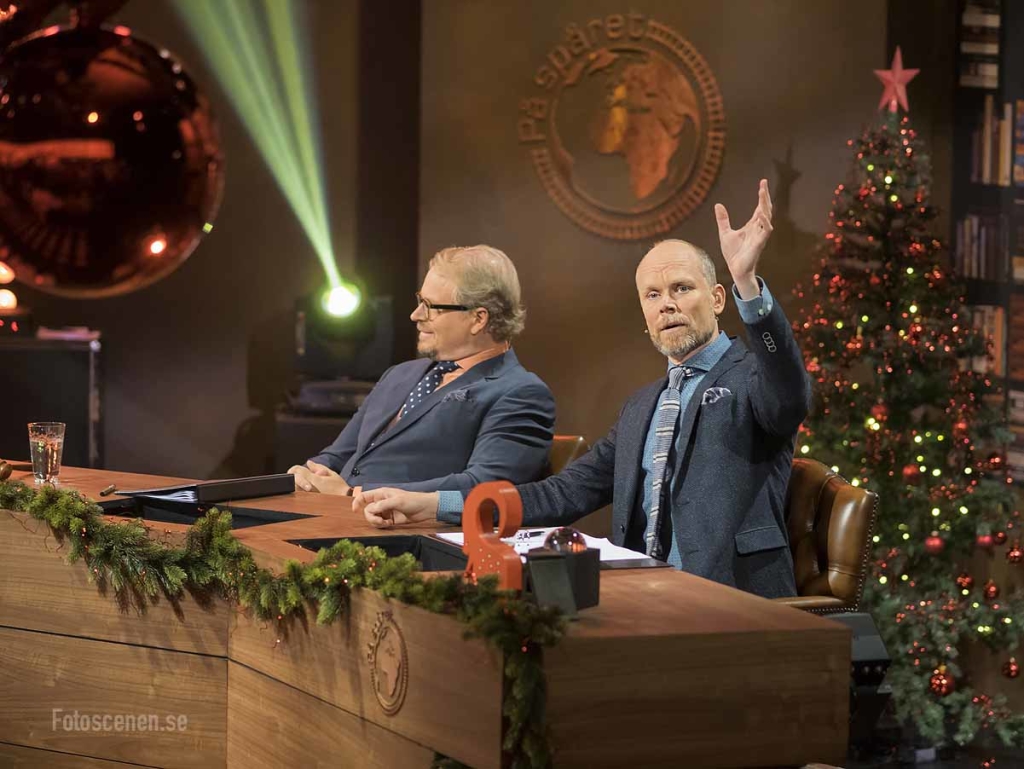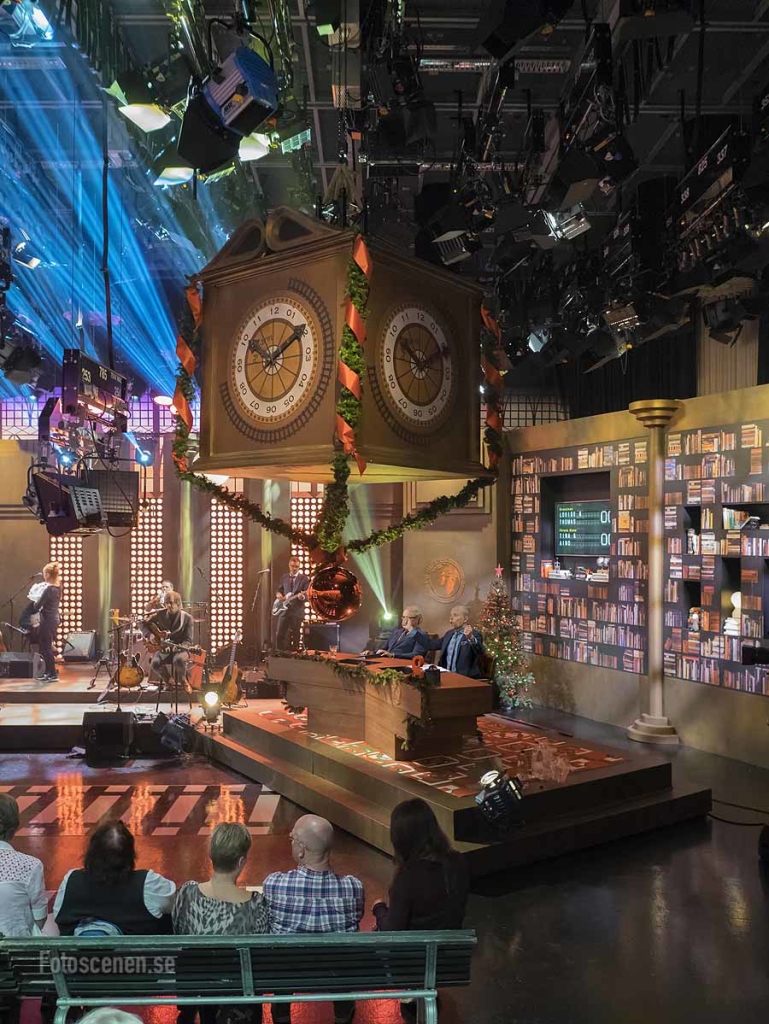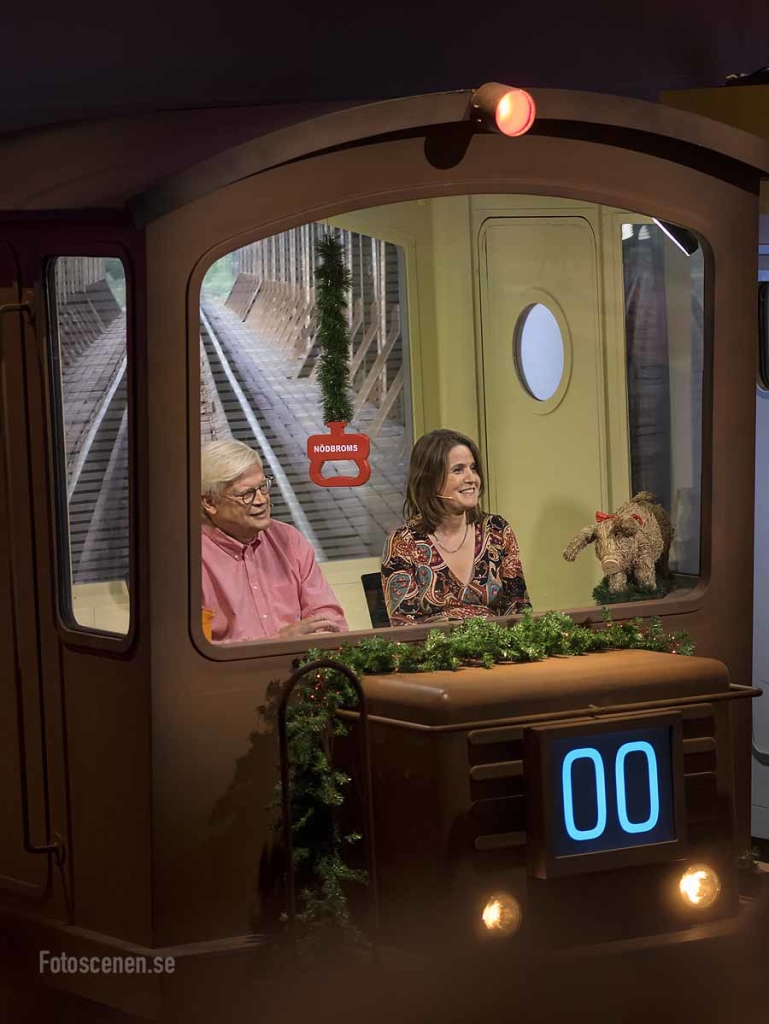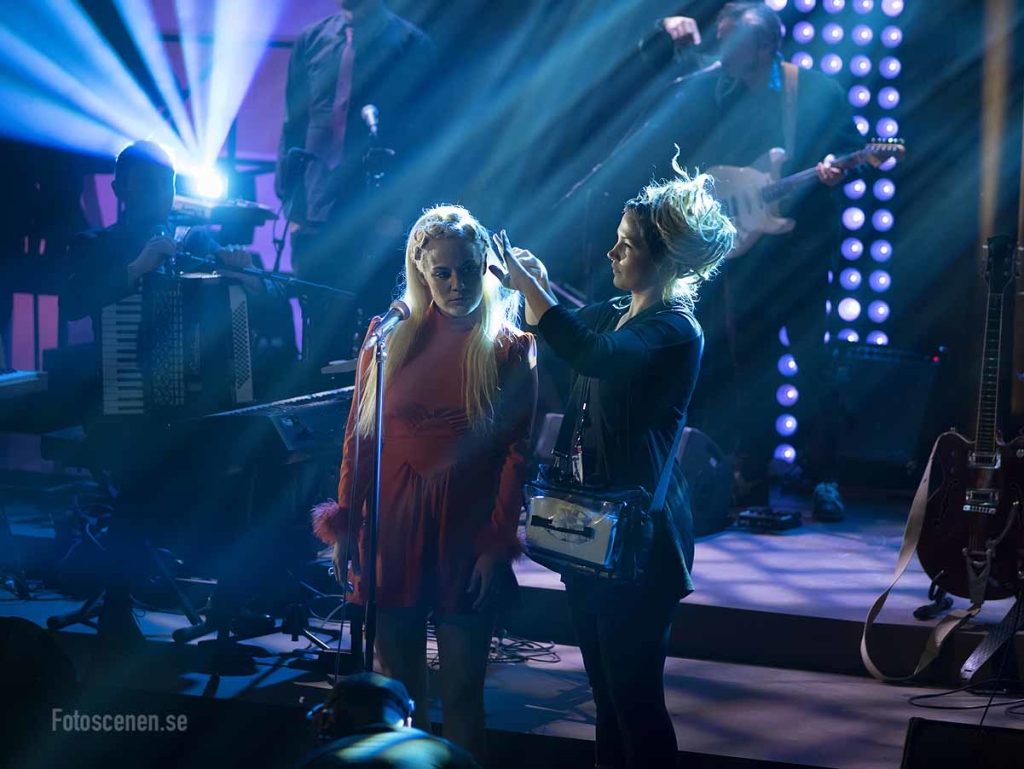 Augustifamiljen hade en tävling på sin Facebooksida, jag vann två biljetter till inspelningen av På spåret och igår var det dags. Jag var alltså inte där för att fota, men jag tog med den lilla, lilla fotoväskan med GM1:an och tre små ljusstarka objektiv. Det är lätt att tro att det finns gott om ljus i en tv-studio, men så är det alltså inte. Det finns mycket ljus där de filmar för den kamera som filmar just då, i övrigt är det ganska mörkt. Och när de filmar får man så klart inte fota, utan bilderna har jag tagit i pauser och innan det började.
De tävlande var radioprogramledarna Louise Epstein och Thomas Nordegren som också tävlade förra året och författaren och dramatikern Aino Trosell och radioprogramledaren Tina Mehrafzoon. Uppträdde gjorde Maja Francis.
På spåret är ett av få program som jag kan tänka mig att kolla på medan det sänds och som jag aldrig missar, så det var väldigt kul. Första resan klurade jag ut innan de tävlande och även Vem där?, andra resan kunde jag mer hålla med om att de tävlande var på rätt spår, medan sista resan blev total urspårning från mitt håll, men jag hade ju heller inte pluggat på.
Första bilden på högkant är ett montage av två bilder.
Augustifamiljen had a Facebook competition, and I won two tickets for the recording of the show På spåret. So I wasn't there to take pictures but I rarely leave the house without a camera, so I brought my tiny, tiny photo bag with the small GM1 and three good lenses. You might think that there is adequate lightning in a tv studio, but that is not the case. There is enough light where and when they start recording, but obviously you may not take photos then. These pictures were taken before it started and in intermissions.
The teams were radio hosts Louise Epstein and Thomas Nordegren from last year and author Aino Trosell and another radio personality Tina Mehrafzoon. The singer is Maja Francis.
På spåret is now in it's 28th season and it is one of the few shows I may see when it's aired and I never miss an episode, so it was a lot of fun. The first journey I figured out before the contestants and also Who's there?, the second journey I could easily agree that they were right, but the last one I didn't get at all, but hen again I hadn't really prepared, had I?
The first image in portrait mode is a montage of two pictures.