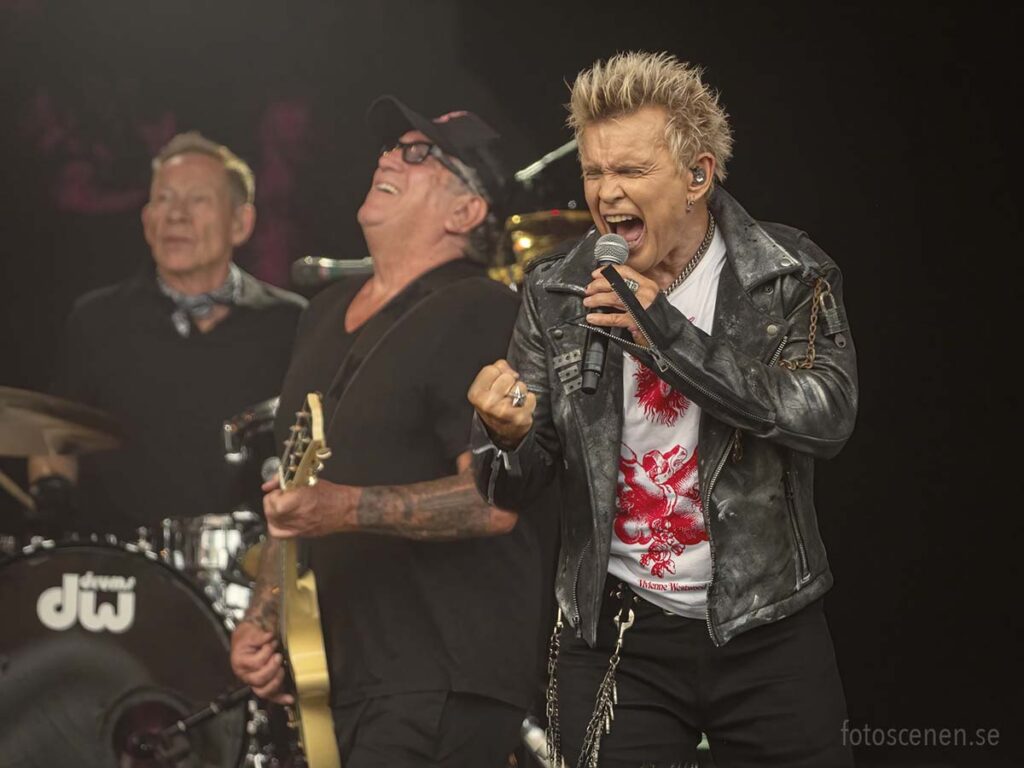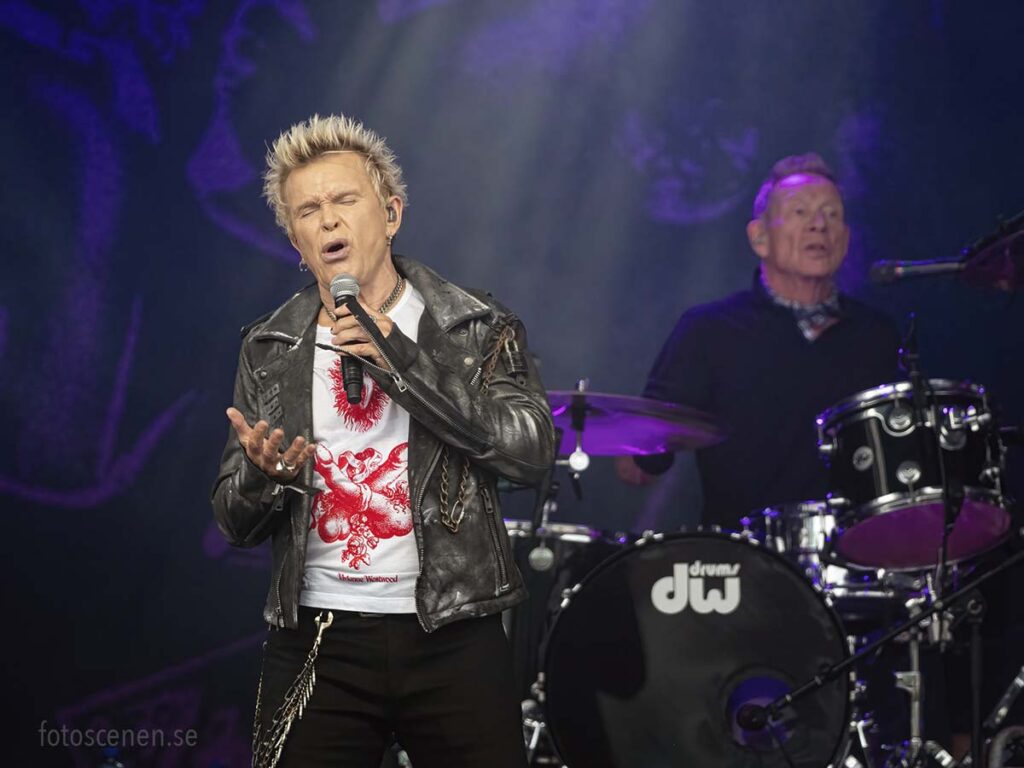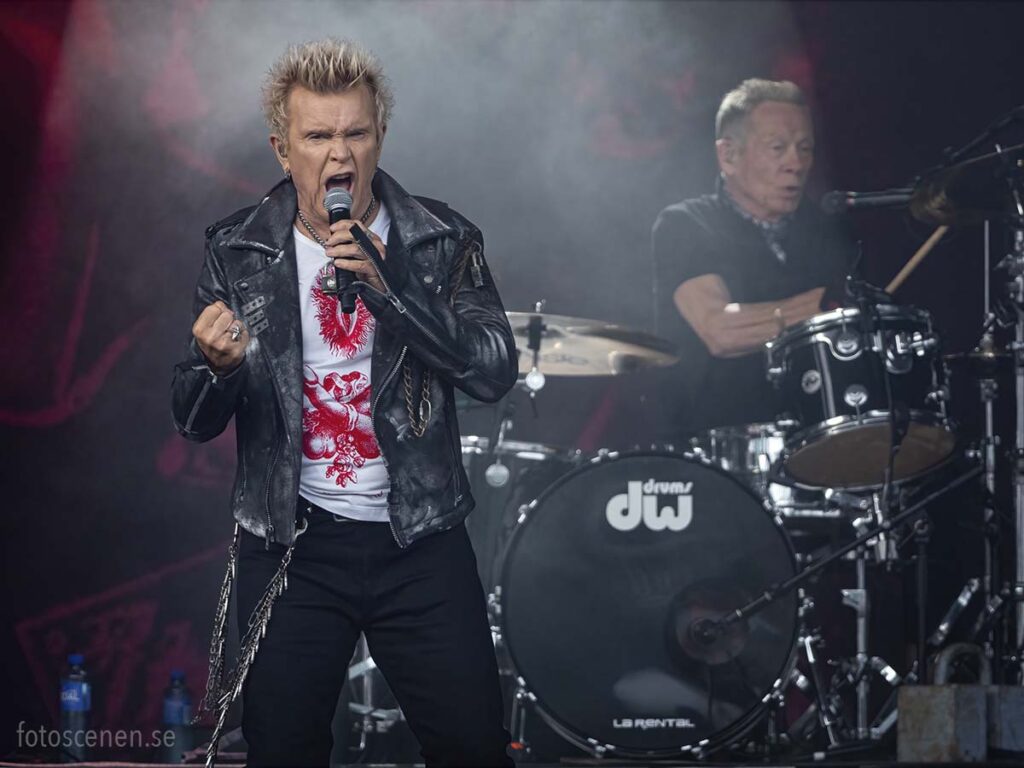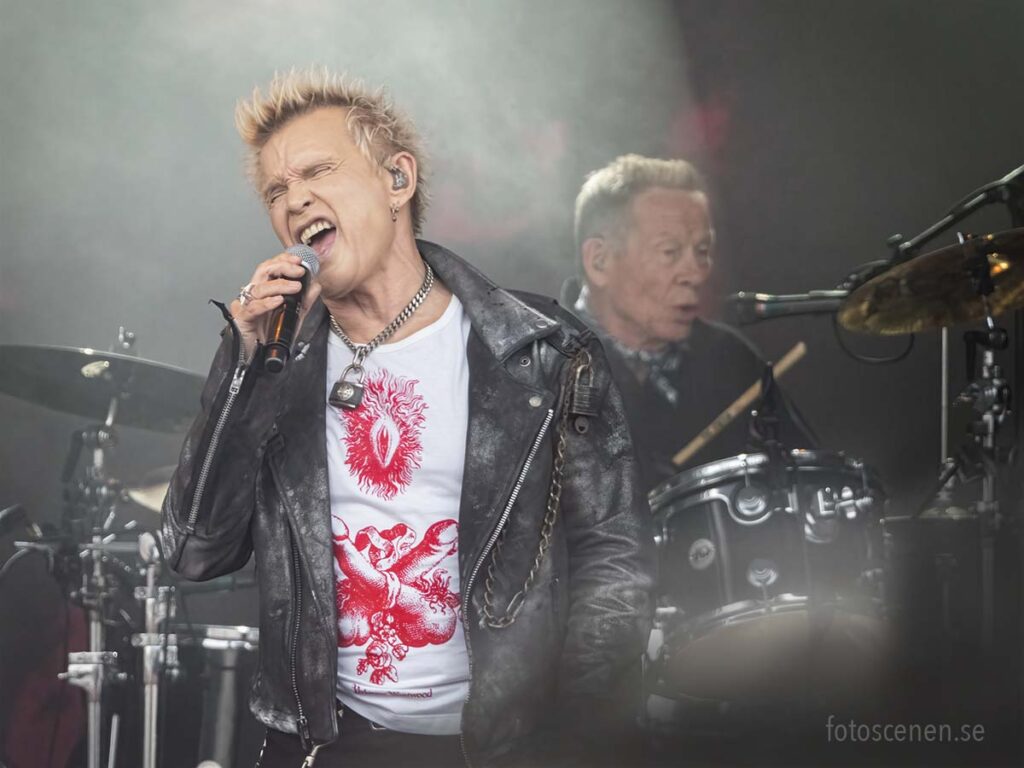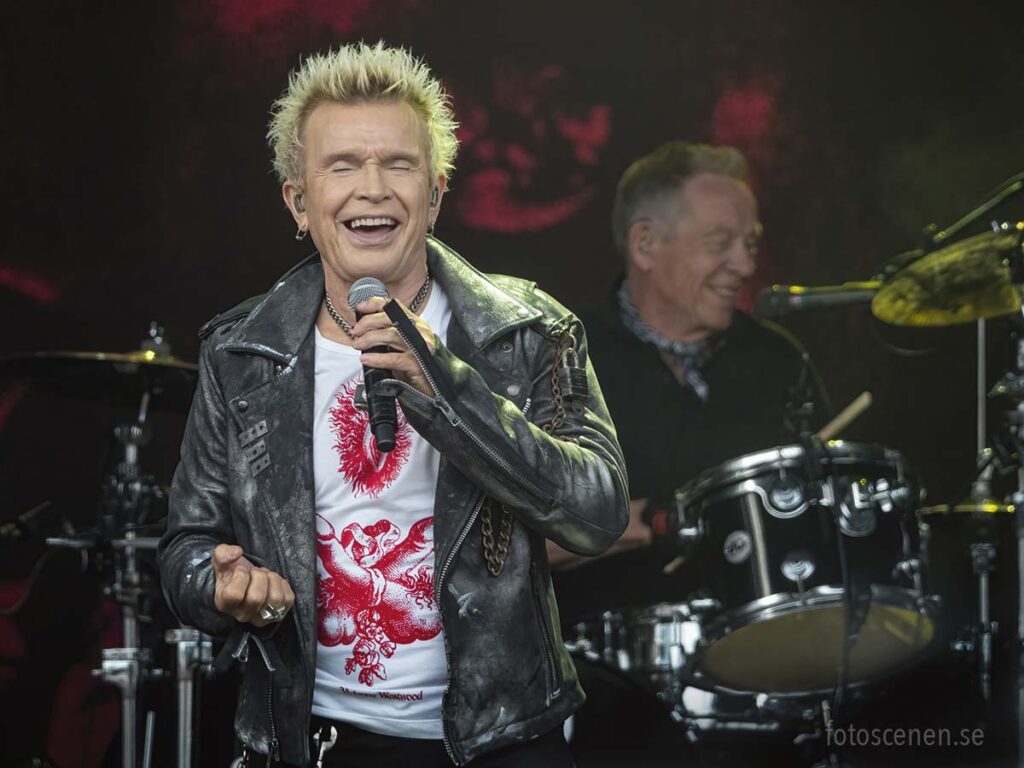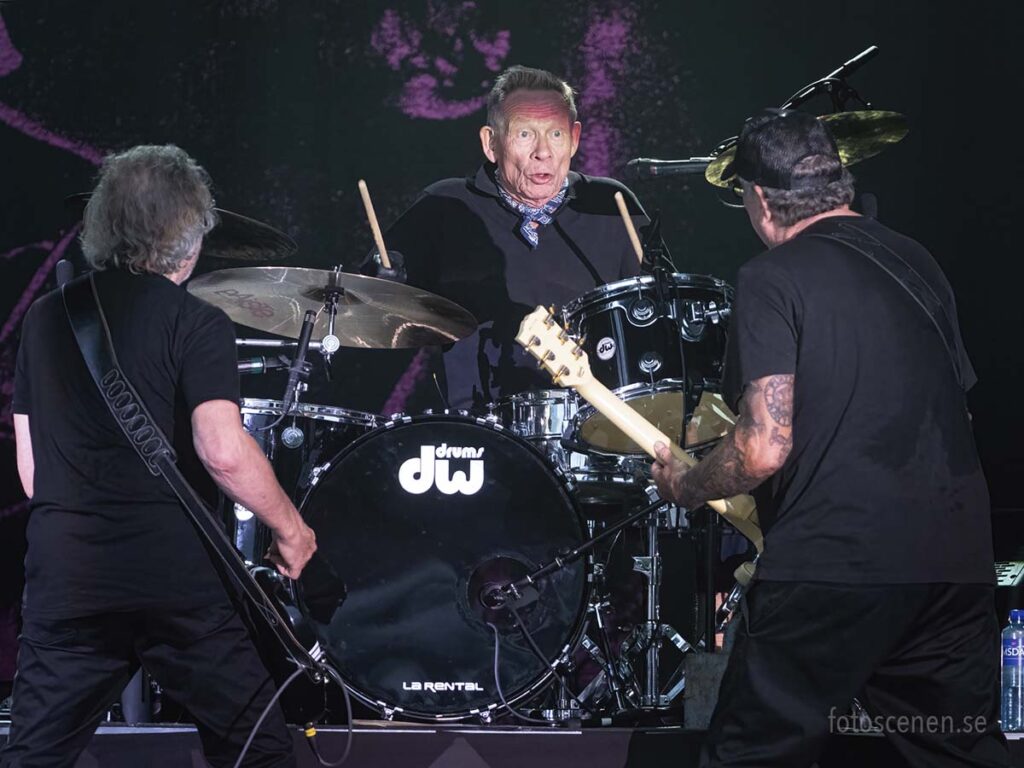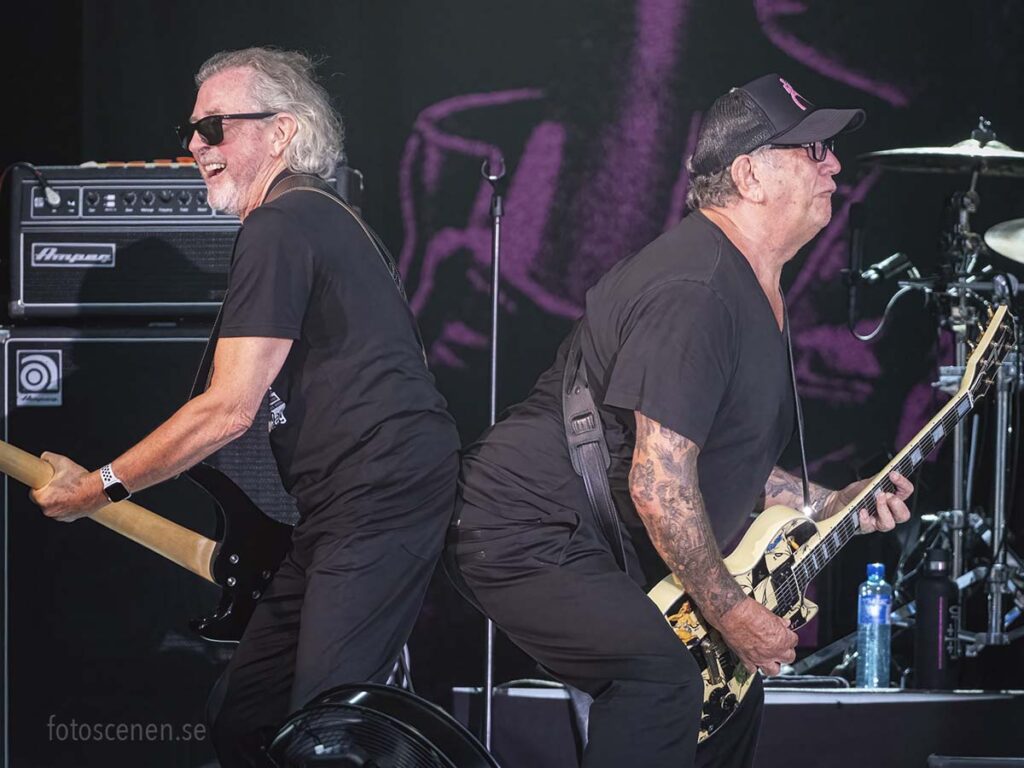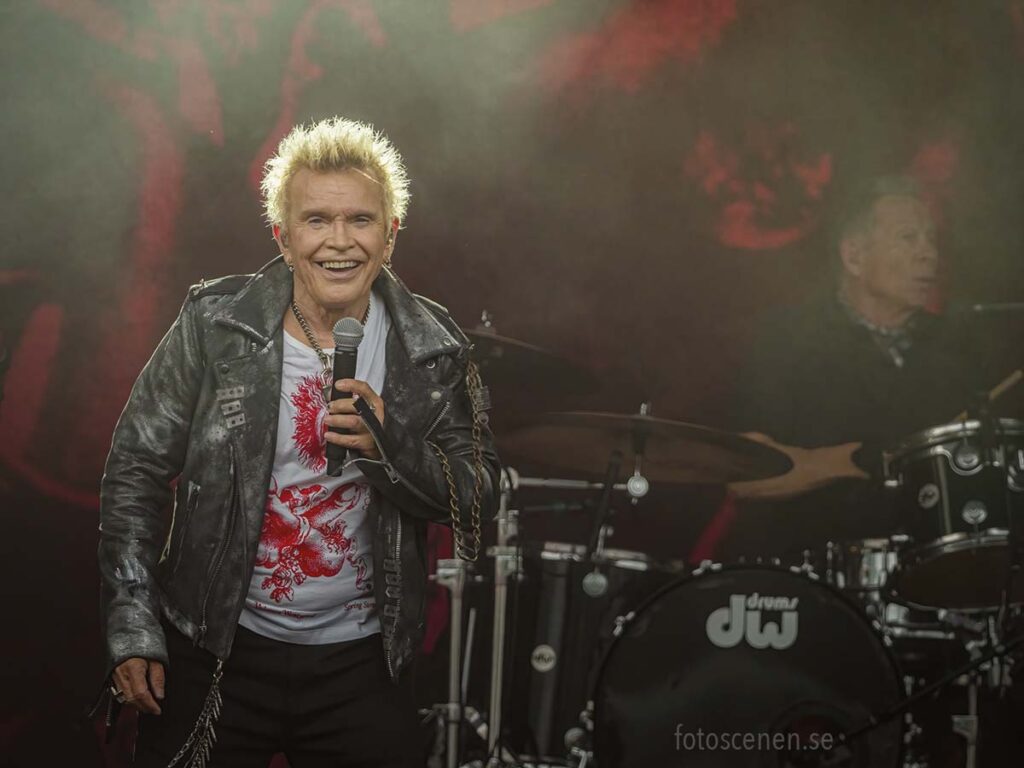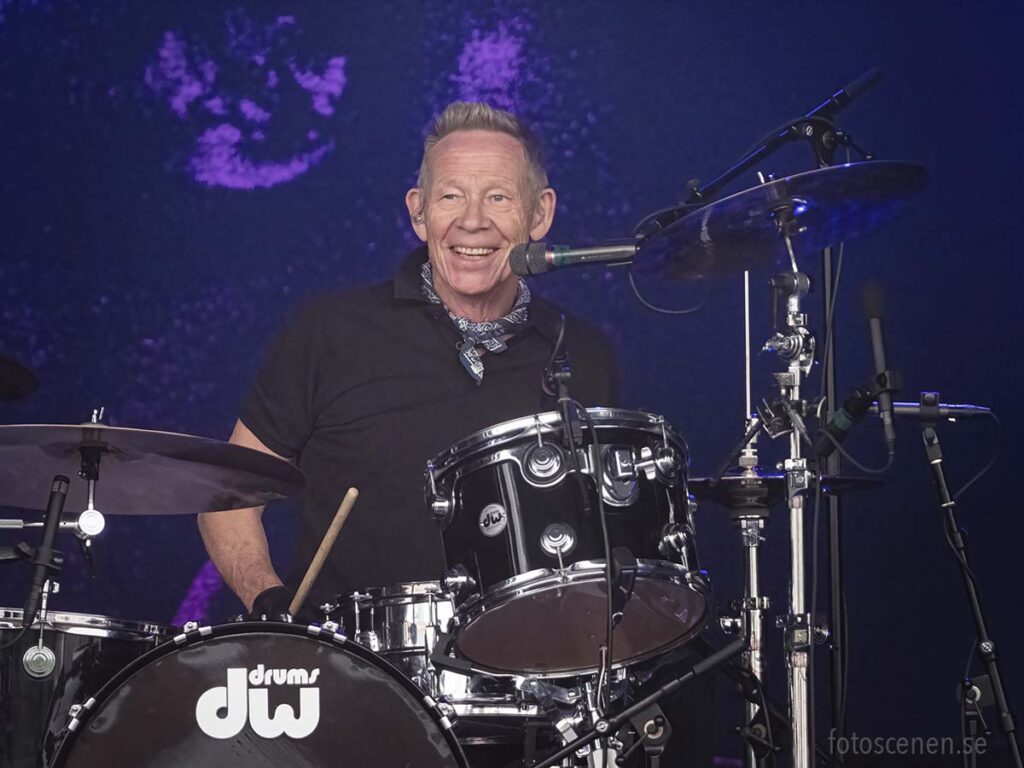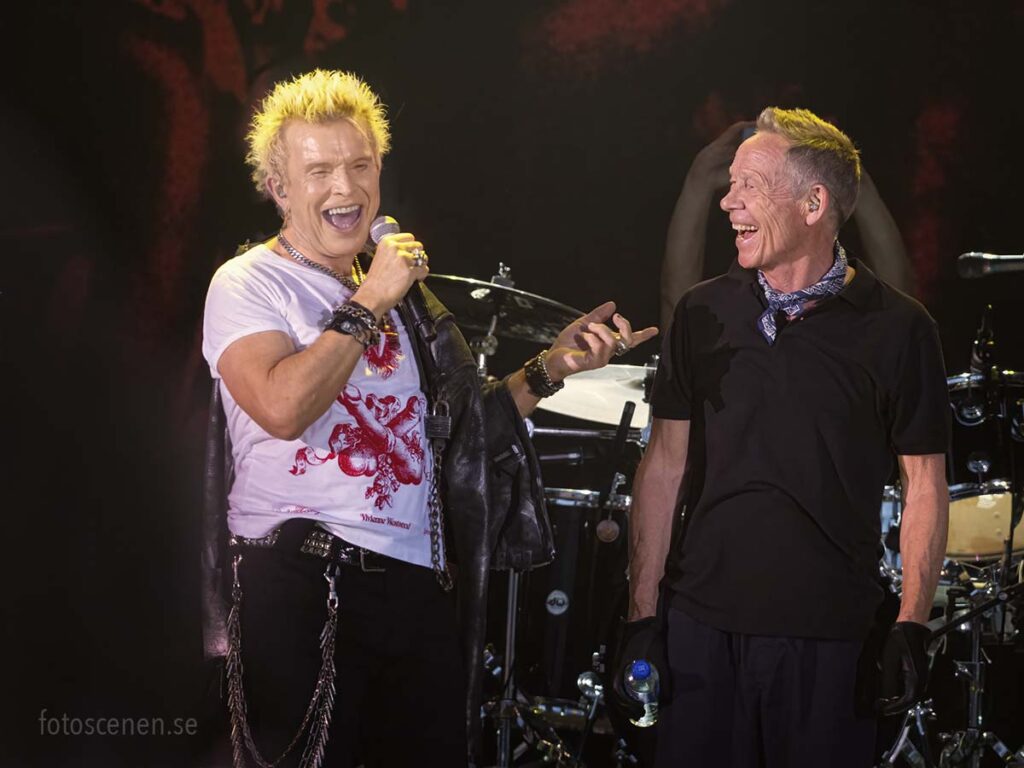 Billy Idol har jag sett fram emot att få fota, definitivt en favorit för mig på 80-talet, och som jag minns det hade en räcka av fräcka musikvideos.
Generation Sex är en ordvits som indikerar att just de låtarna jag gillade då, inte skulle komma att spelas då materialet består av låtar från Billys band Generation X och Sex Pistols.
På scenen står Tony James, som var Billys bandkamrat och senare startade plojbandet Sigue Sigue Sputnik, samt Steve Jones och Paul Cook från Sex Pistols.
Det är ändå bra ös på de här 70-åringarna, som spelar för en publik som vet att det räknas som ett träningspass när man reser sig från soffan. Det manglas på med Dancing with myself, God save the Queen och My way.
På sistone har jag ägnat mina tv-kvällar till att titta på Top of the pops från 70-talet på Youtube. Det är som att dra en lott, ibland blir det Chirpy Chirpy Cheep Cheep med Middle of the road och ibland blir det Elton John, Rod Stewart eller The Cure!
Och flera gånger har det blivit Generation X, och det må så vara att låtarna är usla, men Idol är fantastisk. En enorm lyskraft som går rakt igenom rutan. Om han hade den kraften 100% av tiden då, så har den i varje fall i korta explosioner nu. Gott så.