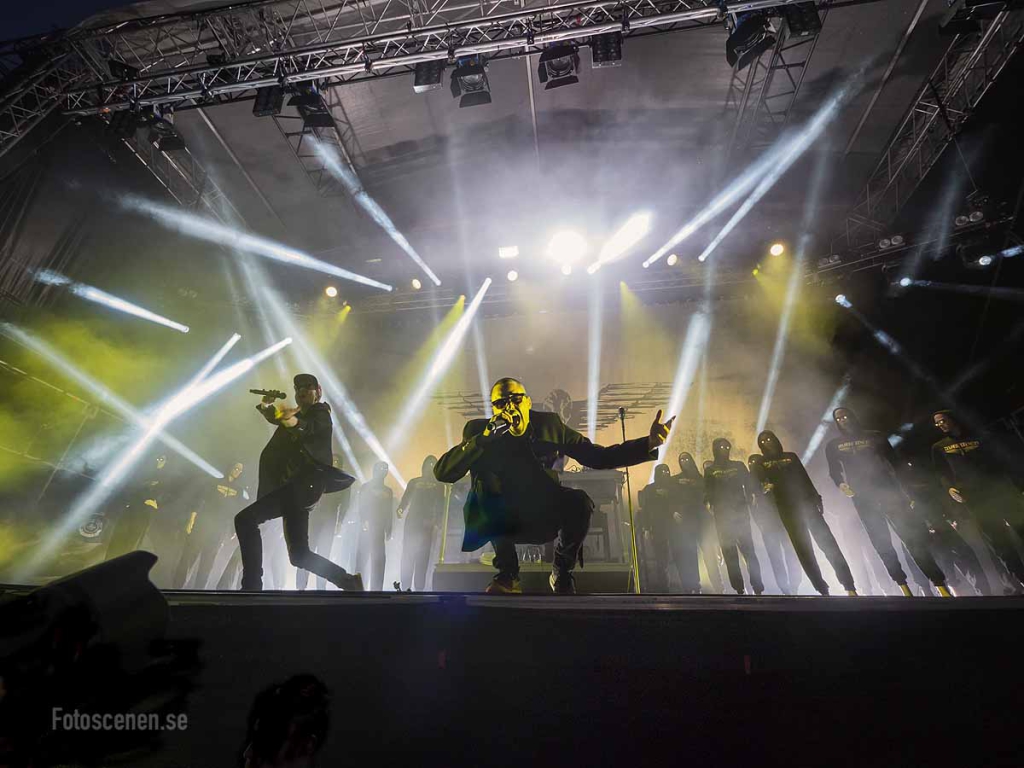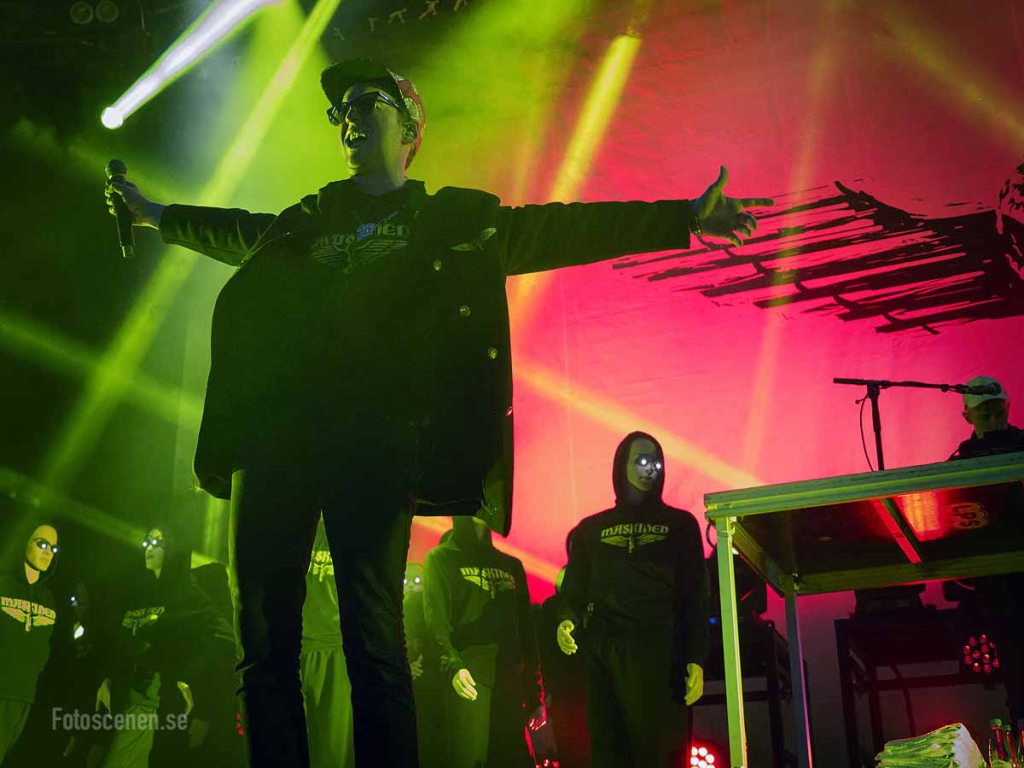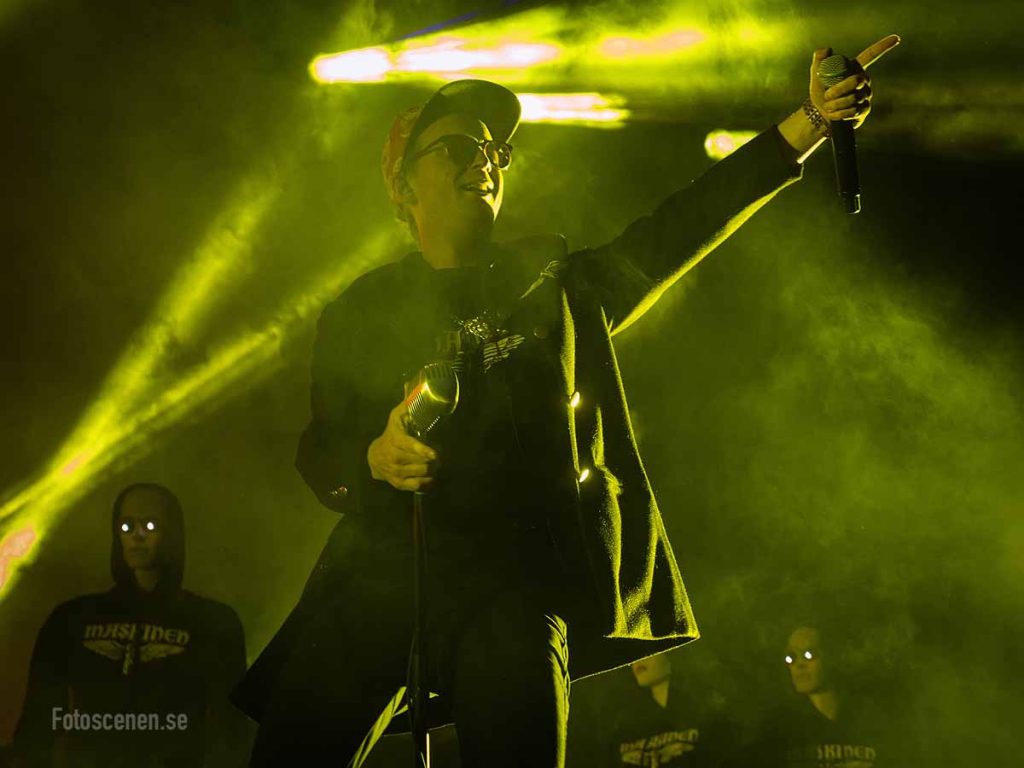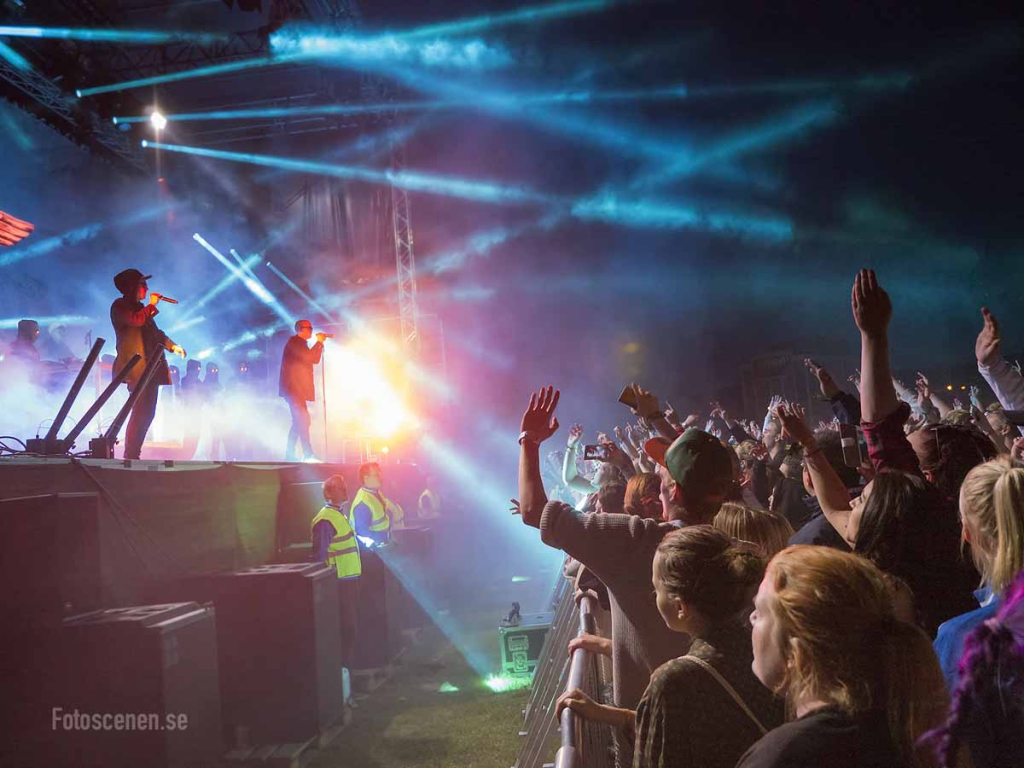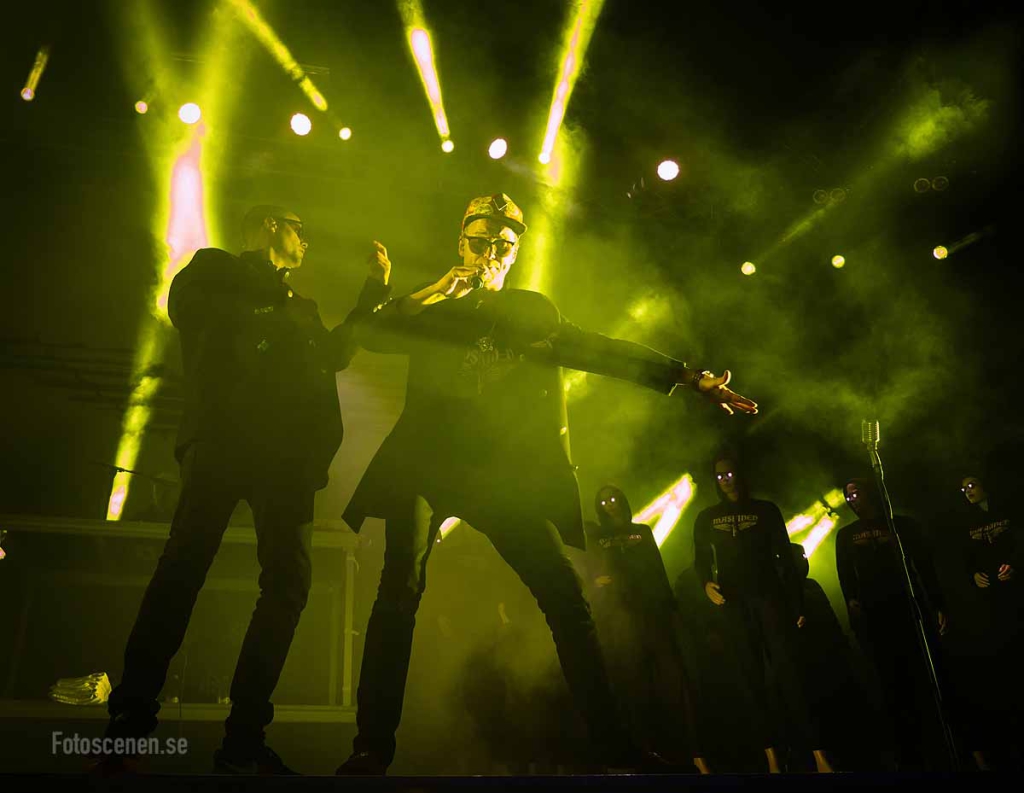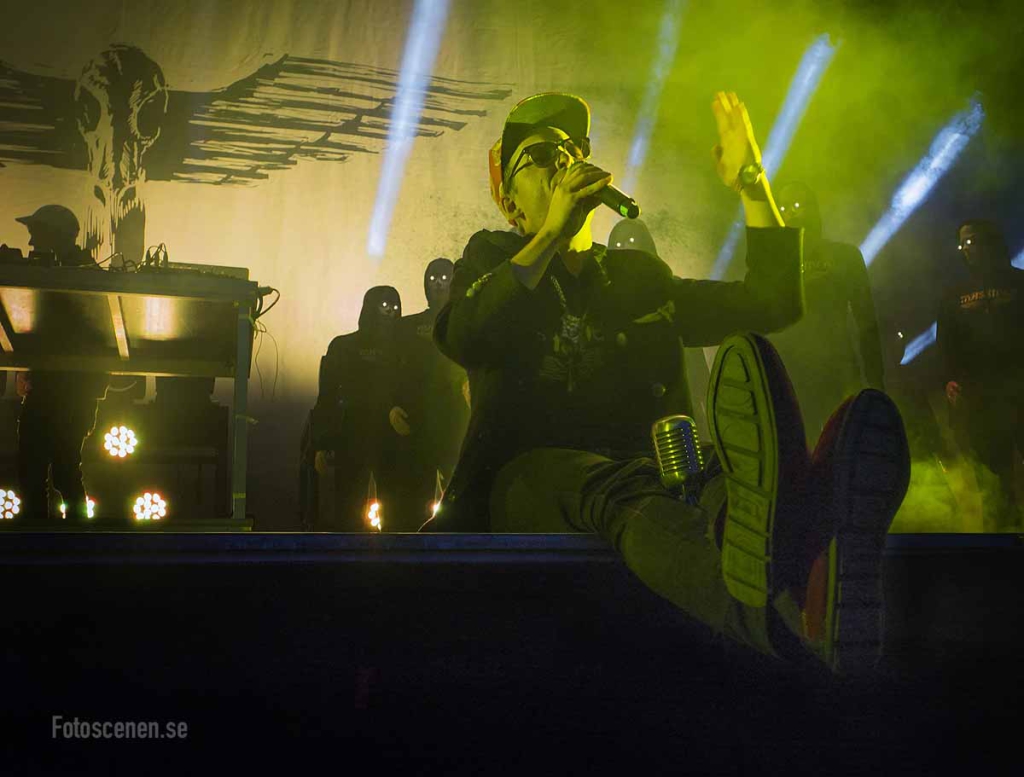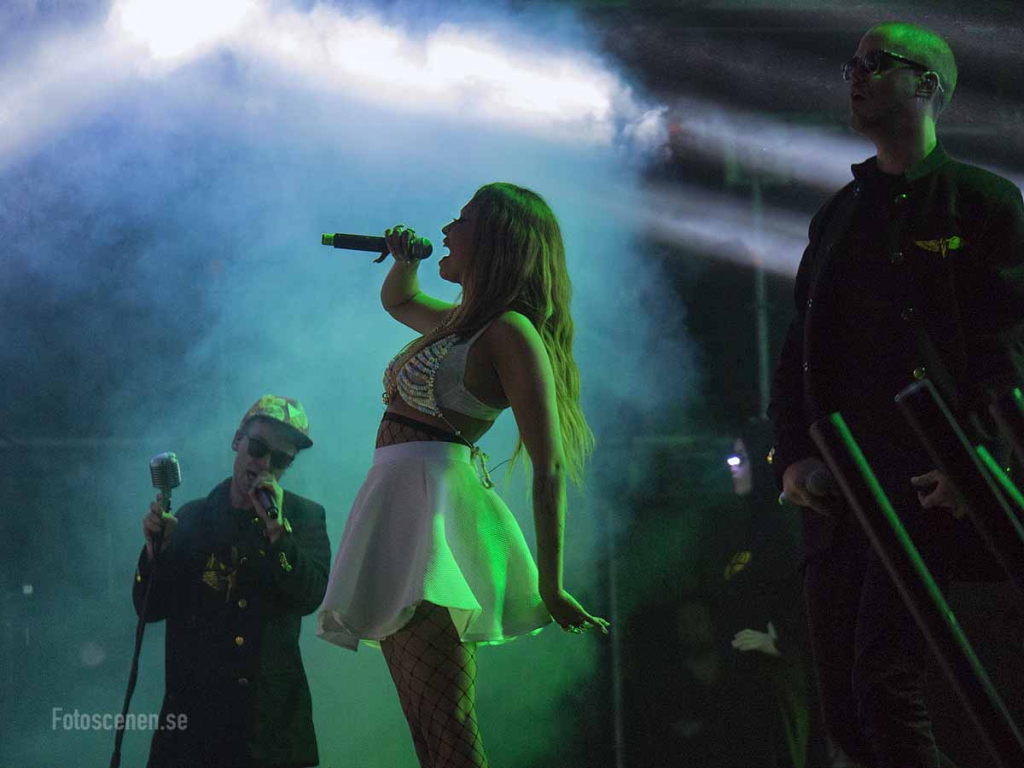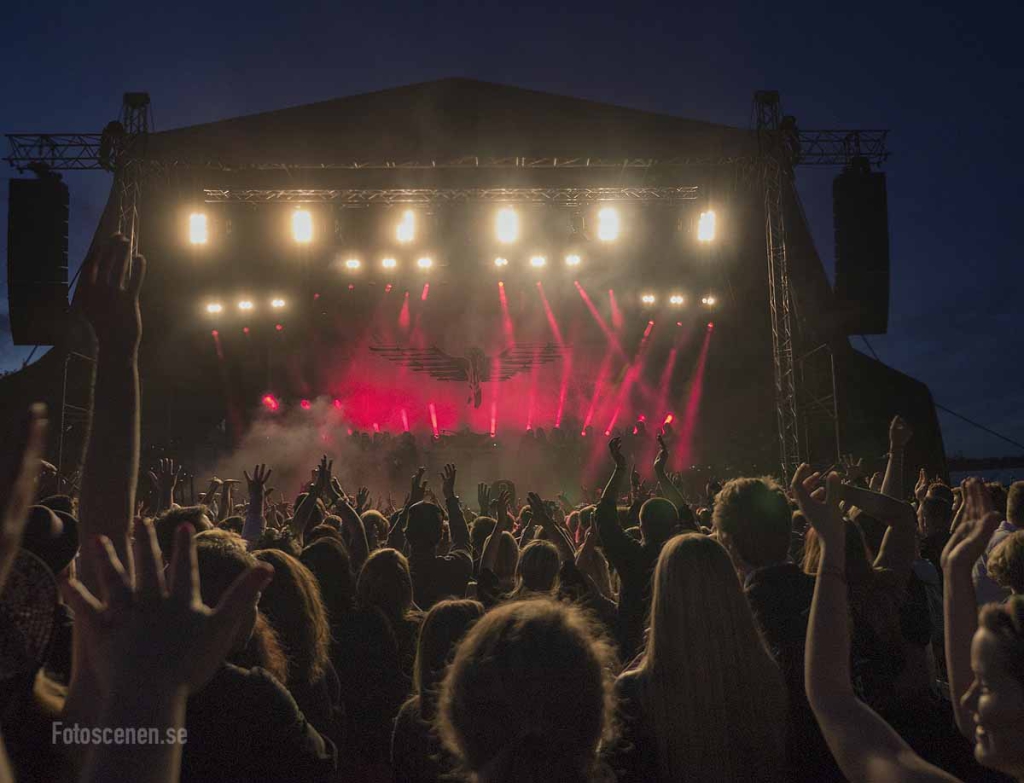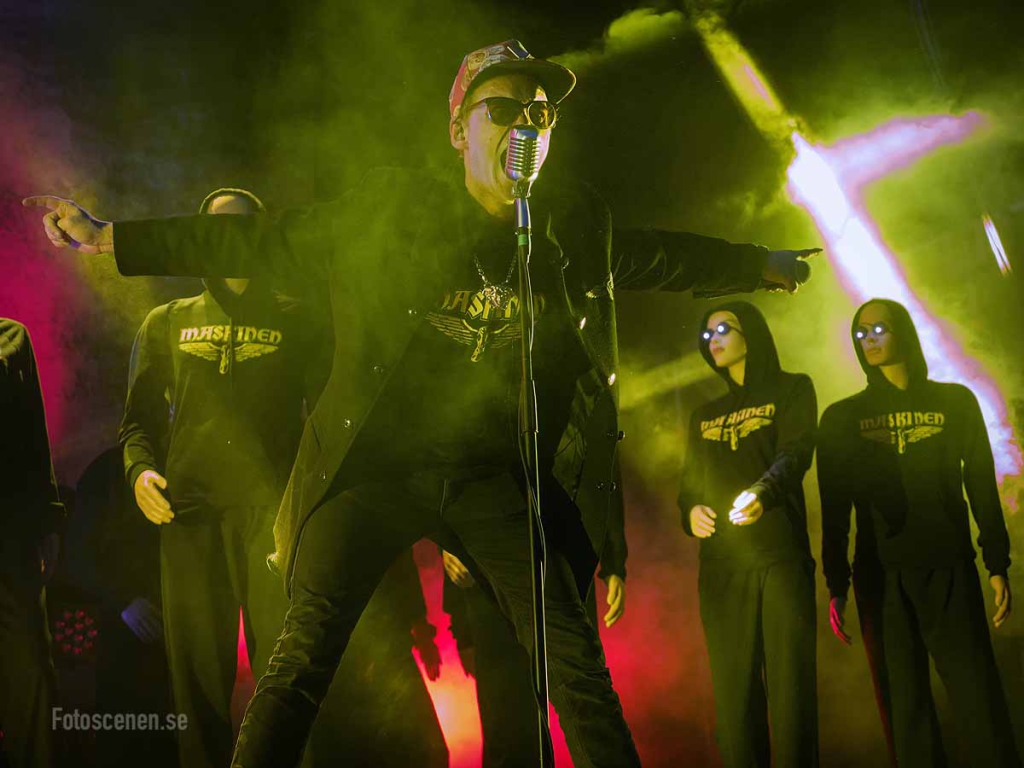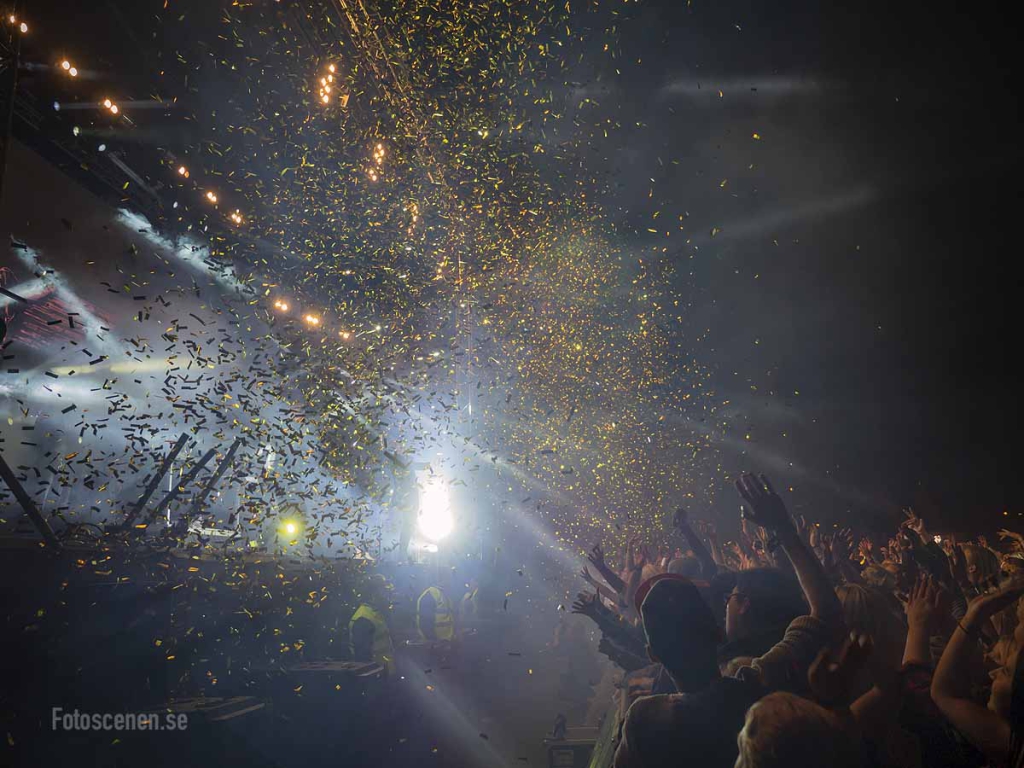 Maskinen har jag fotat en gång tidigare, även då hade jag svårt att bemästra ljuset. Bara några dagar efter den konserten skulle jag få ett "heureka moment" och förstå sambandet mellan ljusstarka objektiv och ljusa bilder tagna i mörker. Det är en materialsport detta många gånger.
Då tyckte jag det var enormt häftigt med det gensvaret som publiken gav den här i mina öron rätt töntiga musiken. Stora fötter, stora skor, som de skaldat. Jaha, liksom. Men kidsen gillar fortfarande det här och gräsmattan kommer rejält i gungning under deras  set.
I've shot Maskinen once before, I had trouble with light then as well. Just a few days after that concert, I was going to have a "eureka moment" and realize the connection between fast lenses and exposing right when shooting in the dark. It is all about the gear sometimes.
Then I thought it was awesome the way the audience responded to this in my ears rather lame music. Big feet, big shoes as they sing, ahem, ok… But the kids like it and make the field wobble.