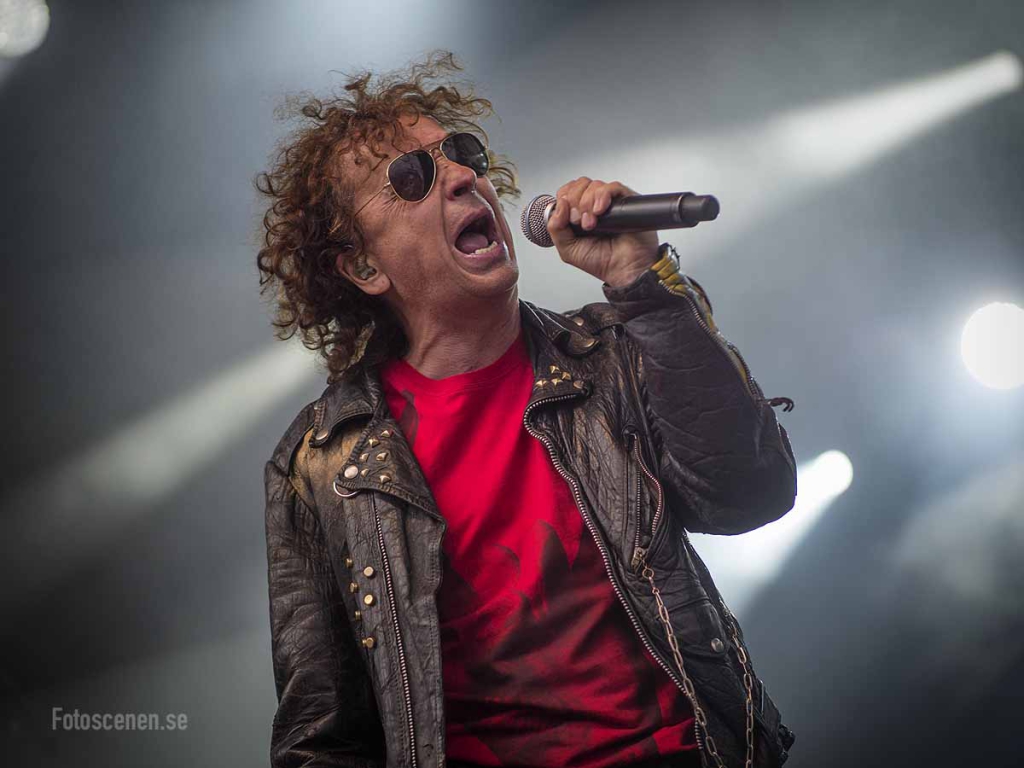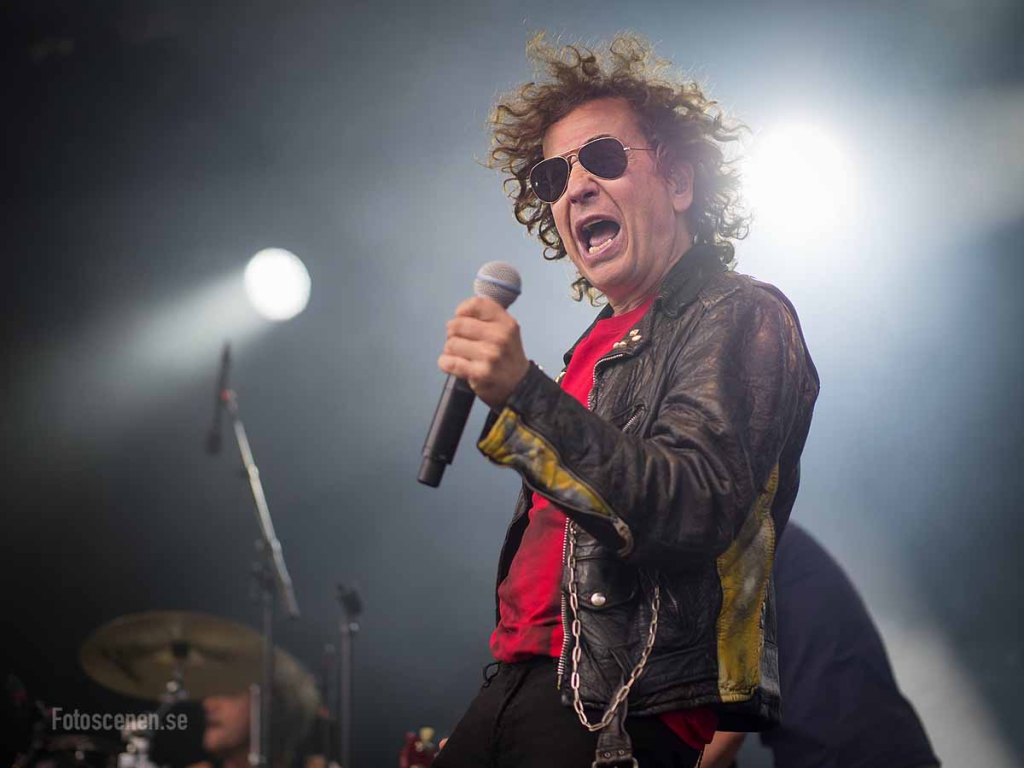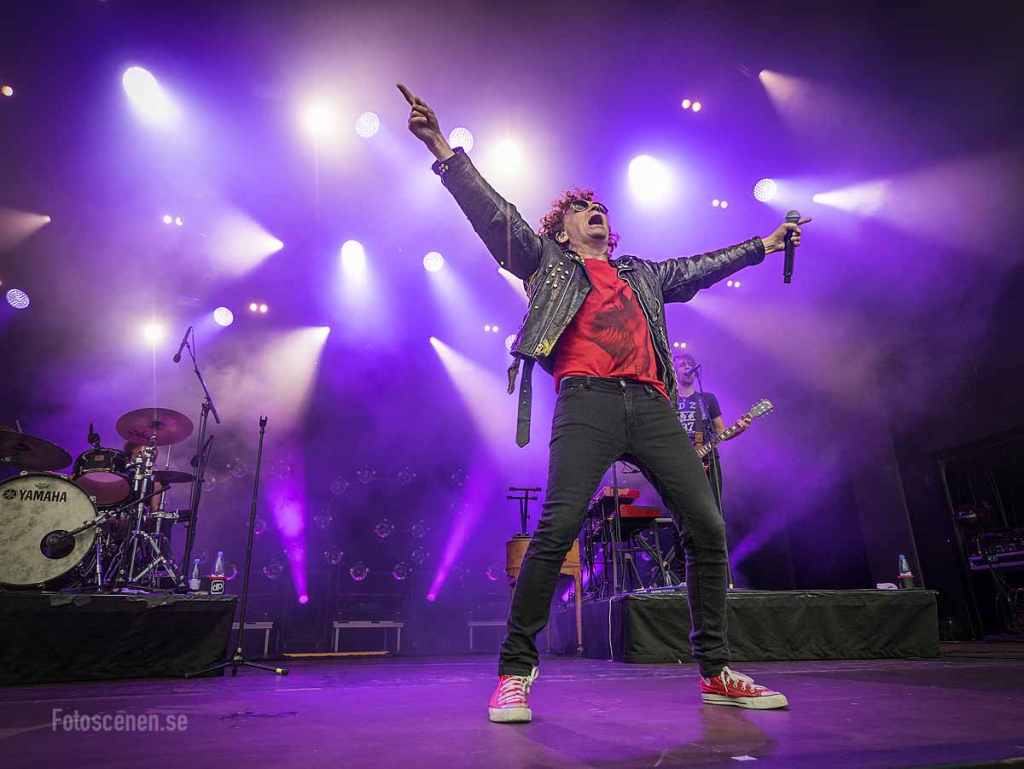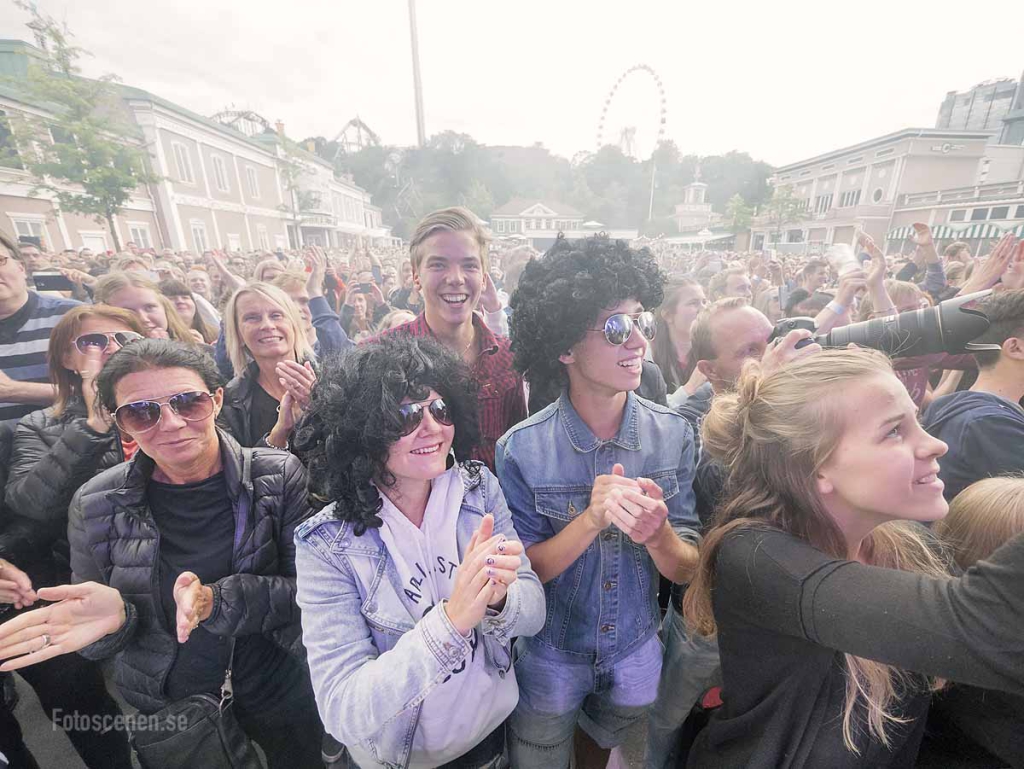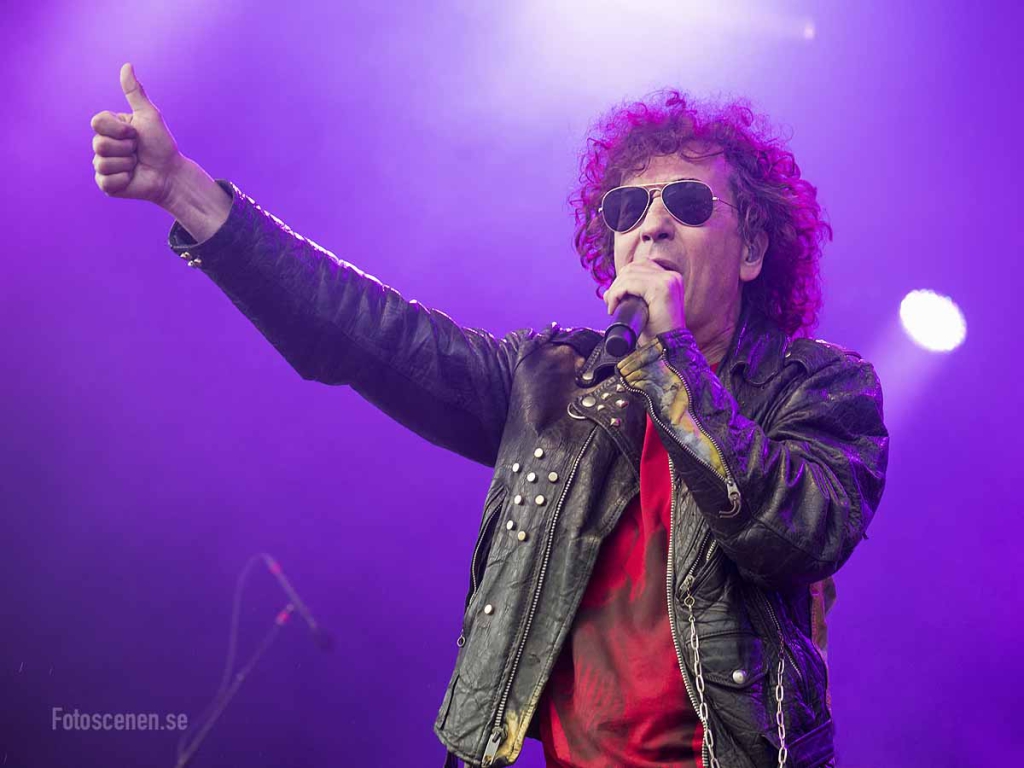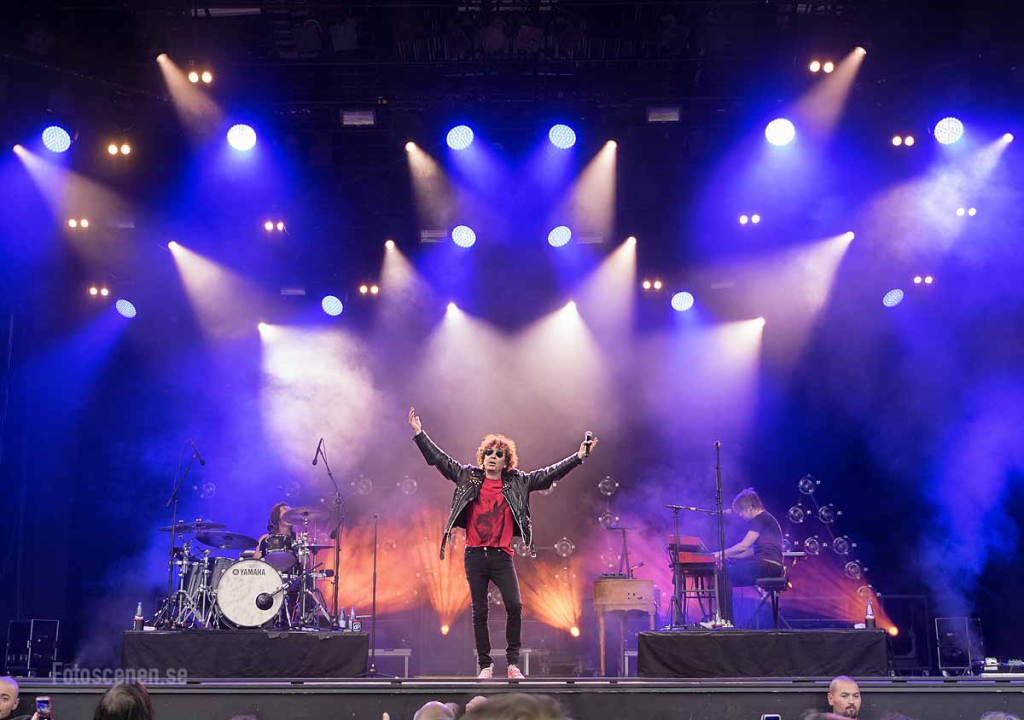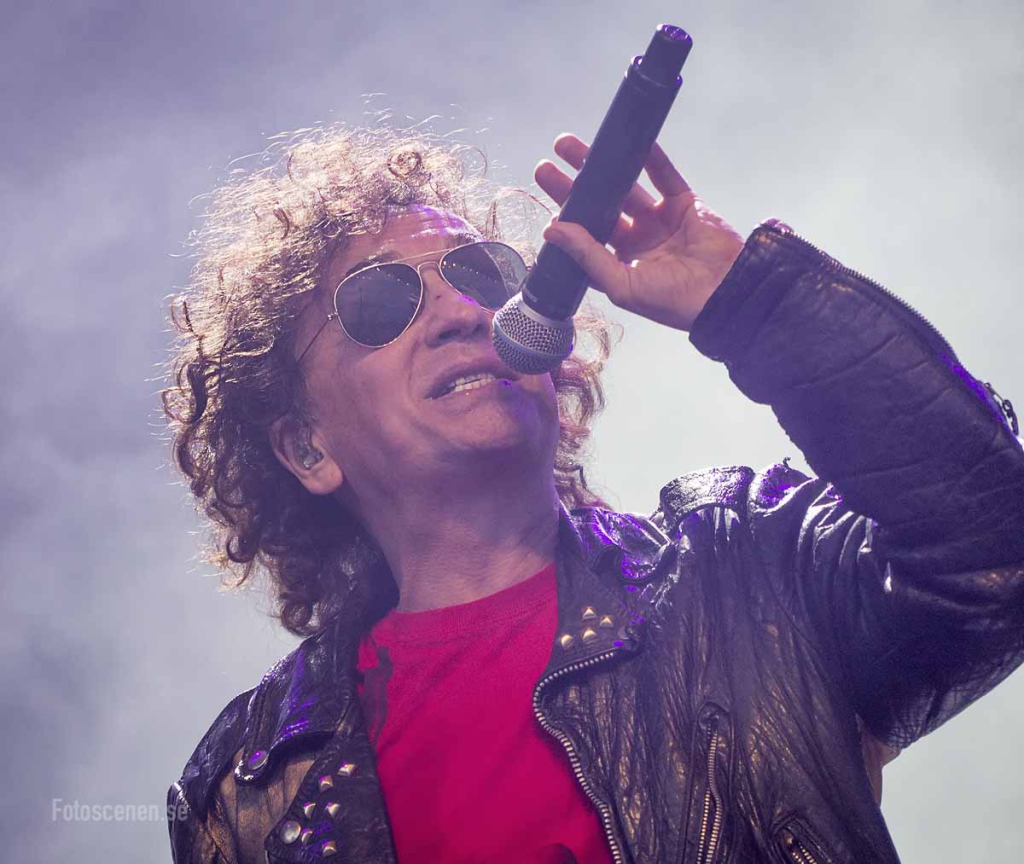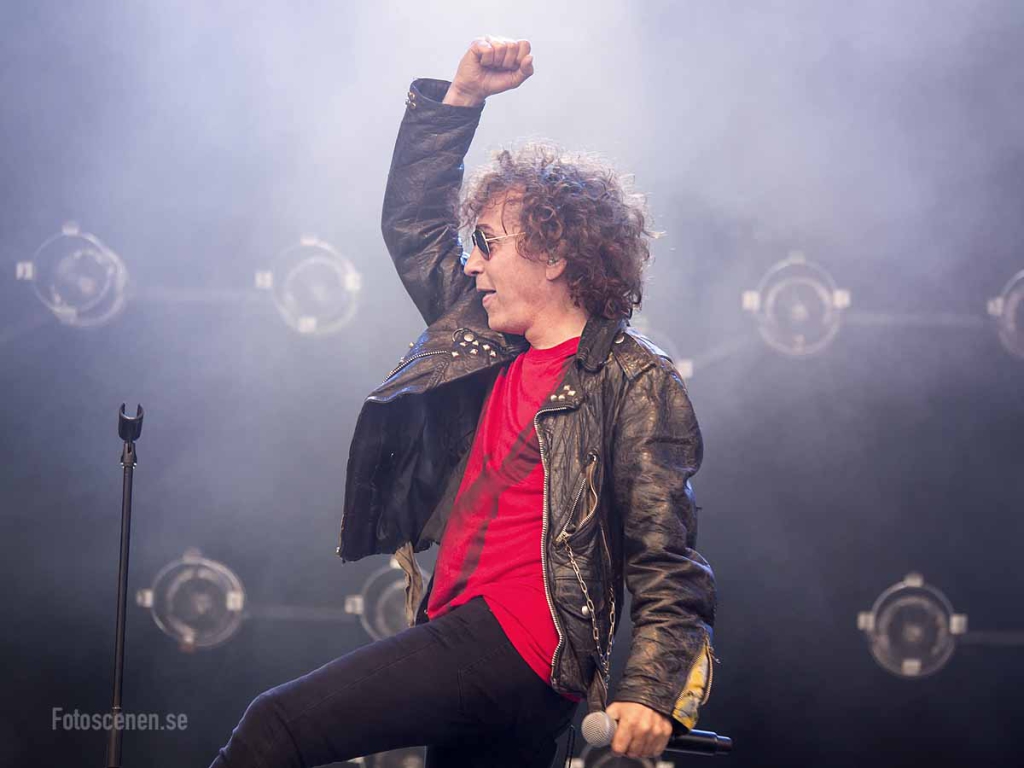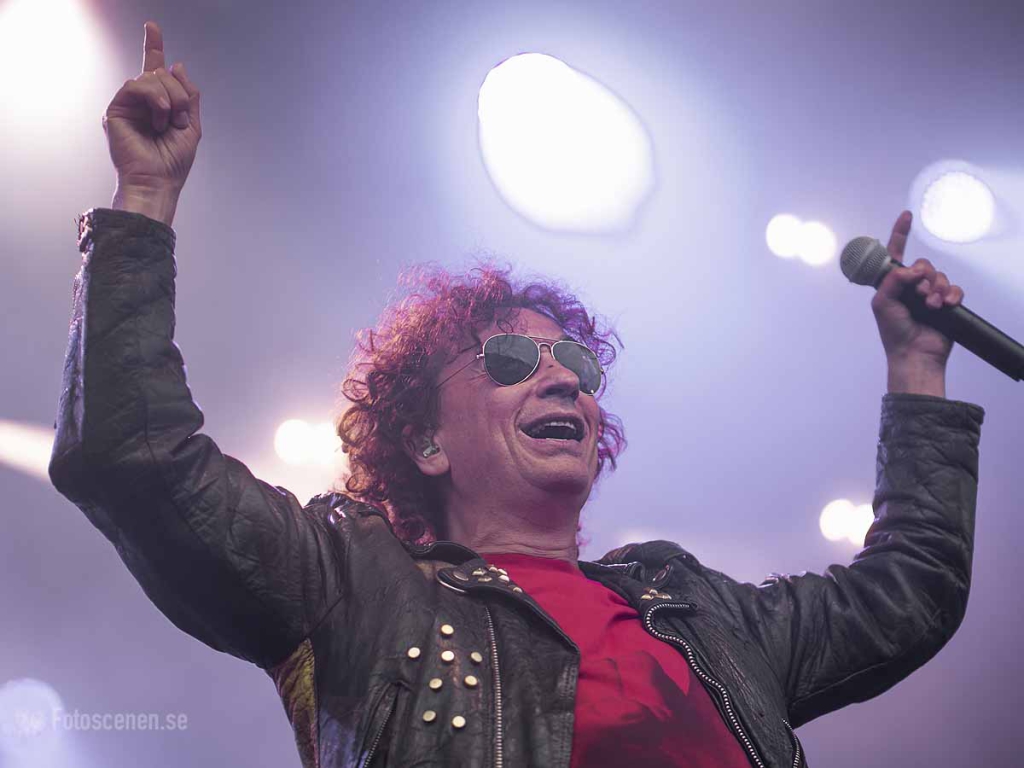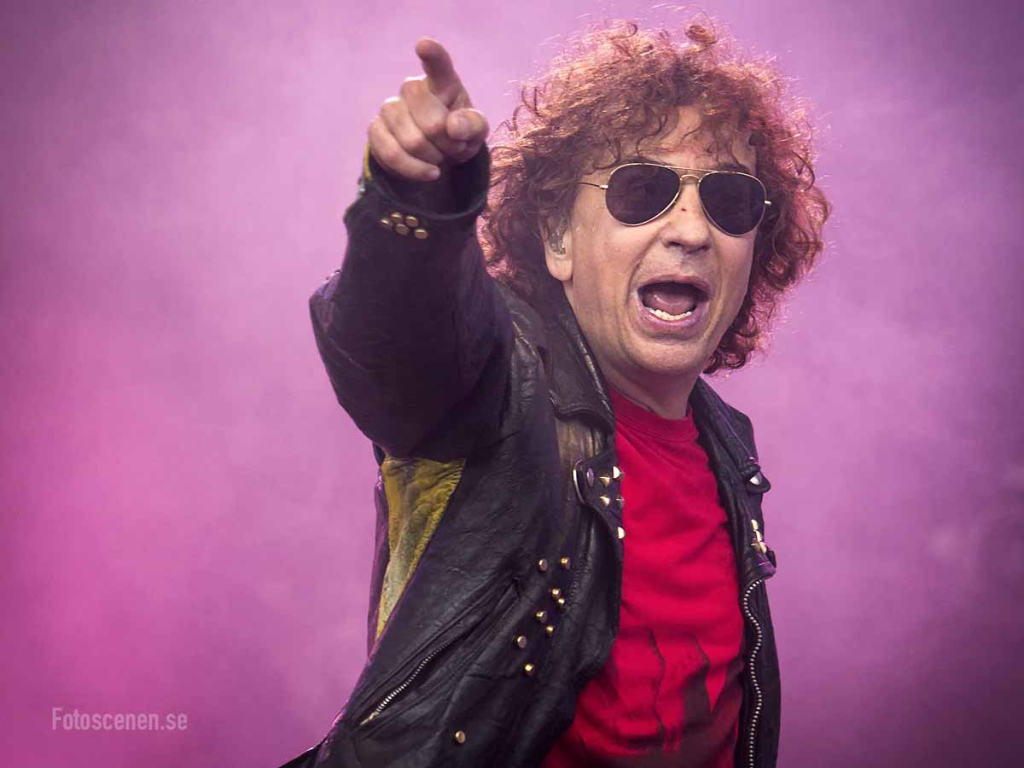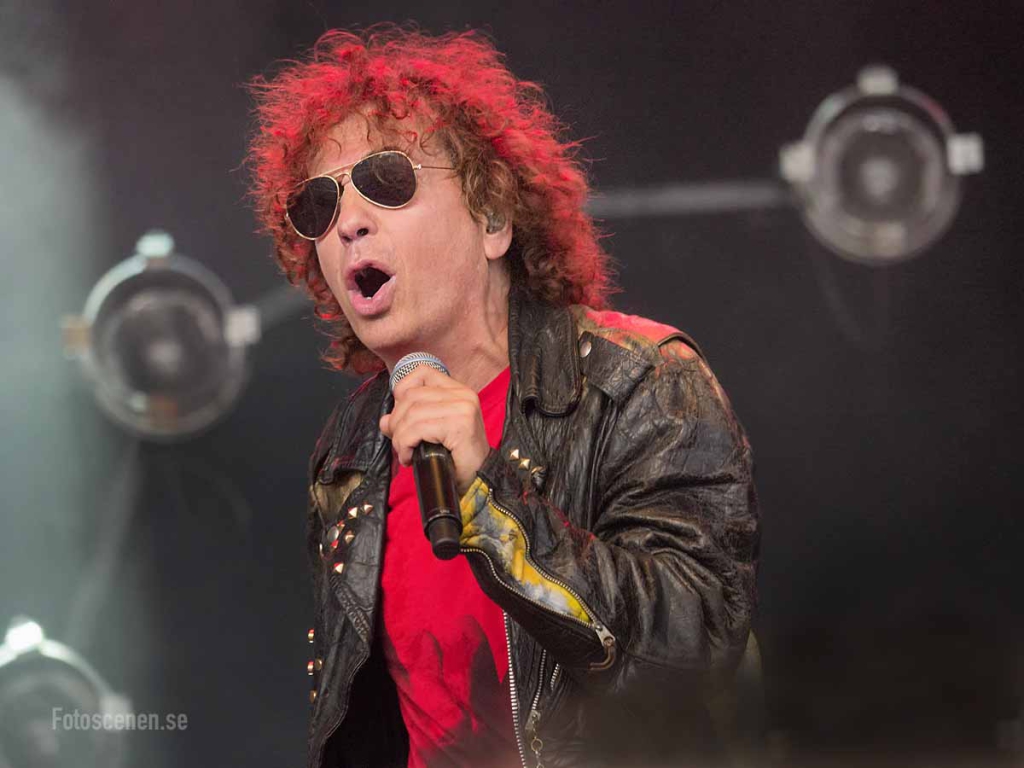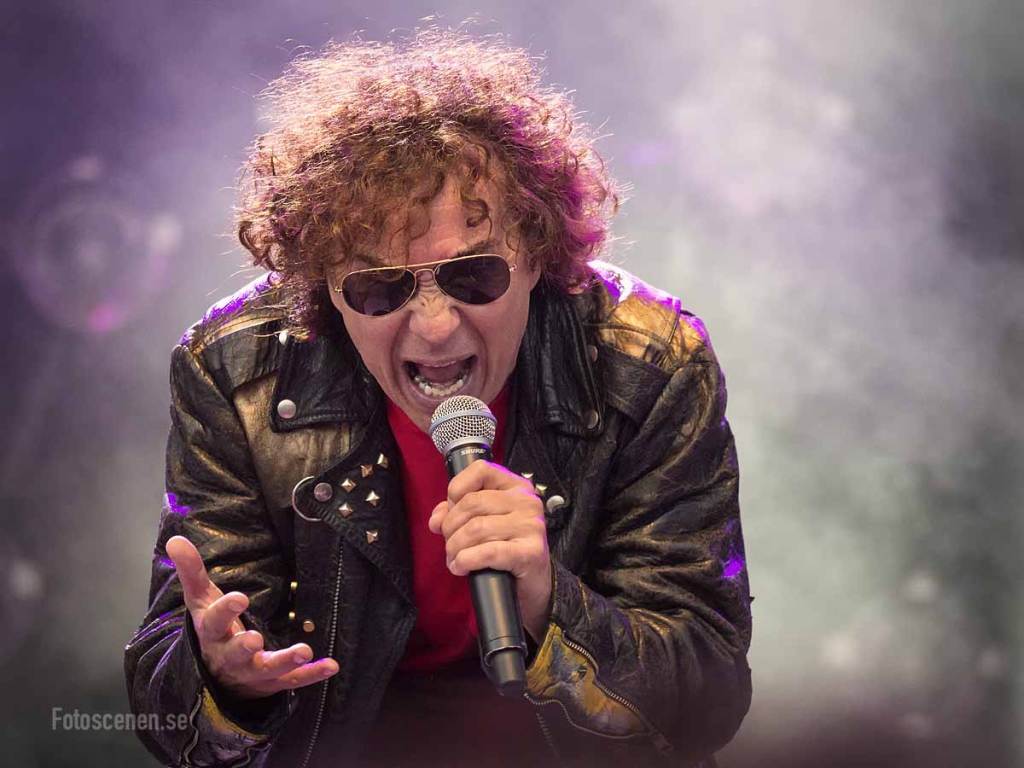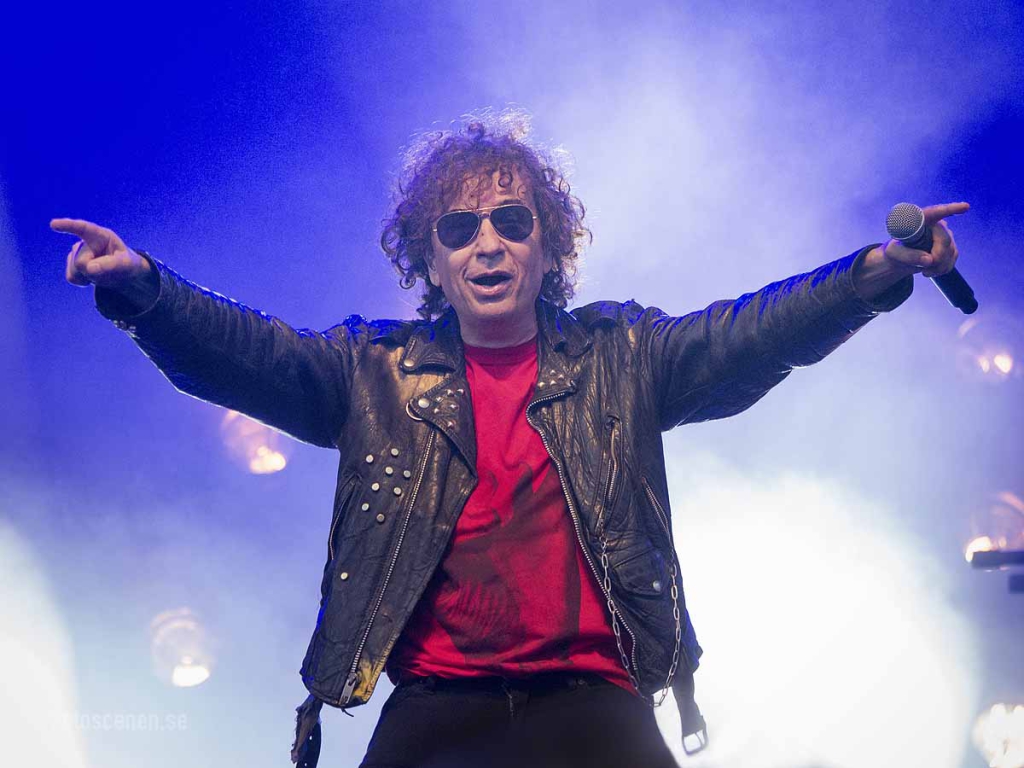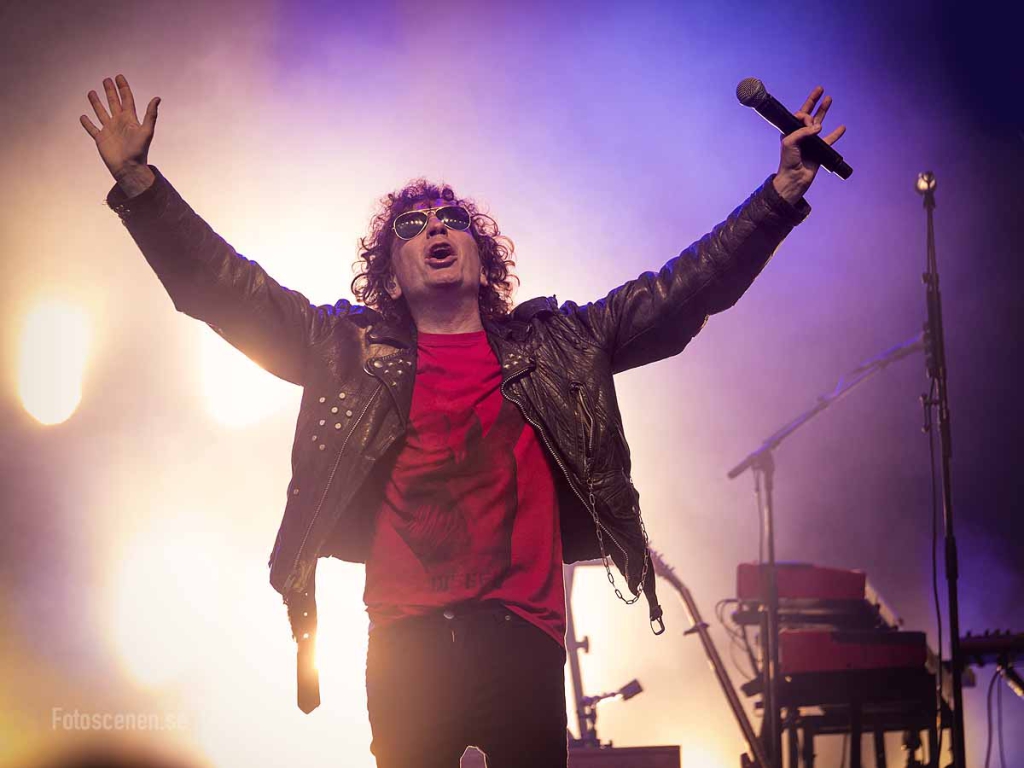 Magnus Uggla är popens Adam Sandler. Det spelar ingen roll att han sätter sommarens publikrekord med 14000 besökare, han kommer aldrig att få en bra recension ändå. Efter att ha spelat krogshower ett tag, gör han precis tvärtom, så lite mellansnack som möjligt. Det är nästan Ramonestempo, men ändå känns det förvånansvärt tomt. Visst jag har en favoritplatta, men då får vi gå 35 år tillbaka i tiden. Den ljusnande framtid är vår var nog en av de skivor jag lyssnade mest på när jag gick i sjuan, men jag har aldrig riktigt fastnat för marschmusiken på de senaste albumen. Med en så här lång karriär finns det en Uggla för alla. Bäst igår var Varning på stan och Jag och min far.
Jag har fotat Uggla en gång tidigare, de bilderna finns här.
Magnus Uggla is Swedish pop's Adam Sandler. It doesn't matter that he sets an new record this summer with 14000 in the audience, he will never get a good review anyway. After doing floor shows for a while, he does the opposite here, all music and no talking. It is almost Ramones tempo, but surprisingly empty. Sure, I have a favorite Uggla record, but that was 35 years ago. Den Ljusnande framtid är vår was my most played album in the seventh grade, but I never really cared for the marches he does now. With a long career like this there is an Uggla for everybody. Best songs yesterday was Varning på stan and Jag och min far.
I've shot Uggla once before, those pictures are here.