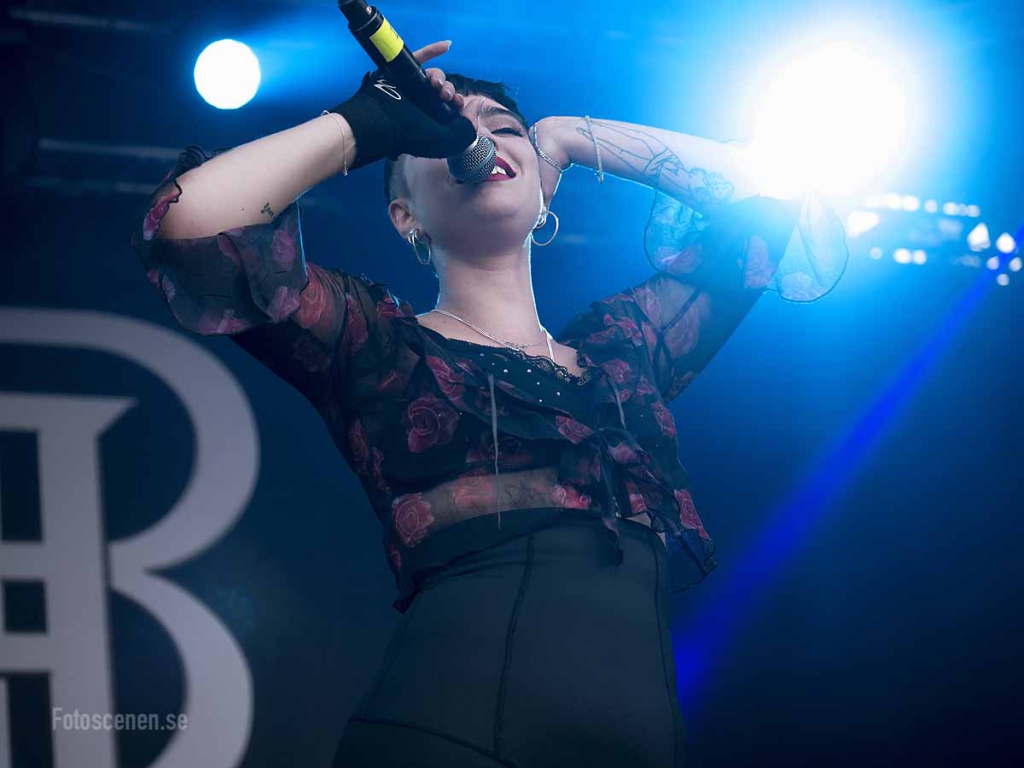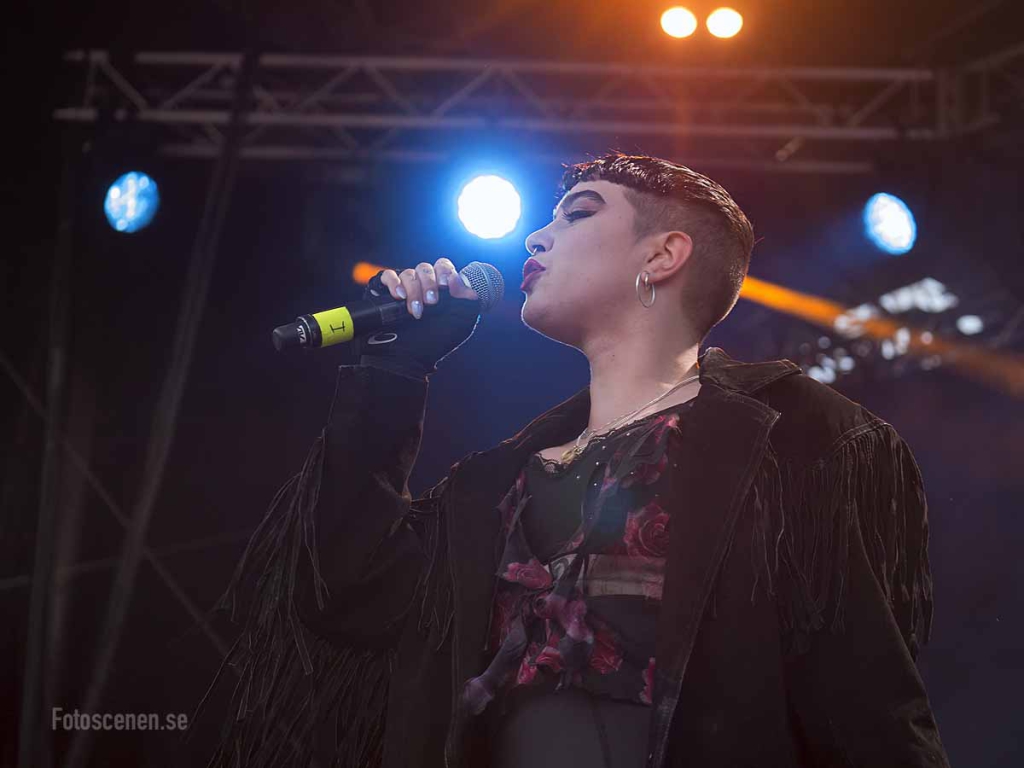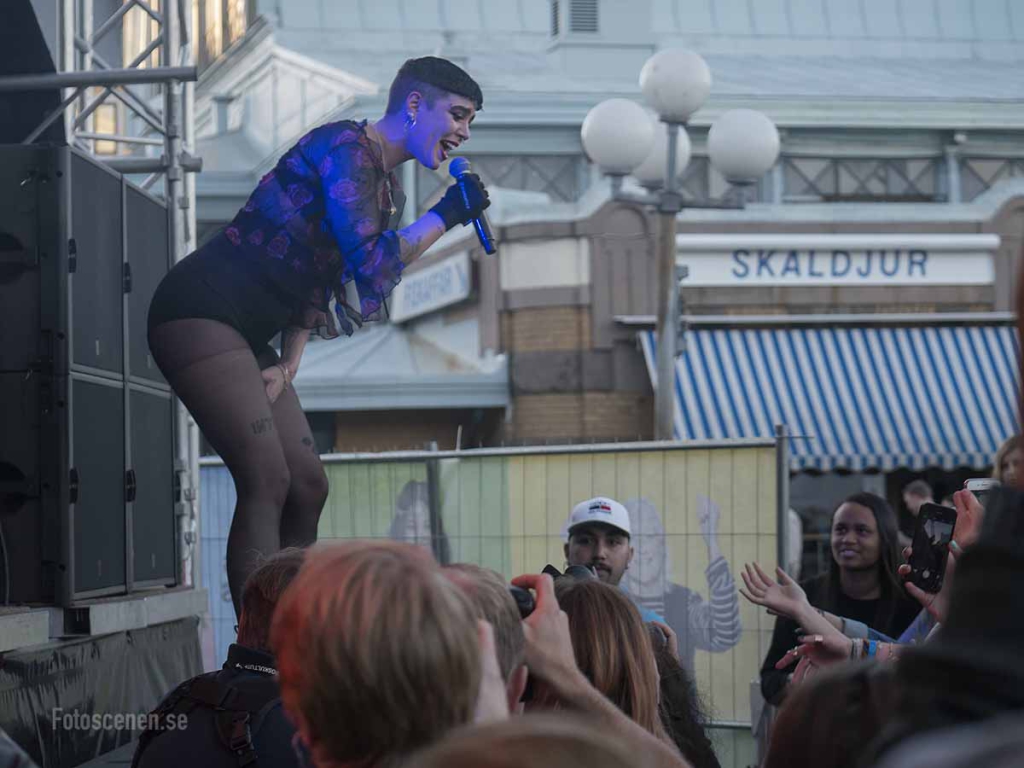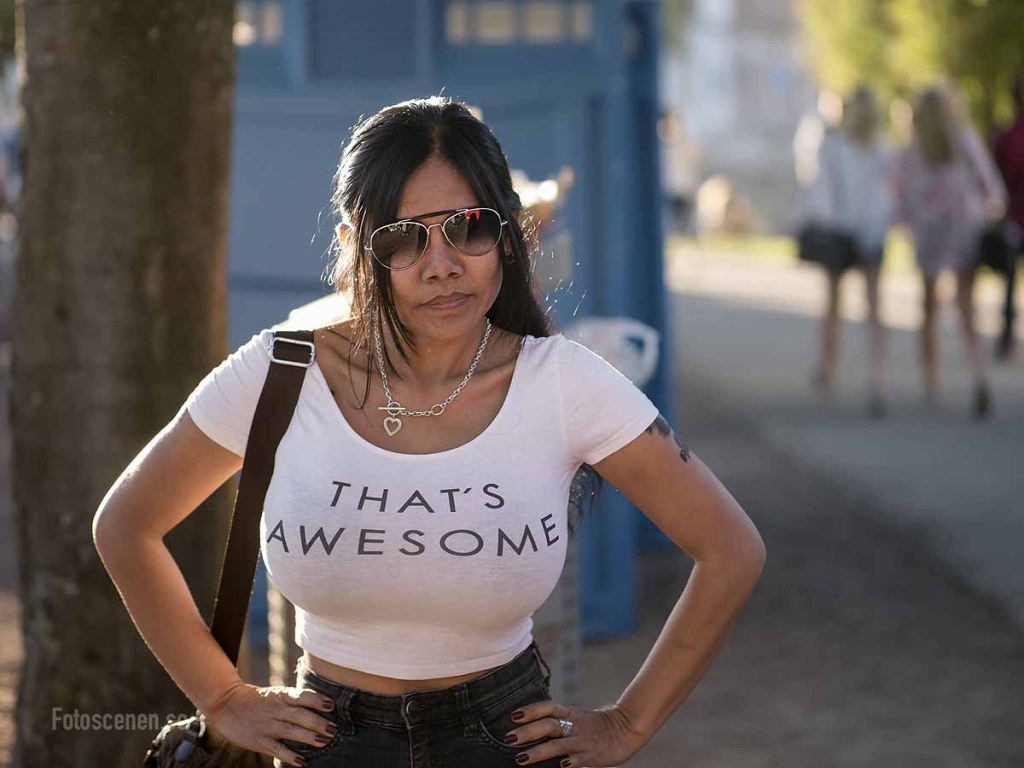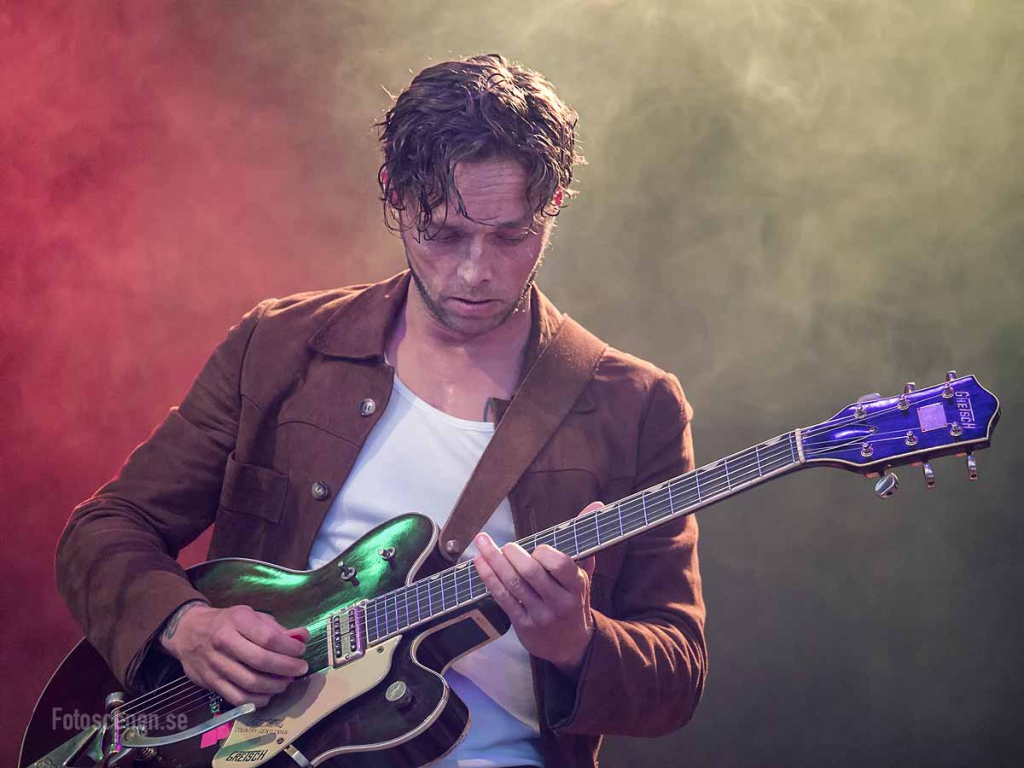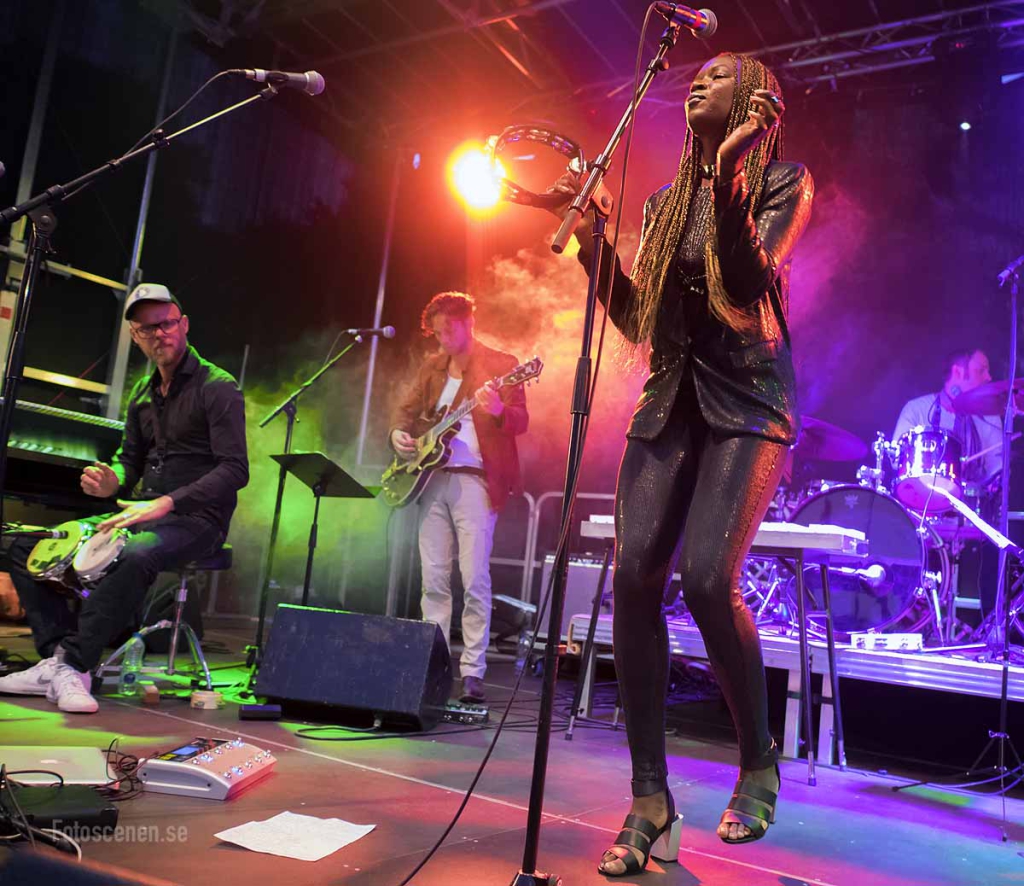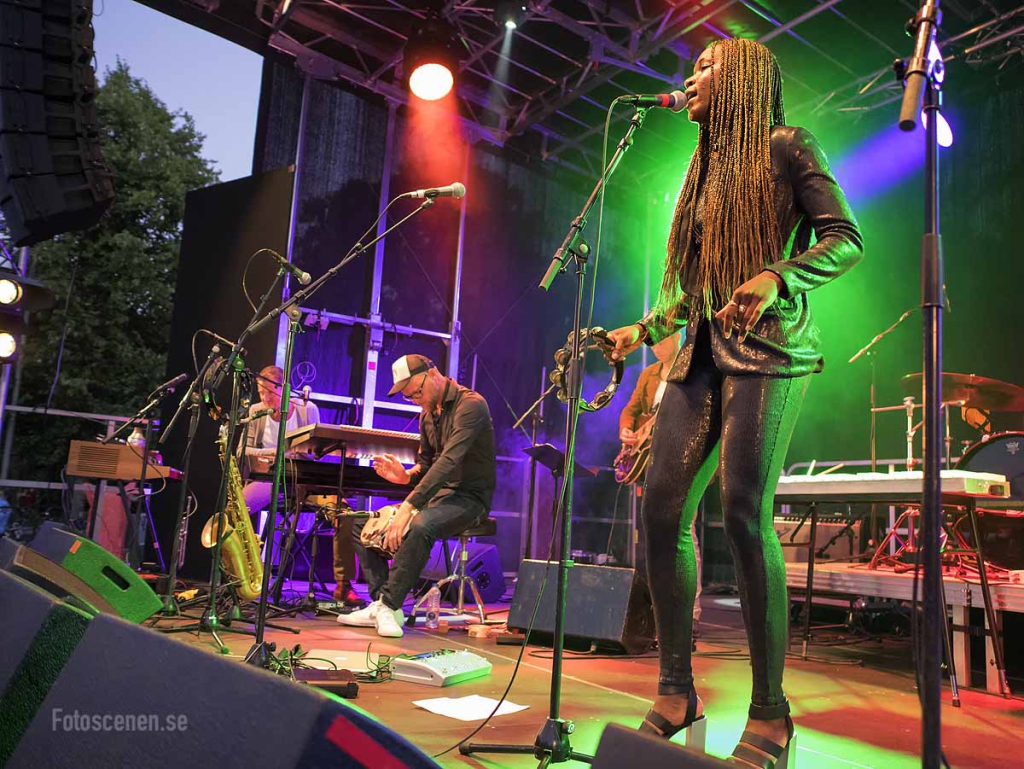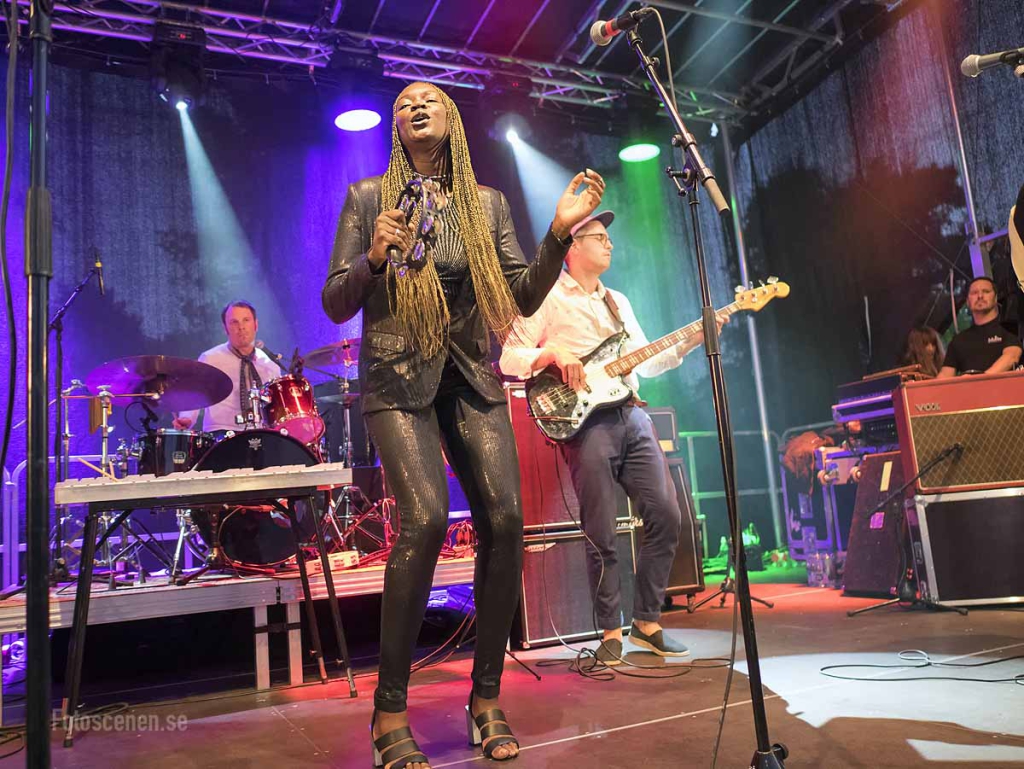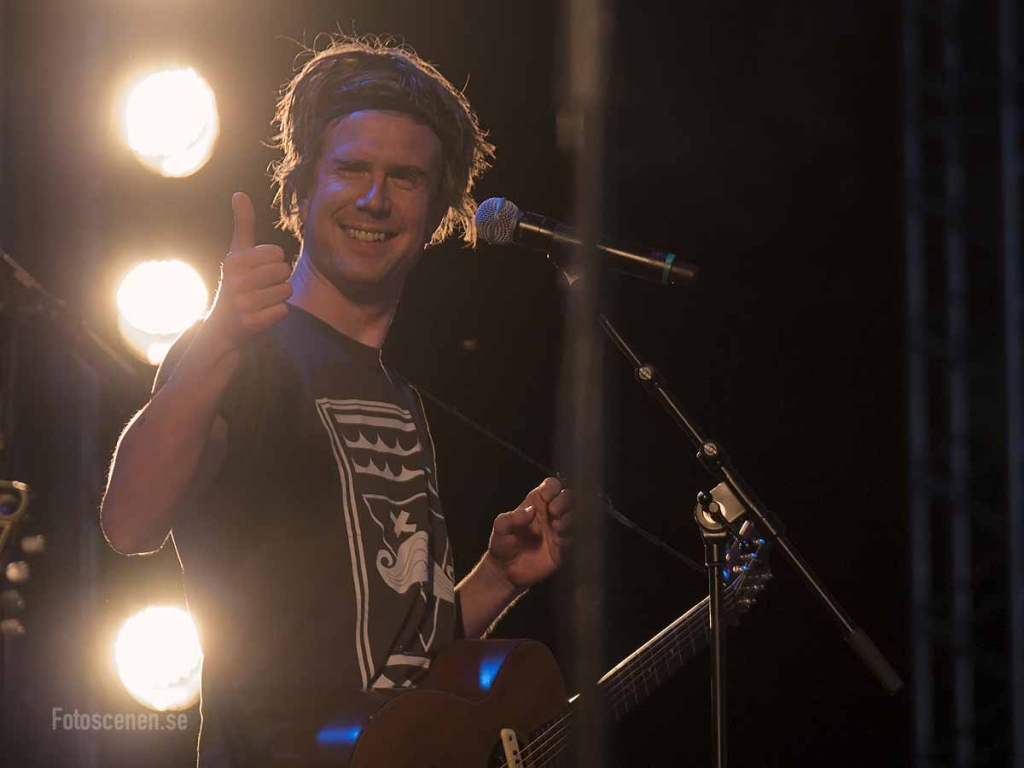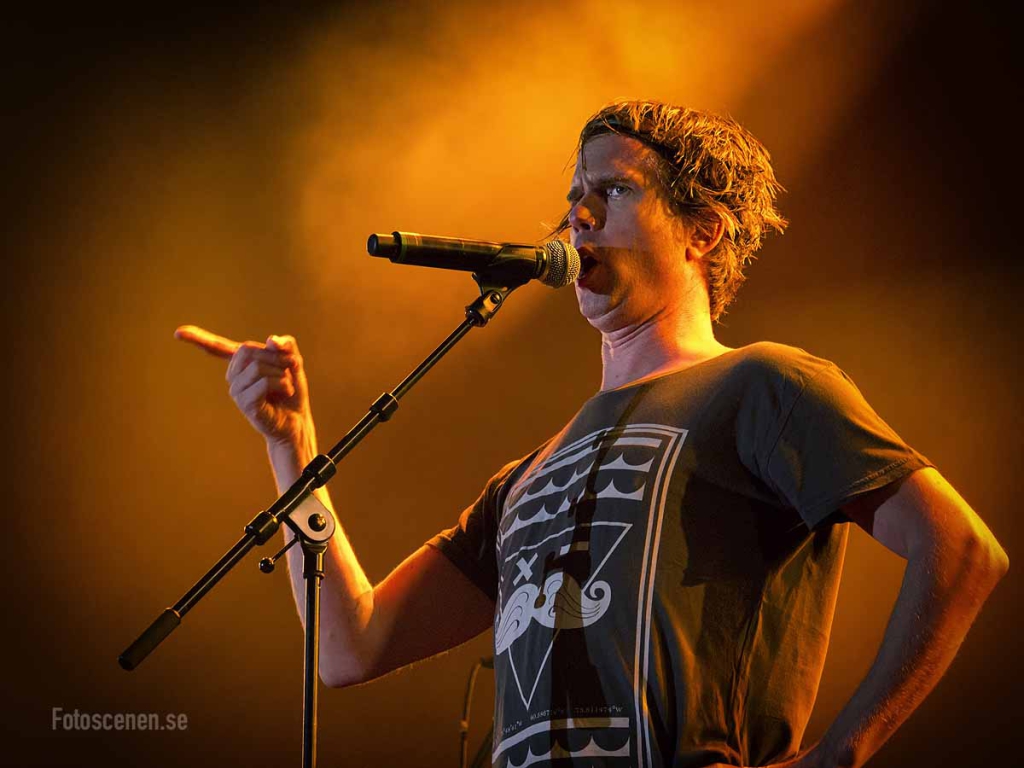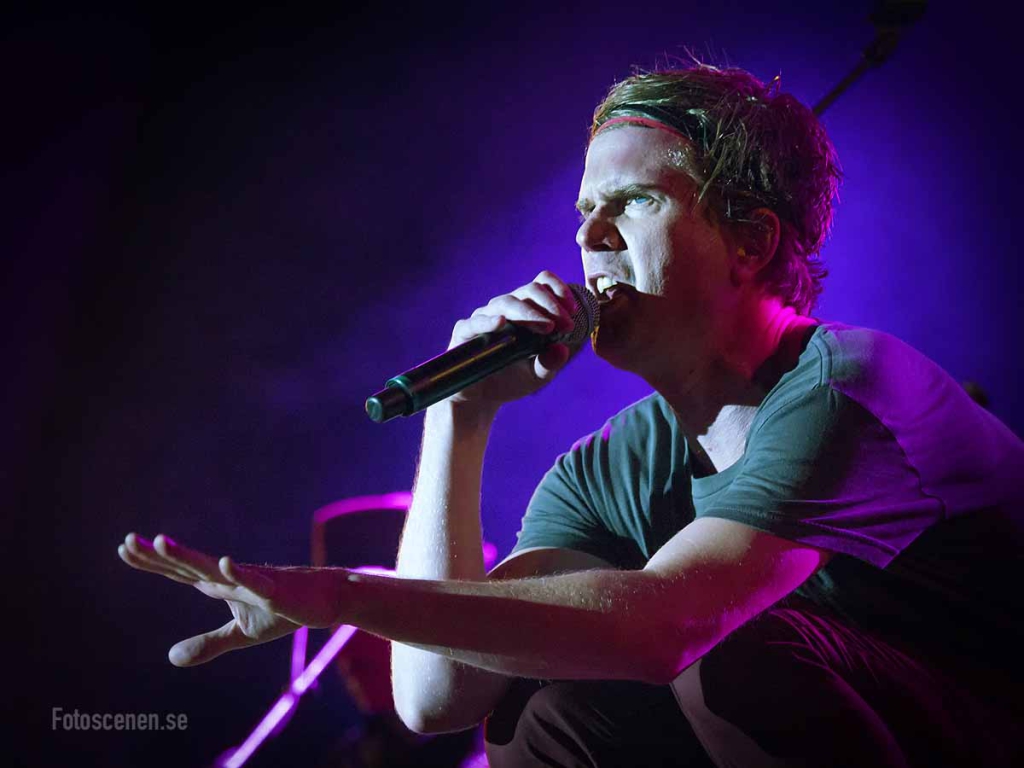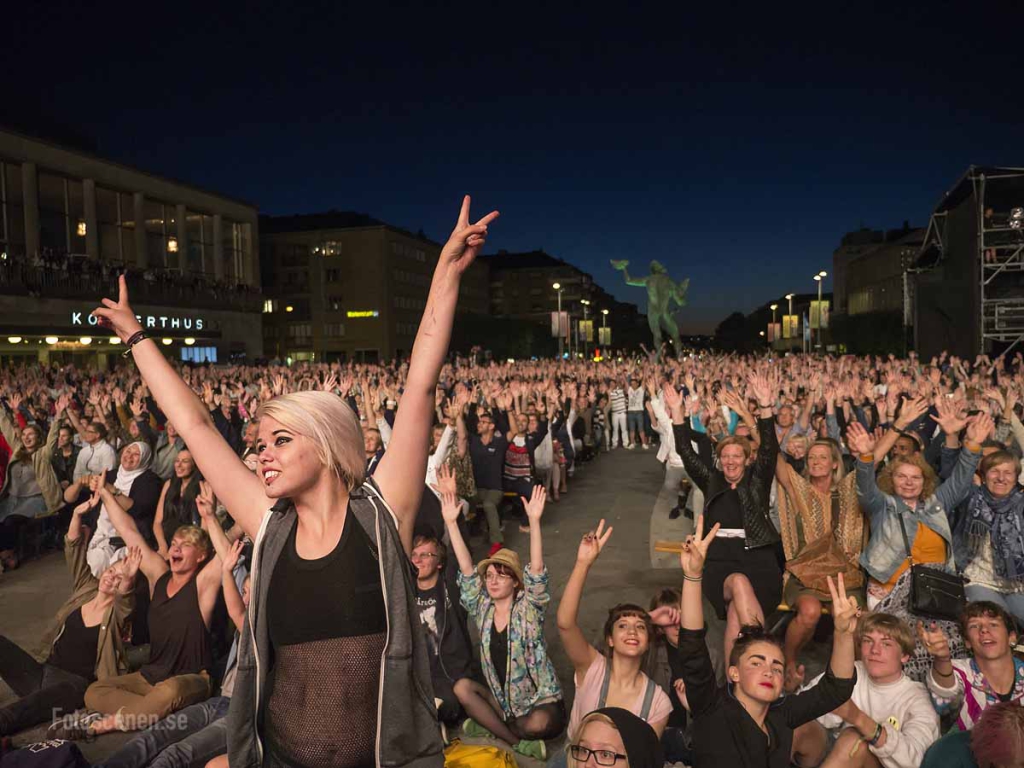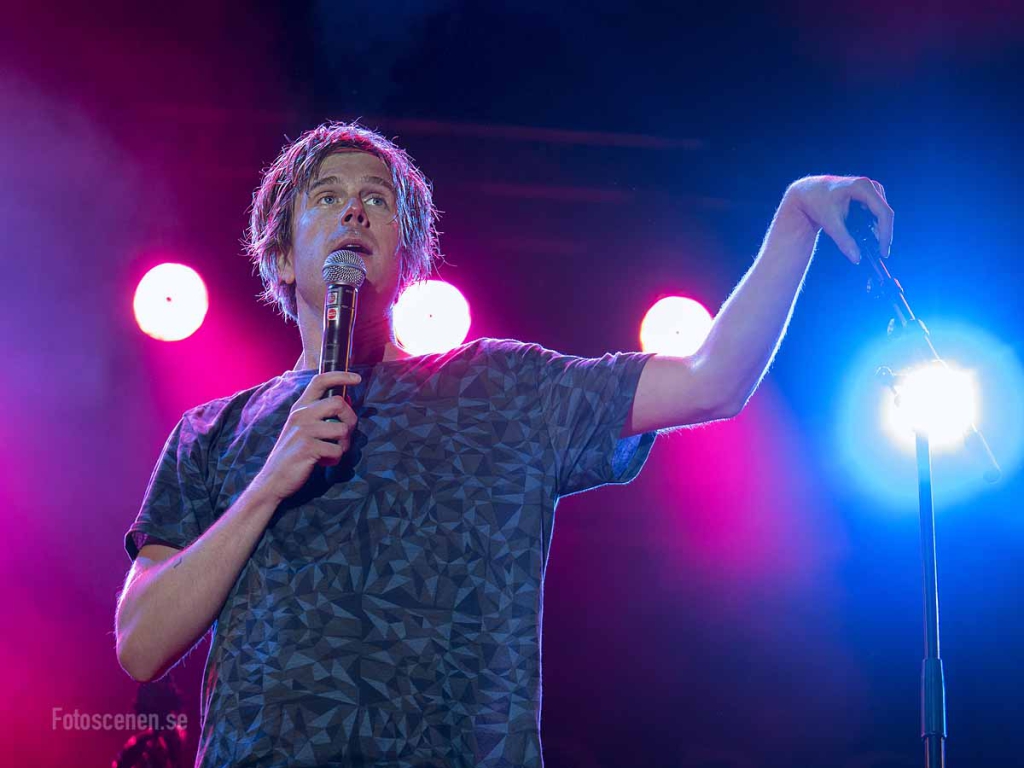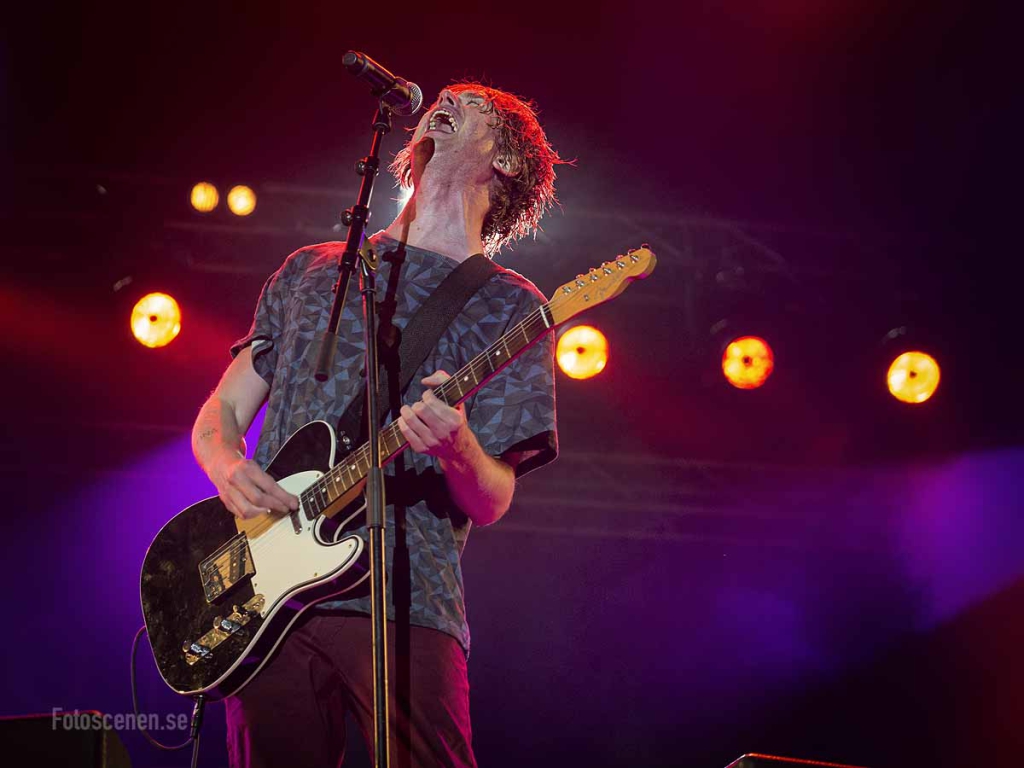 Alldeles för mycket att välja på i detta kalas, men jag var nöjd med mina val. Först Beatrice Eli på Kungstorget. Kanske Sveriges bästa liveartist just nu? Kul att se att hennes side kick MeiYáo, börjat ta lite mer plats. Hon skapar en riktigt nervig livskänsla med sina beats och infall.
Och så har vi den här tjejen som är awesome. Alltså, jag fotade folk som kom gående mot mig med solen som en gloria i håret, försökte hitta en komposition där de långa skuggorna bildade snygga mönster i gatan. Då ser jag henne i ögonvrån, stanna till vända tillbaka och posera. På bilden ser hon ut att tänka "take a picture, it lasts longer", men hon var inte sur. Det var bara att tänka snabbt och sen slänga upp en tumme som tack.
Augustifamiljen spelade vid Storan och gästades bl a av Beldina Malaika. Jag fick en snygg bild på henne häromdan när hon körade åt Timbuktu. Här hann jag bara stanna till några minuter dock, för jag ville avsluta kvällen med Timo Räisänen och Ted Gärdestad.
Det började lite trevande, i varje fall när man försöker bemästra den hööga scenen på Götaplatsen i dåligt ljus. Men det blev snabbt bättre. När klangerna och slagverken dånar i Helena måste jag sätta mig en stund. Riktigt bra. Och så Hubba Hubba Zoot Zoot som en av de sista låtarna, det var inte igår.
Det finns fler bilder på Timo på den gamla bloggen här.
Too much to choose from at the Culture Festival, but I'm happy with my choices. First I checked out Beatrice Eli at Kungstorget. Maybe the best live artist in Sweden right now? Also fun to see MeiYáo staking her ground. She creates a good live feeling with her beats and antics.
And then there is this awesome girl. So, I was standing there trying to create order from chaos of people coming towards me with the setting sun in their hair. In the corner of my eye I saw her, she stopped and came back and posed for me. She looks upset in the picture, but no, she wanted her picture taken. I just reacted and gave her the thumbs up.
Augustifamiljen played at Storan and was gusted by among others Belgian Malaika. I got a nice picture of her just the other day when she sang choir for Timbuktu. Here I just had time to stop for a few minutes, because I wanted to see Timo Räisänen sing Ted Gärdestad songs.
It started a little tentative, at least for me who also was trying to master the very high stage at Götaplatsen in dim light. But it soon kicked of. When the band really takes off in Helena I have to sit down for a while, it's that good. And then HUbba Hubba Zoot Zoot as one of the final song, that wasn't yesterday.
There are more pictures of Timo on the old blog here.