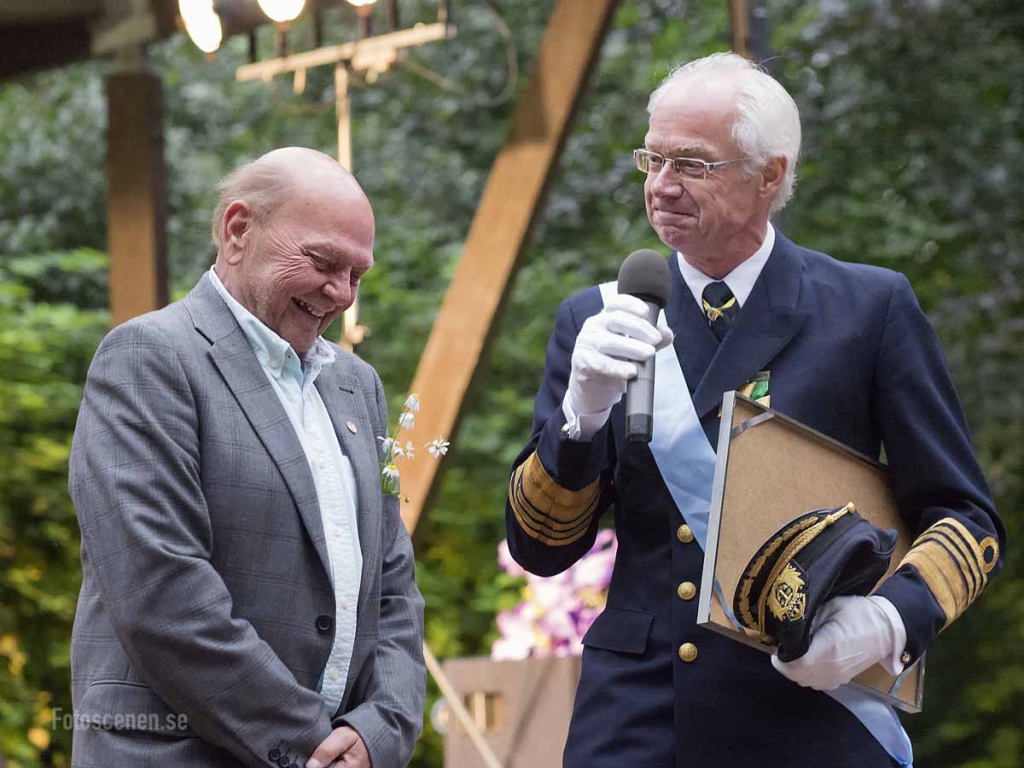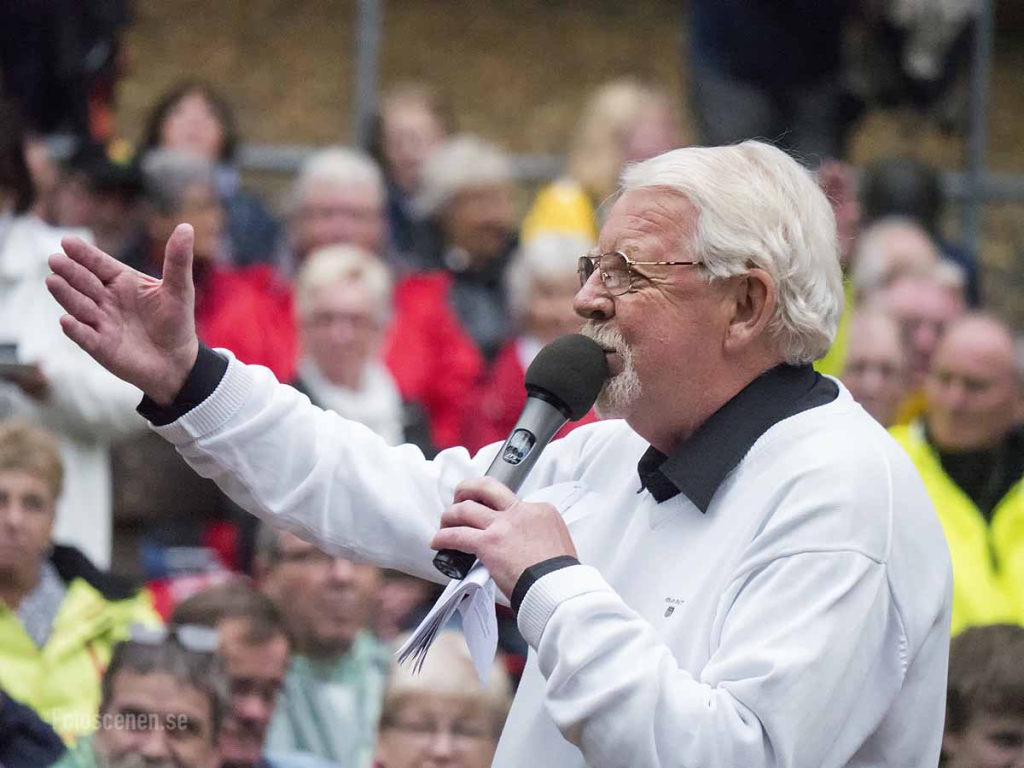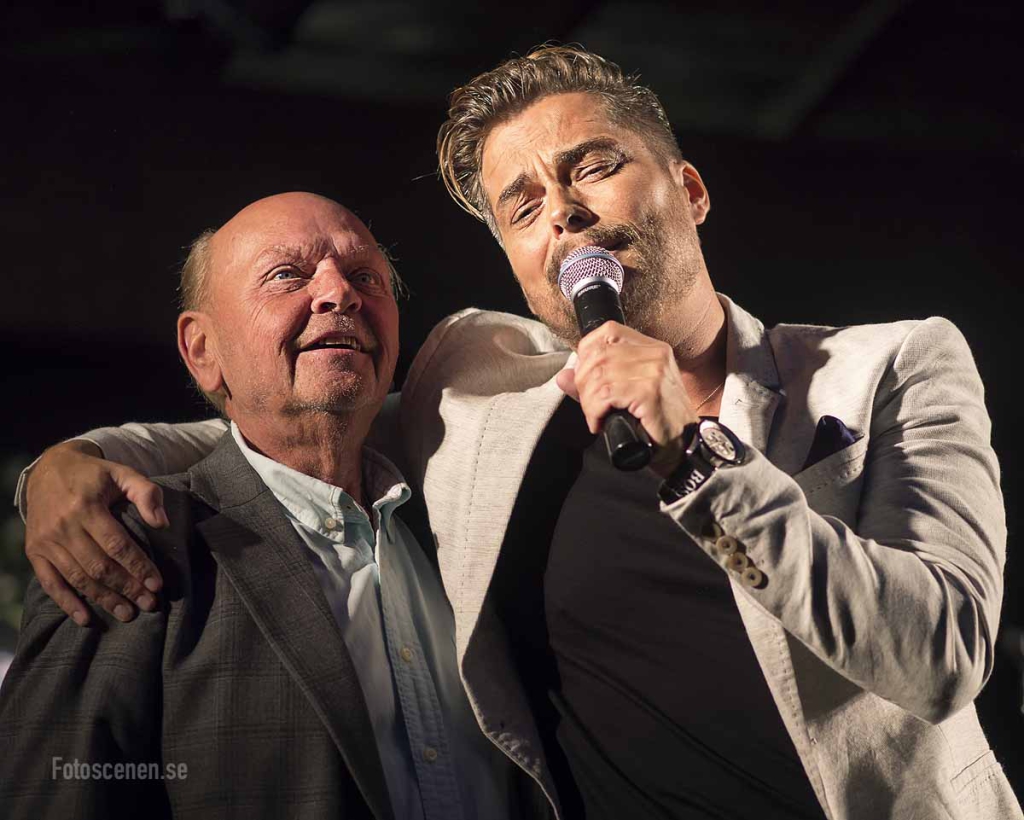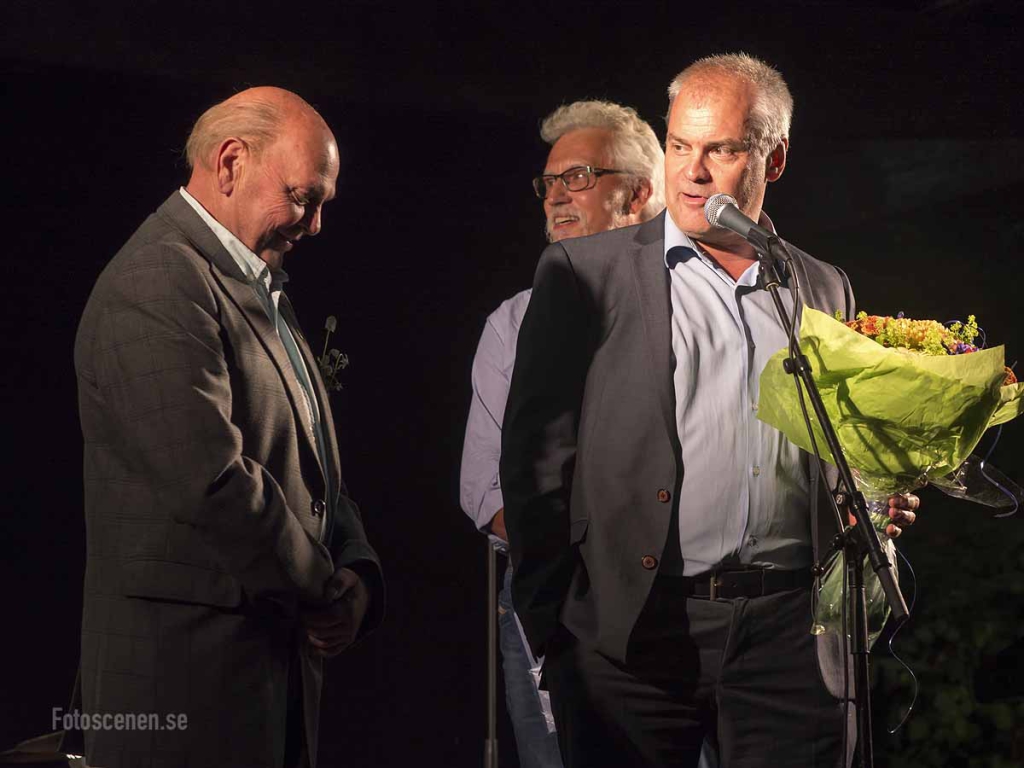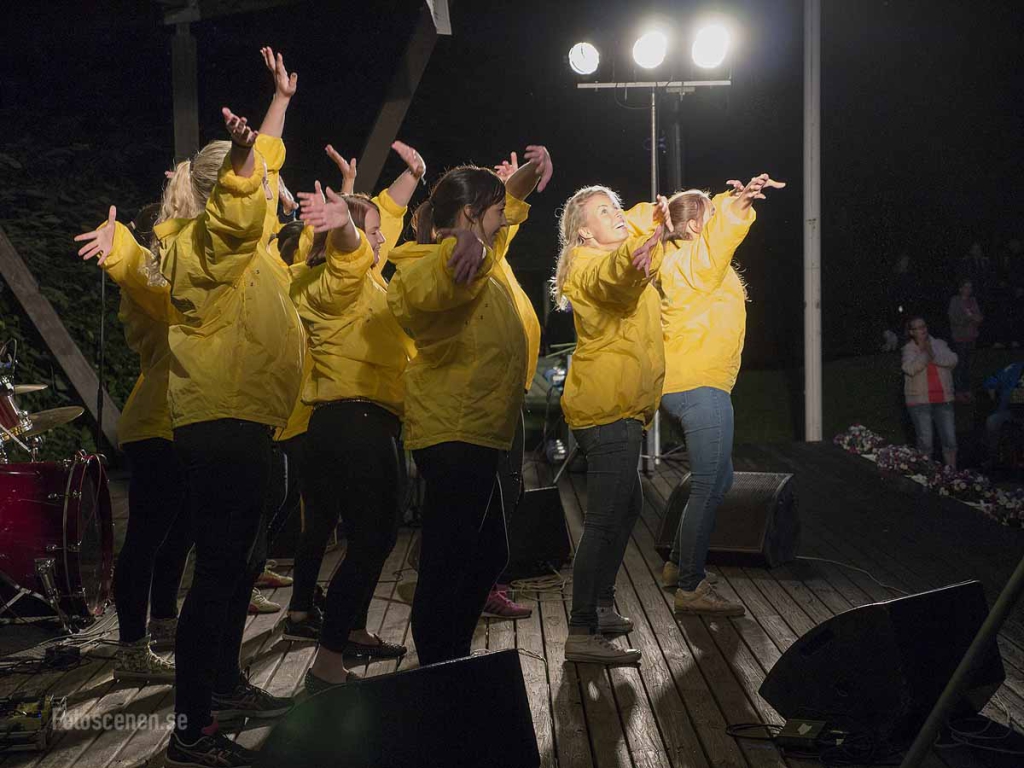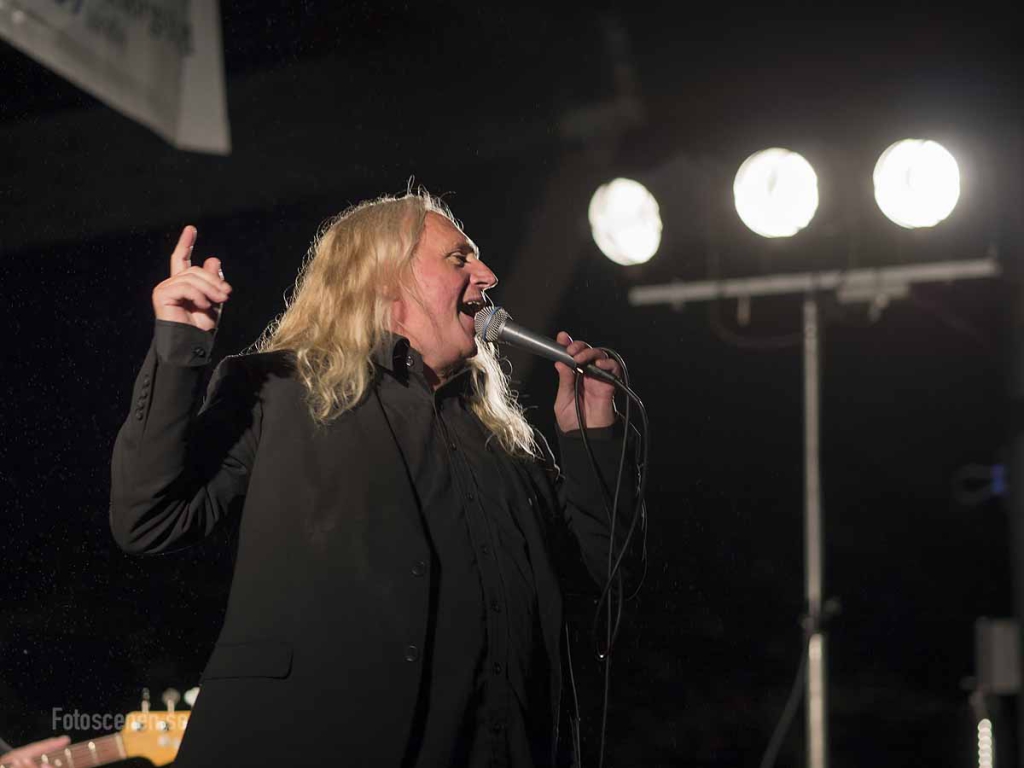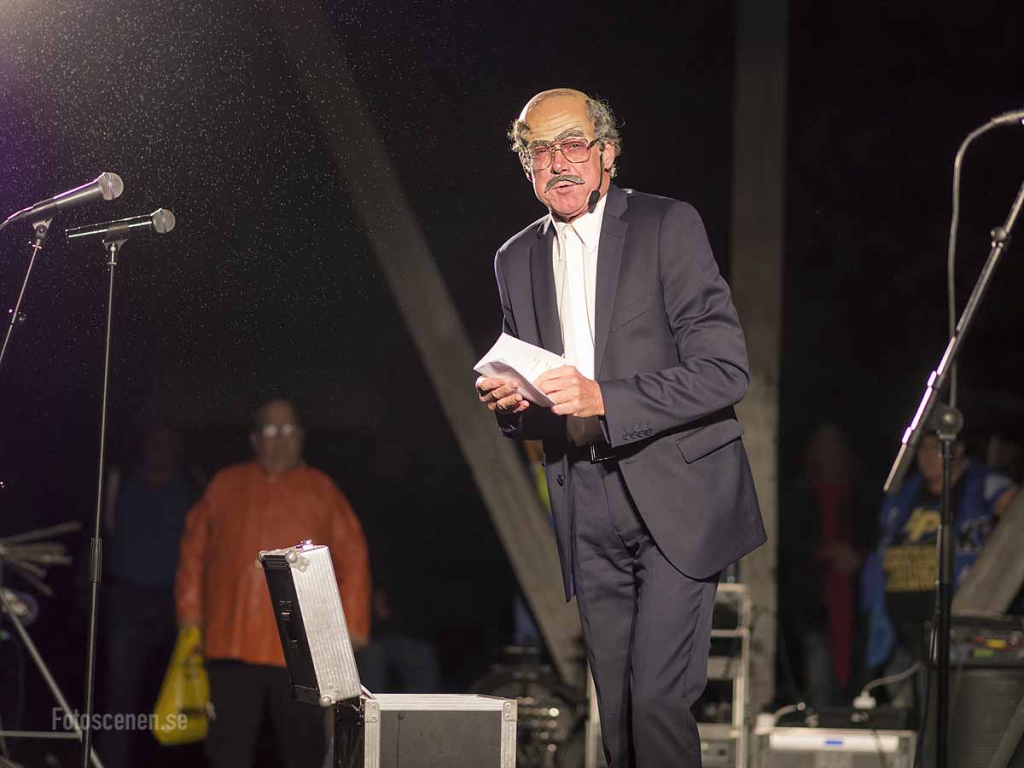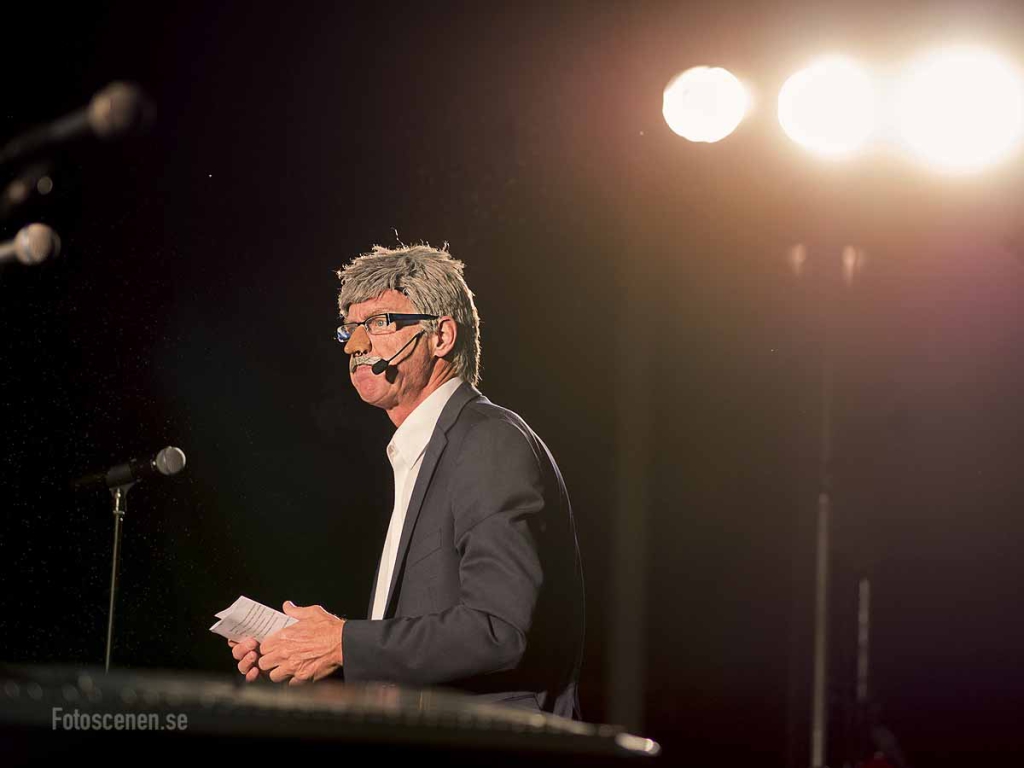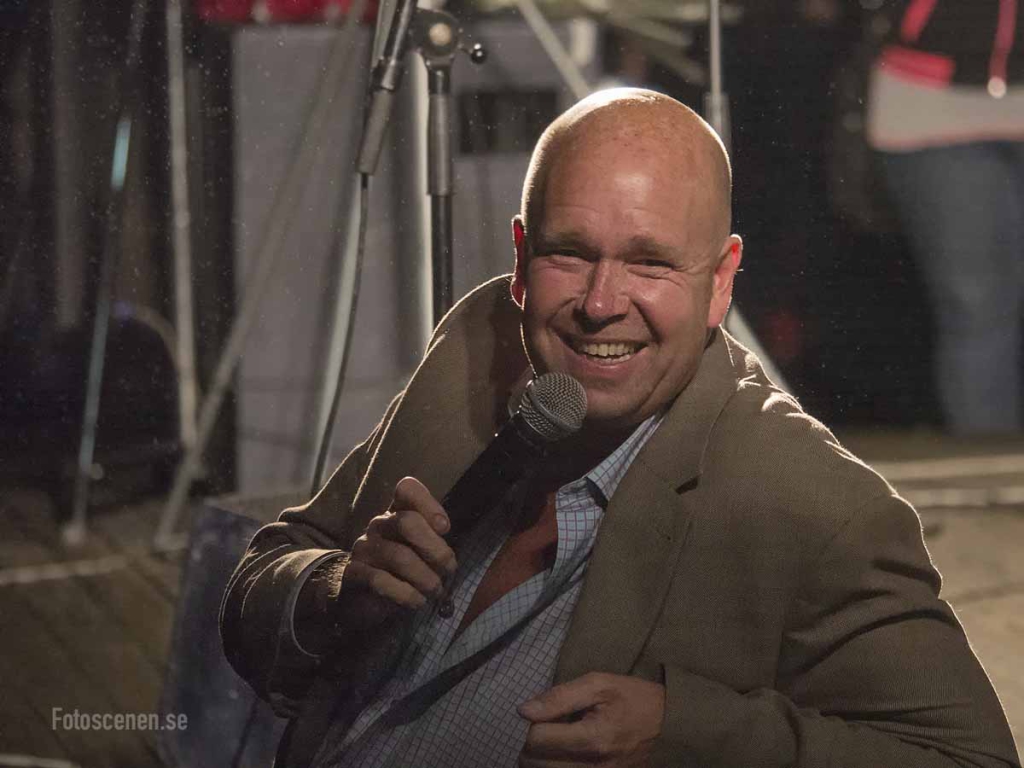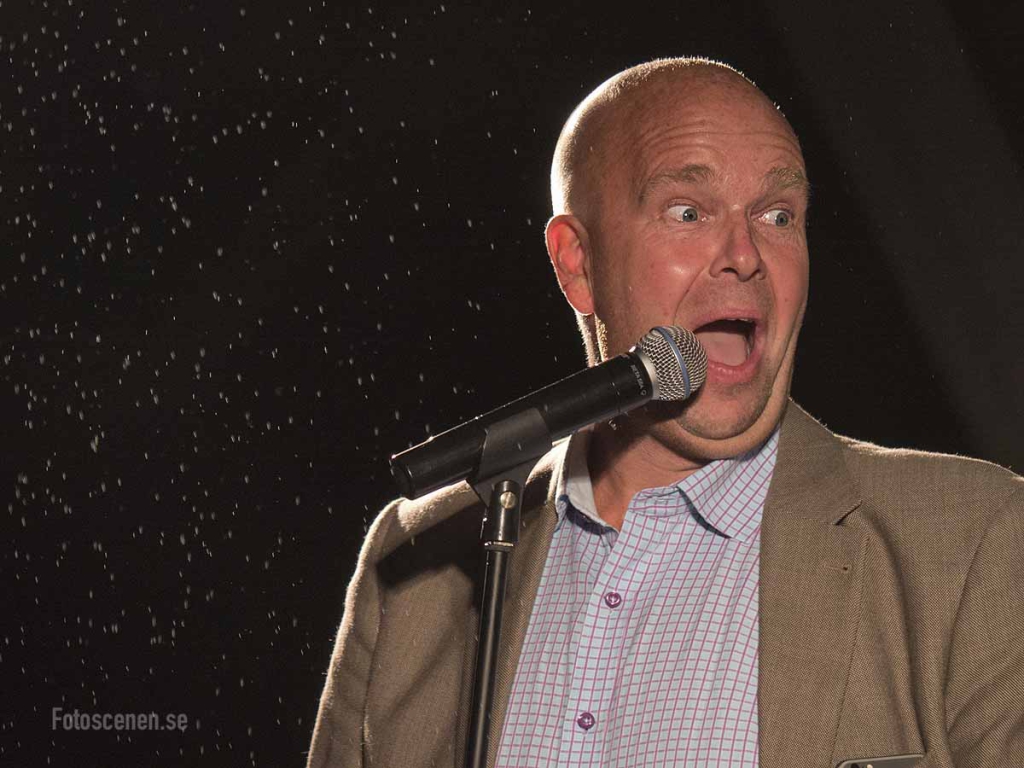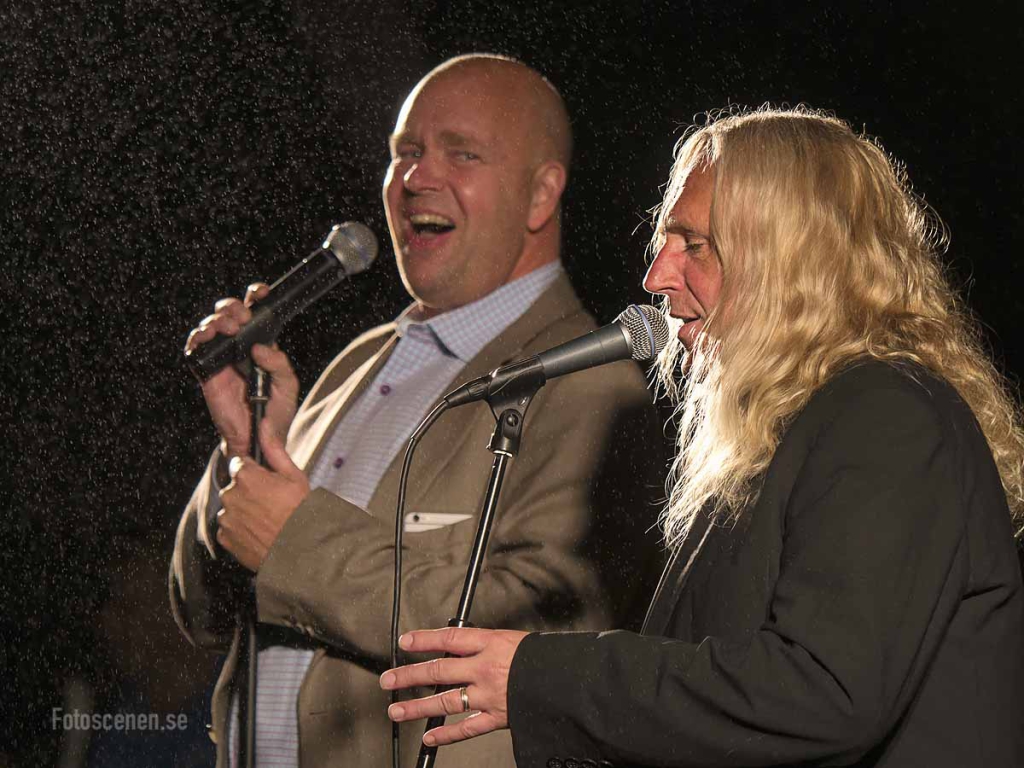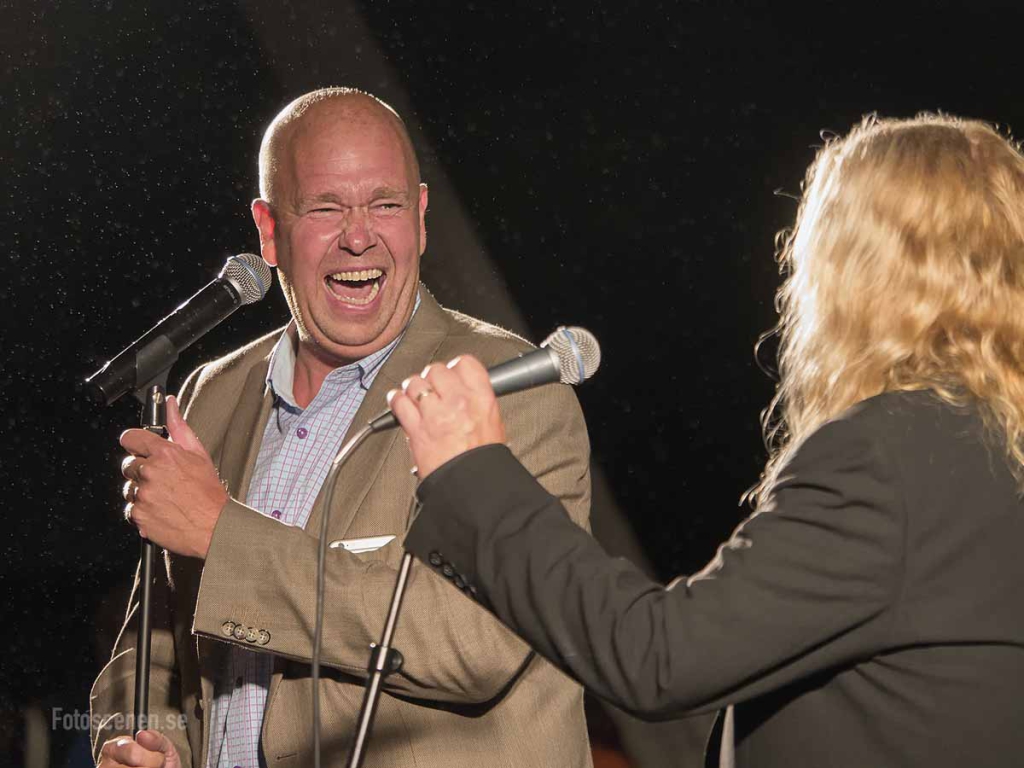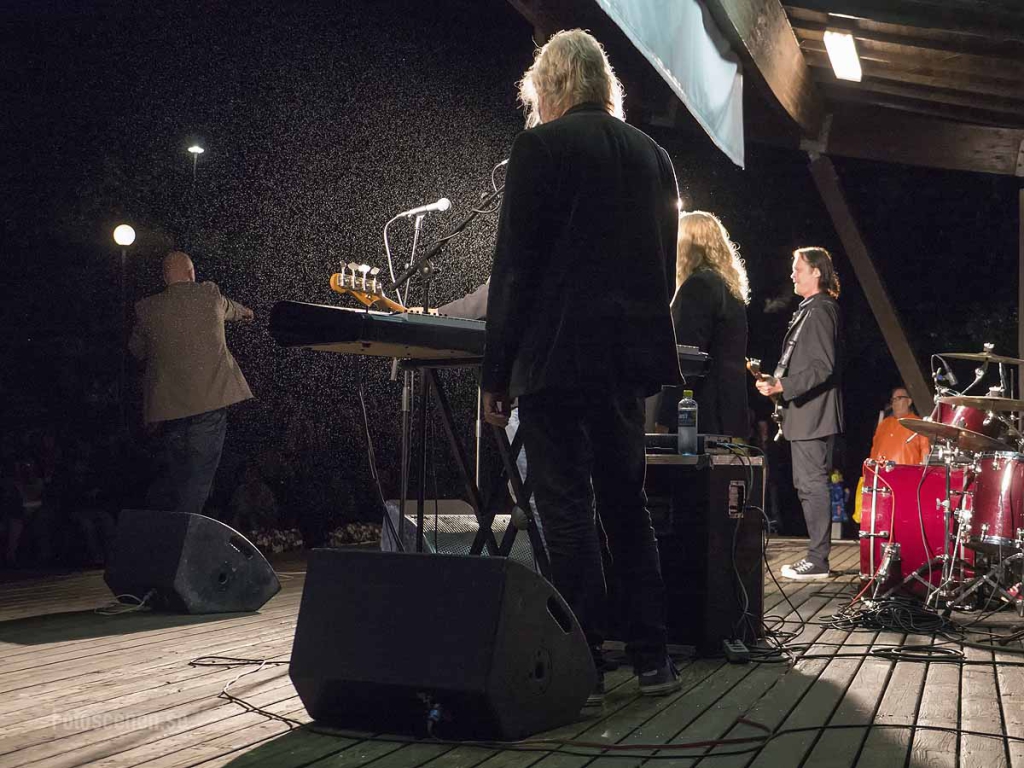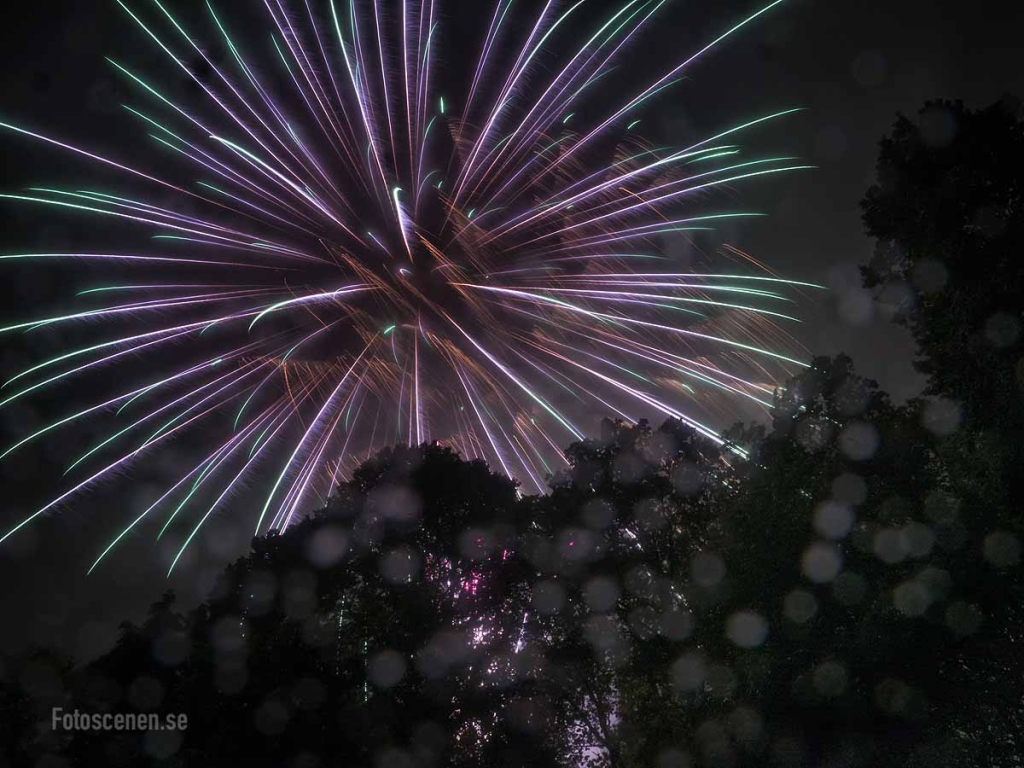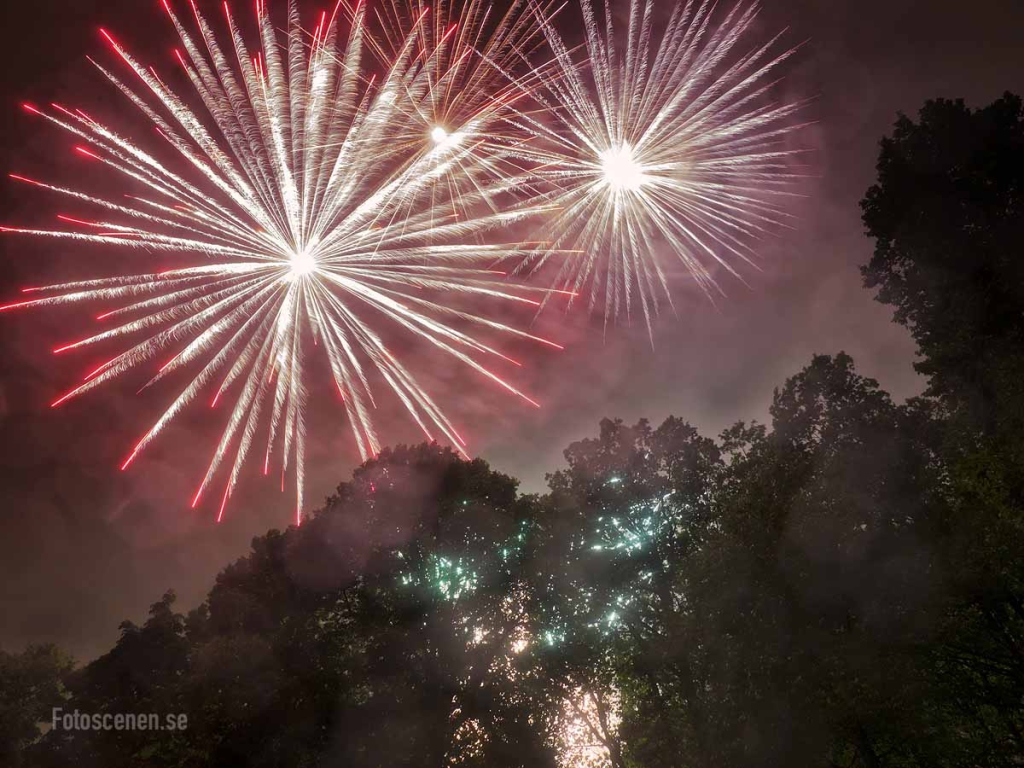 Vi lever i en tid där alla snackar, men ingen får något gjort. Alla pratar om problemen, ingen om lösningarna. Men det finns undantag. Som Swicky Krantz som som sett till att fylla programbladet för Flunsåsparken ute på Hisingen vid Wieselgrensplatsen i 30 år. Sveriges enda folkpark med fri entré och då förstår alla att budgeten är något snäv. Ändå är varje kväll alltid proppfull med artister och talanger, det känns alltid som man fått lite mer än man väntade sig efter ett besök.
Igår var det dags för Swicky att gå i pension och lämna över stafettpinnen. Naturligtvis kom kvällen att handla om honom och vad han betytt för parken och de artister han hjälpt under åren. Som grädde på moset överraskade kommunen med att instifta ett stipendie i hans namn som ska delas ut varje år. Det var en märkbart rörd Swicky som tog emot den nyheten, väldigt fint gjort.
Det regnade mest hela tiden, men det bryr man sig inte om när stämningen är så hög. Jag undrar bara vad det är som får Lasse Kronér att vilja lätta på kläderna när han ser mig, det här var andra gången. Och ett tips om du ska fota fyrverkerier; fråga alltid var de ska skjutas upp. I år hade man valt att skjuta upp dom bakom oss istället för vid scenen, det blev till att improvisera.
We are living in a time when everybody talks and nothing gets done. Everyone speaks about the problems, no one about the solutions. But there are exceptions. Like Swicky Krantz who has made sure to fill the schedule for Flunsåsparken for 30 years. Swedens only Folkpark with free entrance. Anyone can understand he did that on a shoestring budget. Still every night is filled with artists and talented people, you always feel like you got more than you expected.
Yesterday it was time for Swicky to retire and hand over the baton. Naturally the night was about him and what he has meant to the park and the artists he has helped. And to top it all the city installed a scholarship in his name to be awarded yearly. Swicky was unmistakably touched to receive the news, very nicely done.
It rained most of the time, but that doesn't matter when spirits are so high. I just wonder what it is that makes Lasse Kronér feeling the urge to undress when he sees me, this was the second time. And a tip if you are about to shoot fireworks; ask where they are going launch them. This year it was behind us and I had to quickly regroup in the rain.