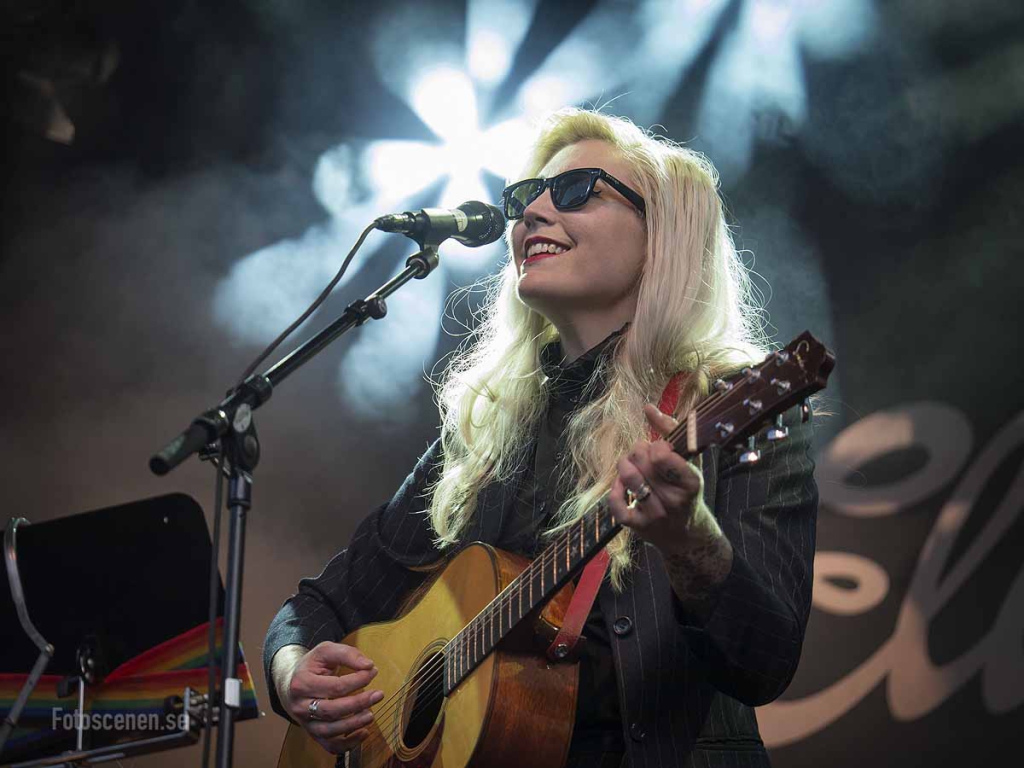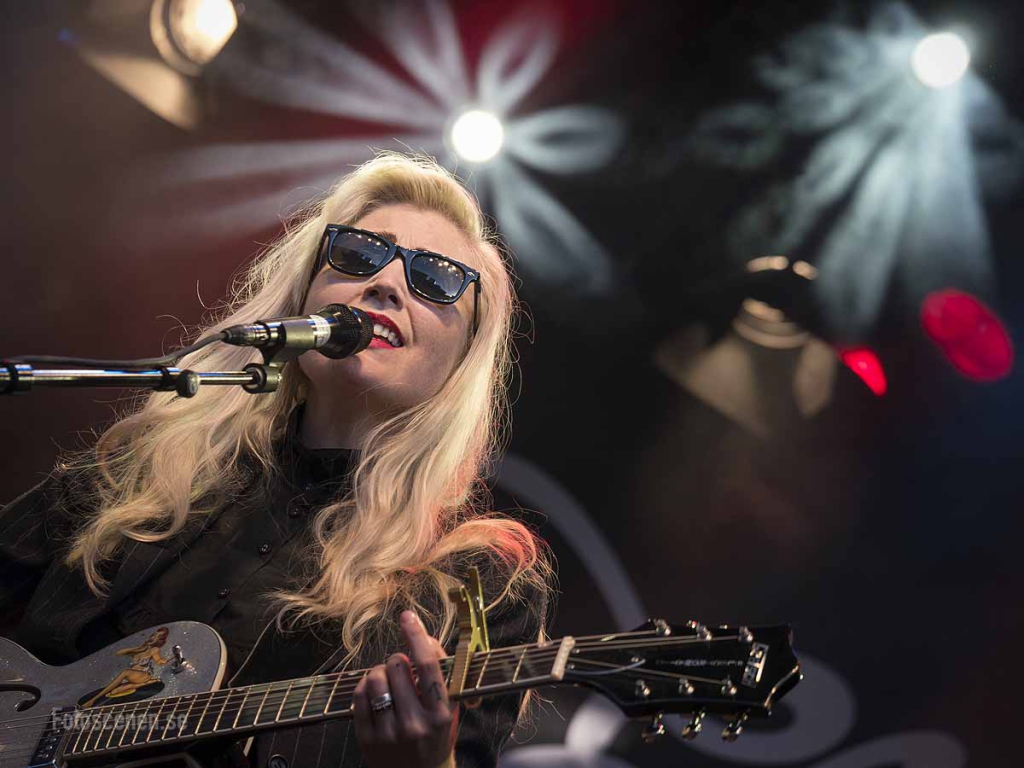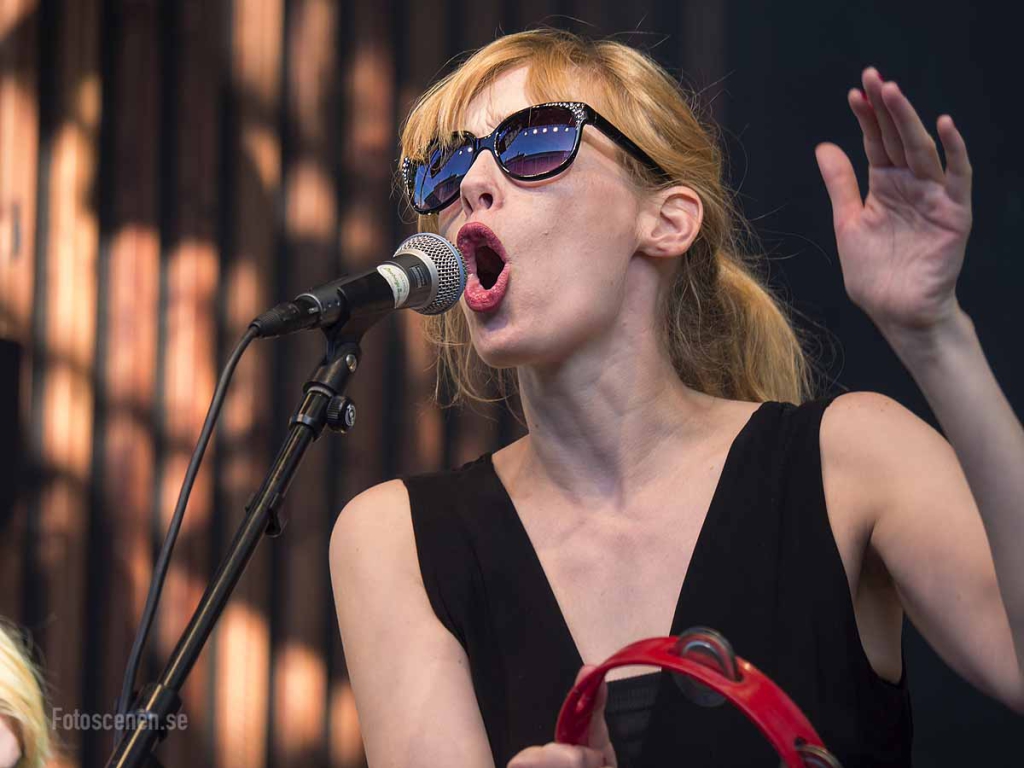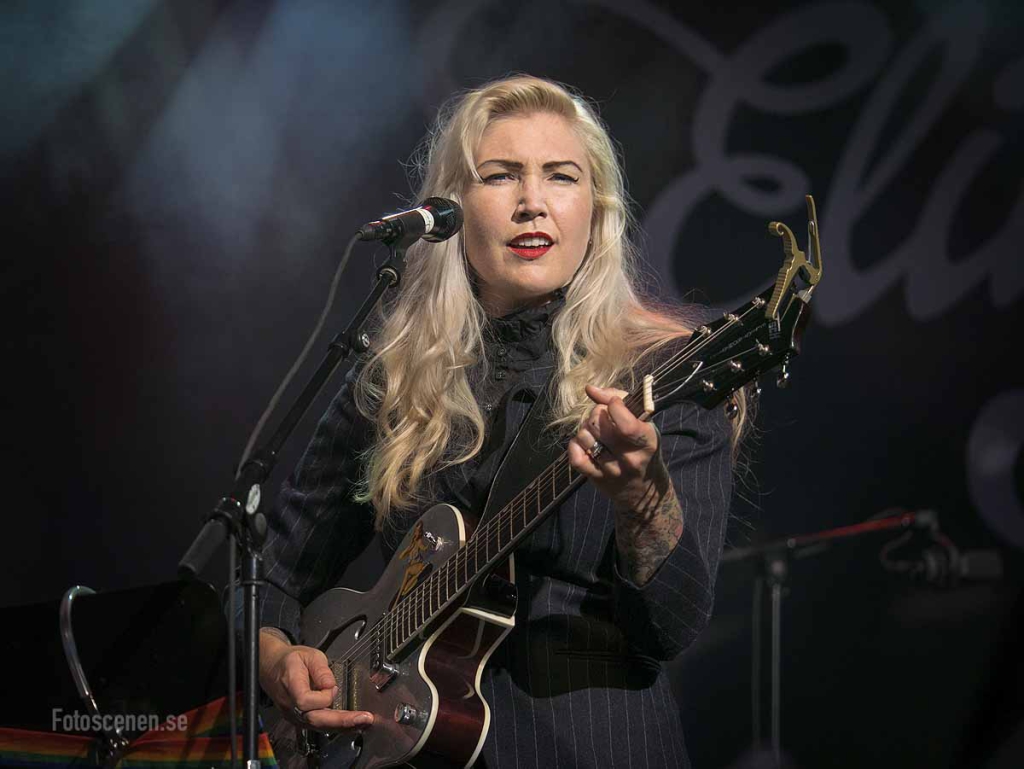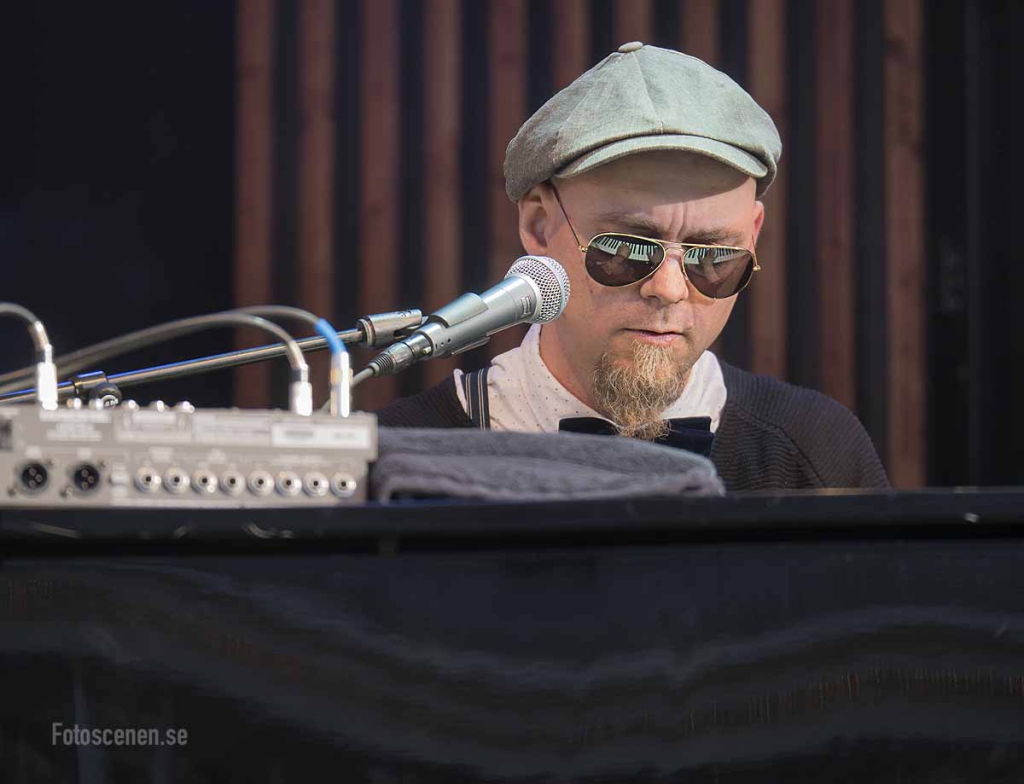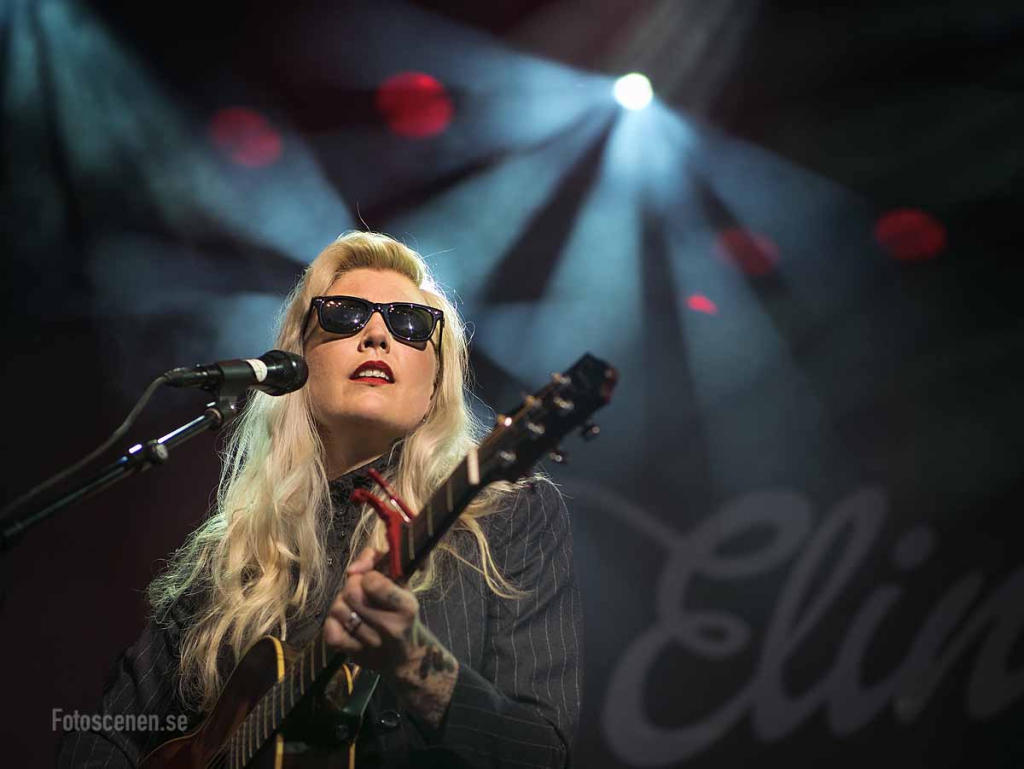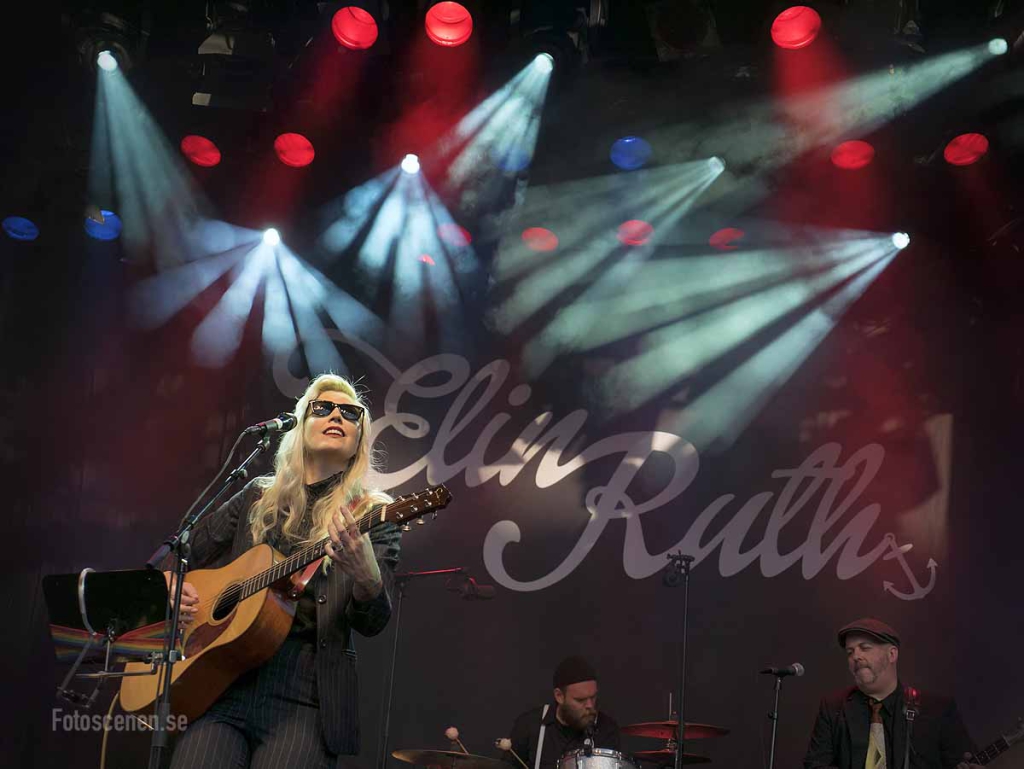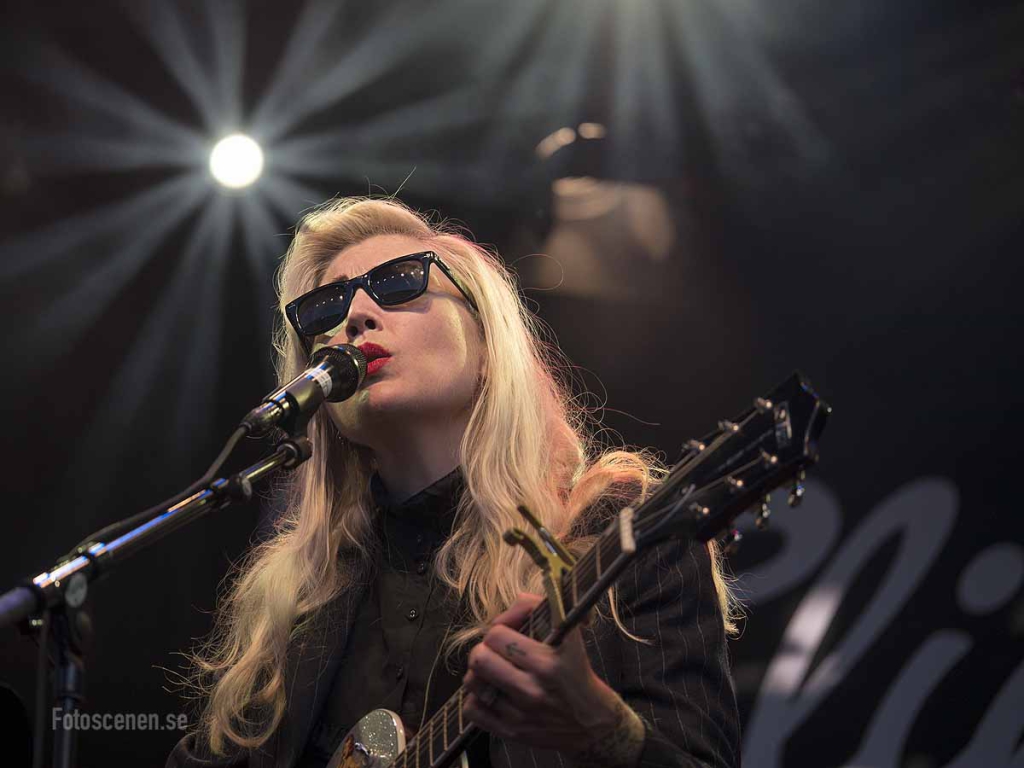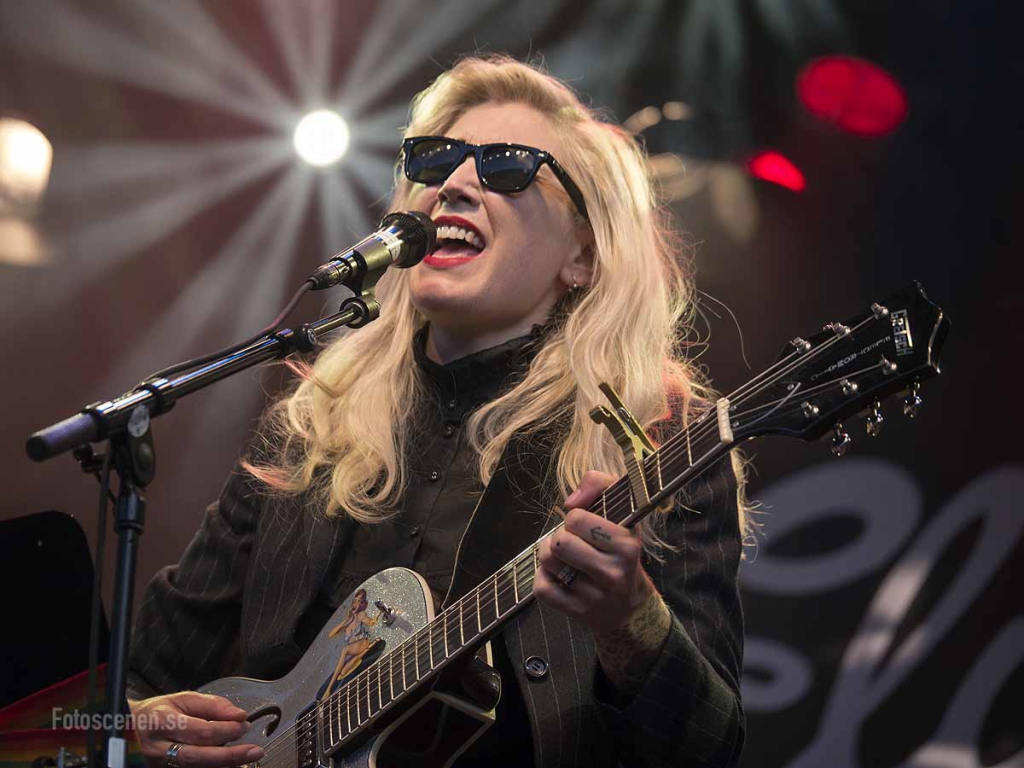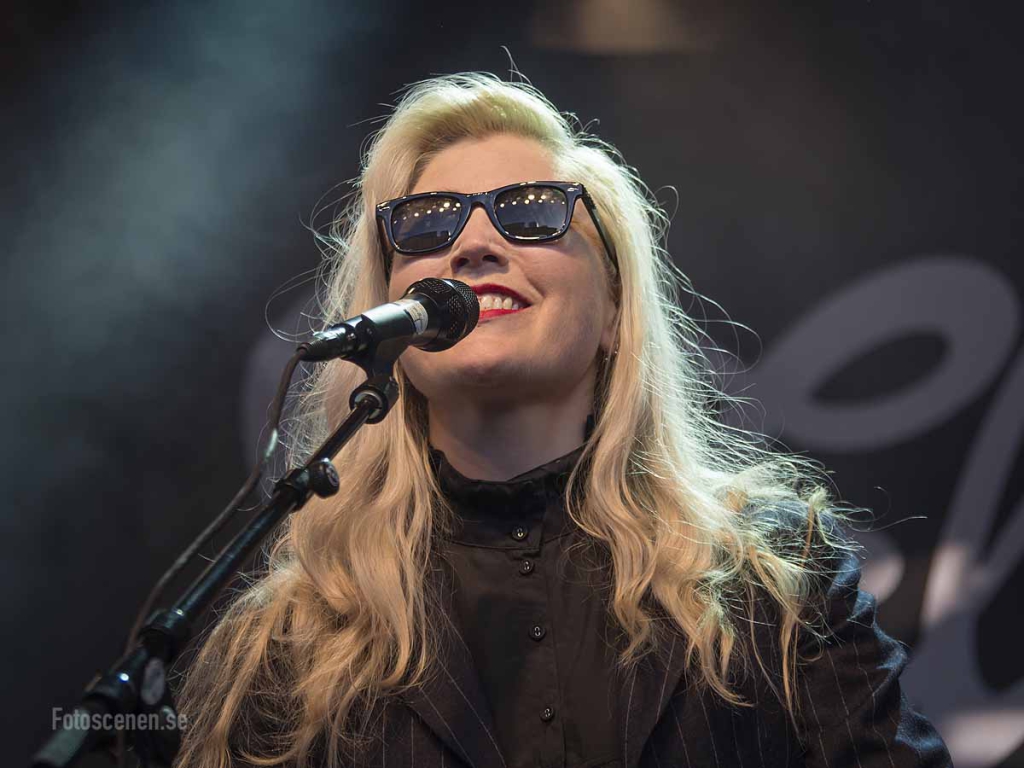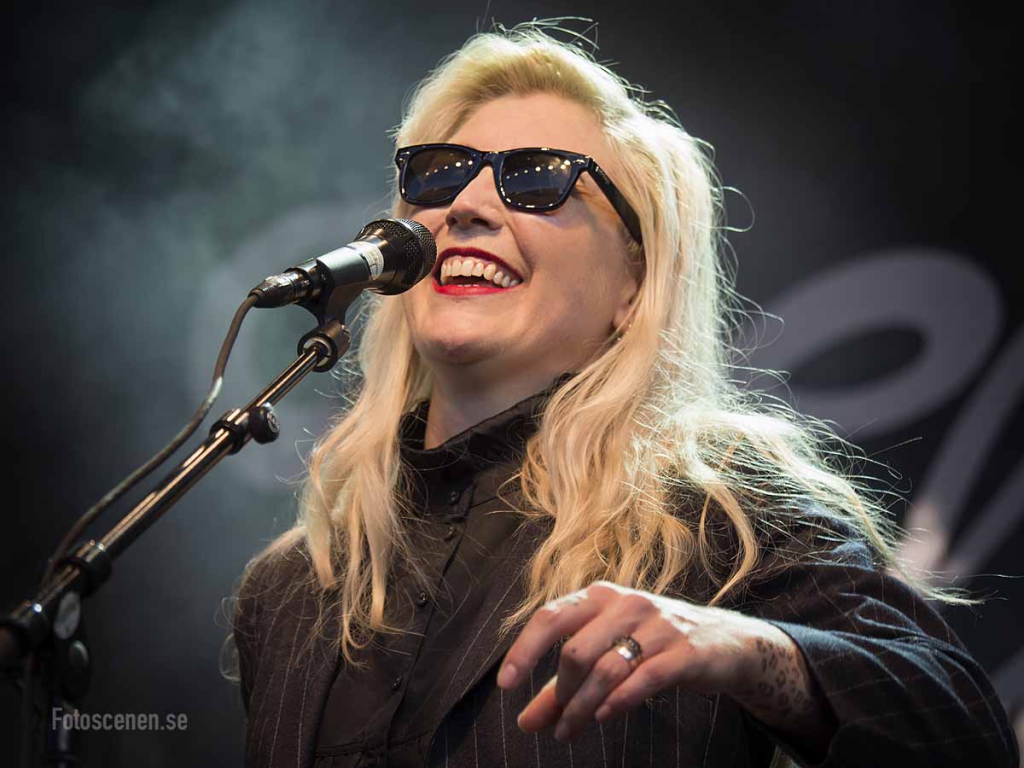 Strålande sol och så varmt att jag tar av mig hoodien, kan det vara sommar? Alla har svårt att tro det, inte minst Elin som blir varm i sin svarta kostym. När jag tittar på bilderna här, är det nästan svårt att tro att ljuset var vad det var, men det var lilla GM1:an som än en gång fixade jobbet med sina snabba slutartider. Jag vill ju alltid fota med största bländaren och då blir det att man chansar och sen sitter man där med en massa överexponerade bilder. Två såna blev det igår på allt jag fotade, blev lite överraskad själv. Elin ser fantastisk ut på bilderna, men min favoritbild är den på keyboardisten Torbjörn Eliasson, kul reflektion. Bra konsert också och ganska mycket folk.
Jag har fotat Elin innan, de bilderna finns här.
Bright sunlight and so warm that I have to remove my hoodie, could it be summer? No one seems to believe it ans Elin gets hot in her black suit. When I look through the images, it's hard to believe that the light was what it was, but it was the little GM1 that saved the day again, with it's short exposure times. I always prefer to shoot with a large aperture, so I often take a chance and end up with overexposed pictures. I've only got two of those yesterday, I was a bit surprised myself. Elin looks amazing in the pictures, but my favorite is keyboardist Torbjörn Eliasson, a fun reflection. 
I've shot Elin before, those pictures are here.