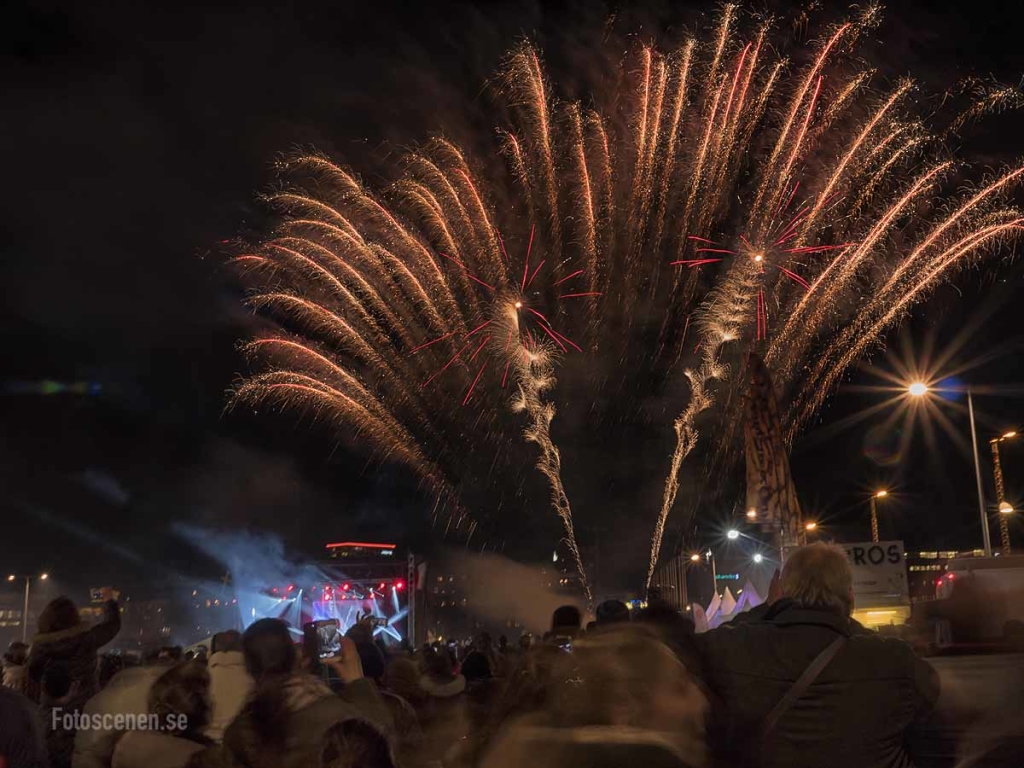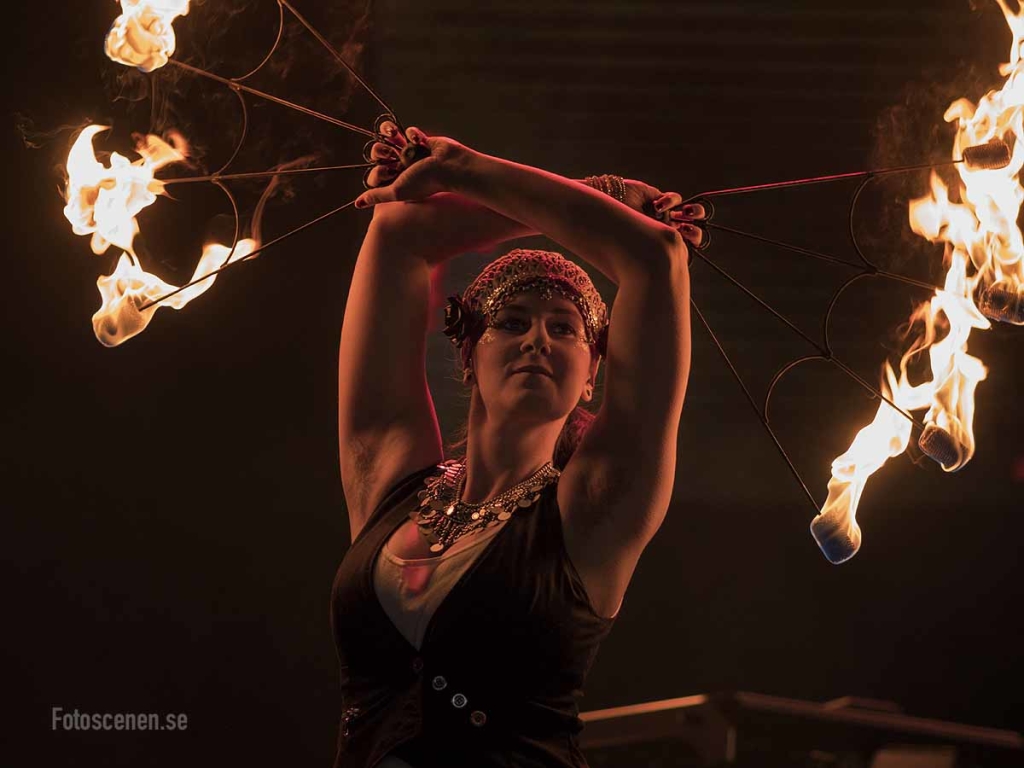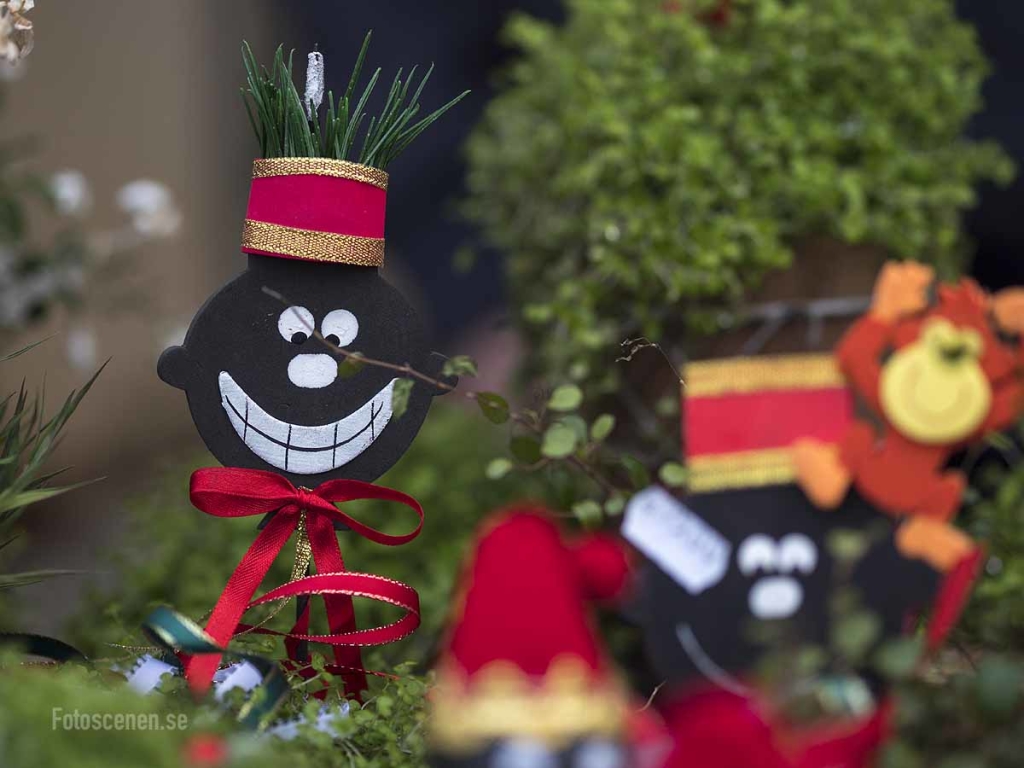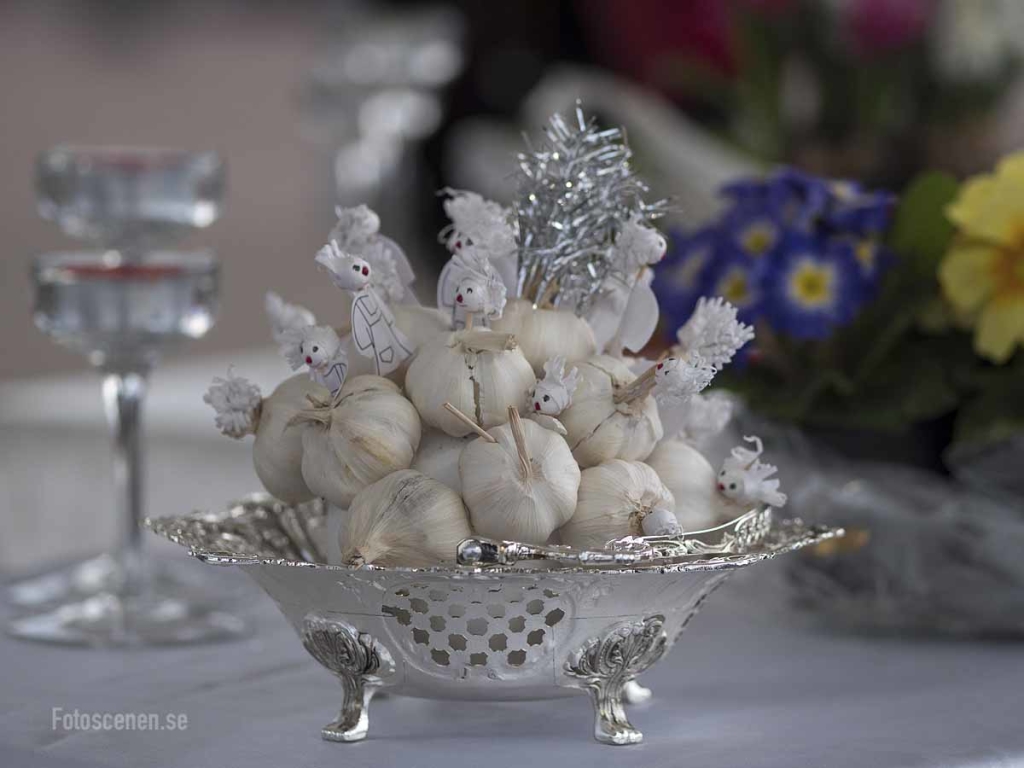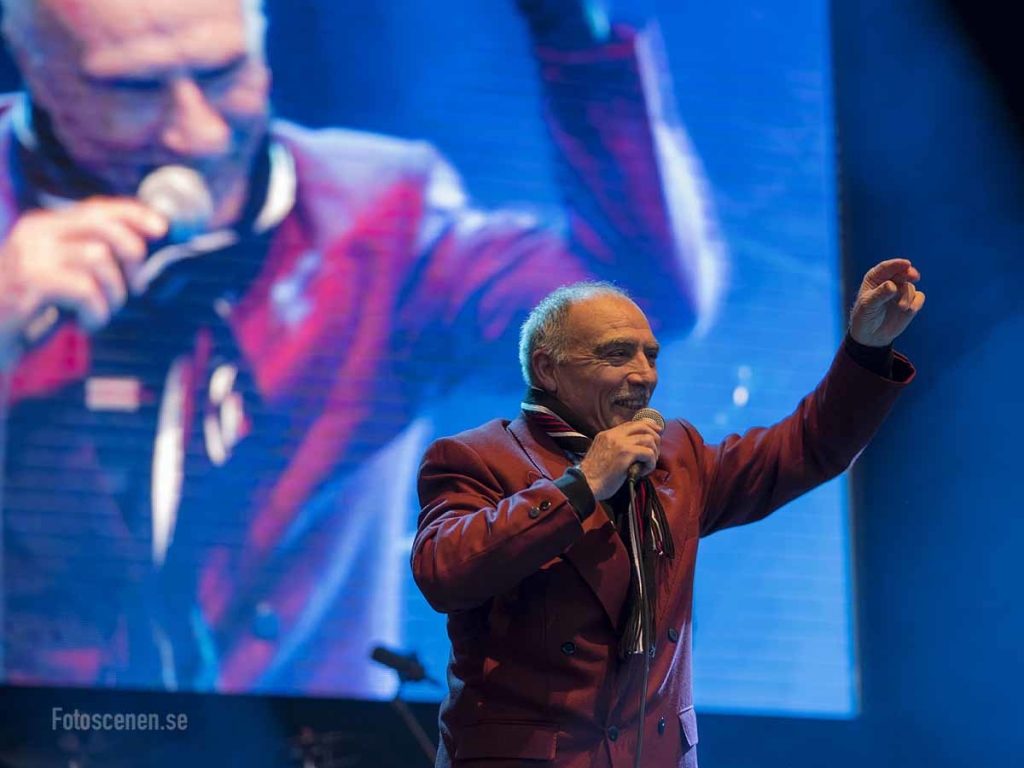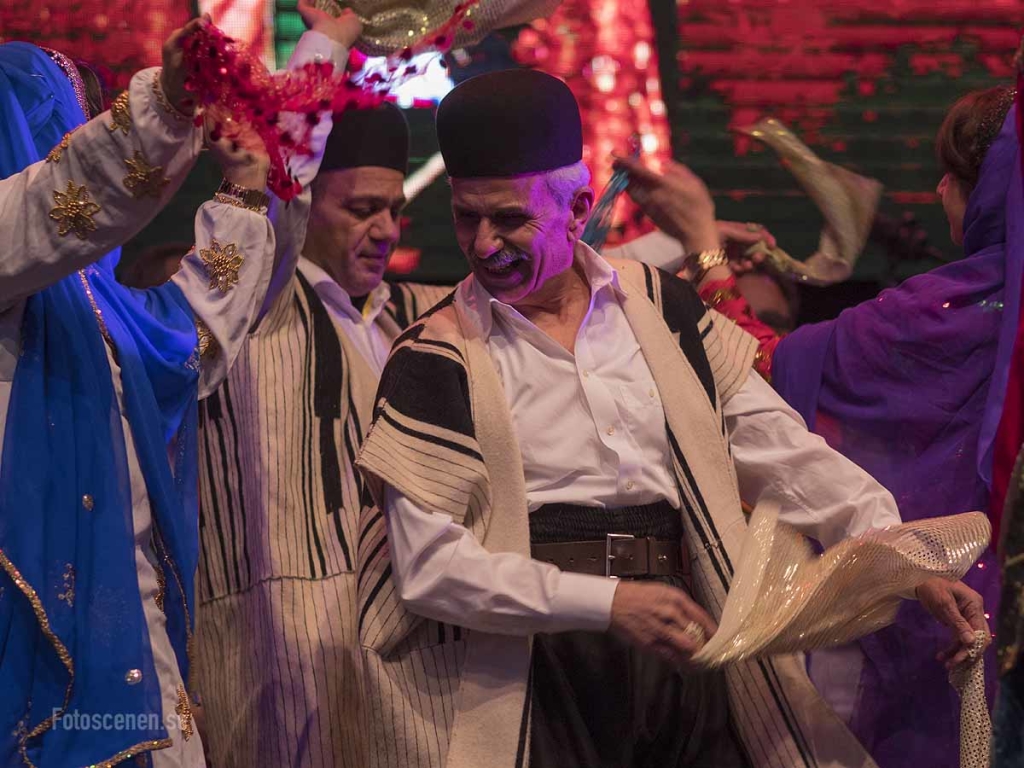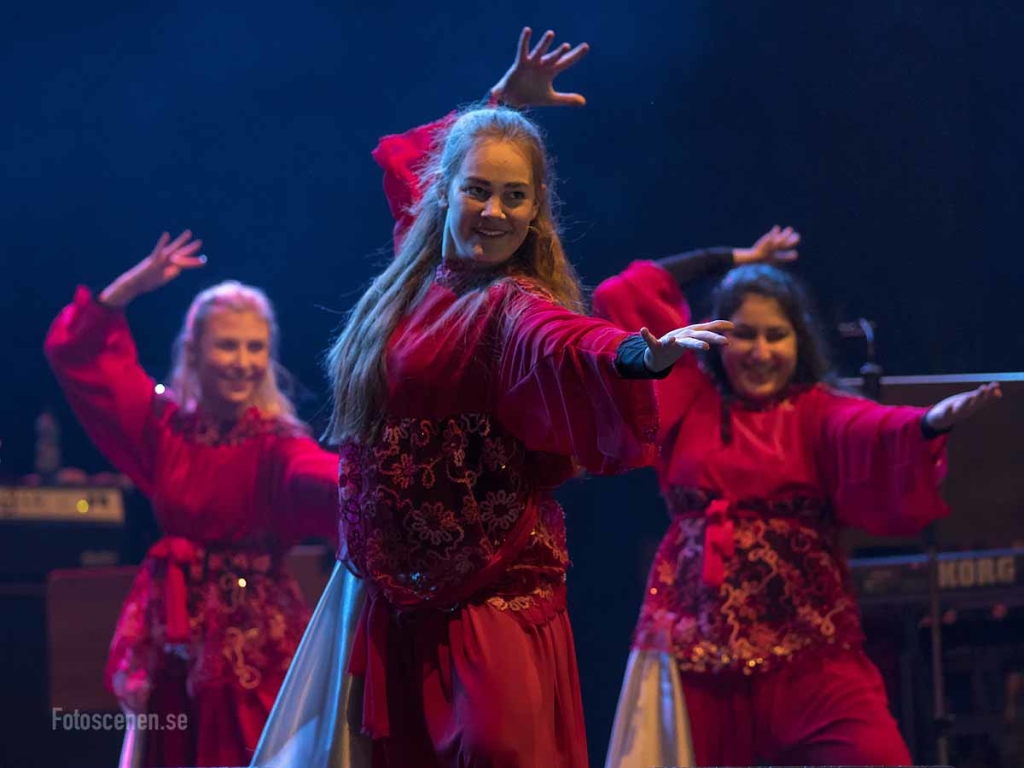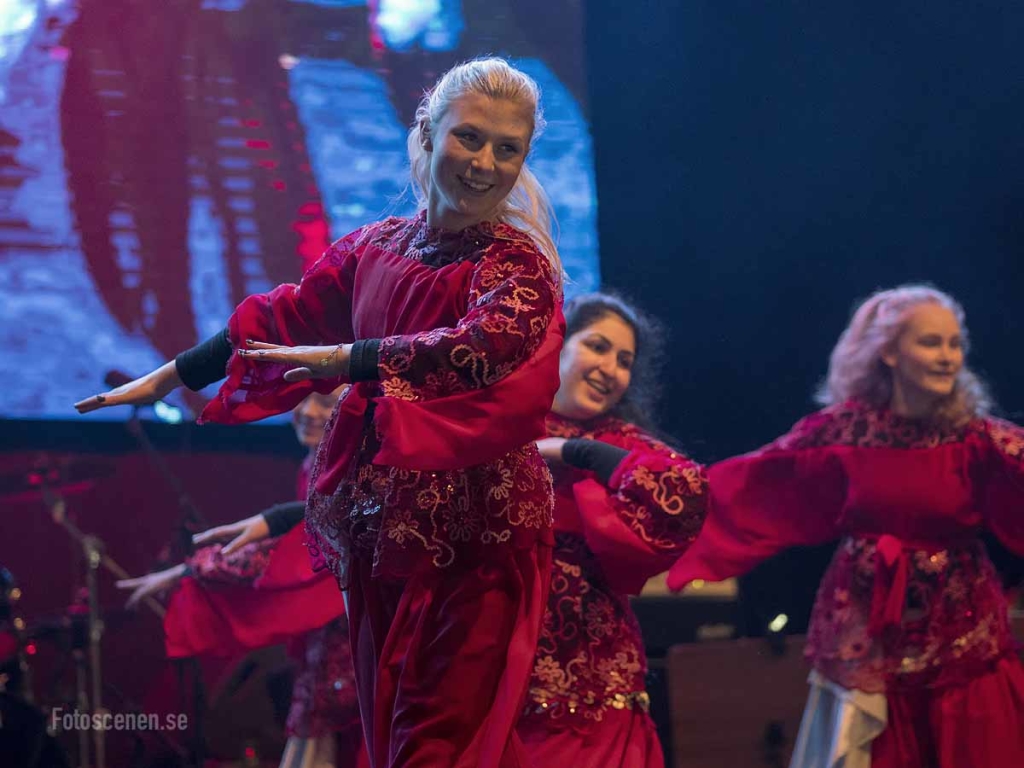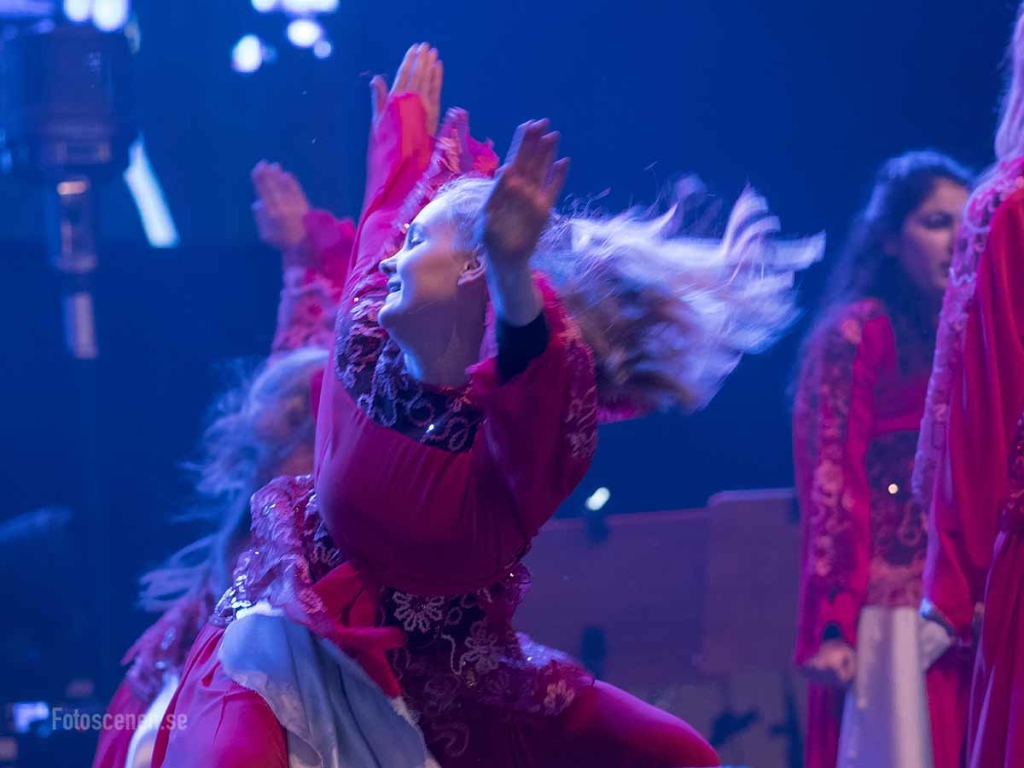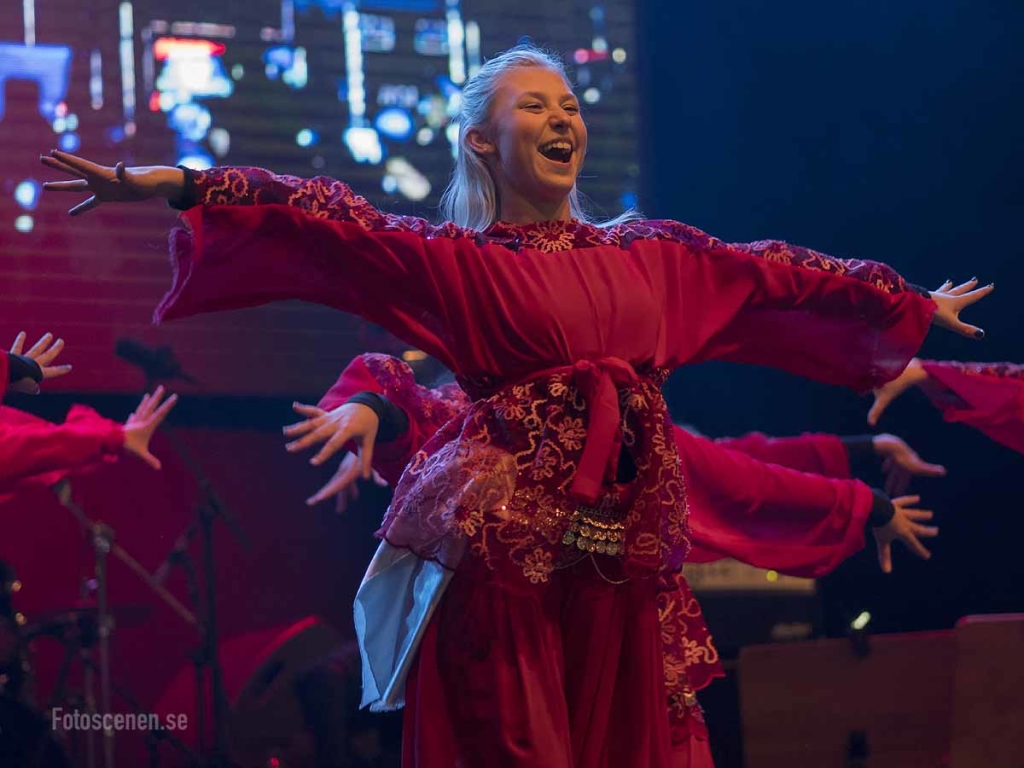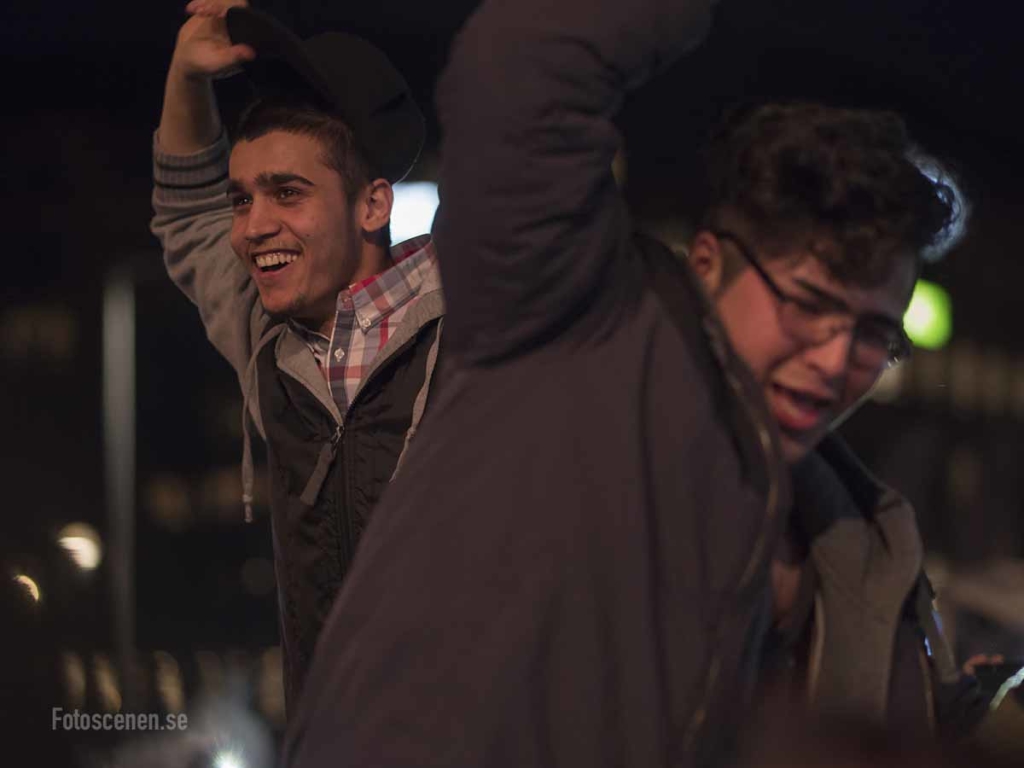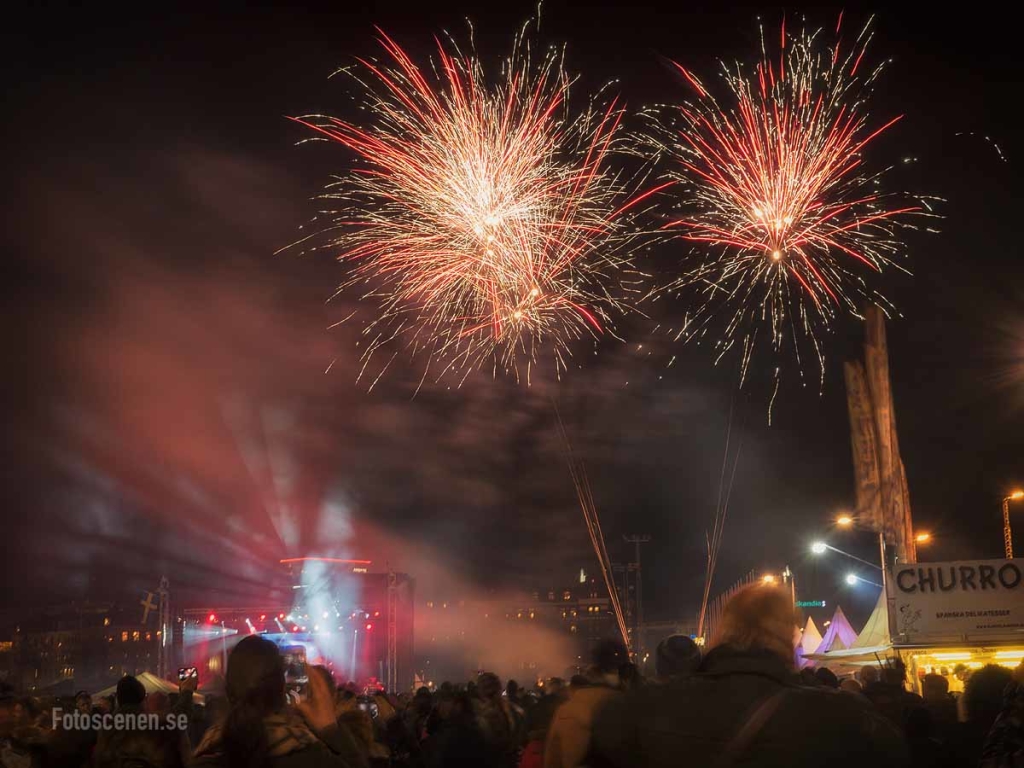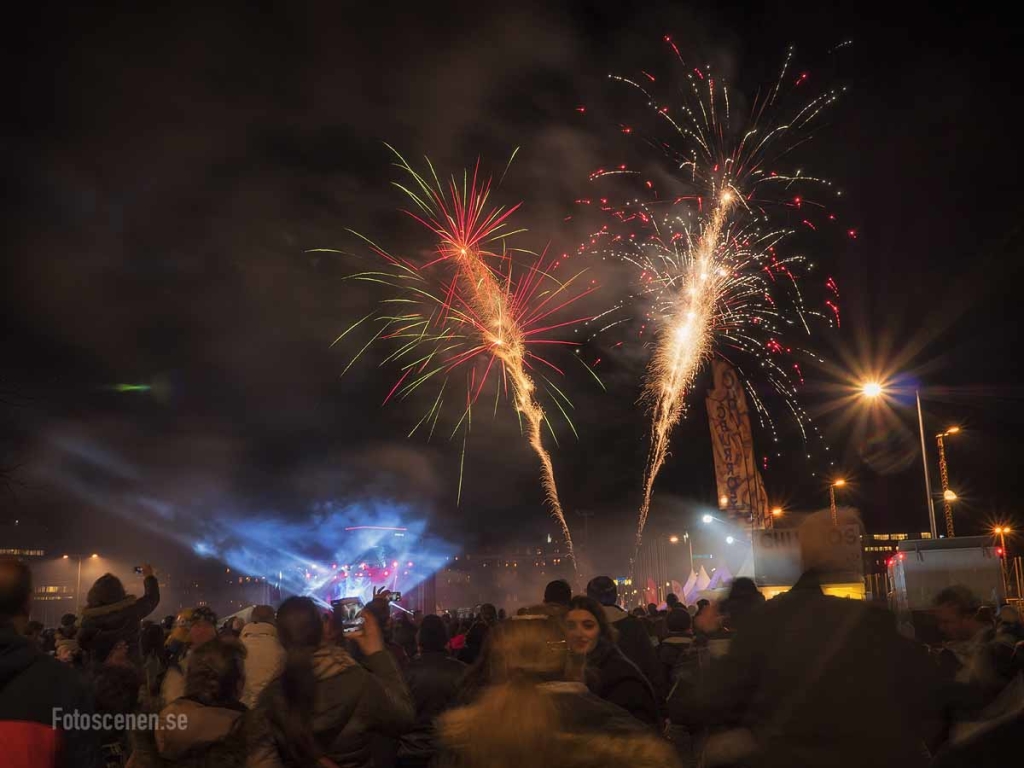 Första gången jag var på Eldfesten var det rejält många minusgrader, så de här plusgraderna var rena vårvärmen. Mitt mål för kvällen är att få bra bilder på eldshowen och fyrverkeriet. Det första kräver en plats längst framme vid scenen och det senare en plats längst bak.
De här människorna är precis som vi så innan det börjar står alla på avstånd från scenen och när Behrang Miri går på scenen tänker jag att om jag flyttar mig lite i sidled kan jag få en bra bild med skärmen i bakgrunden. Just då bestämmer sig hela publiken att nu är det ok att gå fram och ställa sig vid kravallstaketet och jag är fast.
För att få lite struktur på edsflammorna krävs låg ISO och korta slutartider och sen hoppas på det bästa. Vid det här laget var det så trångt att jag knappt kunde byta kamera.
För fyrverkerifotandet krävs låga ISO och långa slutartider och naturligtvis stativ, jag hittade en bra plats men hade oturen att en annan fotograf som var huvudet längre än alla andra kom och ställde sig framför mig. Inte snyggt, men jag lägger lite skuld på mig själv hade jag försökt ta kontakt med honom hade han kanske ställt sig bredvid mig istället. Sen var det så mycket folk att det inte gick att röra sig inne på området så jag åkte hem.
The first time I attended Eldfesten it was real cold, so this evening felt like spring. My goal was to get good pictures of the fire show and the fireworks. The first demands a place up front close to the stage and the latter way back.
These people are just like us, leaving a good space between themselves and the stage before it starts and when Behrang Miri enters the stage I think that if I just move a few meters off centre, I'll get a nice pic with the screen in the back. That's when the collective takes an unanimous decision to storm the stage and I'm stuck.
To get some life into the flames, low ISO and short shutter times are required and then you just hope for the best. At this time it is so crowded that I have a hard time switching cameras.
To shoot the fireworks, low ISO and longer shutter times is key, add a prayer and your golden. Unfortunately another photographer taller than the rest decides that my spot is probably the best and stands in front of me. I blame myself though, if I had tried to make contact with him he would probably have taken a spot beside me instead. By that time it is so crowded that I leave.