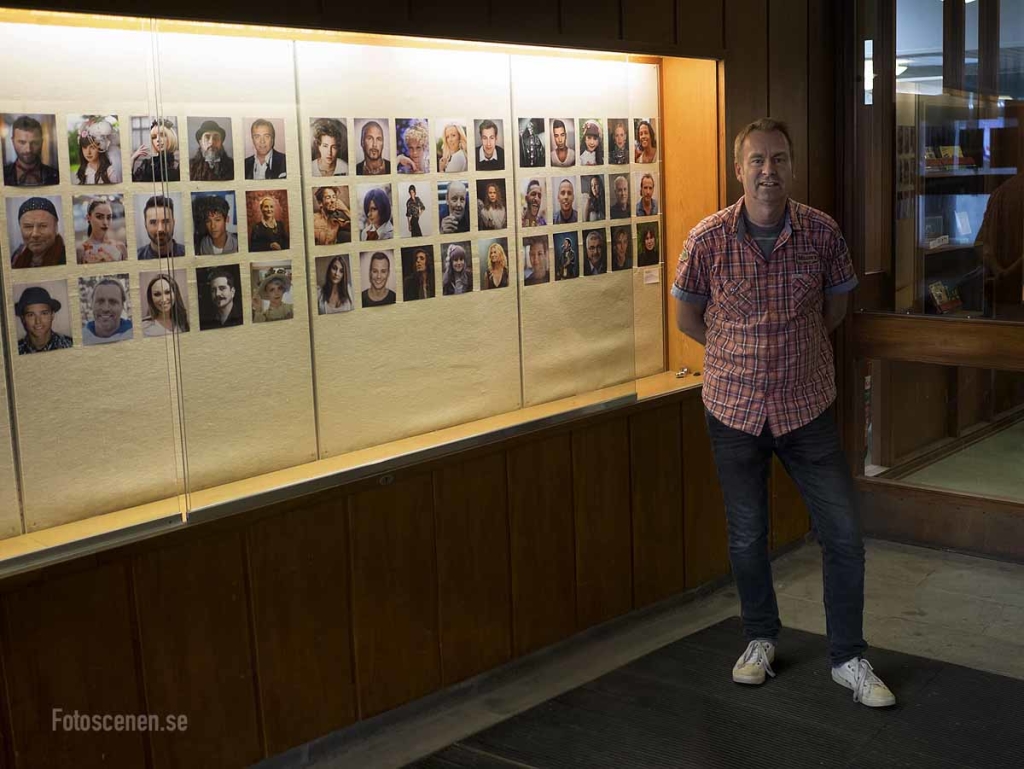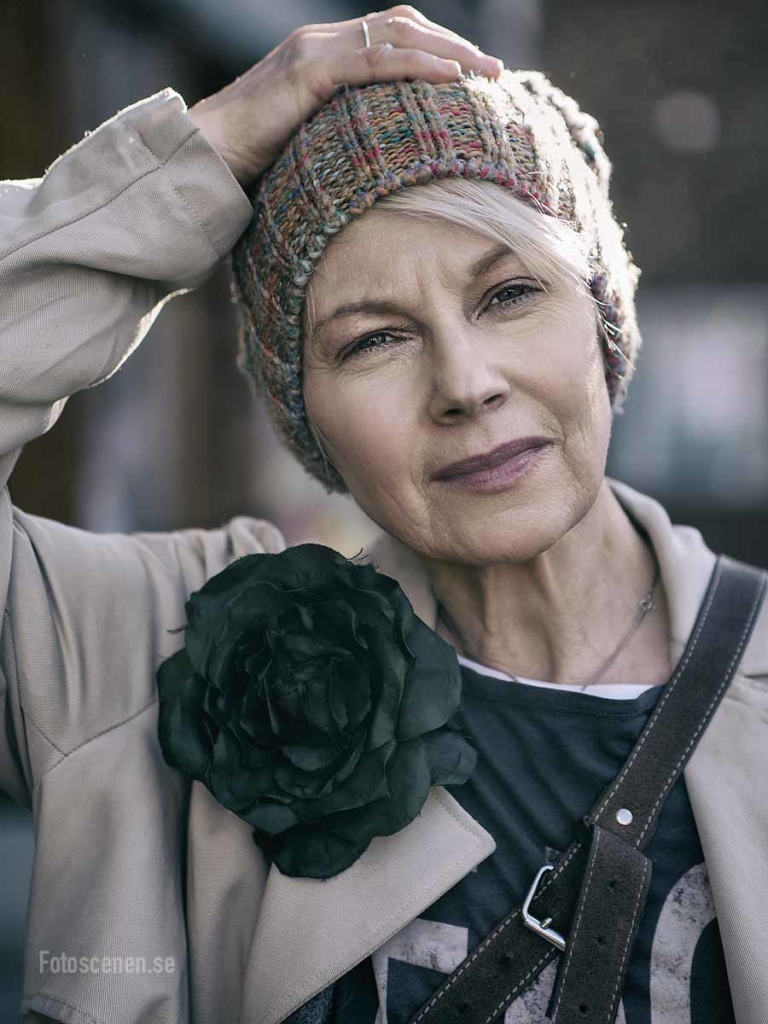 Det här är ju nästan pinsamt hur dålig jag är på att uppdatera bloggen, nu har redan mer än halva tiden gått på min utställning av porträtt på Majornas Bibliotek på Chapmans Torg i Göteborg. På mellanbilden ser ni en liten del av alla porträtt jag har hängt upp. Tanken var att dels att bara visa en liten del av det jag fotar, dvs porträtt och dels att mängden bilder skulle vara en del av upplevelsen. Man hade ju också kunnat välja ut tio porträtt och göra större förstoringar. Men jag tor att de flesta bara gått förbi, nu verkar det som många slänger en blick och sen stannar upp och faktist tittar.
Lite drygt 200 bilder, fyra knappnålar till varje bild. Tusen nålar fick en ny innebörd och det tog nästan tre timmar innan det var klart. Jag har varit inne varje dag några timmar och det har varit många som varit nyfikna och velat prata, vilket är jätteroligt. Jag har också haft med mig kameran för att kanske få ta ett porträtt på besökarna, hittills är det bara en som ställt upp, men jag kommer att vara där i varje fall tisdag och torsdag nästa vecka också, sen är det slut, men det finns redan planer för nästa utställning som förmodligen blir på ett helt annat tema.
It's almost embarrassing how slow I am at updating the blog, more than half the time my exhibition of portraits will be showing at Majornas Bibliotek has already passed. In the picture in the middle you see a small portion of the pics. The idea was to focus on just one part of what I'm shooting (i.e. portraits) and that the massive amount of pictures would be part of the experience. I could have chosen just say ten photos and made them larger, but I think most people would be unlikely to connect to just that picture. This obviously makes people stop and actually look.
More than 200 pictures, four pins to each one. A thousand needles got a new meaning and it took almost three hours to hang. I have been there every day for a few hours and there has been a lot of curious people, and that is real fun. I also brought my camera, but so far only one visitor has agreed to let me take their portrait, but I will be there next week at least on Tuesday and Thursday, and then it's over. But I already have plans for the next one, which probably will be on another theme completely.