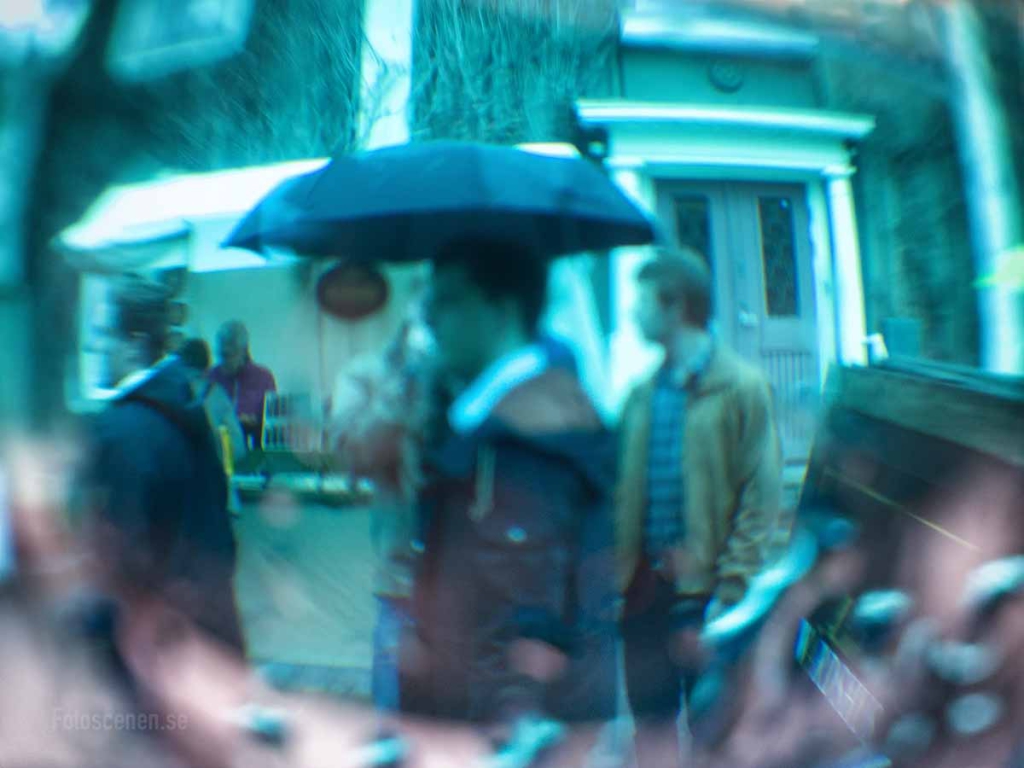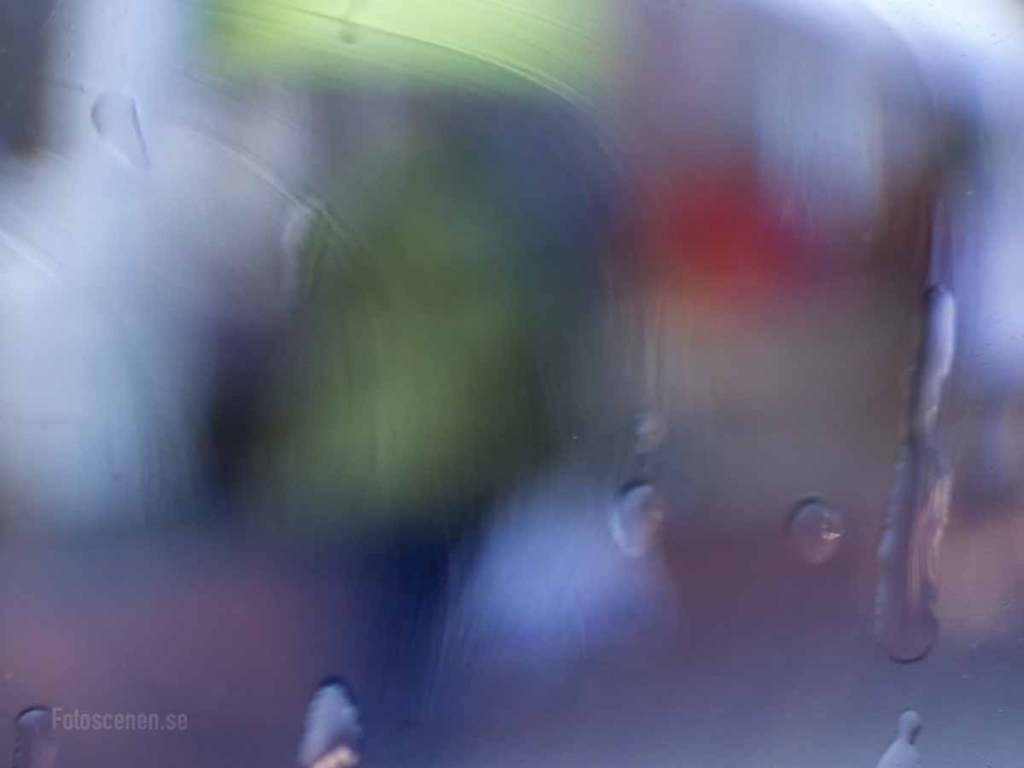 Igår åkte jag till Liseberg för att fota blommor på deras Trädgårdsdagar som pågår nu. Med makrot naturligtvis. Det blev en del fina bilder, men de jag själv blev mest nöjd med var dessa. En försäljare sålde glaskulor i metallställningar och jag stod och fotade dessa tills axlarna värkte. Jag har inte fotat igenom kulorna, utan vad jag försökt göra är att fota reflektionen med makrot.  Lite klurigt, så klart, det blir ju både upp och ner och spegelvänt. Om någon stannade till var det lättare att få fokus, men de bilderna blev ointressanta. Ju suddigare desto bättre, tyckte jag. Regnet och paraplyerna gjorde sitt till för att sätta känslan.
Jag postade bild tre i Facebookforumet Street photography Sweden igår för att se om det fanns någon annan än jag som gillade det här. Det blev några få likes. Ganska väntat, det känns smalt, det här. Sen när jag checkade in lite senare på kvällen fick jag hjärtat i halsgropen. "Johnny Kääpä har uppdaterat gruppfotot" kunde jag läsa. Hur sjutton gjorde jag det, nu blir jag utslängd ur gruppen, tänkte jag och bad om ursäkt. Men det var administratören som direkt gillat den och lagt den där. Det är banne mig inte illa.
Yesterday I went to the local amusement park, Liseberg to shoot flowers with my macro lens at their garden days. I got some nice images, but I was most pleased with these. This one seller had these glass orbs and I was taking pictures until my shoulders couldn't take anymore. I didn't shoot through them. What I did was photographing the reflection with the macro. A bit tricky, it's upside down and mirrored. When someone stopped in front of me, it was easier the get the focus right, but those pictures were not that interesting. The blurrier, the better, in my opinion. The rain and the umbrellas helped creating the mood I was after.
I posted image number three in the Facebook group Street Photography Sweden to see if anyone else felt like I did. I got a handful of likes, nothing to brag about. Later when I checked in again I read Johnny Kääpä has updated the header photo. How did I do that, I'm gonna get banned, I thought, and apologized. Turns out the admin did it, quite an honor.