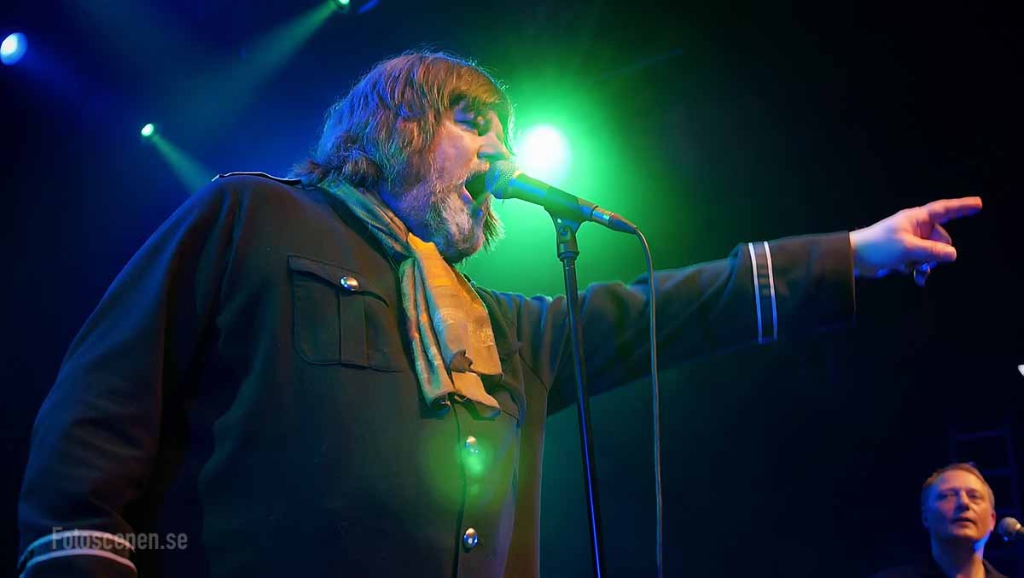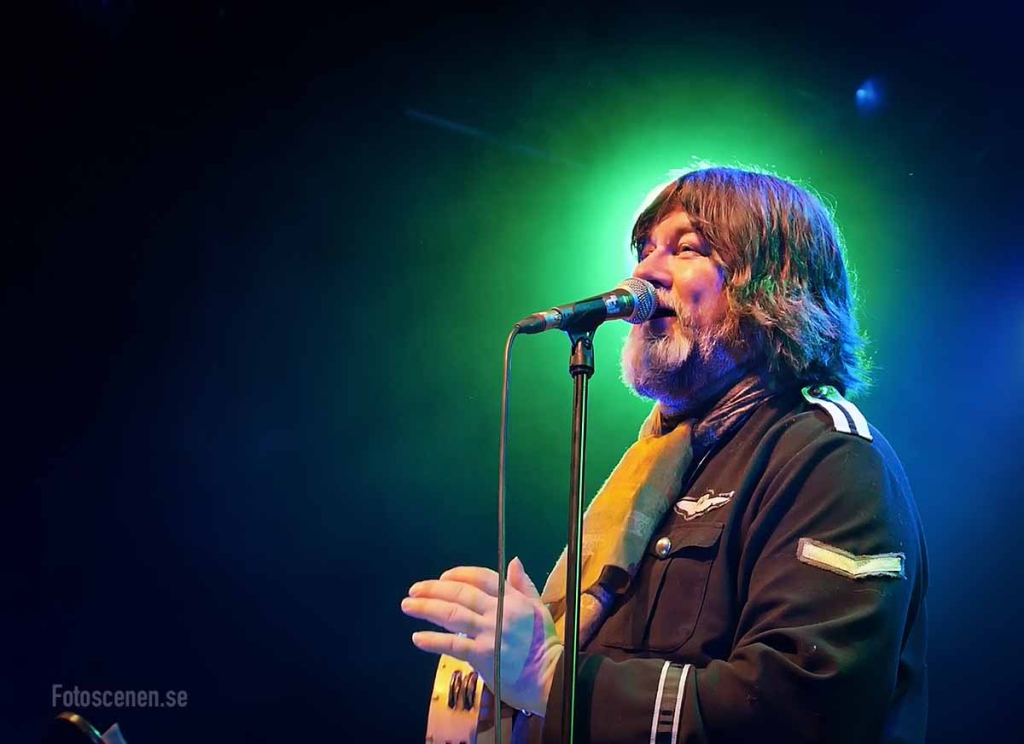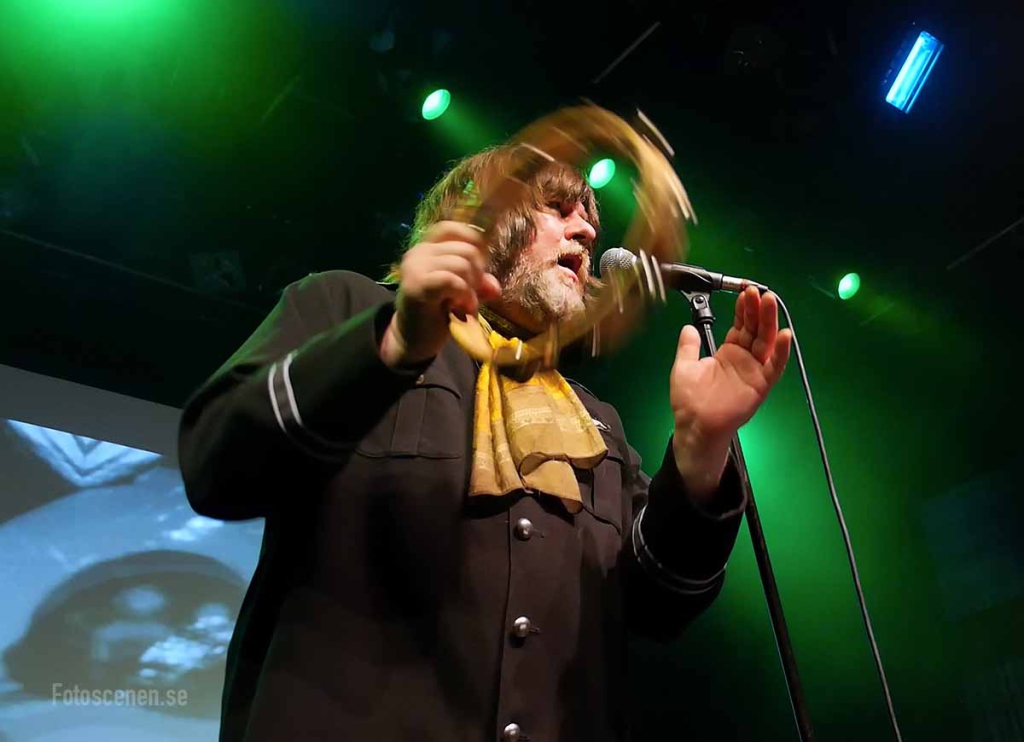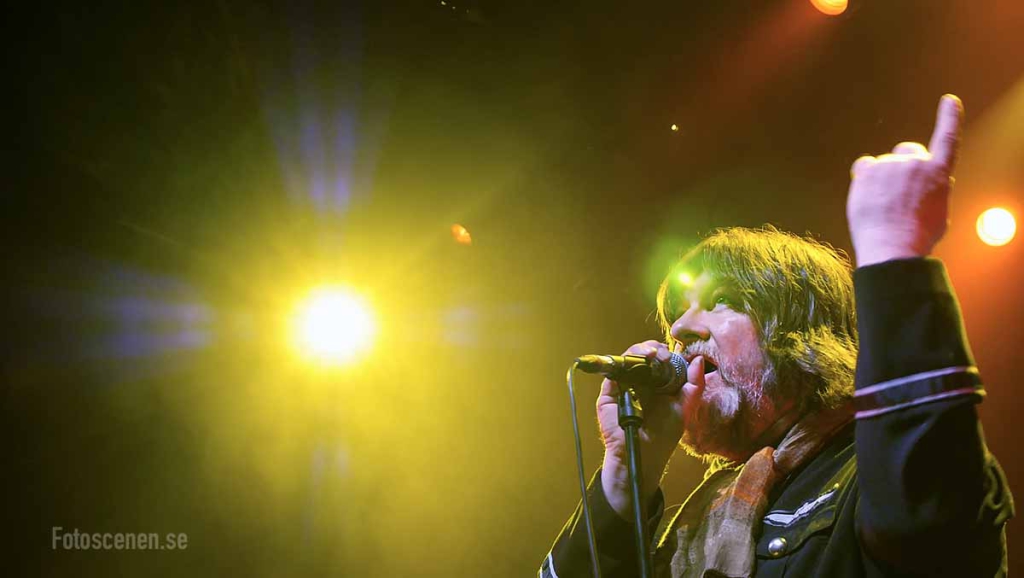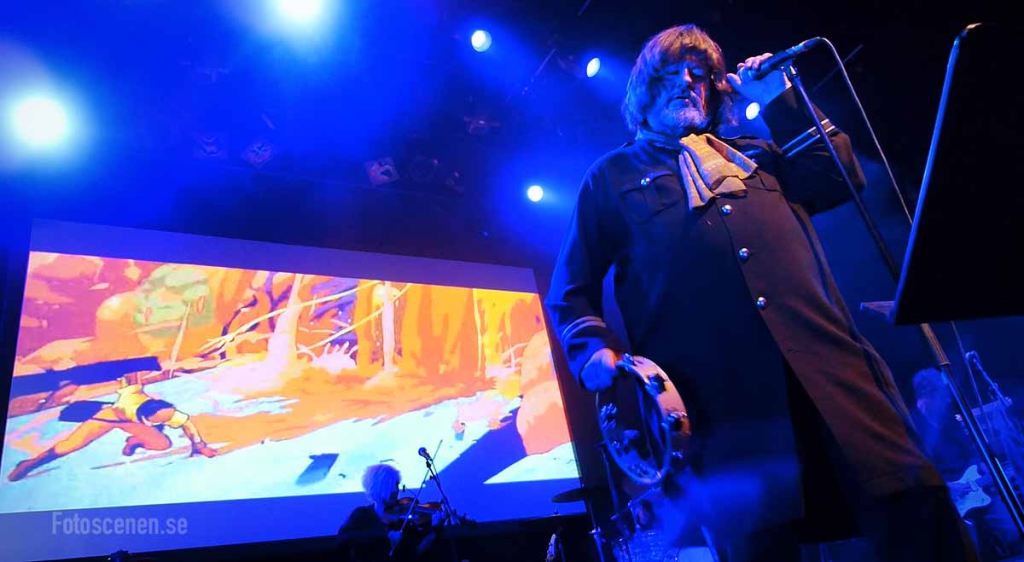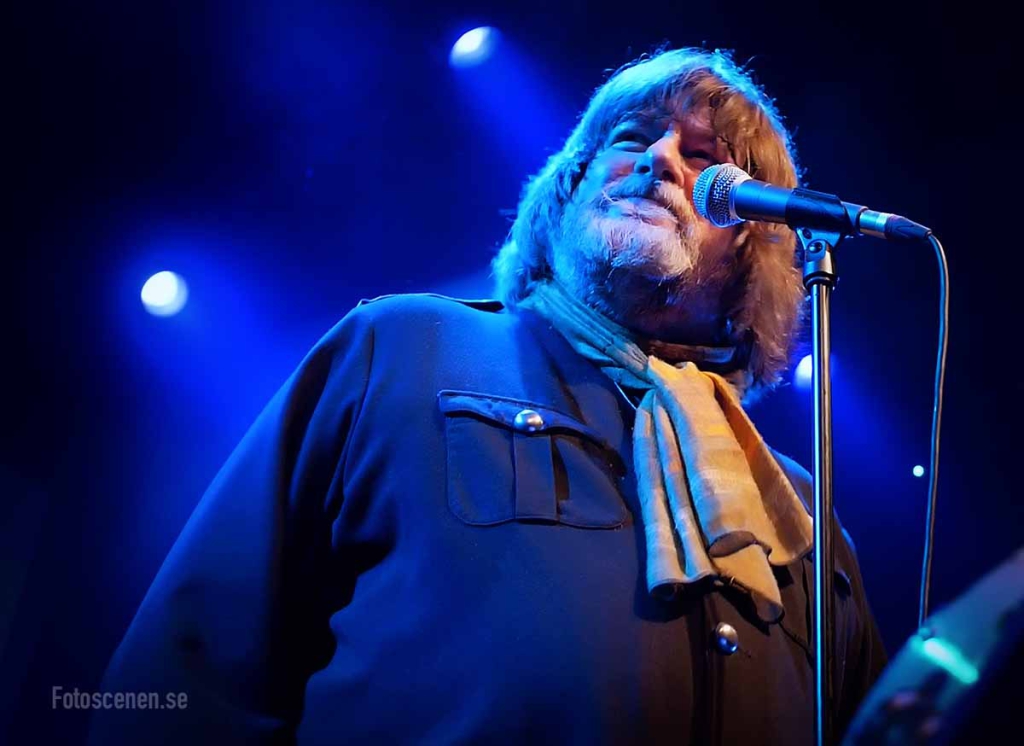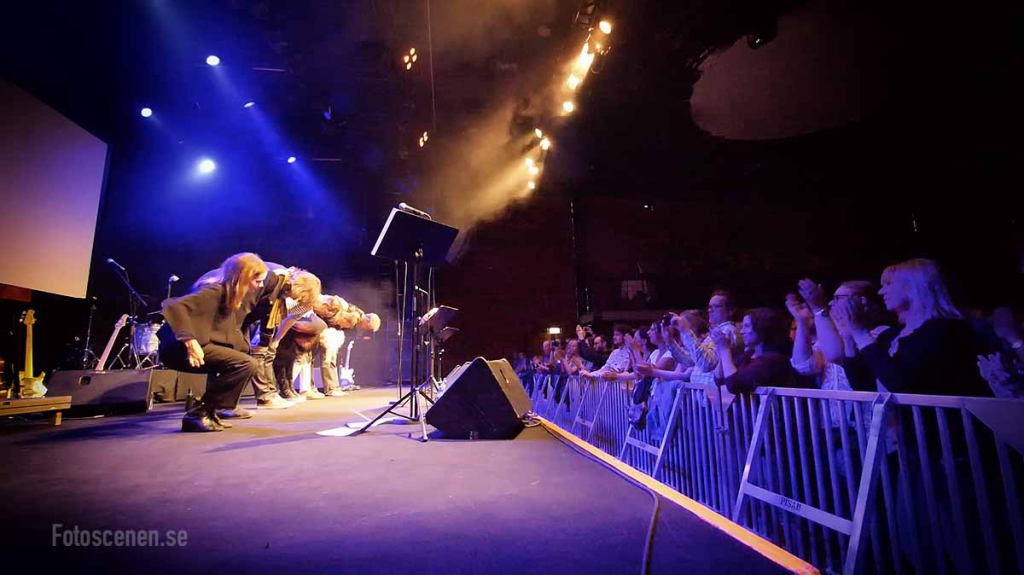 Vafalls!? Skrev jag inte att jag inte tog några bilder på konserten i måndags? Jo det är riktigt, men nu har jag fått tillbaka mitt minneskort och tittat igenom vad jag filmat och plockat skärmdumpar ur filmen. Det är detta som är åtminstone en del av framtidens fotografi. Visst det är lättare att hitta rätt ögonblick, men samtidigt mindre man kan göra i redigeringen med bilden. Är det fel vitbalans får man leva med det, och bilderna lämpar sig bara för webben, inte att tryckas. Men bättre än inget.
Now what!? Didn't I write that I never took any photos last Monday. Quite right, but now I've got my memory card back and looked through what I filmed and took screenshots from it. The future of photography maybe. Sure it is easy to find just the right moment, but you can't edit too much. If the white balance is off, you'll have to live with it. And it's just for the web, hardly for print.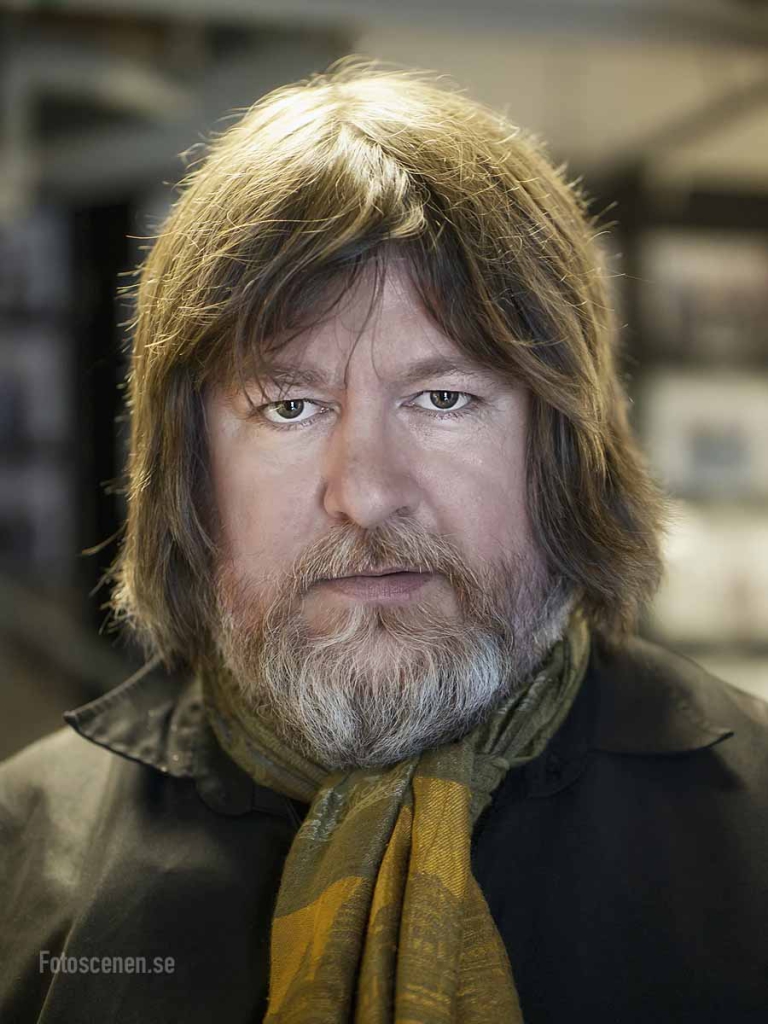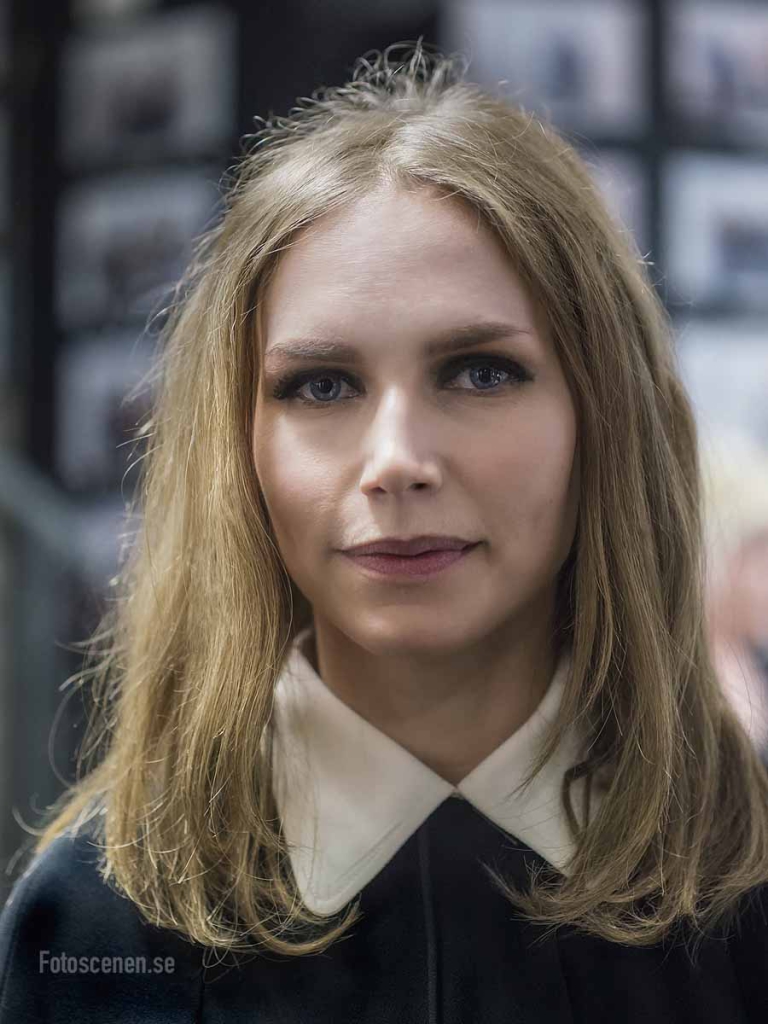 Igår kväll fick jag vara med på en riktigt kul grej. Nina Persson, Ebbot Lundberg och Magnus Carlson hyllade The Velvet Underground på Trädgårn i Göteborg och jag fick hjälpa till att filma hela konserten. Vi var sammanlagt fem filmare och nio kameror. Om detta någon gång visas på tv är det jag som filmat allt längst framme vid scenen. Jag fick lov att vara lite vild och påhittig, så jag filmade två låtar med fisheye och var med ute i logen både före och efter och filmade med vidvinkel.
Konserten var jättebra, fantastiska musiker och bra ljud. Flera gånger hittade jag vinklar och bildutsnitt där jag kände att detta är grymt, det här måste komma med i filmen. Och när vi snackade efteråt kände alla likadant, så det ska bli riktigt spännande att se den färdiga filmen om någon månad. Även om det är kul att klippa känns det rätt skönt att slippa den processen med så här många spår att hålla reda på. Några bilder från konserten har jag inte, däremot fick jag lov att ta några enkla porträtt.
Det här är ju väldigt kul övning för mig, inte bara att ta bilden och redigera den, utan också att be om den. Allt som allt en väldigt kul kväll.
Ebbot har jag fotat flera gånger tidigare, de bilderna hittar du här. Mina bilder på Magnus finns här.
Yesterday I got the chance to be part of a real nice event. Nina Persson (The Cardigans), Ebbot Lundberg (The Soundtrack of our Lives) och Magnus Carlson (Weeping Willows) paid tribute to The Velvet Underground at Trädgårn here in Gothenburg, and I got to help filming the whole concert. We were all in all five guys shooting and nine cameras. If you ever get the chance to see this, I shot everything up front at the stage. I was allowed to be wild and creative, so I shot two songs with fisheye and followed the band to the dressing room with a wide angle lens.
The concert was real good, amazing musicians and it sounded great. Several times I found angles that that made me feel that this is great, this have to make the final cut. And when we got together after, we all felt like that, so I really look forward to seeing the finished film in a month or so. Even though I do like editing, I'm kind of glad I don't have to do it with all these tracks. I don't have any pictures from the concert, but I was allowed to take a few quick portraits.
This is a good exercise for me, not just taking them and editing them, but also asking for them. All in all it was great night.
I've shot Ebbot several times before, you'll find those pictures here. My pictures of Magnus can be found here.