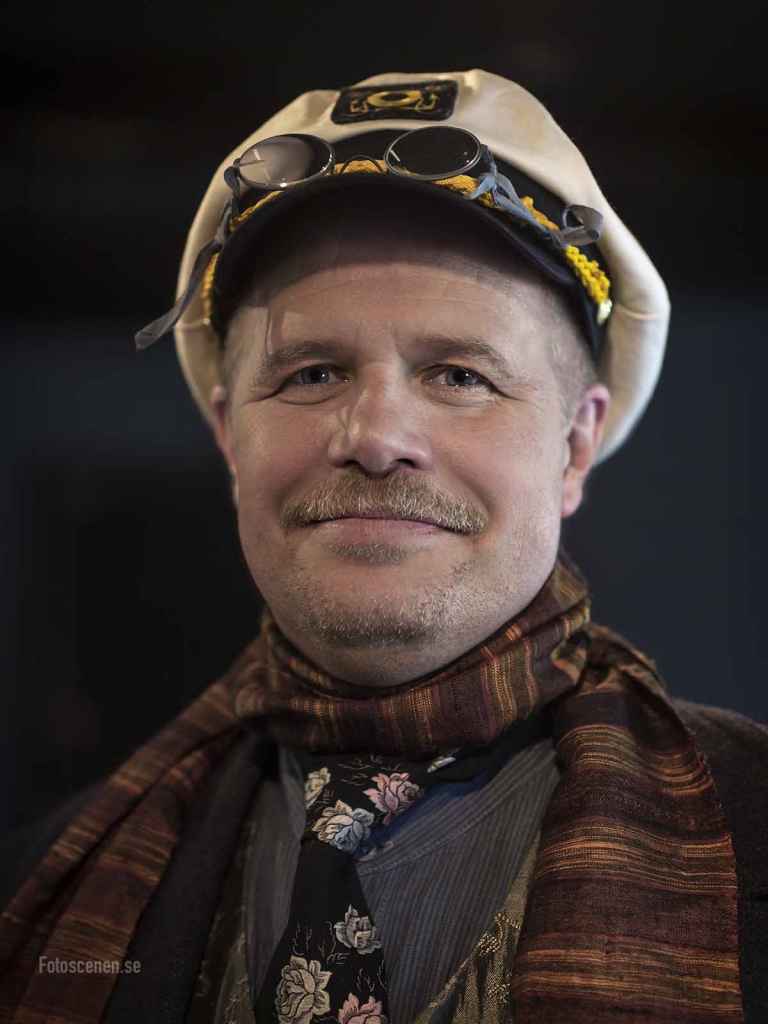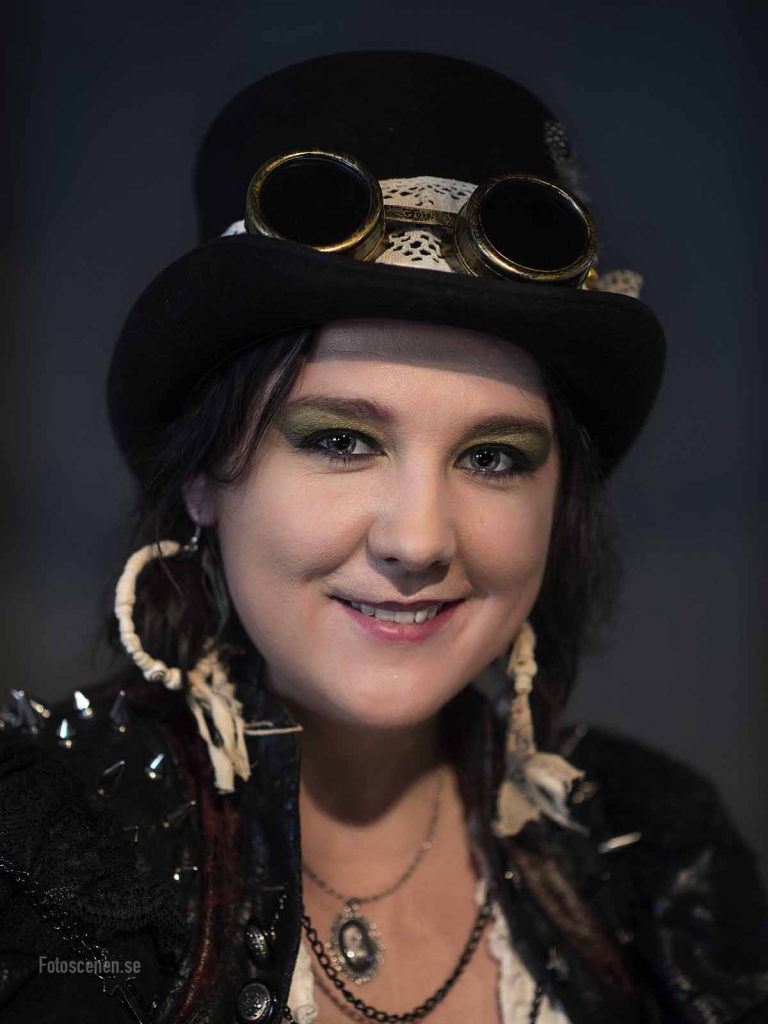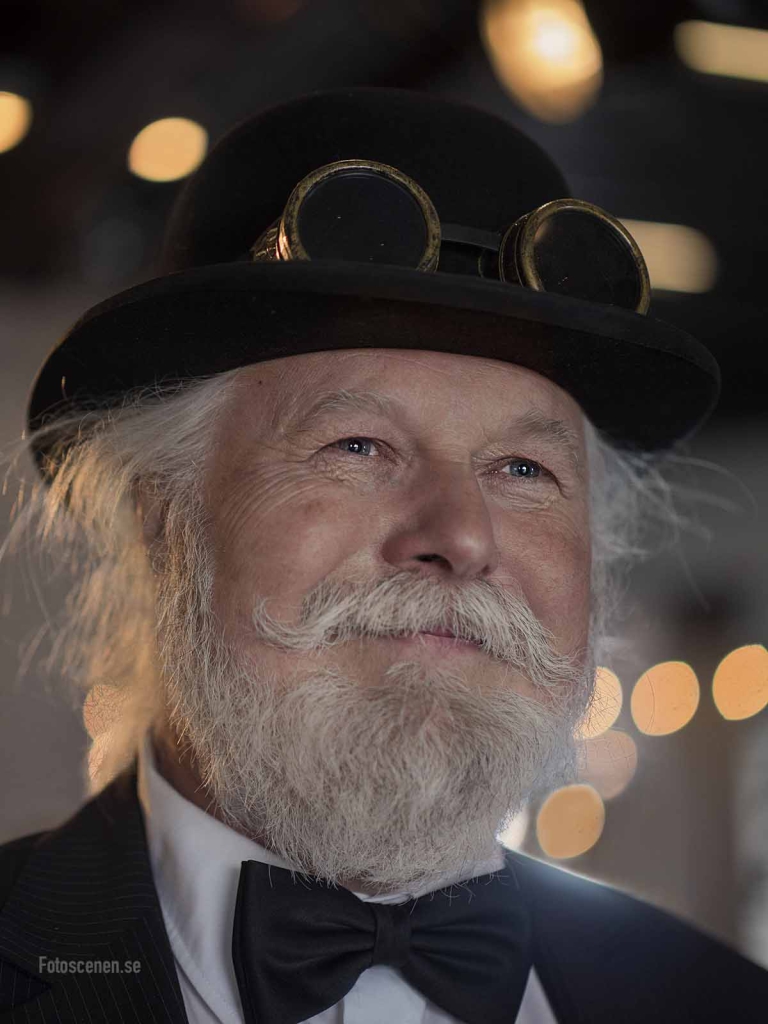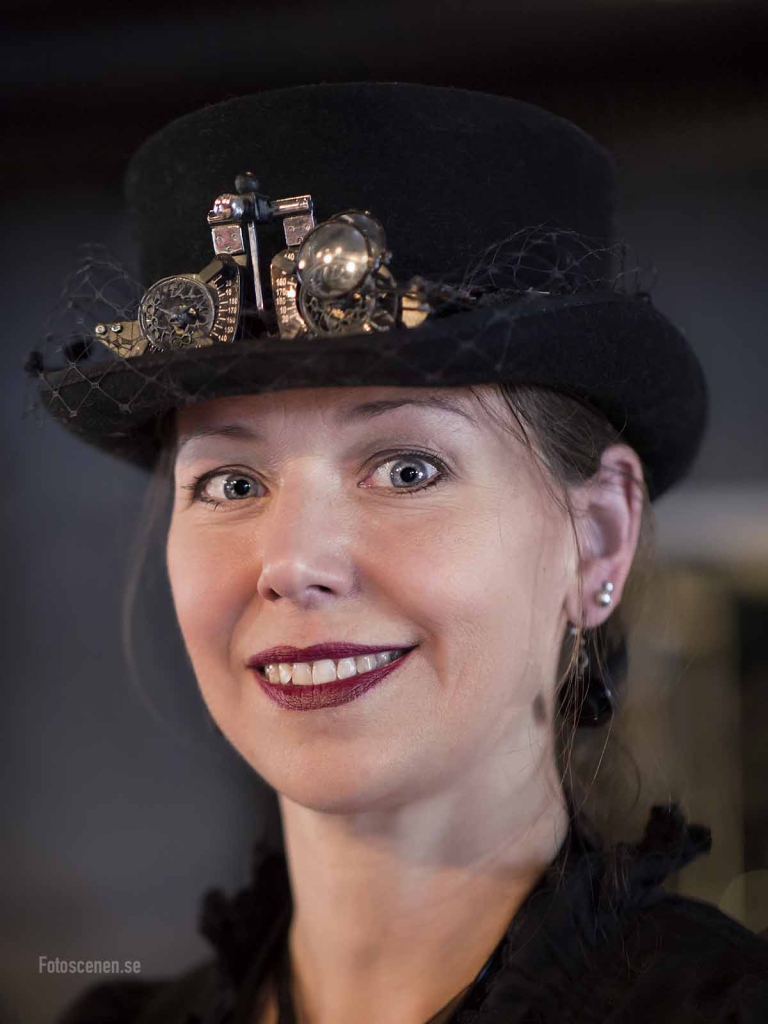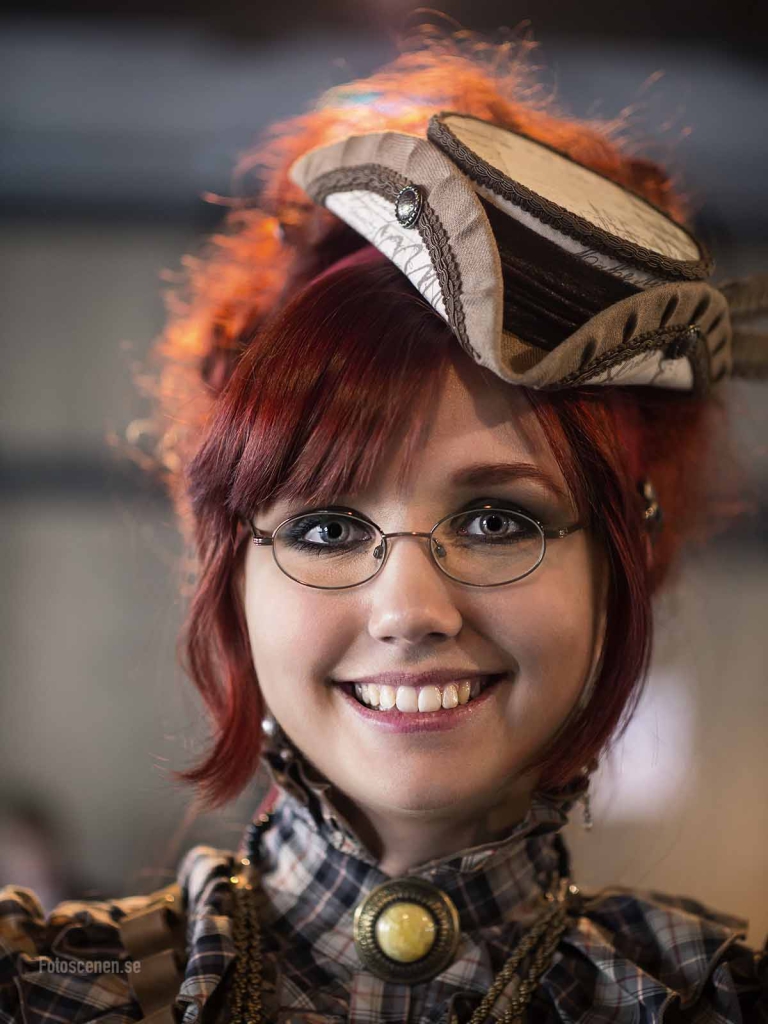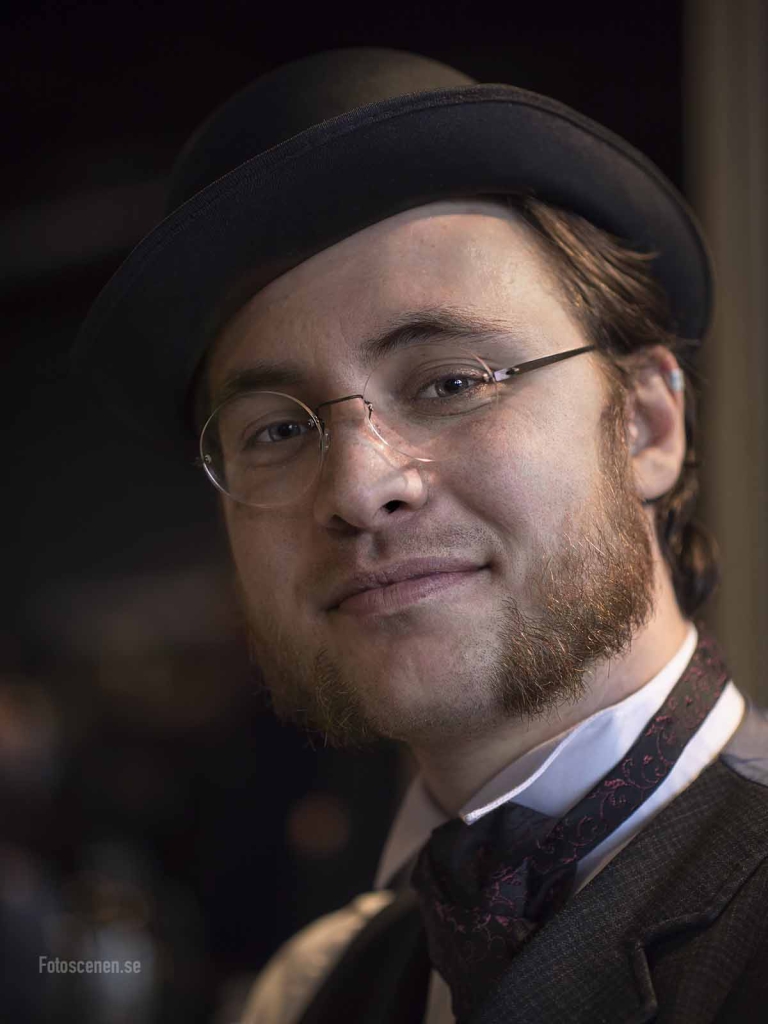 När till och med folk i ens närhet tror att man jobbar som fotograf, kan det var på sin plats att klargöra att så är det inte. Även med min F-skattsedel är fotandet fortfarande en hobby som kostar pengar, snarare än tvärtom.
Inte heller tror jag mig vara fullärd. Jag ser ju hur mycket jag lär mig hela tiden, så det är rimligt att anta att det kommer att fortsätta så ett tag till. Och det gäller ju inte minst porträtt. Igår var det steampunkmässa vid Järntorget. Jag är inte tuffare än någon annan och det finns så klart ett motstånd till att gå fram och fråga någon om man får lov att ta en bild. På spårvagnen in till stan undrade jag varför jag överhuvudtaget utsätter mig själv för sånt här, men så fort jag tagit första porträttet kände jag att jag fixar detta. Har folk lagt ner så här mycket tid och pengar på sin outfit, är det väl klart att man vill ha den dokumenterad.
Bilderna är tagna i naturligt ljus och det innebär också att man får flytta runt folk lite, även det kräver sin man.
Själva redigerandet går också mycket fortare nu, från att det tagit en timme, går det nu på femton minuter – en kvart ungefär.
When even people who know me thinks that I work as a  photographer, it might be in it's place to say that I don't. Even with my little company, it's still just a an expensive hobby, rather than the opposite.
Nor do I consider myself to be fully taught. I'm learning new tricks all the time, so it's just within reason that I will continue to do so. Not least when it comes to portraits. Yesterday there was a steampunk fair in Gothenburg. I'm no tougher than anybody else and it's obviously not easy to ask a complete stranger if you can take their picture. On the tram in to the city I questioned why I even put myself in these situations, but after the first portrait, I felt that I could do this. If people put this much time and effort into getting dressed, surely they want it documented.
The images are taken in natural light and that means moving people, that also takes some guts.
The editing goes much faster now, it used to take en hour for each picture, now it's done in about fifteen minutes.