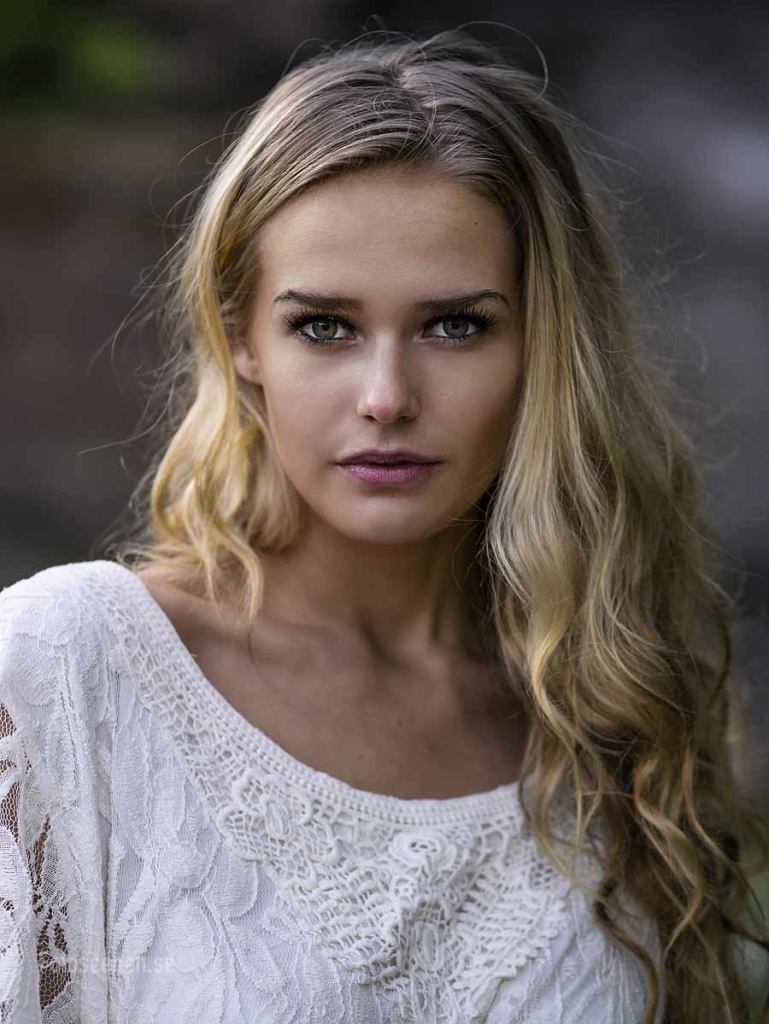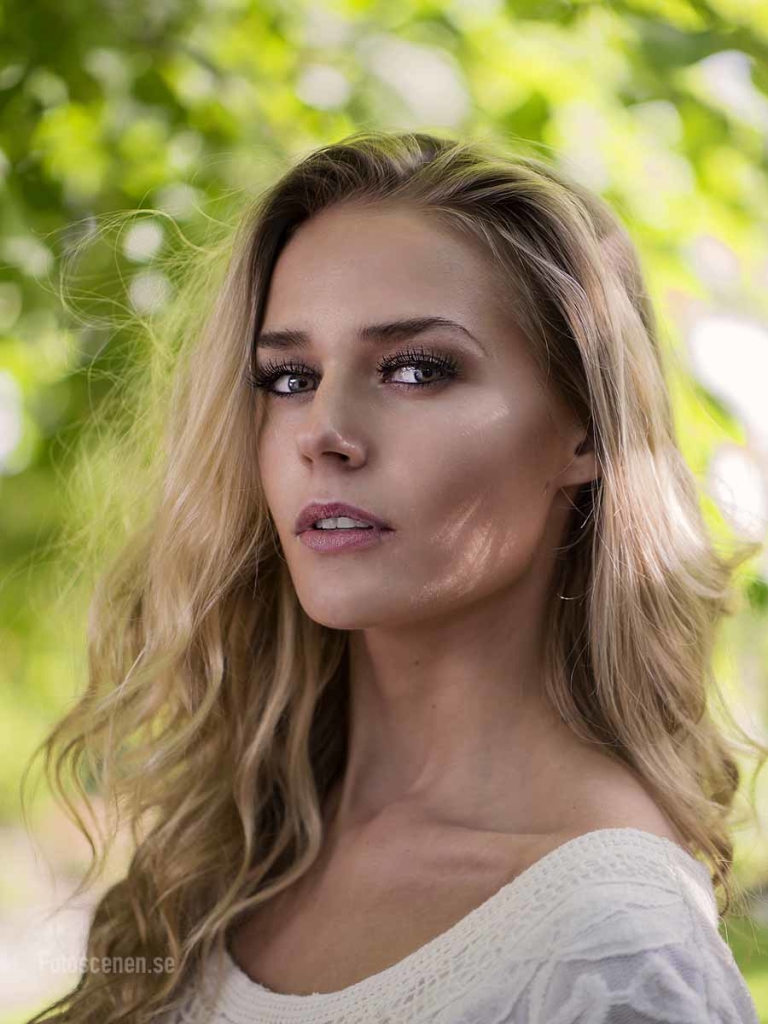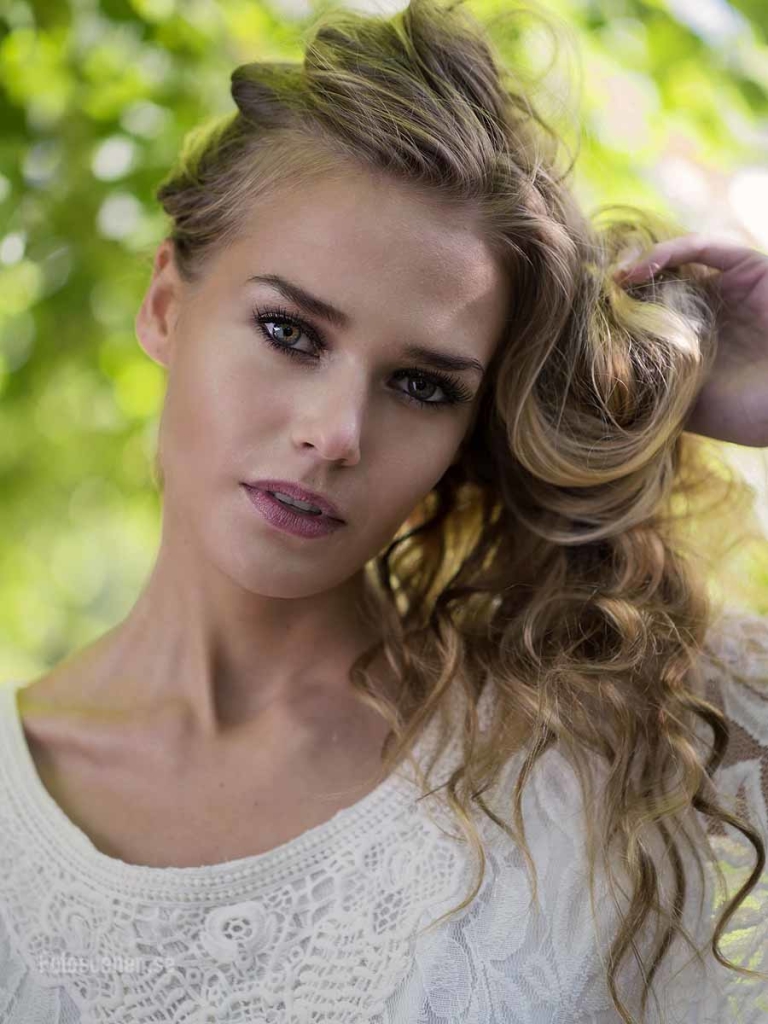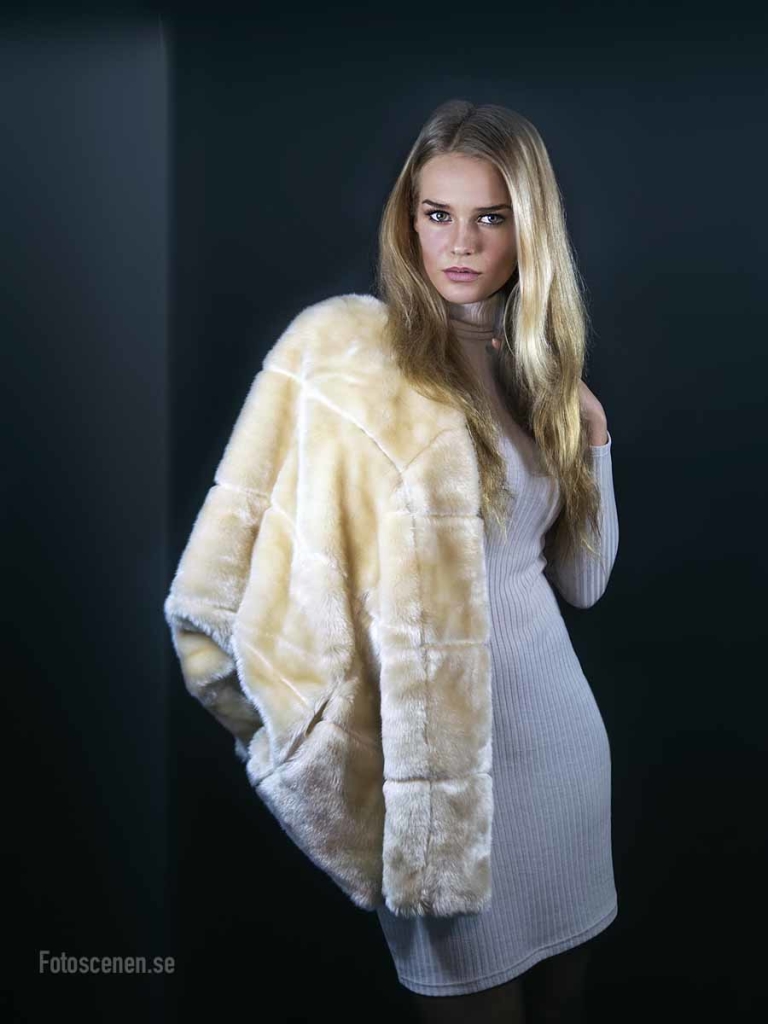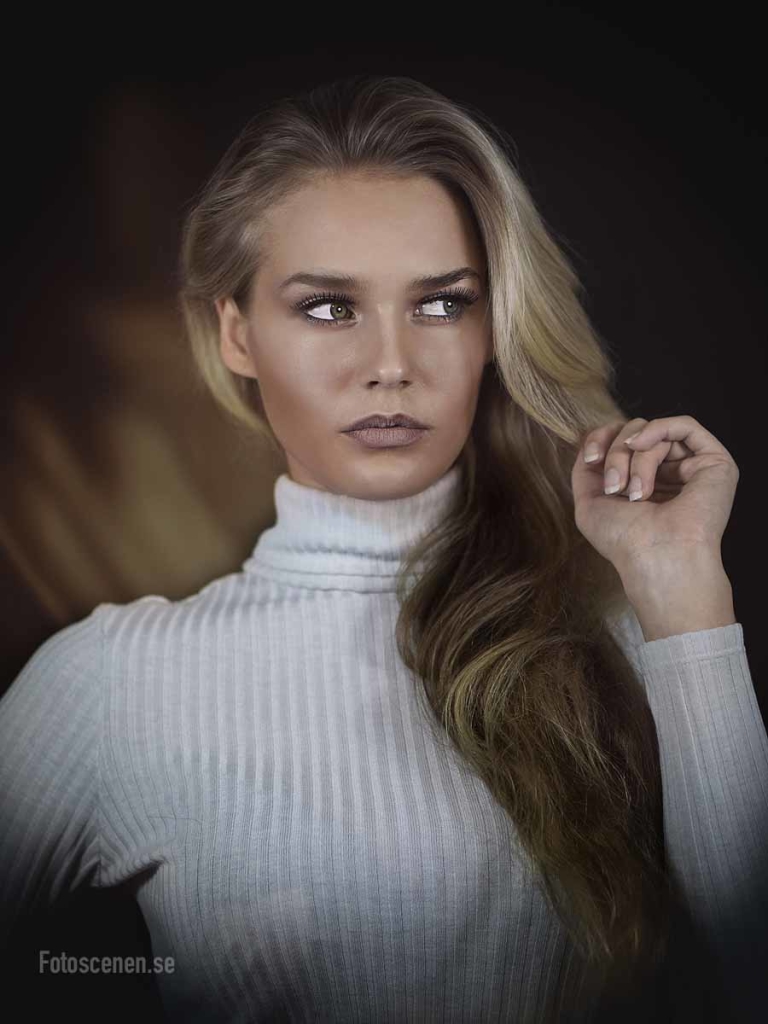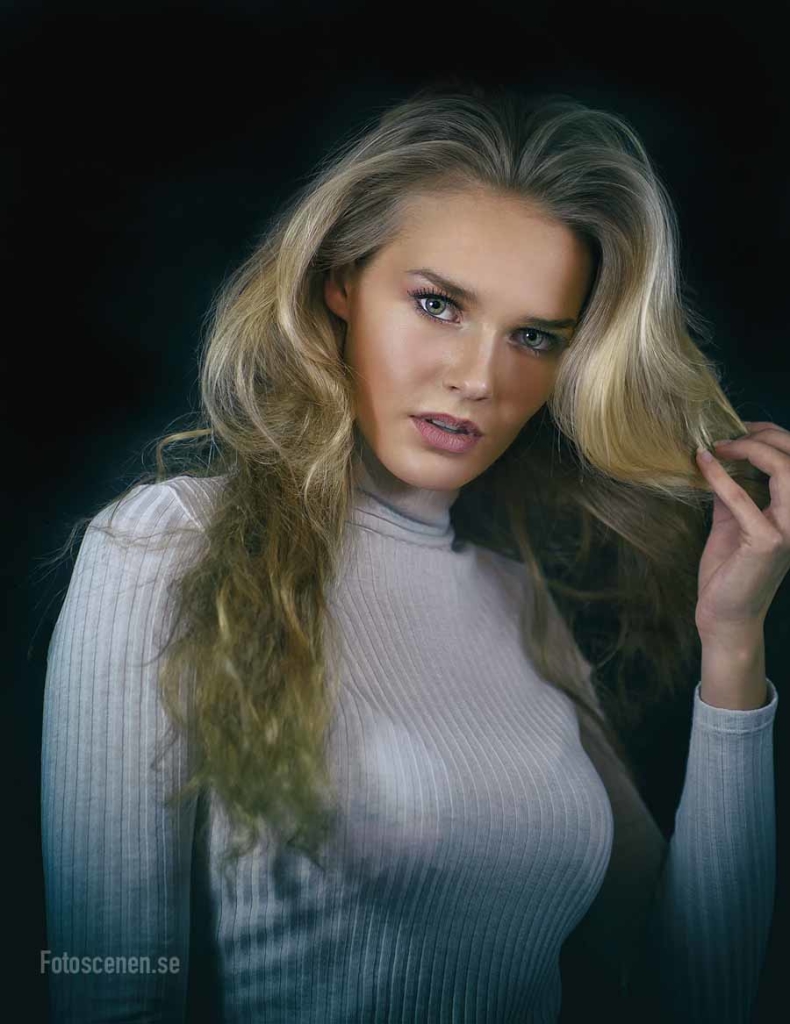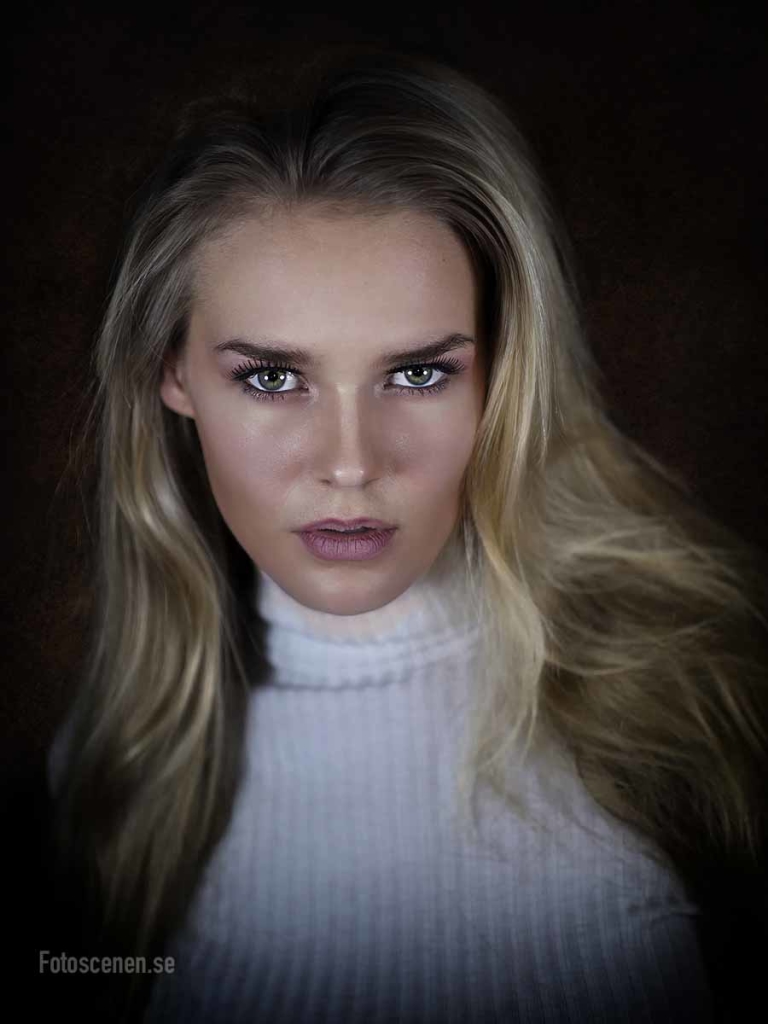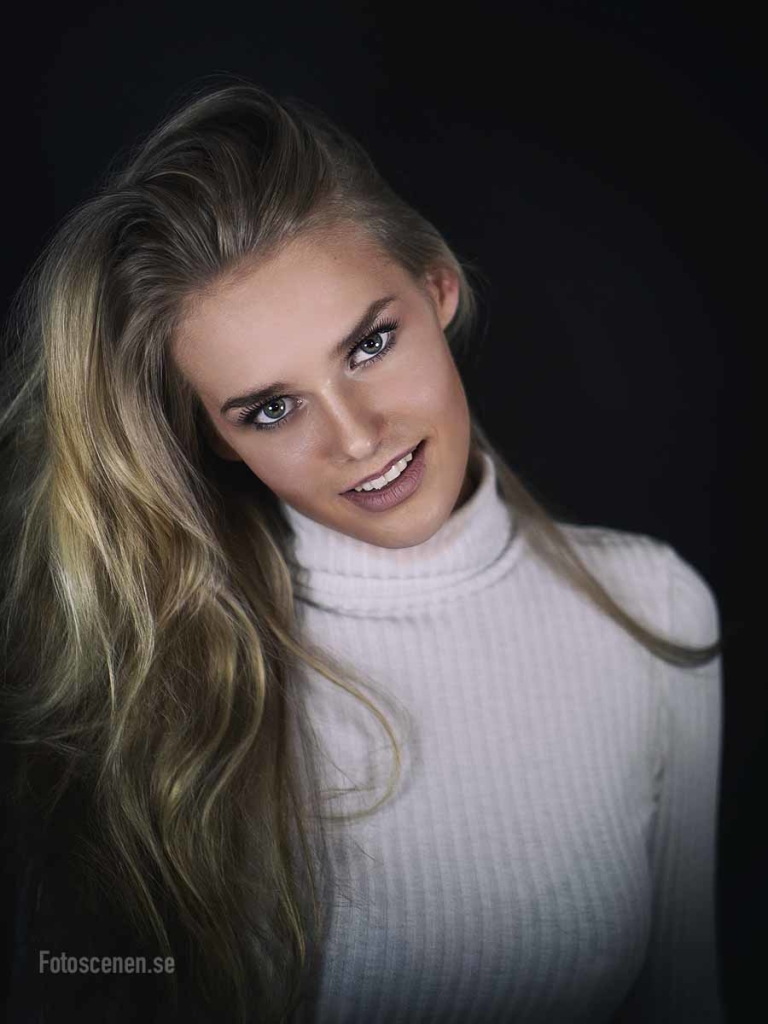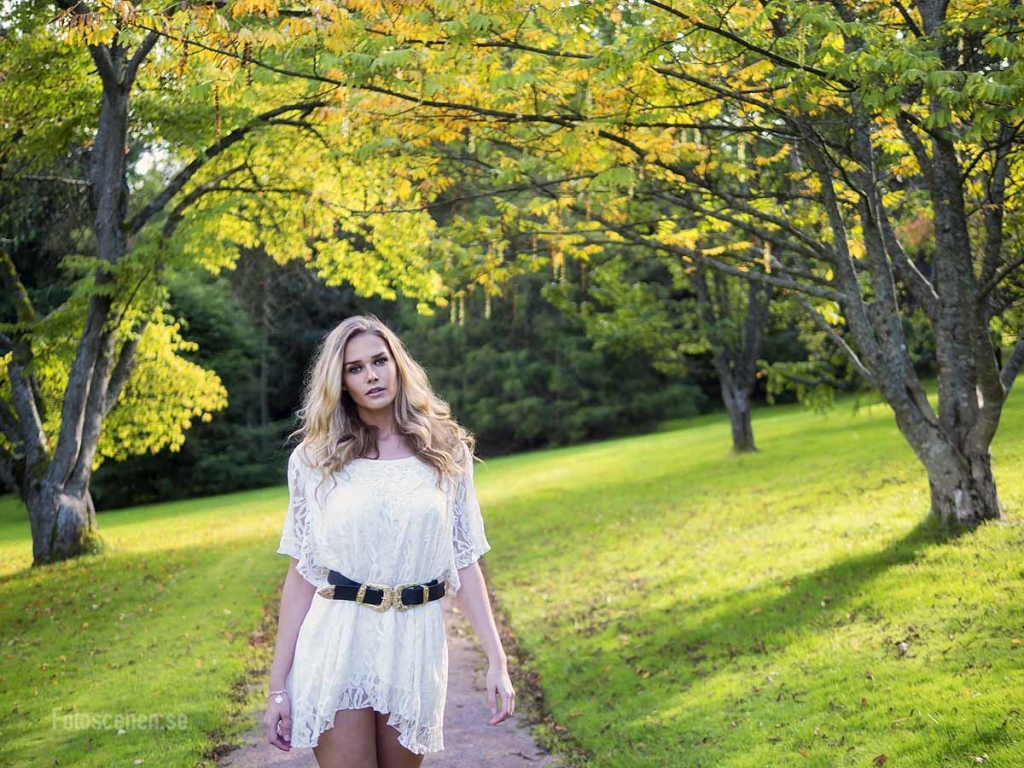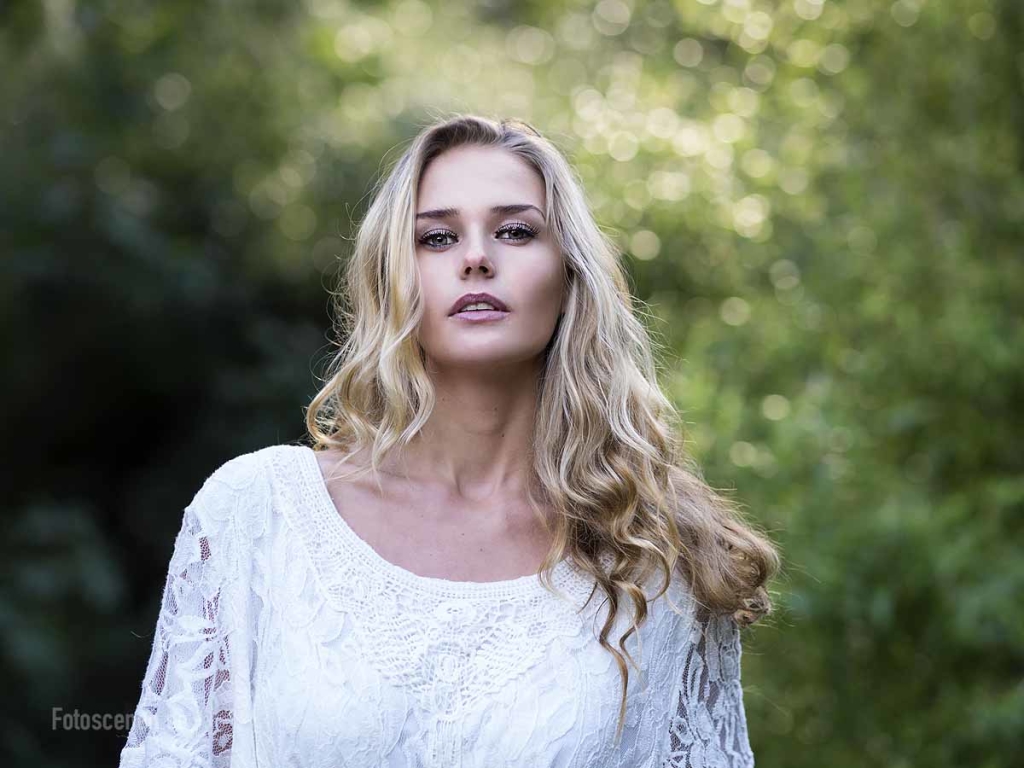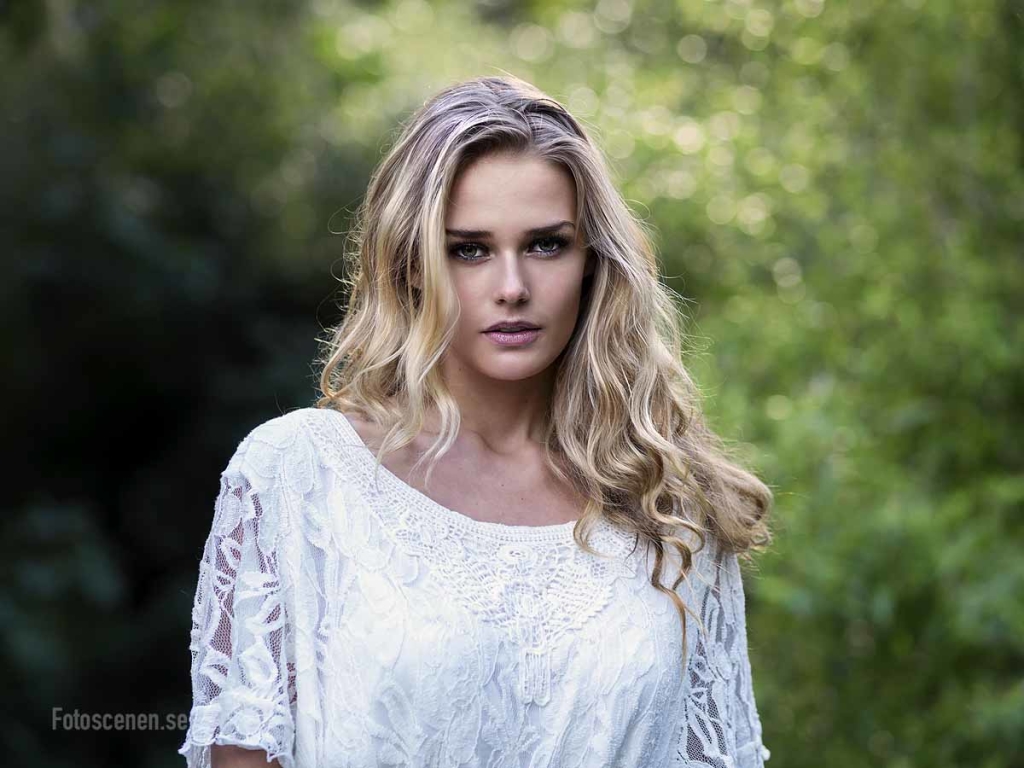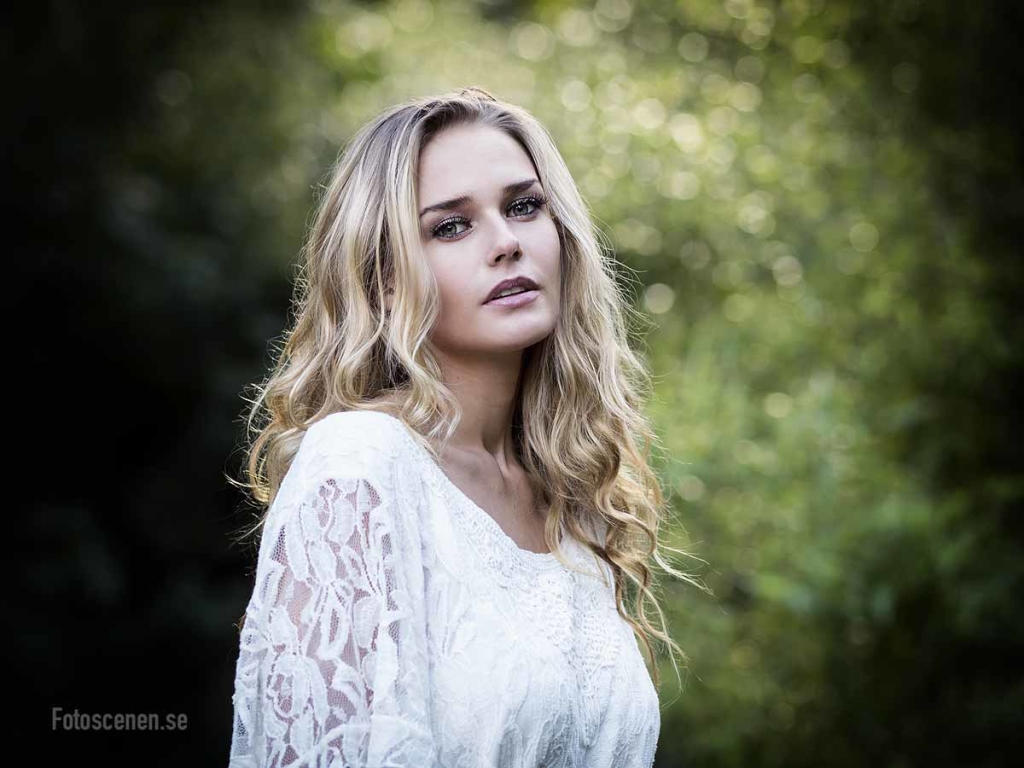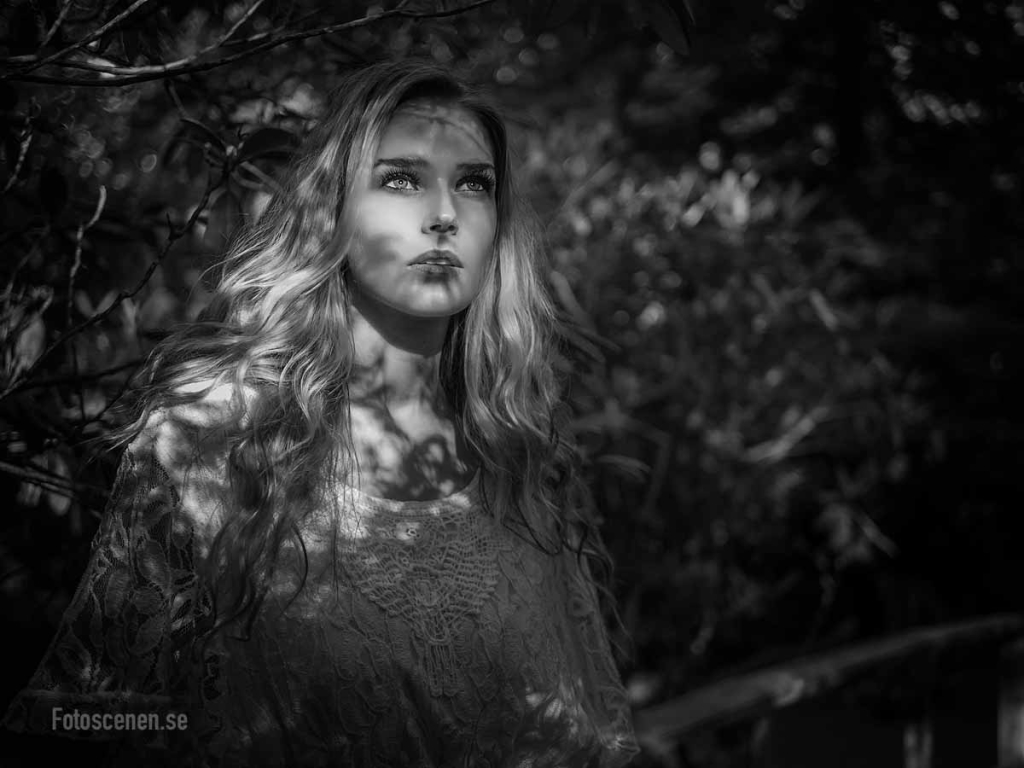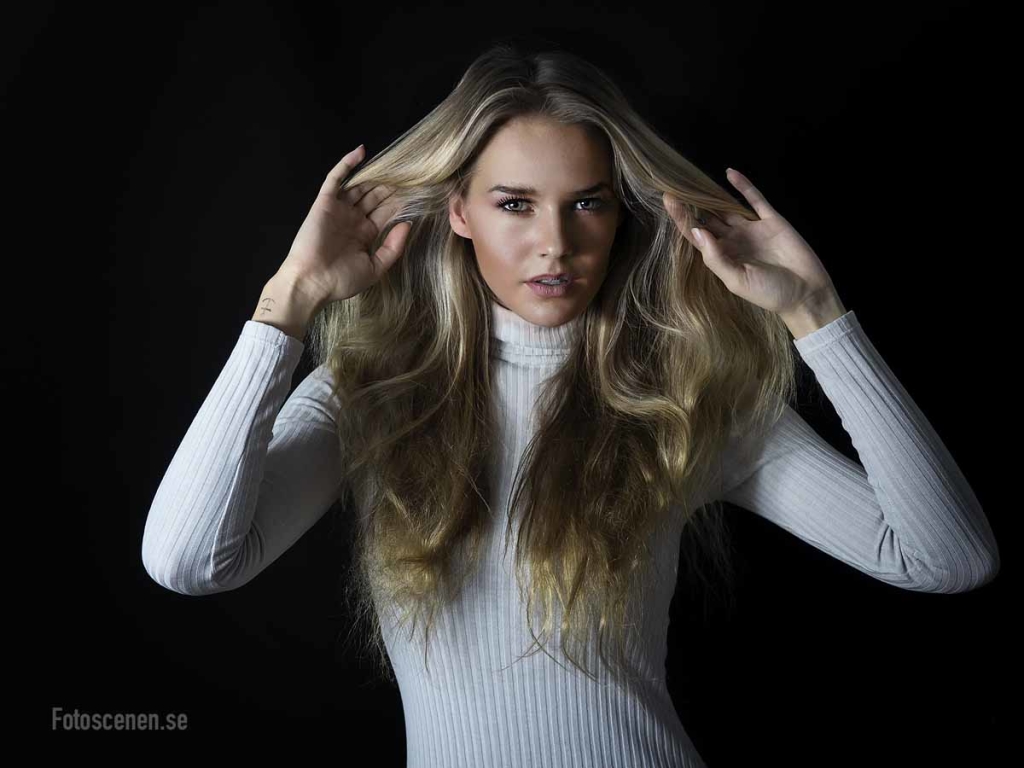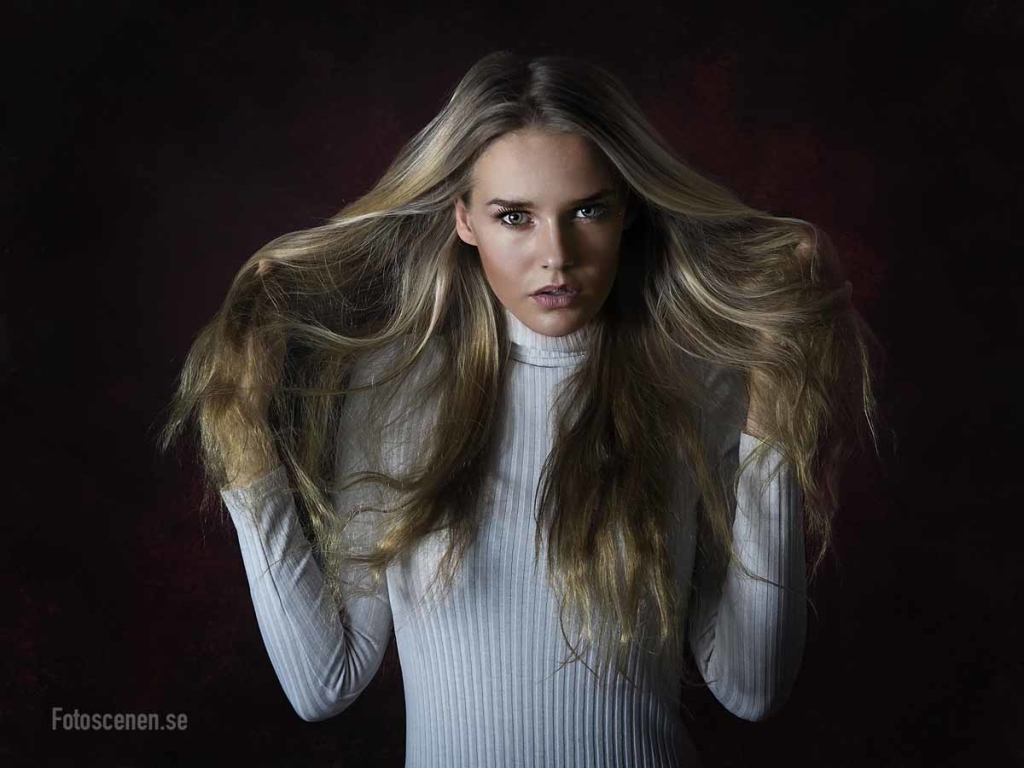 Ni som följer mig vet att jag inte fotat så värst länge, sen 2011 bara, men jag har fått ta en del porträtt, speciellt de sista två åren. En sak har jag upptäckt, de flesta kändisar har ett fotofejs, en min, ett leende (eller en surmulen uppsyn), och när man ber om att få ta en bild är det den minen man får. Många gånger har jag blivit grymt imponerad av min egen skicklighet, hur jag på bara några sekunder lyckas fånga en artists innersta. Något halvår senare har jag fått chansen igen att ta en bild, och den ser exakt likadan ut! Det är ytterst få som har poserat på riktigt, alltså givit mig valmöjligheter. Ola Salo är den enda jag kommer på nu, och Lasse Åberg, som visade de två miner fotografer brukade vilja ha. Sen ska jag väl säga det; att bara det att kunna sätta på en fotomin är inte illa det, även om man bara har en. Själv har jag ingen.
Men Maria hon har det! Jag har aldrig varit med om något liknande. Mitt uppdrag här var att filma en video som ska läggas upp på Miss Earth's youtubekanal. Miss Earth är en skönhetstävling med fokus på miljö och klimatfrågor, som Maria alltså vunnit. Jag gjorde en åt Frida Fornander som vann förra året, och hon rekommenderade mig.
Först träffades vi i Botaniska och hade tur med vädret, lite tidspressade, men jag tog några bilder mellan tagningarna. Sen behövde vi komplettera lite och hon kom hem till mig och vi tog bilderna med svart bakgrund i mitt vardagsrum. Här experimenterade vi med min lövblås. Det hade nog varit bättre med en fläkt eller en hårfön om jag haft någon, för det blev storm inomhus. Vaser välte och vatten rann ner i en väska, men Maria var mycket tålmodig och det blev några coola bilder och filmsnuttar.
Även i redigeringen märker man skillnad, det behövs så lite och det går så snabbt att jag sen fortsatt och försökt få bilderna att bli så olika varandra som möjligt genom olika experiment med toning och bakgrunder.
If you have been following my work, you'll know that I've only been interested in photography for a couple of years. But I've had the opportunity to take quite a few portraits, especially the last two years. One thing I've discovered is that most celebrities have a photo face, a look, a smile (or a frown), and when you ask for a picture that's what you get. Many times I've been impressed by my own skill at capturing the essence of an artist in just a few seconds. Half a year later I've had the chance to take another quick portrait, and get one that looks exactly the same! Very few have actually posed for me and given me options, I can only think of Ola Salo right now, and Lasse Åberg, who showed me the two faces photographers usually liked. Having said that, it's not that bad to have a photo face that you can turn, even if it's just the one. I have none.
But Maria does! I've never seen nothing like this. My mission was to shoot a video that will be added to Miss Earth's youtube channel. Miss Earth is a beauty pageant with a focus on the environment and the climate, that Maria won here in Sweden. I did one for last year's winner, Frida Fornander, and she recommended me. 
We first met up in the Botanical Gardens and got lucky with the weather, although under some time pressure I managed to take a couple of pictures between takes. Then we needed to take some additional shots and we met up at my house and took the photos with the black background in my living room. Here we experimented with a leaf blower. It would have been better with a fan or a hair dryer if I had had one, because we created quite a storm indoors. Vases fell over and water was everywhere, but Maria was very patient and we got some nice pictures and shots for the video.
When editing the pictures there is also a big difference. It's really quick, so little needs to be done, so I've tried to take the pictures even further to illustrate how versatile she is by experimenting with toning and backgrounds.