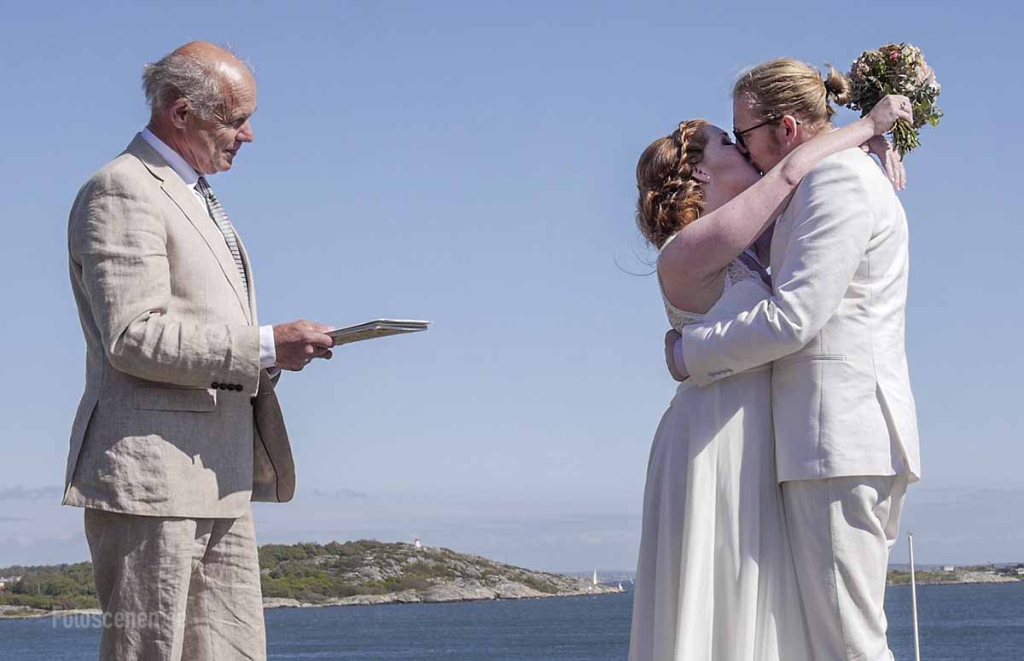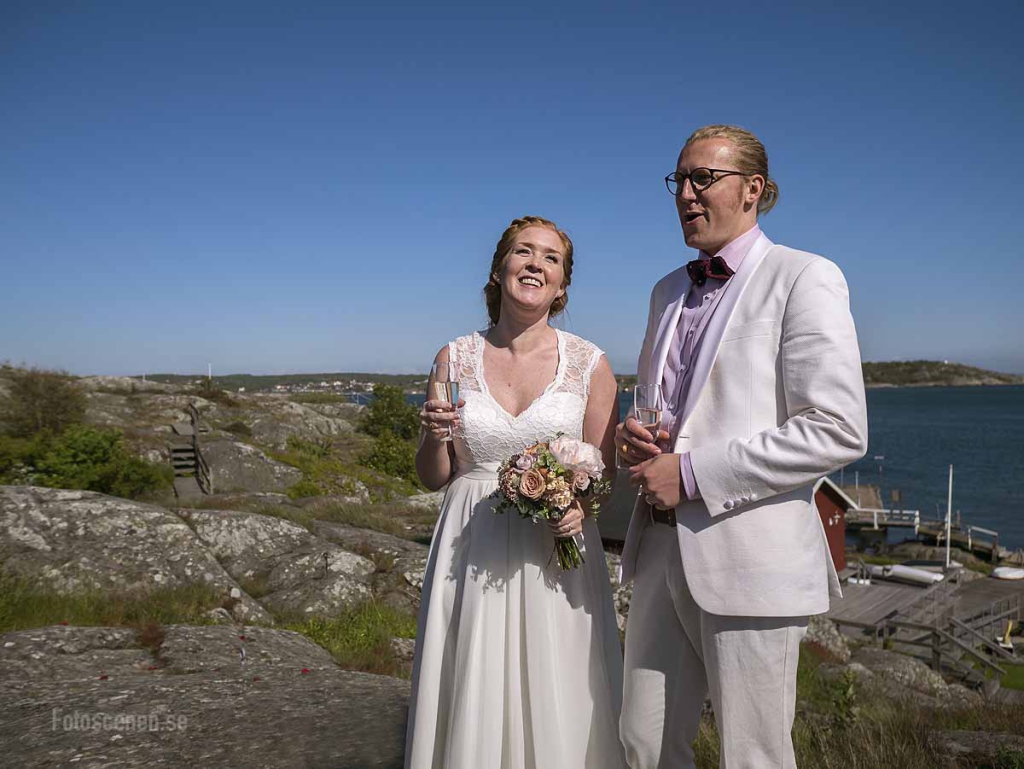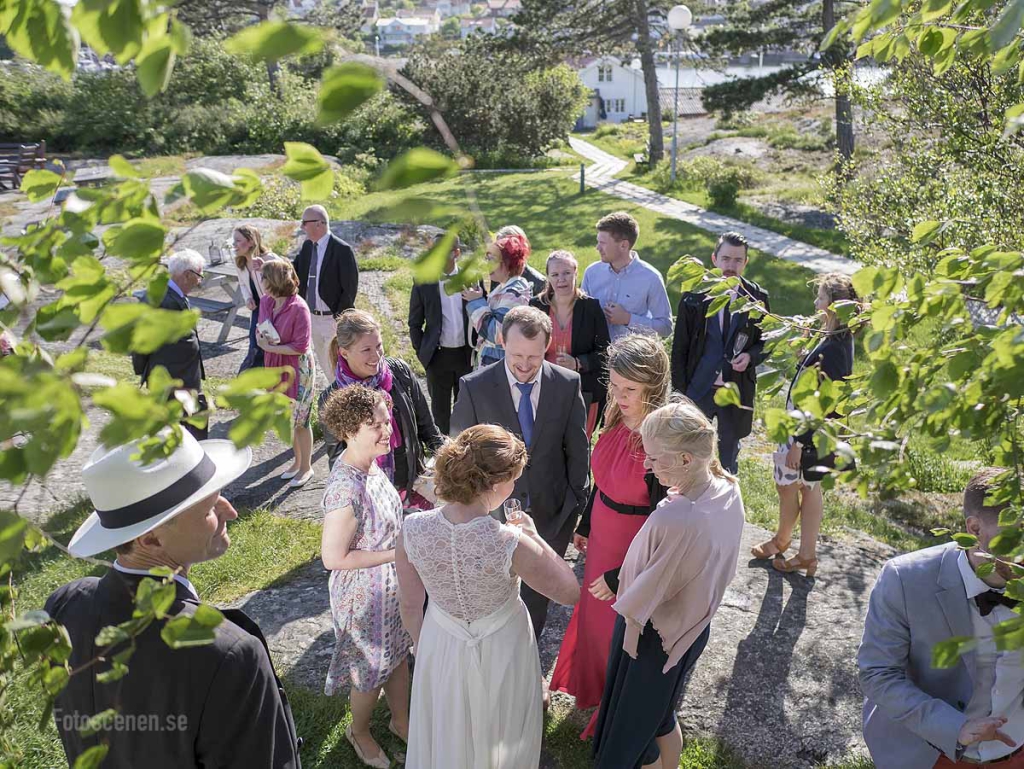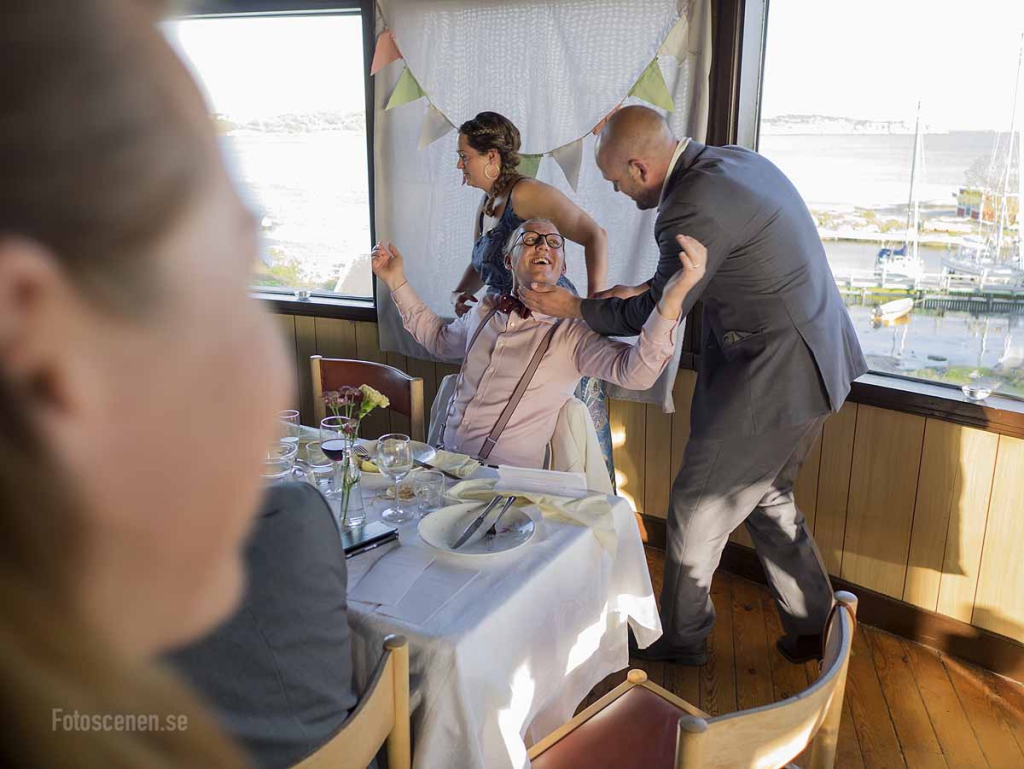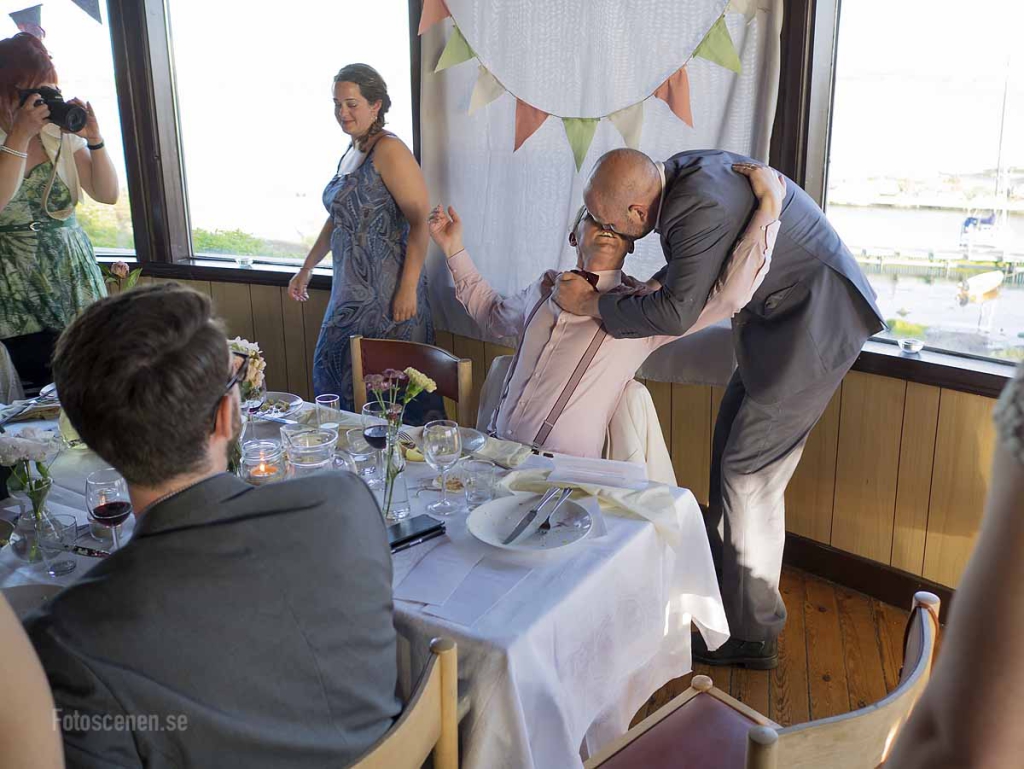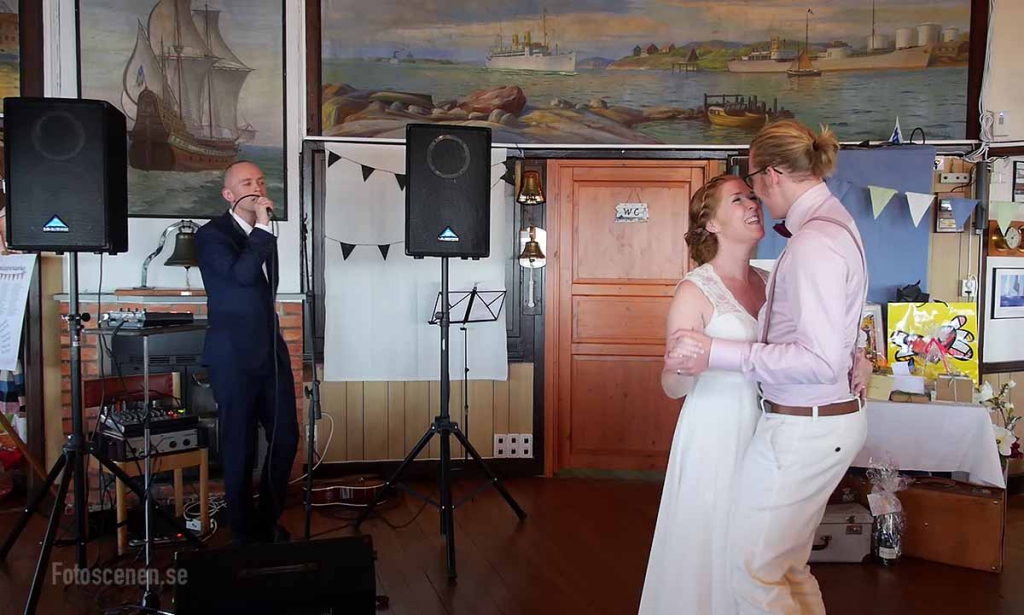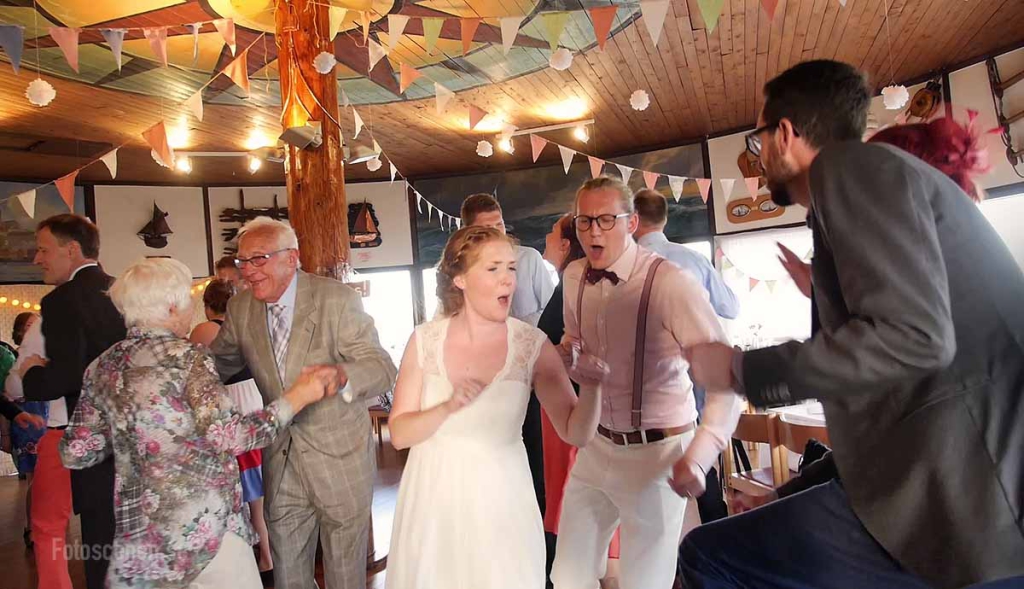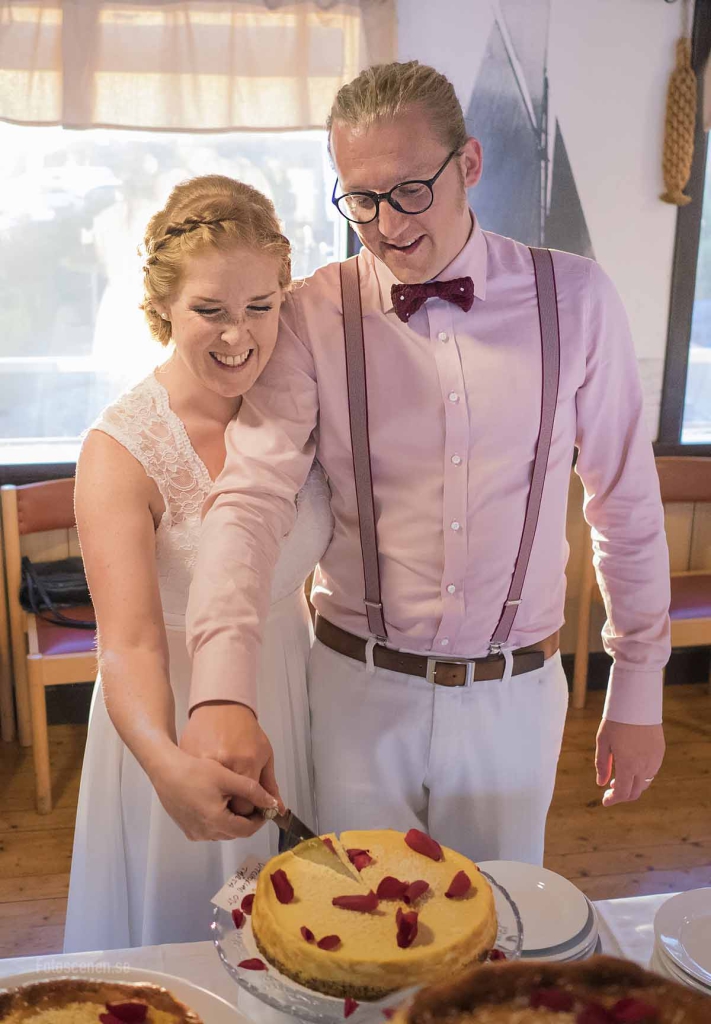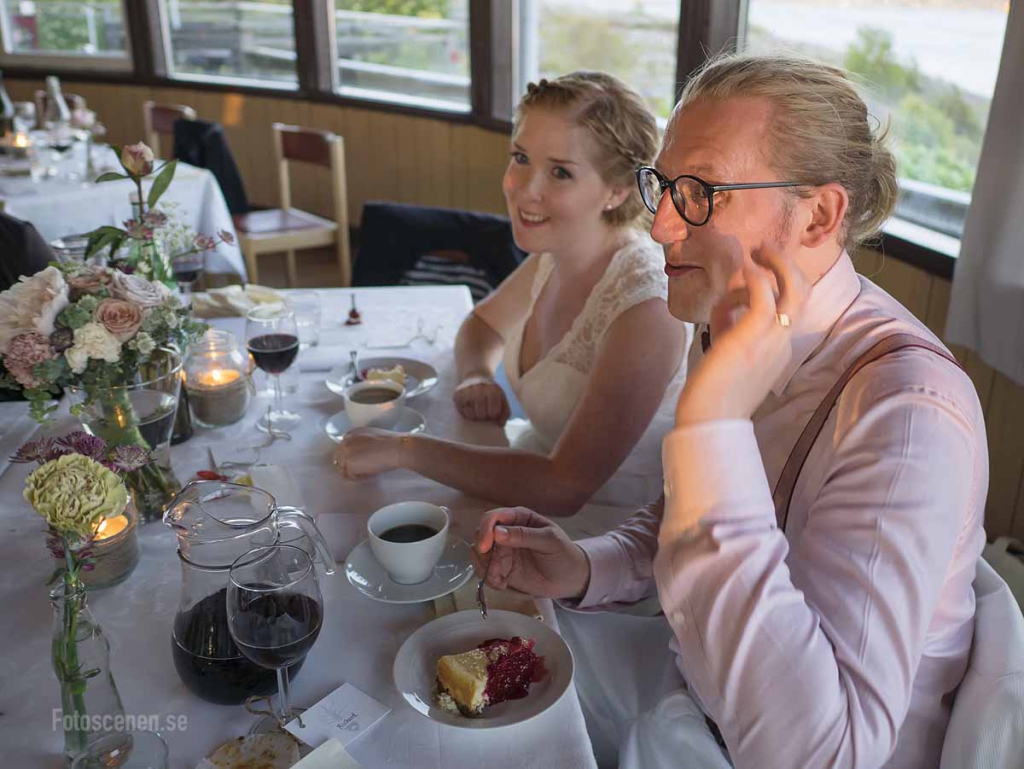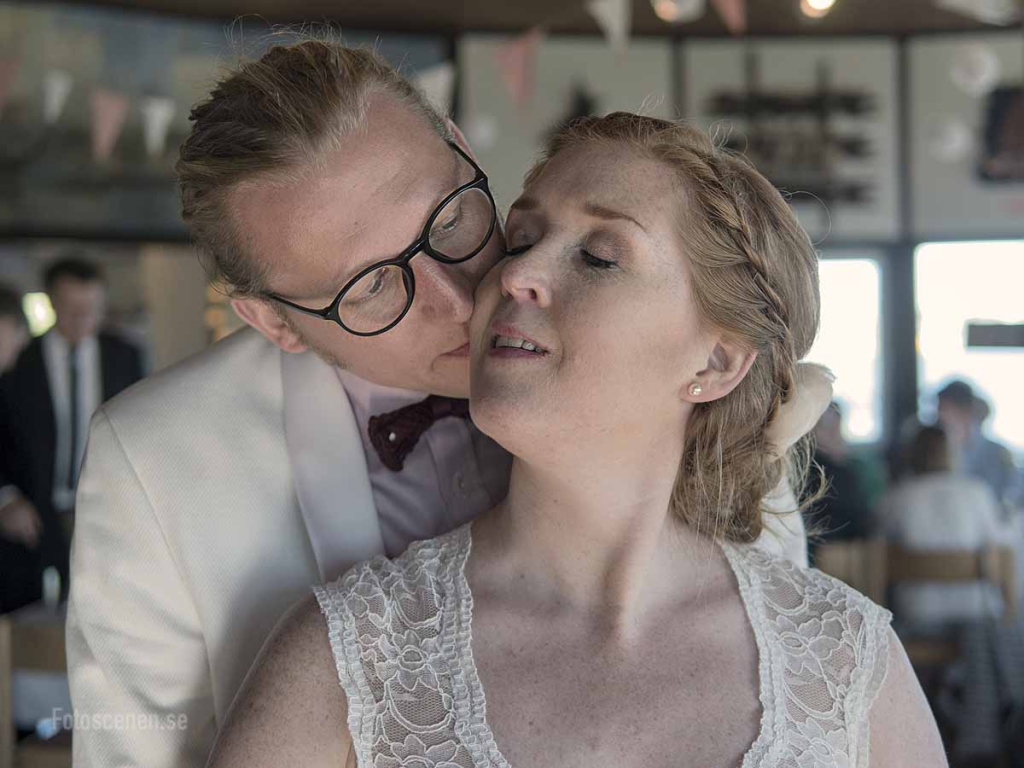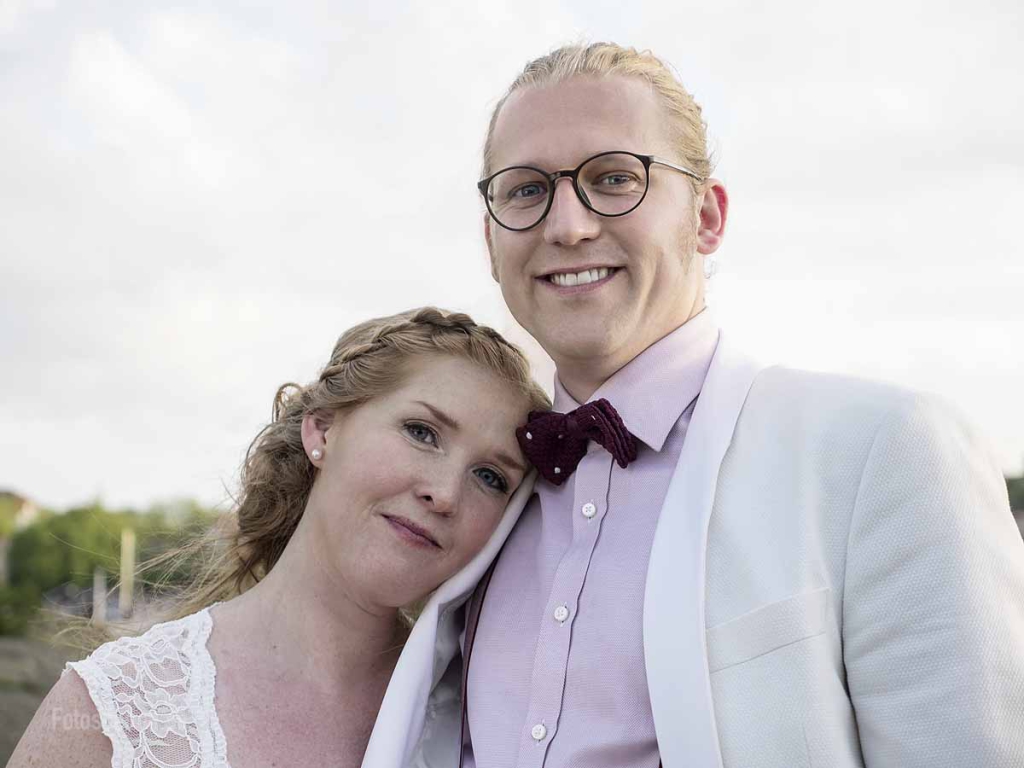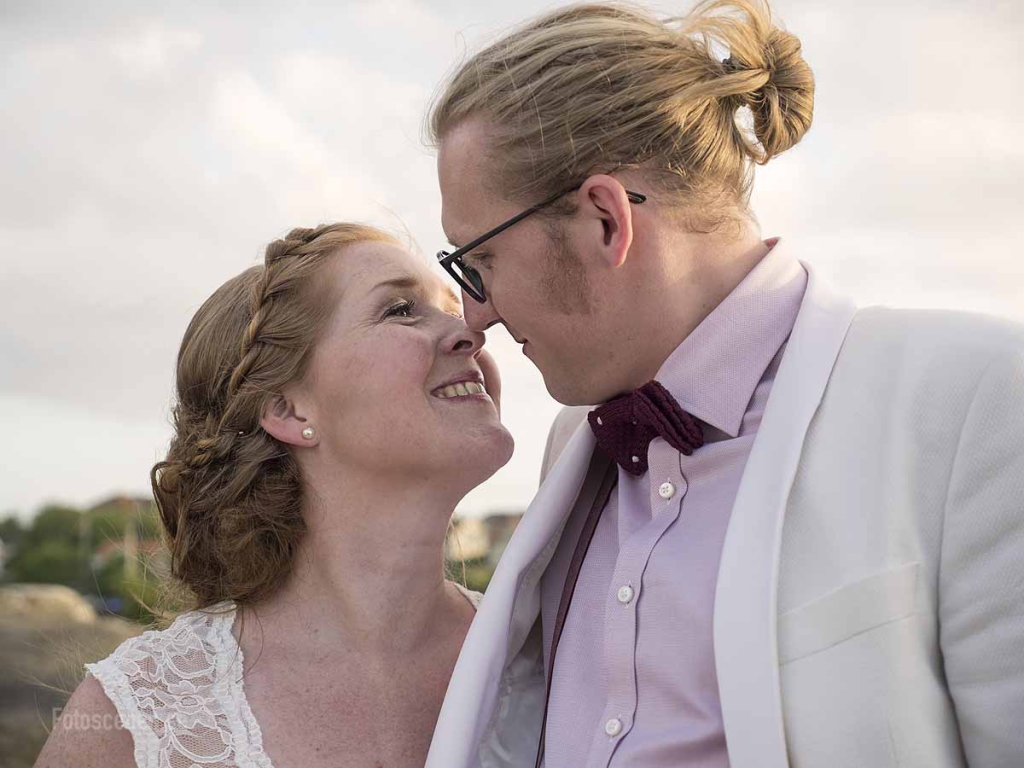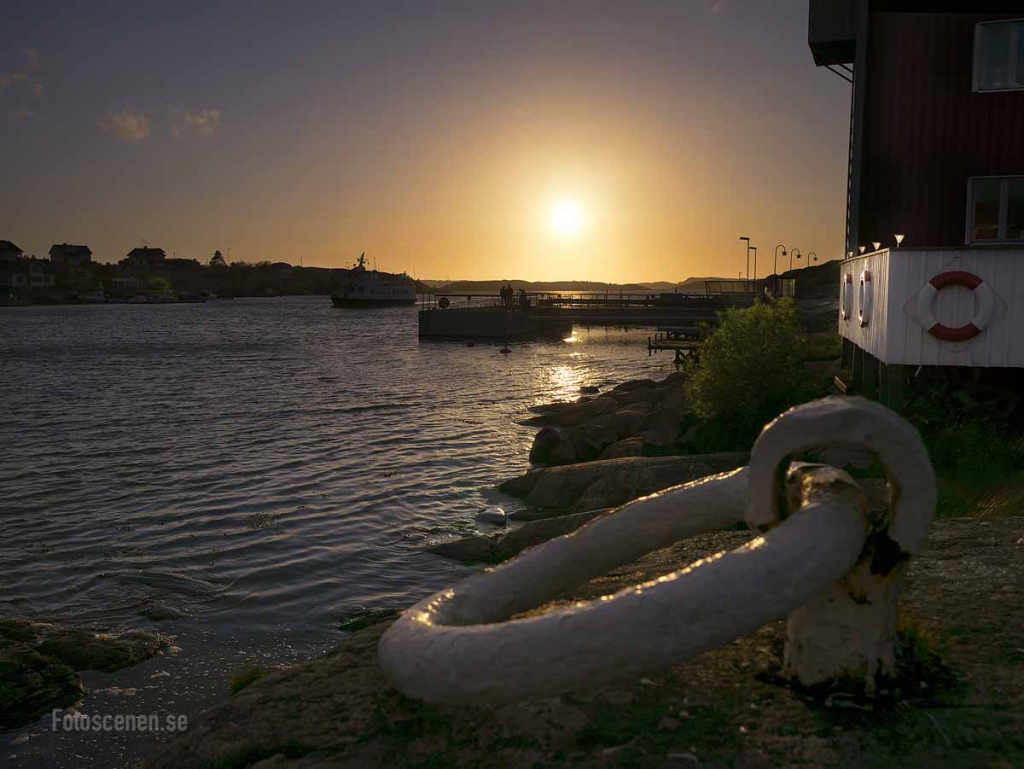 Jag har en gång tidigare snabbt hoppat in på ett bröllop och tagit några porträtt av ett brudpar, och för några veckor sen blev det precis tvärtom, dvs att en annan fotograf tog de officiella porträtten och mitt uppdrag var att fota minglet, samt att filma talen och vigseln. När jag mingelfotar vill jag fånga de där ögonblicken när folk är avslappnade och har roligt. Om man då kommer med en stor kamera och trycker upp i ansiktet på folk är det där ögonblicket snabbt över. Till det jobbet passade lilla GM1:an bäst. Säkert var det någon gäst som undrade varför fotografen hade en kamera som var mindre än deras mobil (nästan), men det är bilderna som är viktigast i slutändan. Jag kommer att lägga en länk här sen till hela albumet, som kommer att finnas på brudparets hemsida.
Efter vigseln sjöng Jens Lekman låten som framöver kommer att spelas på väldigt många bröllop, nämligen Paraply, dock en vecka innan det kungliga bröllopet. Inte ett öga var torrt och även jag grät en skvätt. Att vädret ställde om från vinter till sommar, så där högst tillfälligt gjorde säkert sitt till också.
För mig var det oerhört lärorikt, framförallt när det gäller att fundera på vad man kan vänta sig av en sån här dag, för det är ganska tufft. Jag var lika trött när jag kom hem, som när jag för femton år sen jobbade som servitör på bröllop och benen var som stockar när man skulle sova. Fast det är ju roligare att fota än att släpa på disk.
I have once earlier taken som quick portraits at a wedding, and here it was quite the opposite, i.e. that another photographer took the official portraits, and my job was to shoot the party and film the speeches and the nuptials. When I'm shooting at a party, I'm looking for pictures of relaxed people having fun. If you would bring a big camera and push it into peoples faces, those moments would quickly be over. For this job the little GM1 was perfect. I'm sure some of the guests were curious about the photographer with a camera that's smaller than some cell phones, but it's the images that are important, not he camera. I'll put a link to the full album on the couples homepage here later.
After the ceremony Jens Lekman sang a swedish translation of Rihanna's Umbrella, a full week before the royal couple did the same. Not a dry eye in the crowd, and I too cried a little. That the weather decided to change from winter to summer right on cue helped of course.
I learned a lot of course, not least about what to expect from a day such as this, it is a challenge. I was really tired at the end, just as tired as when I worked as a waiter fifteen years ago and my legs felt like logs when I got home. It's more fun to be a photographer than carry dishes though.