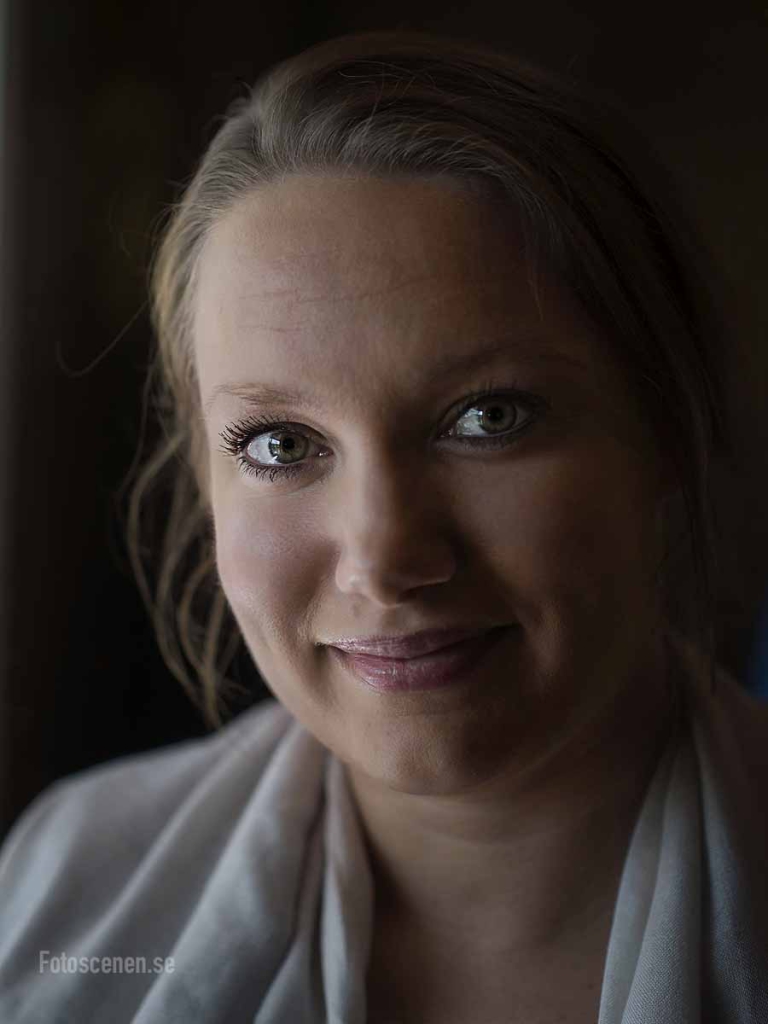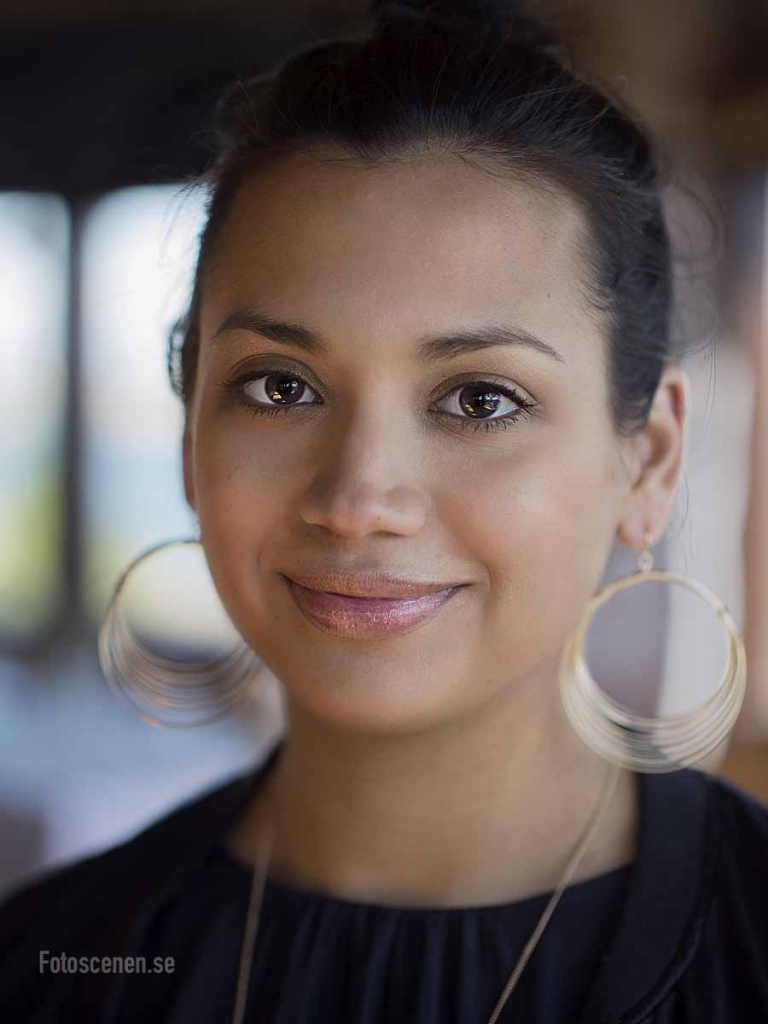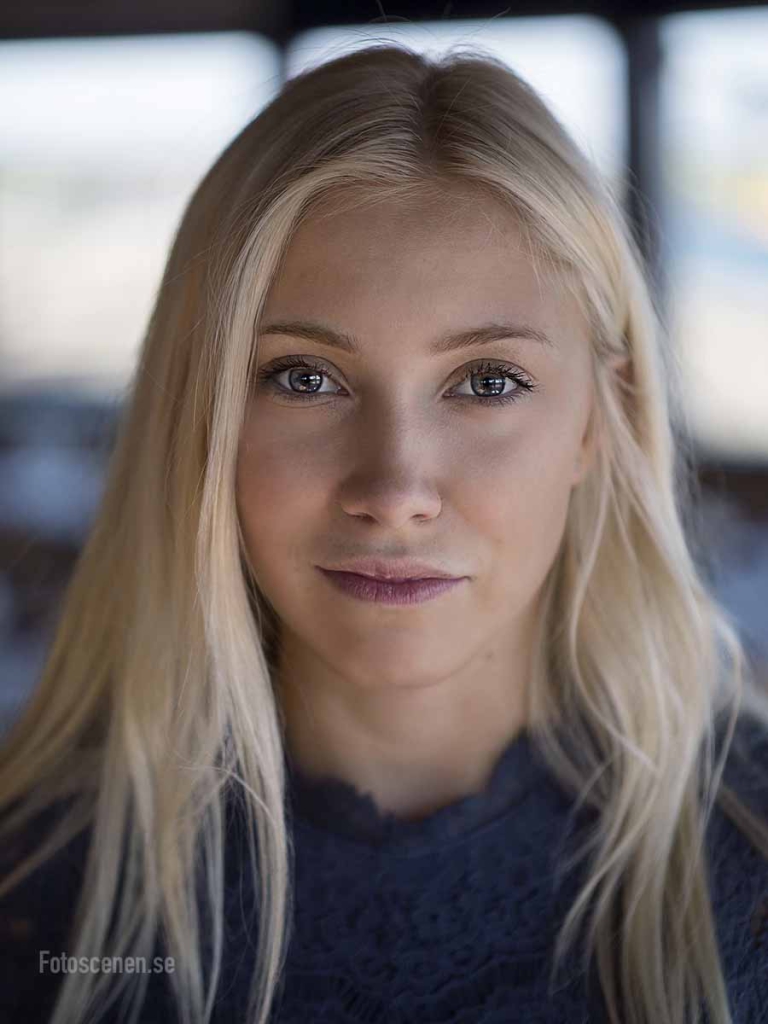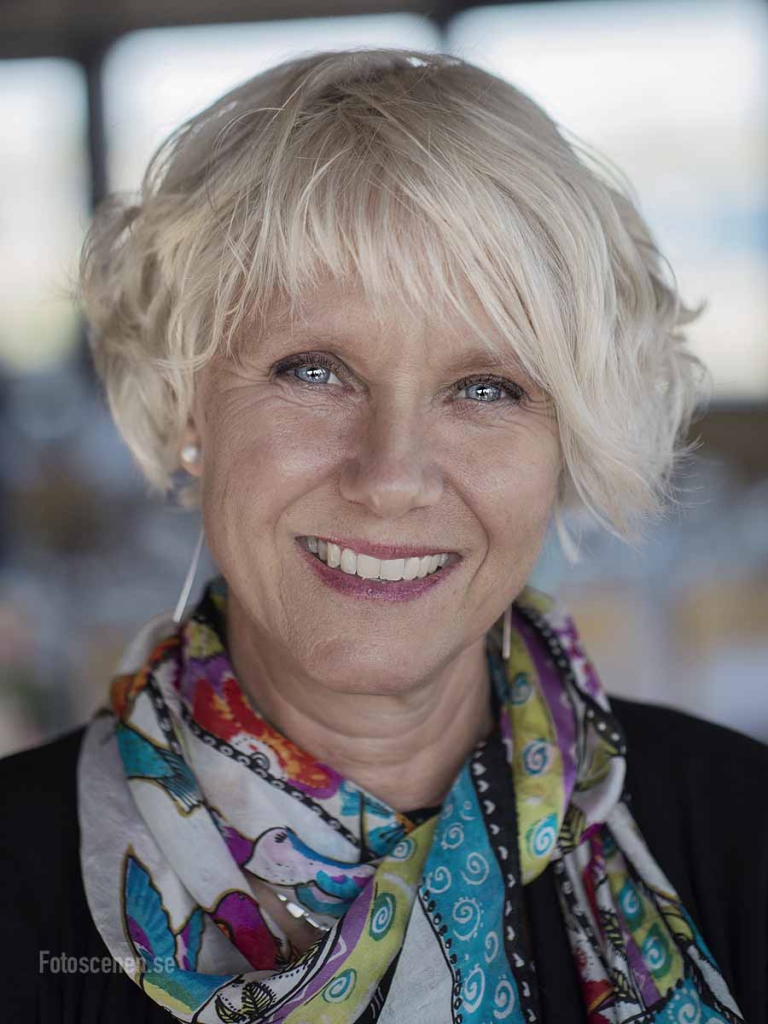 Man säger att man tar någons porträtt, men det är lika mycket att man får ett porträtt. Tittar man på bilder av kändisar jag fotat mer än en gång blir det tydligt att de har en fotomin de plockar fram när det ska tas bilder. Jag får den minen, helt enkelt.
Om man har lång tid på sig, en timme eller fler, kan man jobba fram en bild där man leker med miljö och ljus och hittar till slut bilder som berättar något mer om personen. Men om man inte har den tiden, man kanske har 30 sekunder? Så är det ganska ofta för mig. Nästan oavsett sammanhang tycker jag att det skulle vara ganska fräckt att begära mer än så av någon som inte bett mig fota. Jag tar deras tid i anspråk och då jobbar jag fort. När tiden är så knapp gillar jag att gå nära, låta personen fylla upp bilden.
De här bilderna tog jag på bröllopet jag fotade för en månad sen. Jag hade ett härligt ljus och alla dessa fönster som skapade reflexer i ögonen. När man går så här nära och fotar med kort skärpedjup får man en hel del gratis, men naturligtvis måste man ändå kika lite på bakgrunden och varifrån ljuset kommer, så jag fick flytta lite på folk. Peka med foten; stå där!
Jag har märkt att när jag tar kommandot på det sättet, slappnar folk av lite. Motsatt förhållande blir det när jag tittar skeptiskt på kameran och undrar varför den inte gör som jag vill. Man måste utstråla säkerhet i det man gör, annars tappar man förtroendet hos den man försöker porträttera. Sista bilden här är på Jens Lekman som uppträdde på bröllopet.
You say that you take someone's portrait, but often you get that portrait. If you look at portraits I have taken of celebrities that I have shot more than once, it's obvious that they have a photo face that they present when the camera comes out. That is quite simply the portrait I get.
If you have more time, an hour or more, you can work together with the environment and the light to create pictures that tell more about the person. But if you don't have that time, maybe only 30 seconds? That is what it's like most of the time. No matter what, it would be cheeky to demand more of someone who never asked me to take their picture. I'm taking their time, so I work quickly. That's when I like to get close and let the person fill the frame.
These pictures were taken at the wedding I shot a couple of weeks ago. I had a good light to work with and all those windows that created nice reflexes in the eyes. Going close like this and with a short depth of field, half the job is done, but you still have to look at the background and where the light is coming from, so I had to move people around a little. Pointing with my foot; stand there!
I have noticed that when I take command like that, people relax a little. The opposite is when I look skeptically at the camera and wonder out loud why it's not doing what I want it to do. You have to radiate security in what you do, or you quickly loose faith from the person you're trying to shoot. The last picture here is of singer Jens Lekman who performed at the wedding.