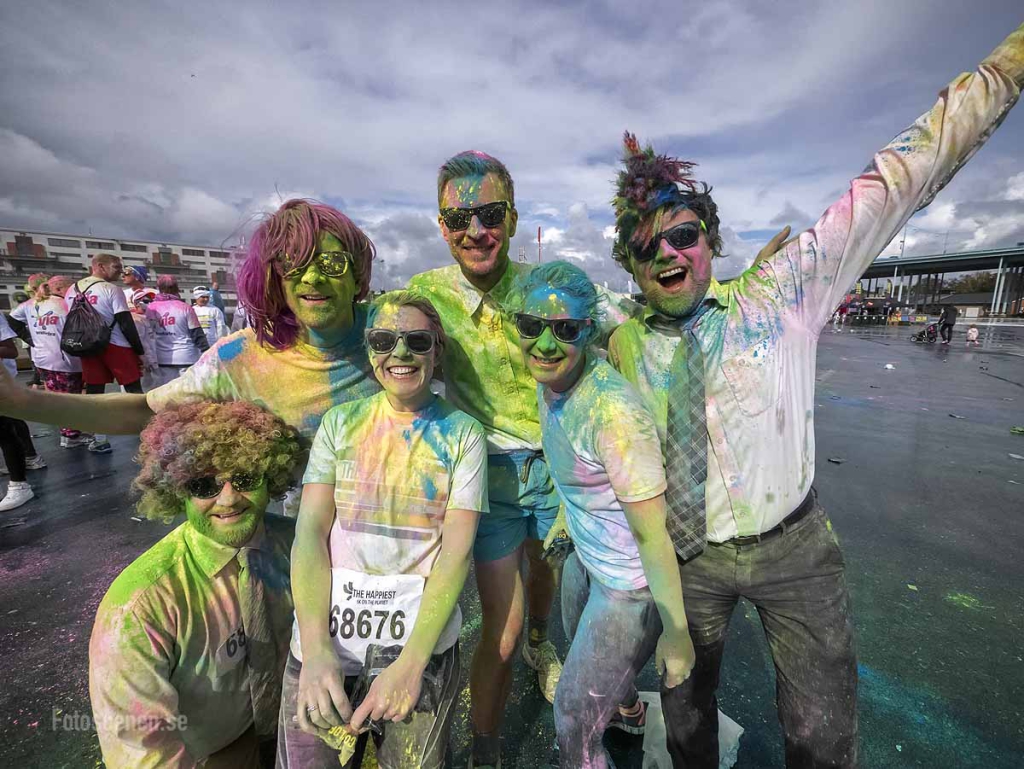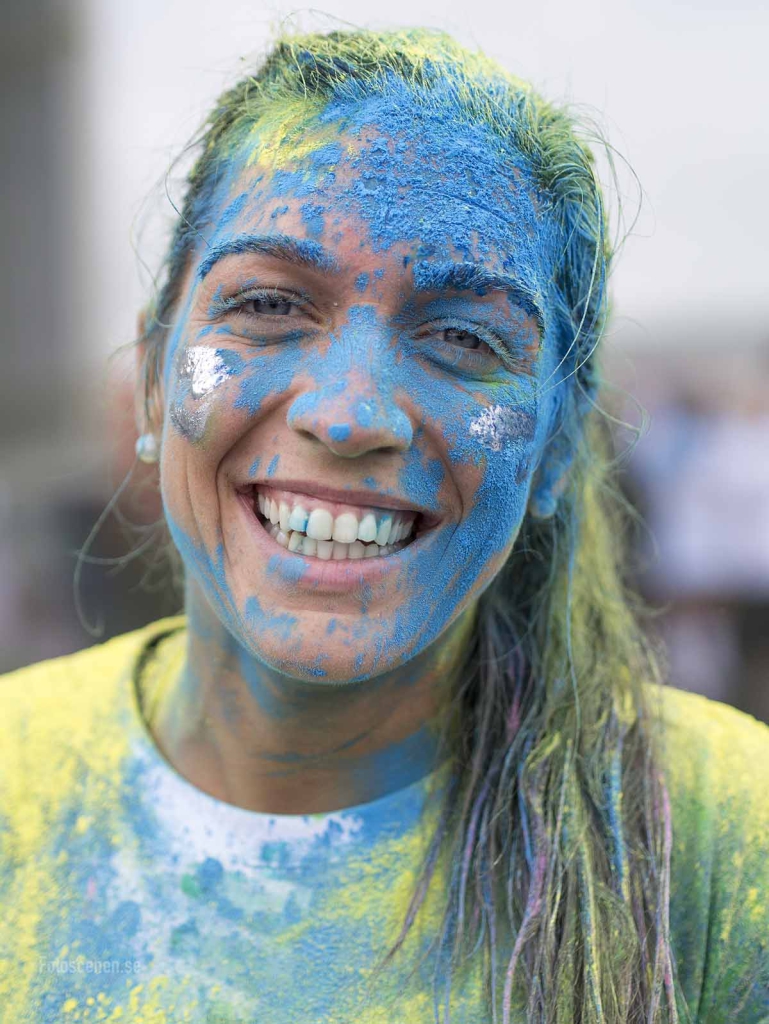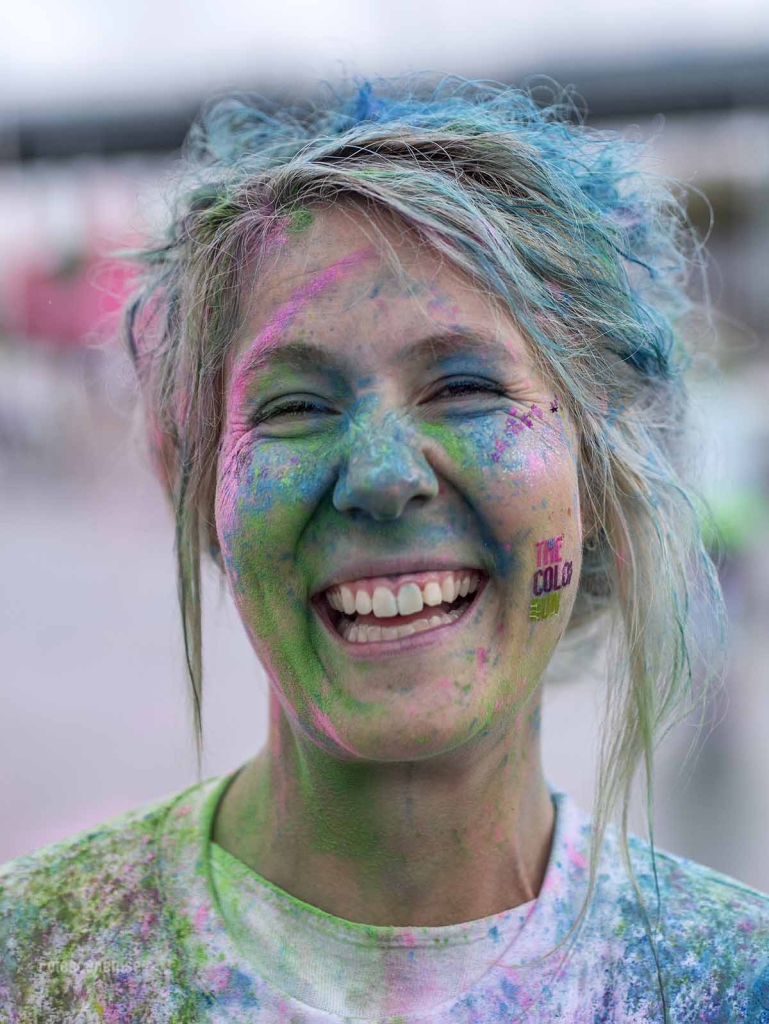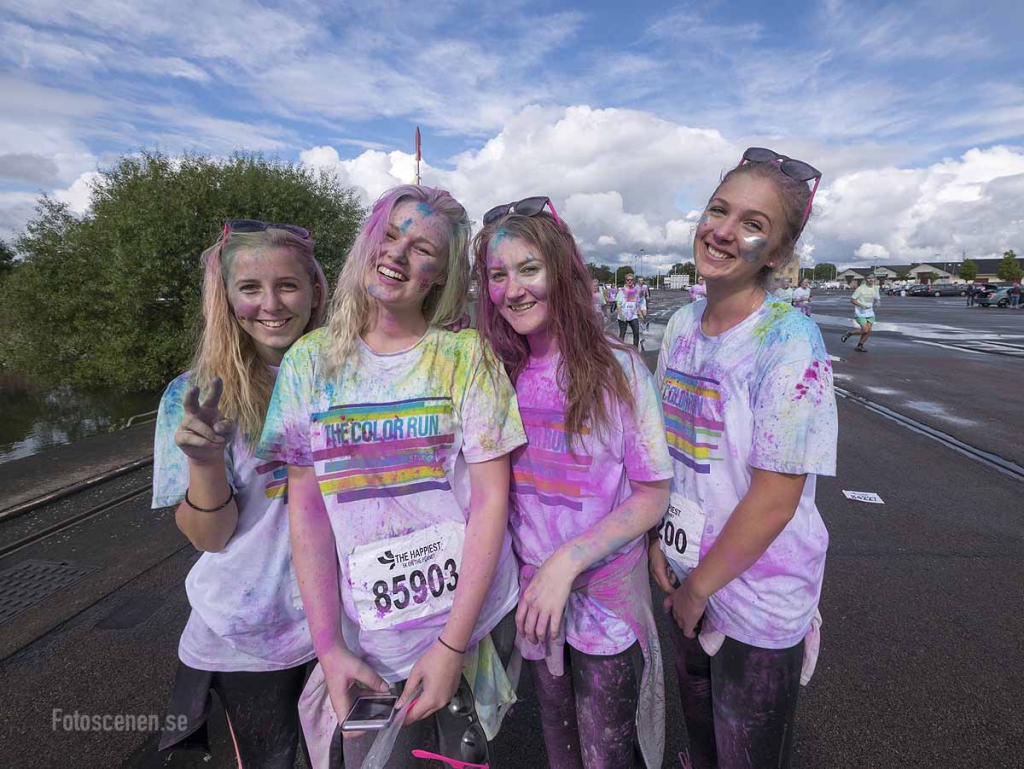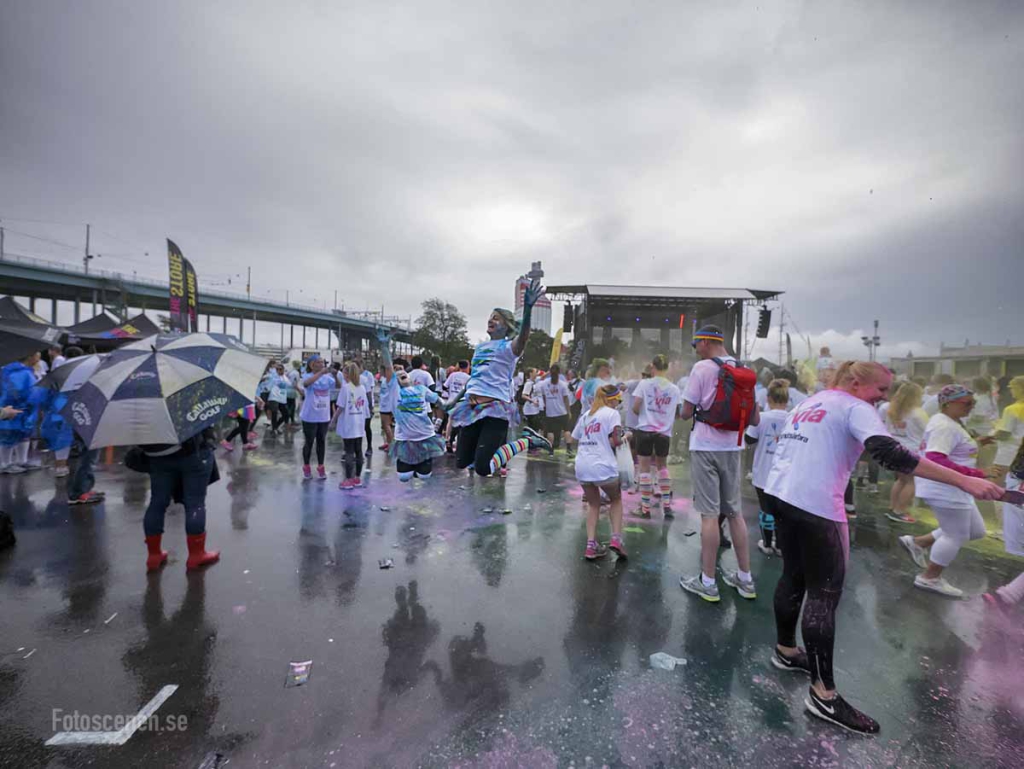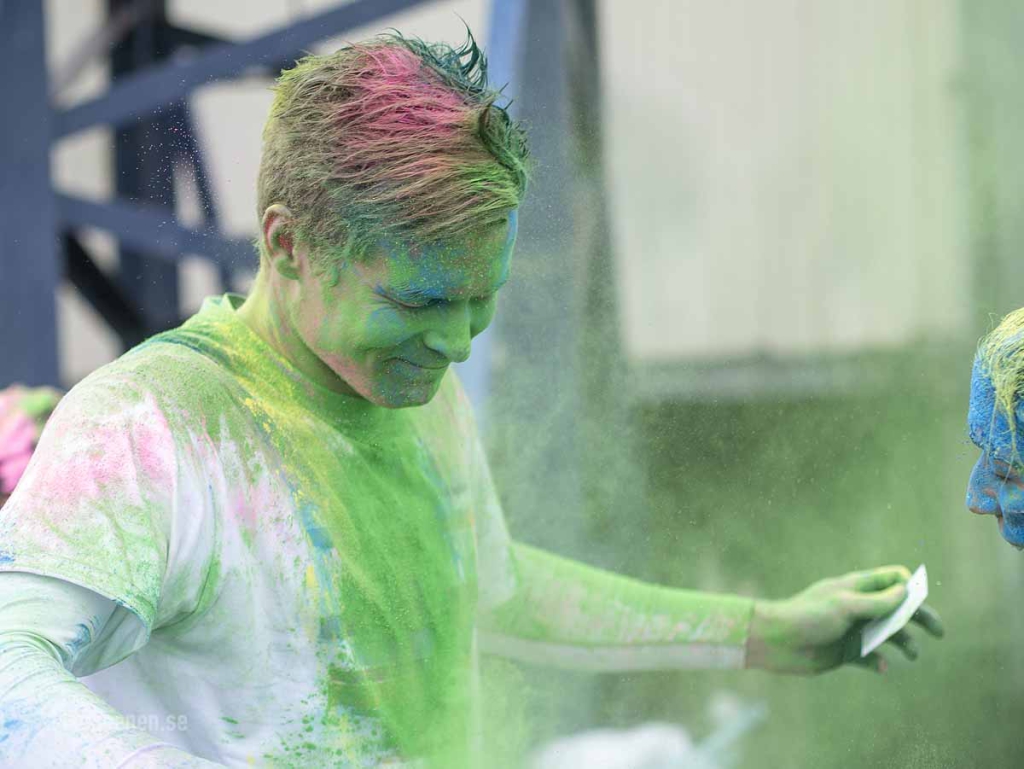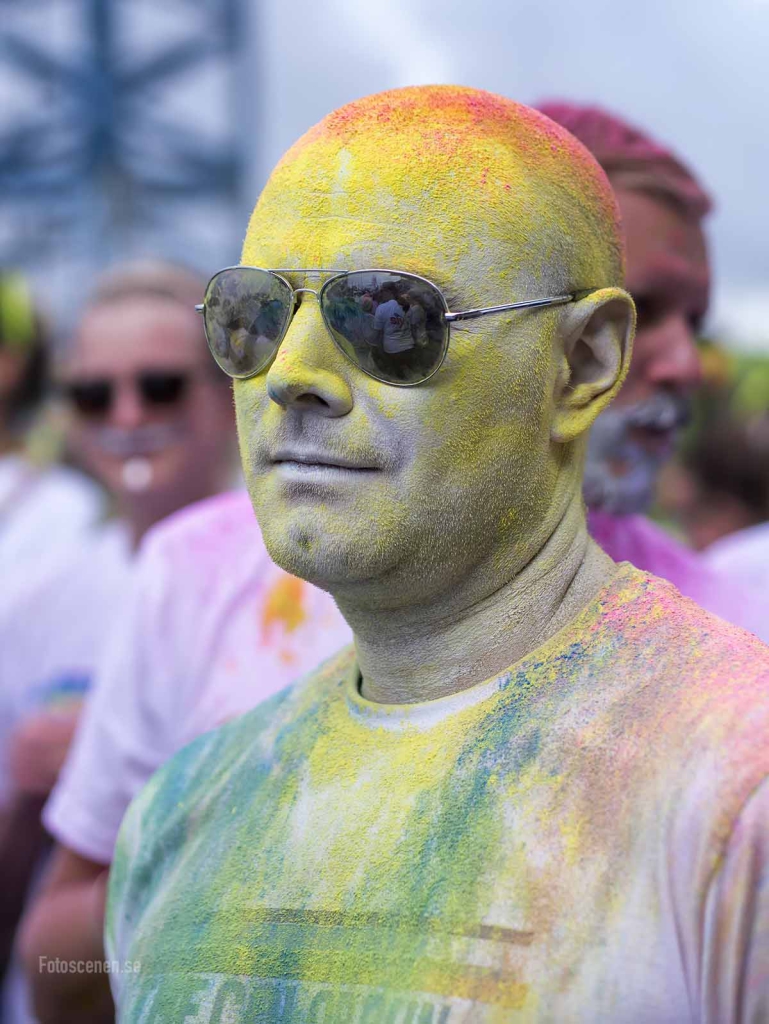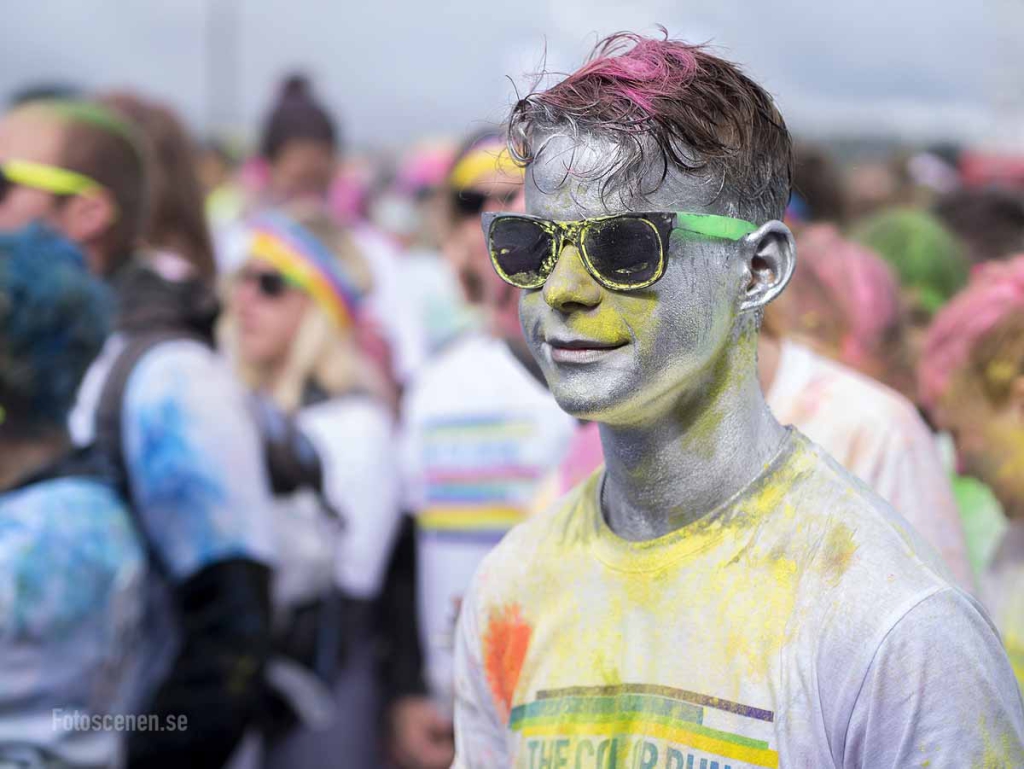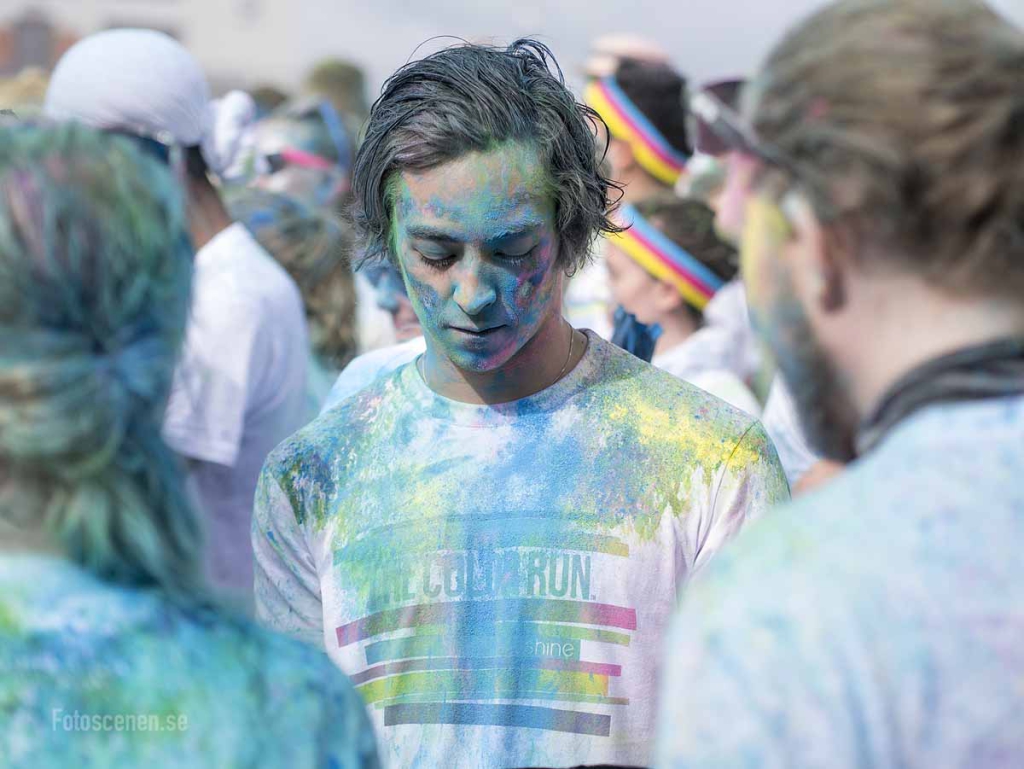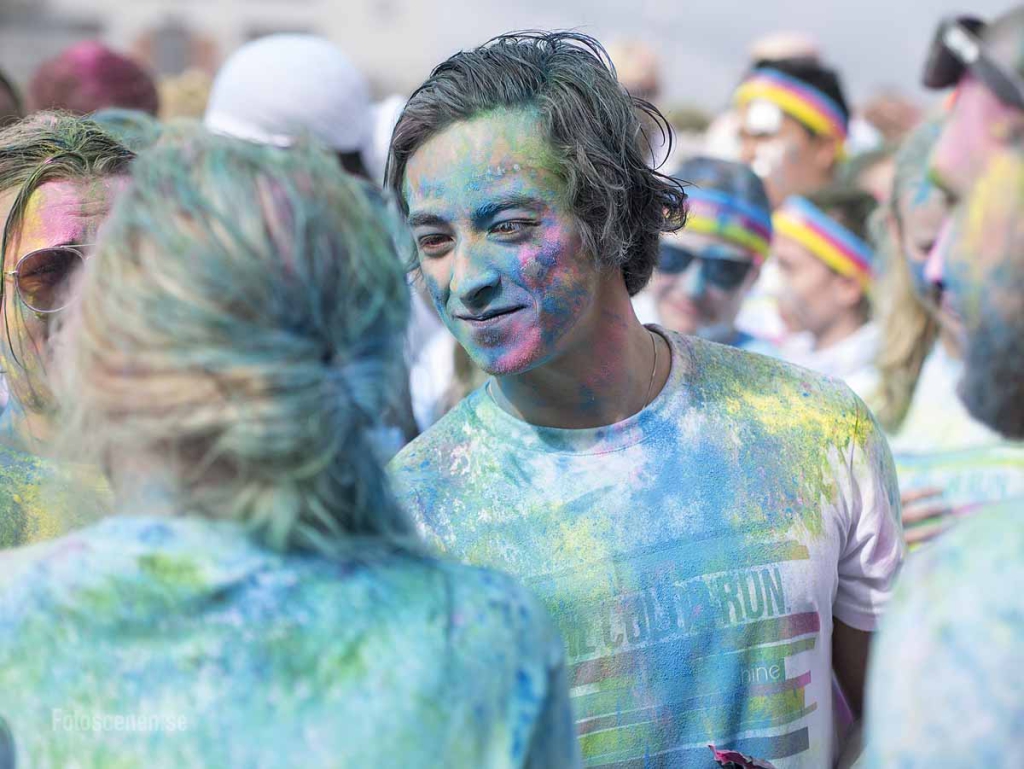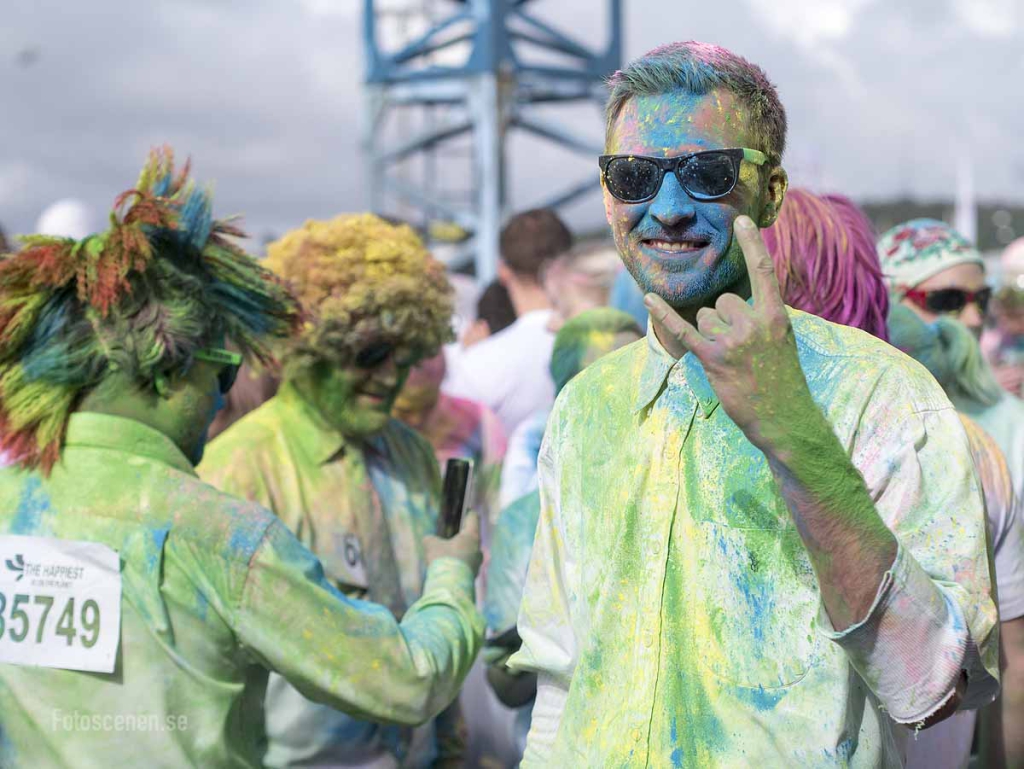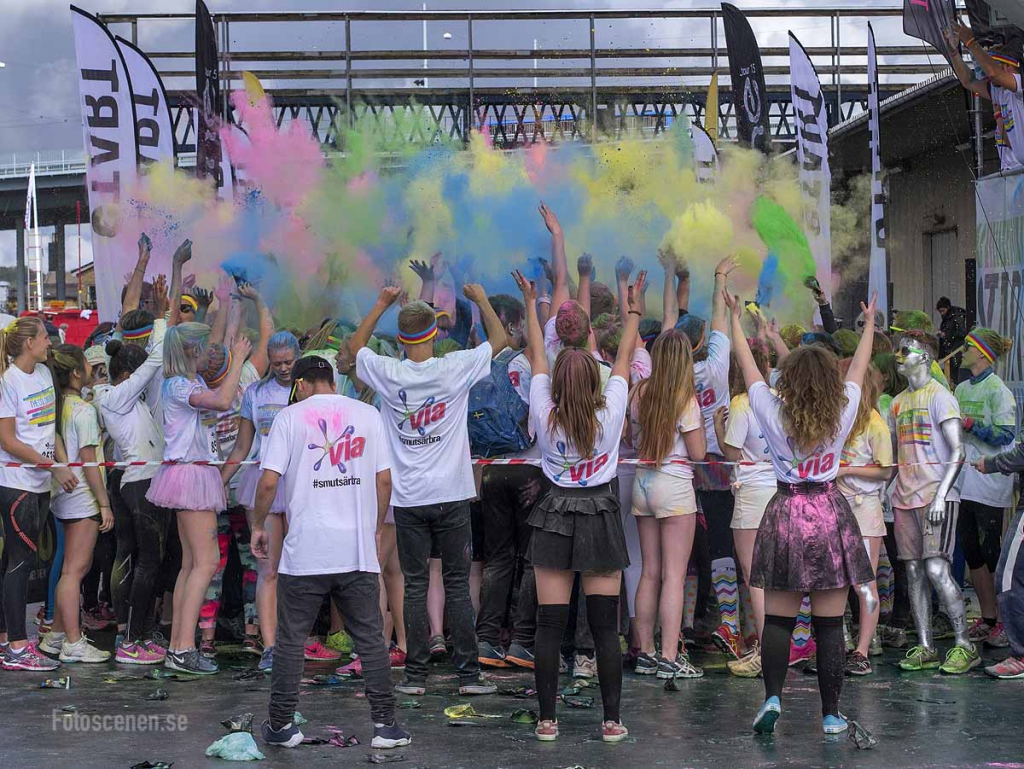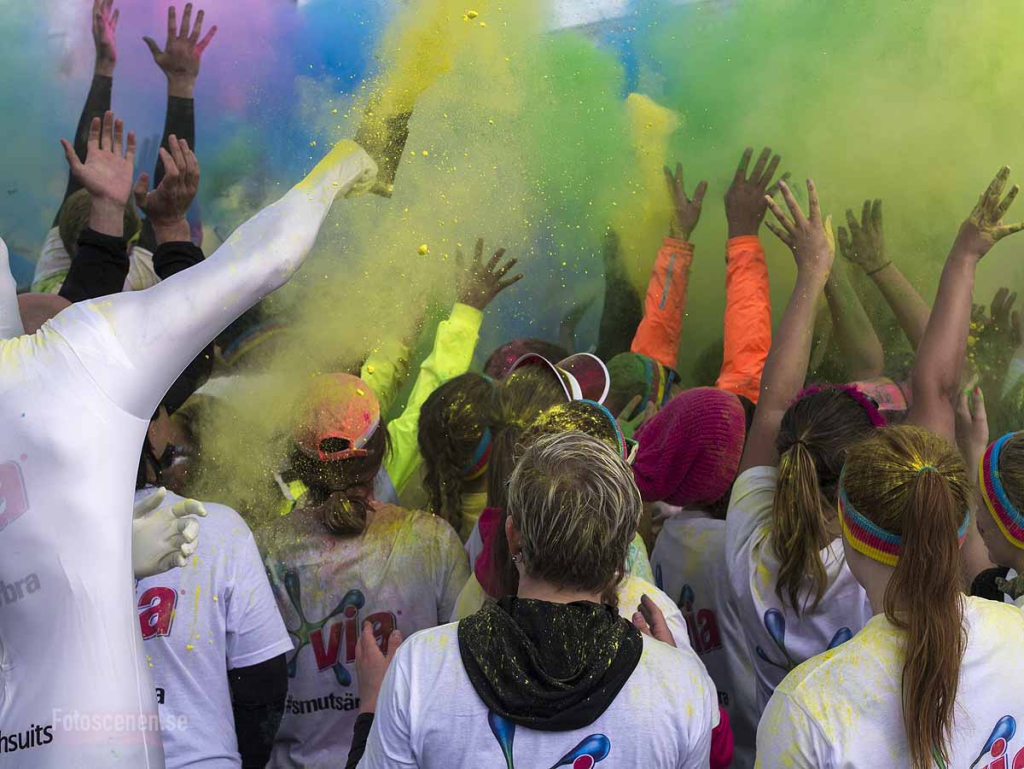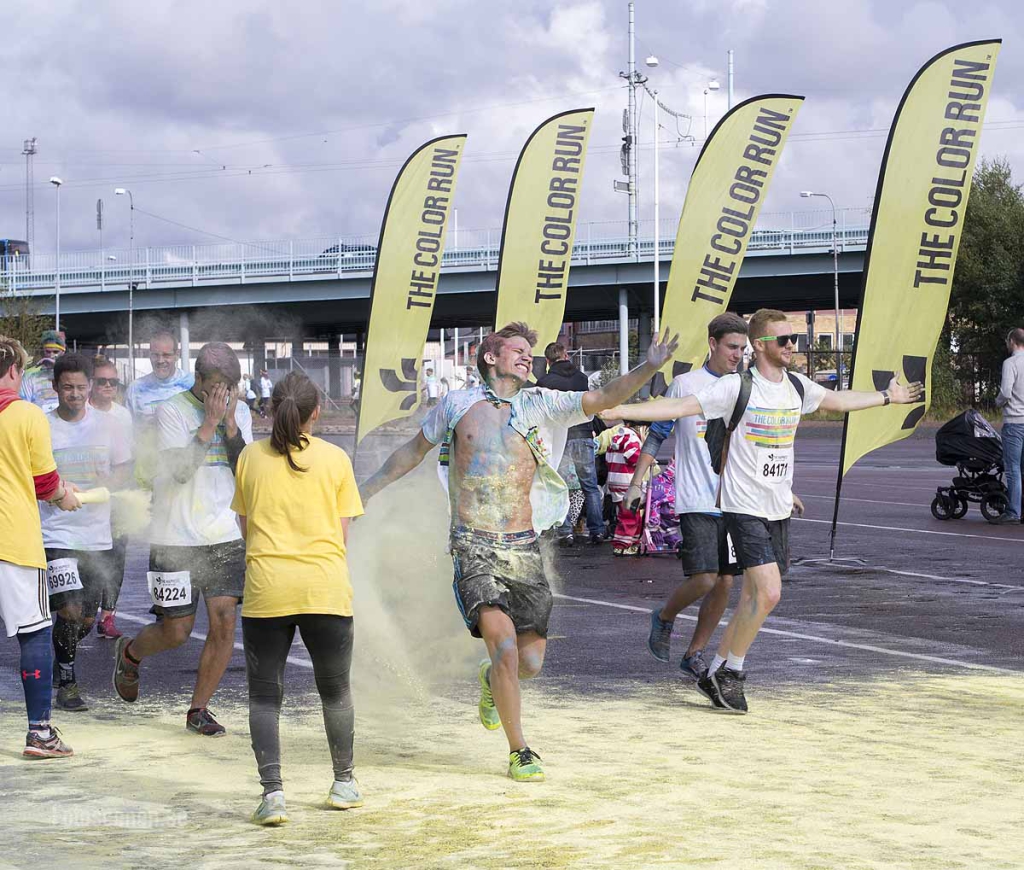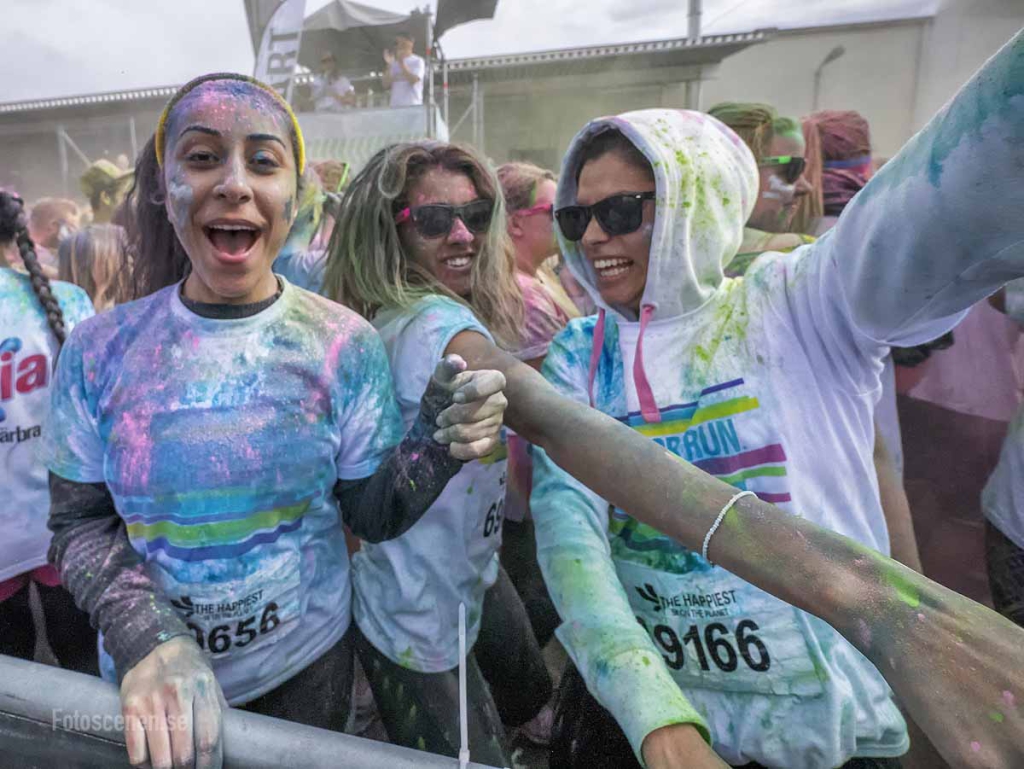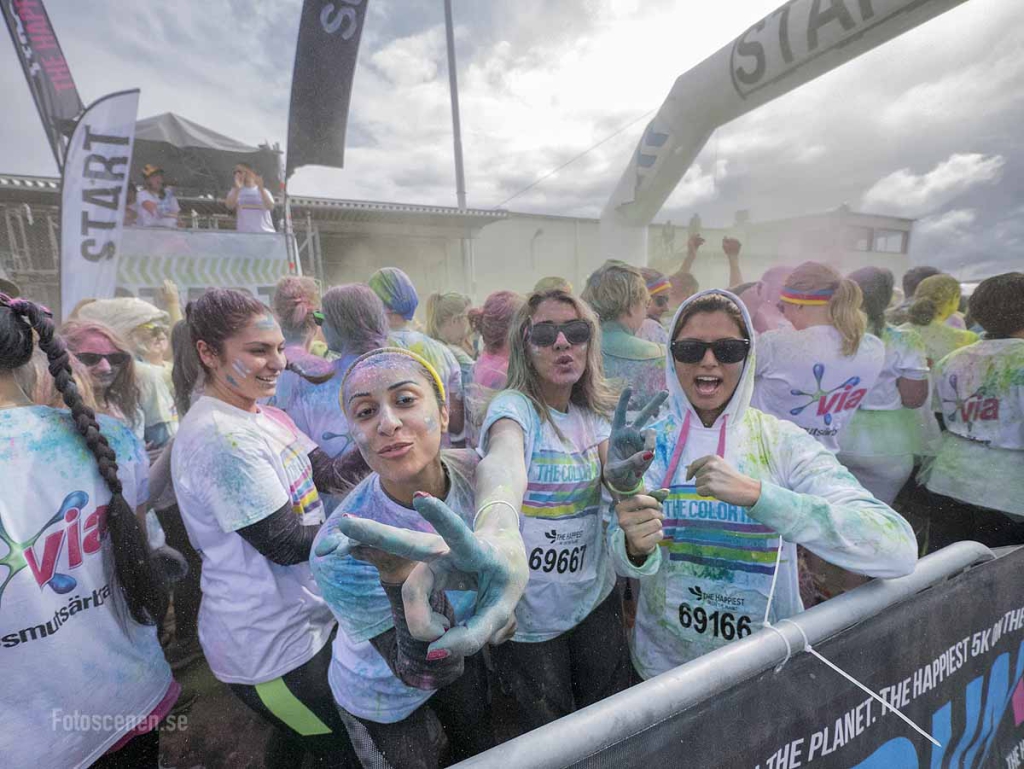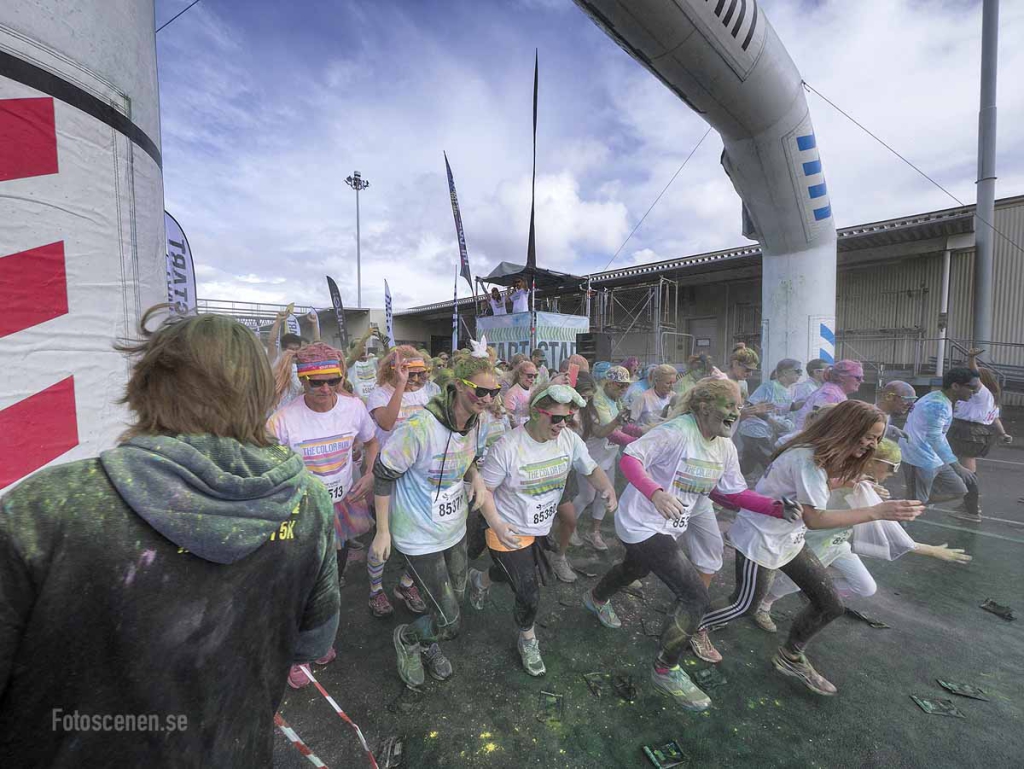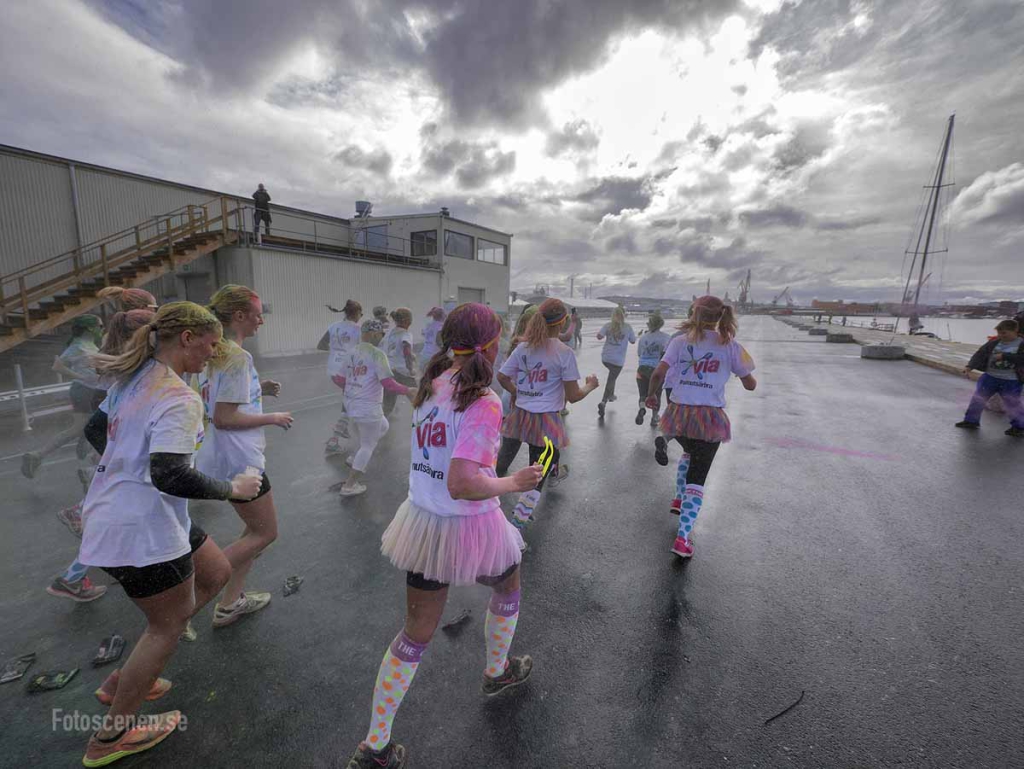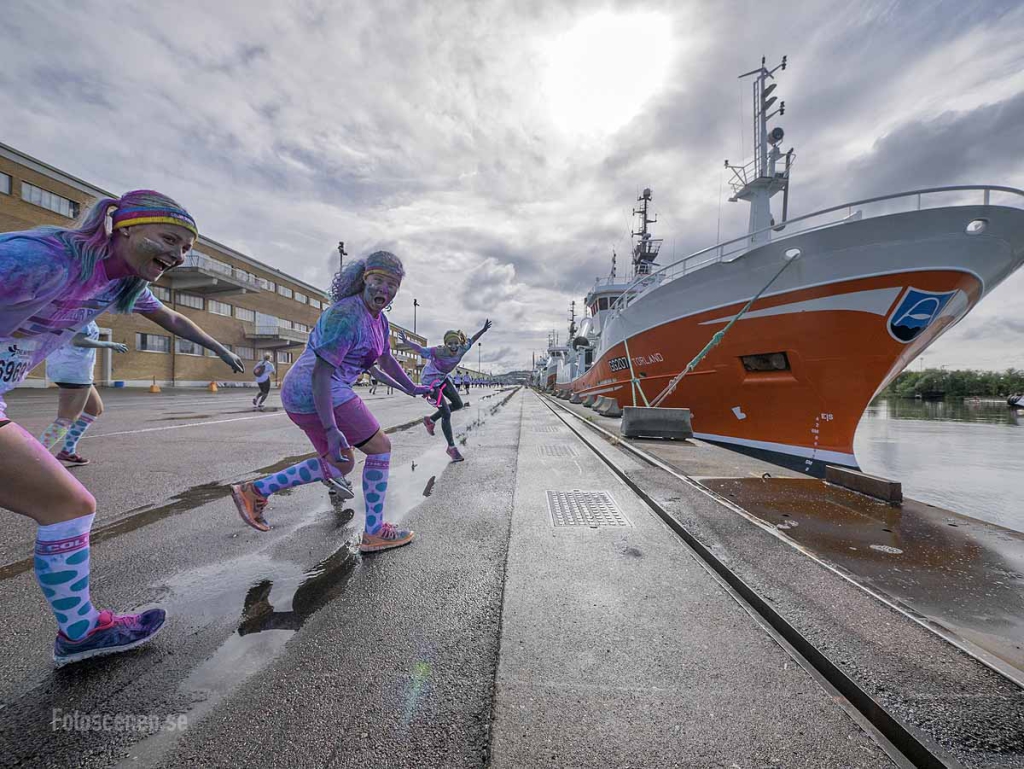 Tog en sväng ut till Frihamnen och The Color Run. Det regnade när jag åkte och det är kanske inte optimalt att få kamerorna både dränkta och insmetade med färg, men det höll upp efter ett tag och jag hade lindat in övergången mellan hus och lins med bandage. Nu har jag dessutom två sekunda hus som jag kan vara lite mer ovarsam med, nackdelen med den ena av dom är att jag knappt kan se något på skärmen eftersom den är lite trasig. Nåja, det gick väl hyfsat ändå. Vidvinkel och tanken var att ge sig rätt in i leken med resultatet att jag direkt fick en näve grön färg i ansiktet. 😀
Sen var det lite kamp mot klockan innan nästa punkt på mitt schema och jag redigerade bara en handfull av dom bilder som jag ganska snabbt kunde lägga upp i ett album på Facebook här.
Took a ride out to Frihamnen where the event The Color Run was held. It was raining when I went there, so I was expecting to get my cameras both drenched and filled with color, but the sun came out eventually and I had put bandage around the houses. I used two cameras that I don't have to be that careful with, one of those is even a little broken and it's hard to really see what I'm doing. Anyway, it turned out ok. Used the wide angle and tried to really get in there, resulting in me getting a handfull of green color in my face right away. 😀
Then I tried to beat the clock getting the pictures ready before another part of my busy day started so I just edited a few of the pictures I rather quickly could post in a Facebook album here.