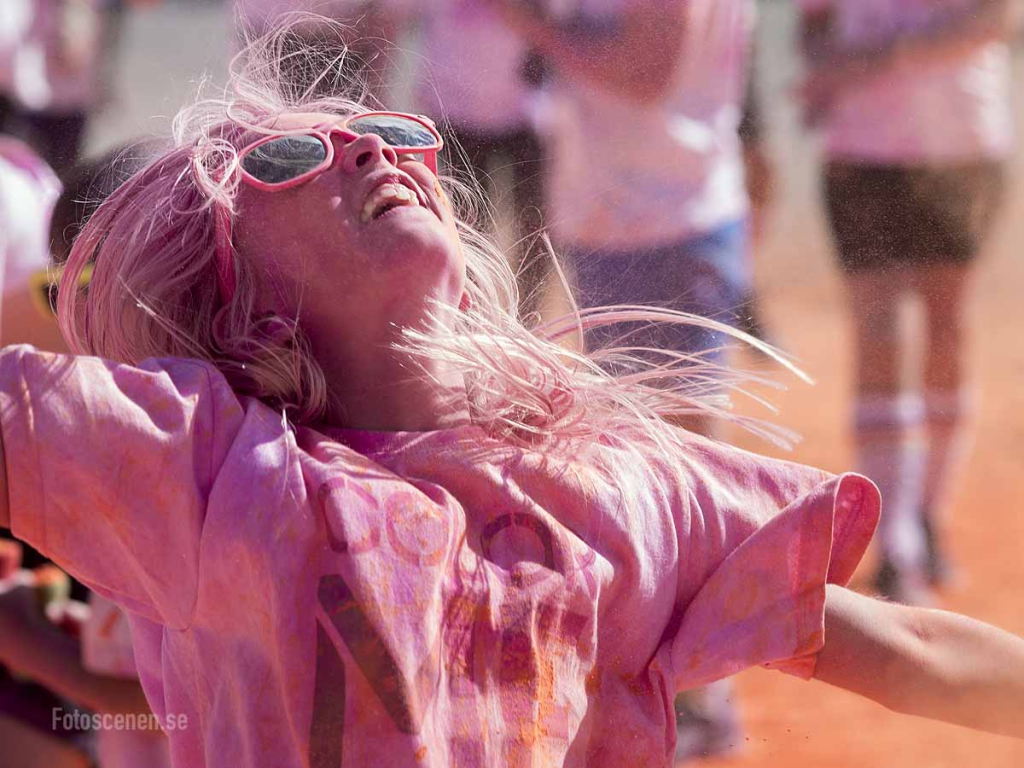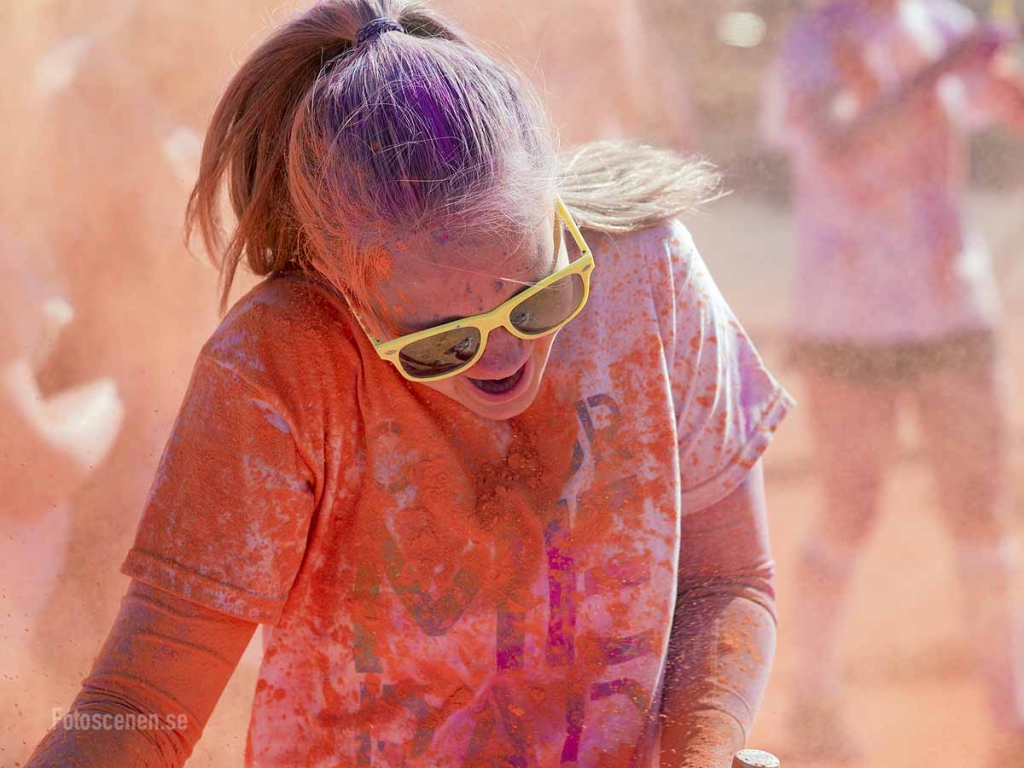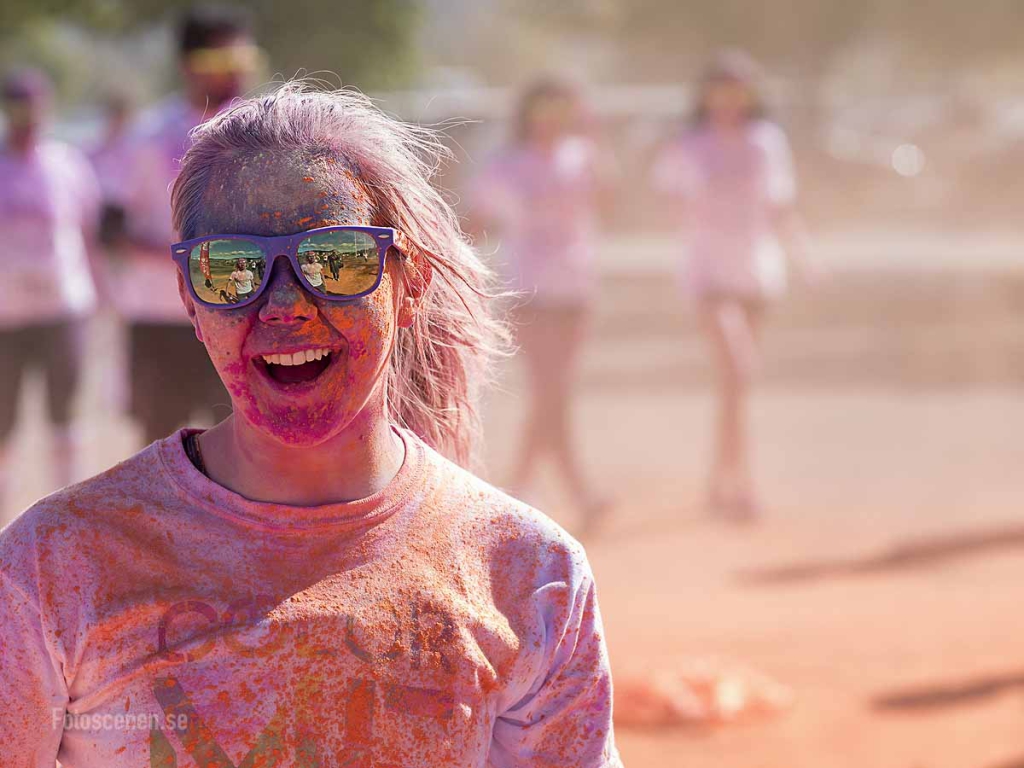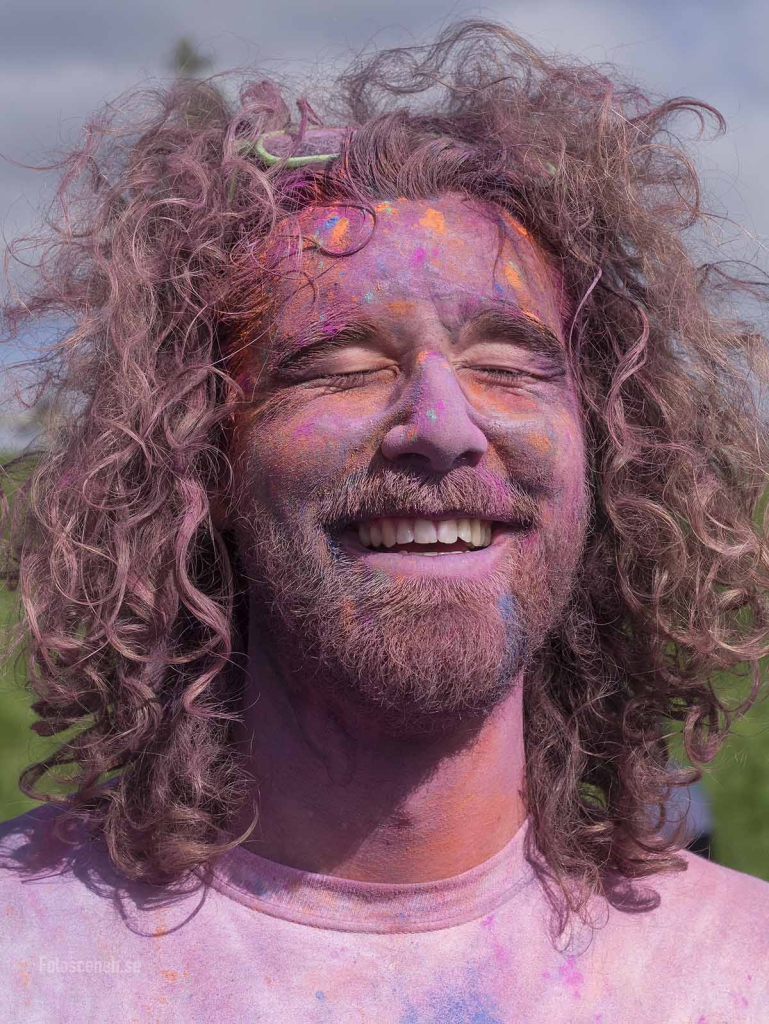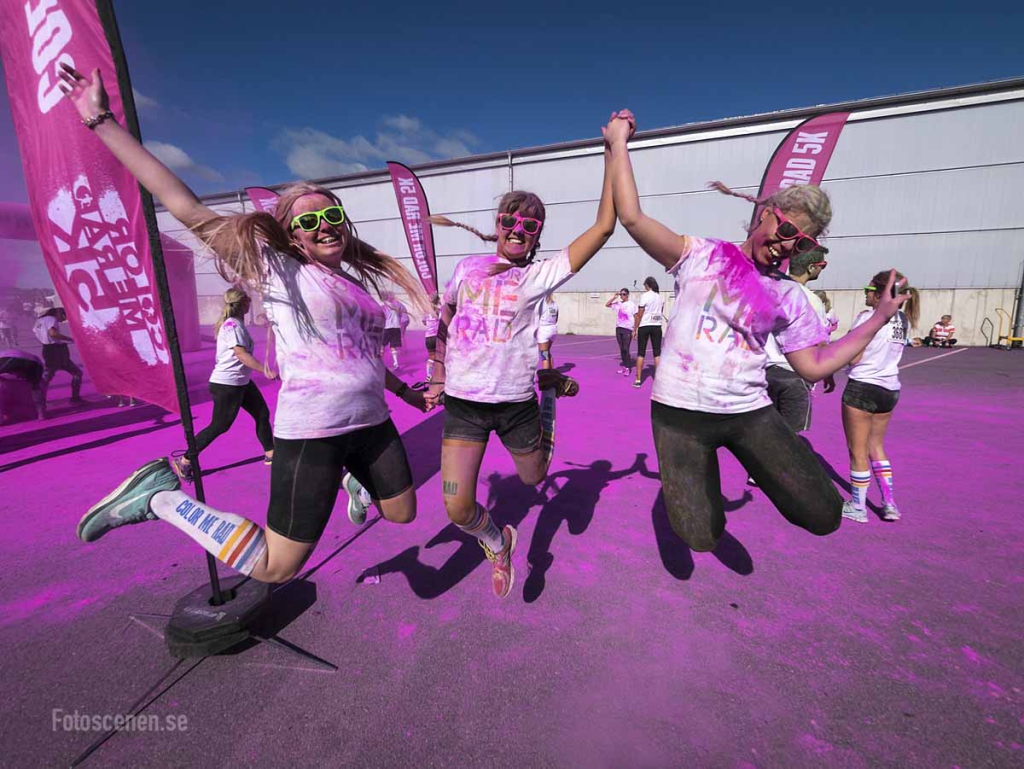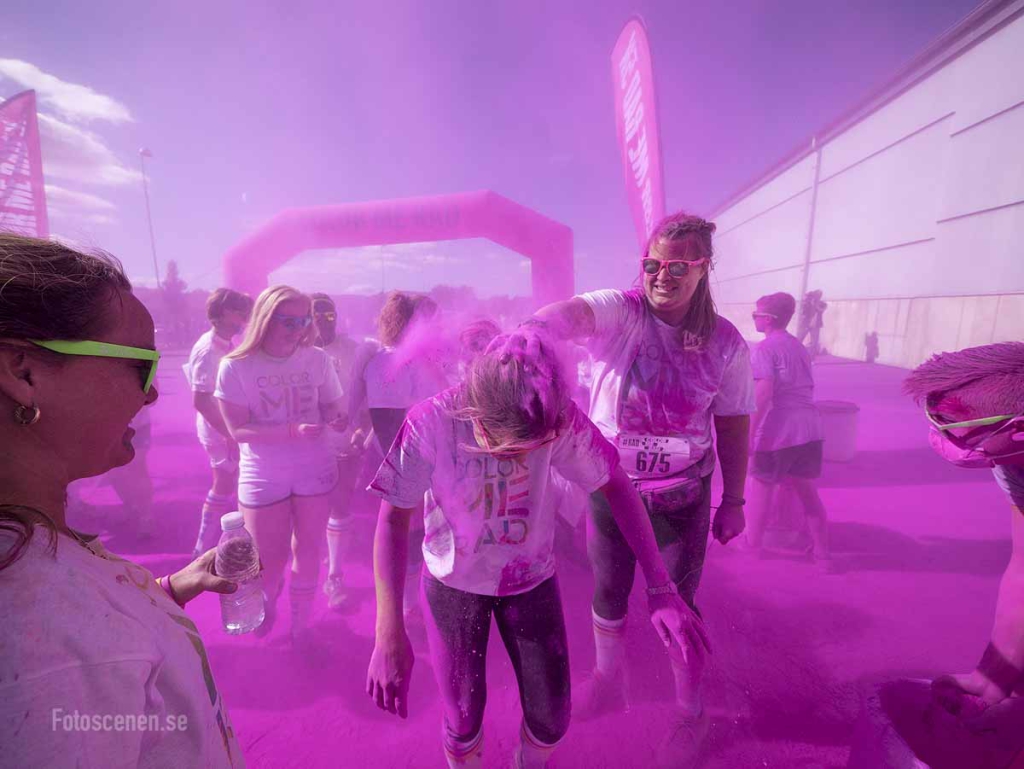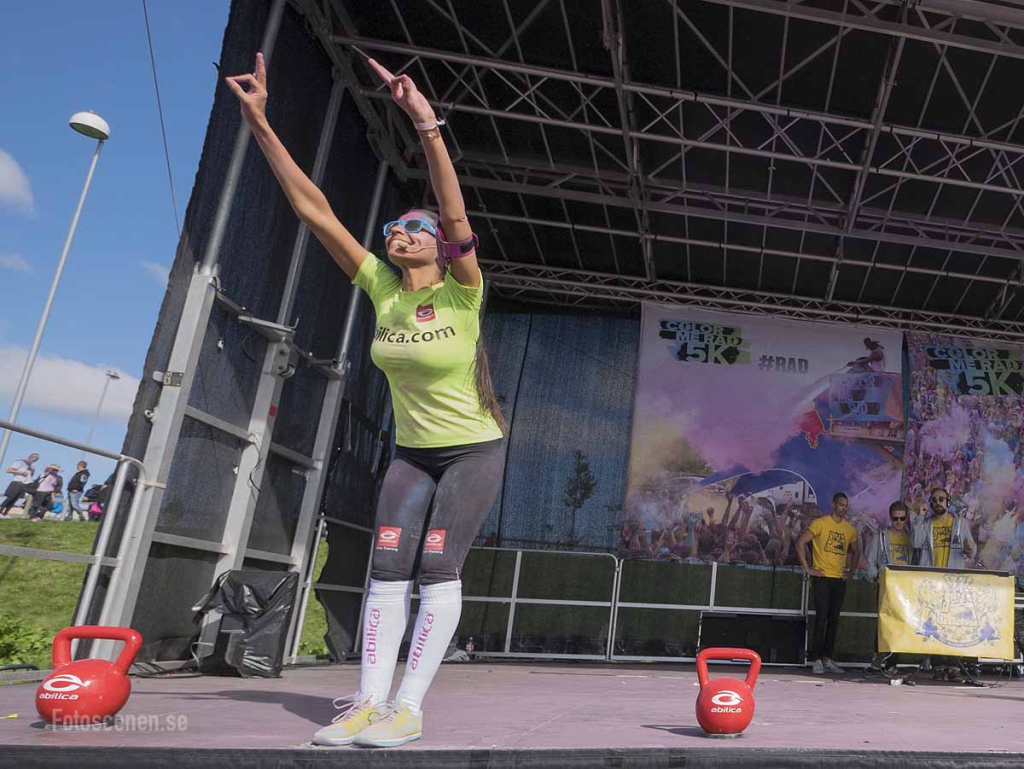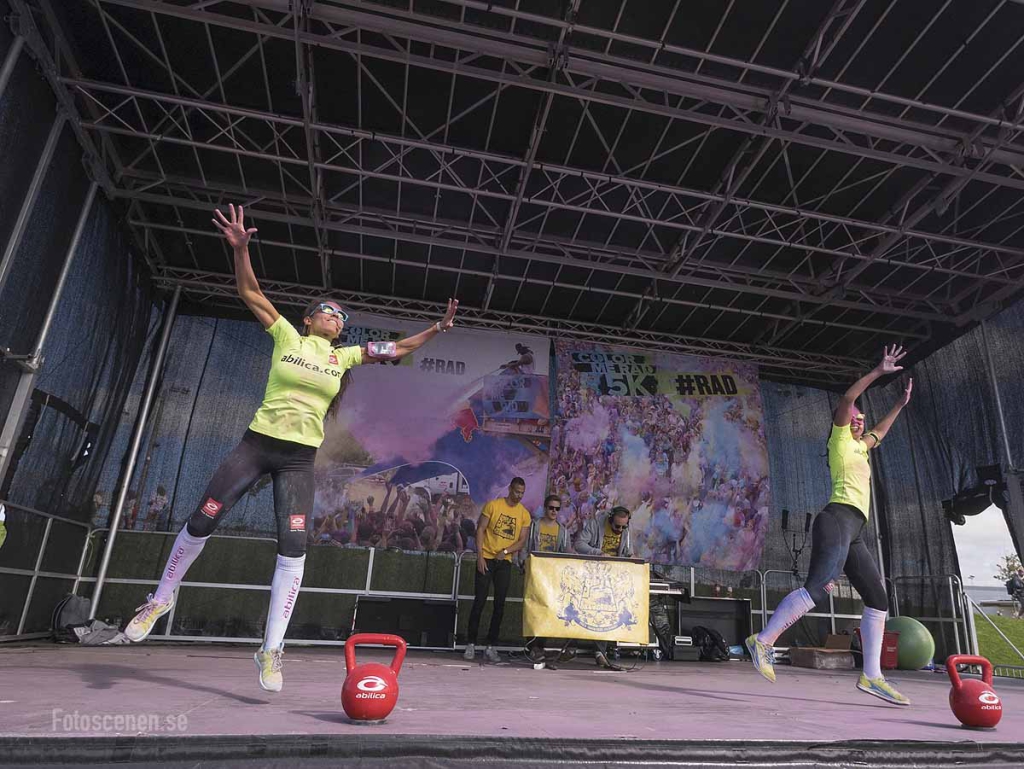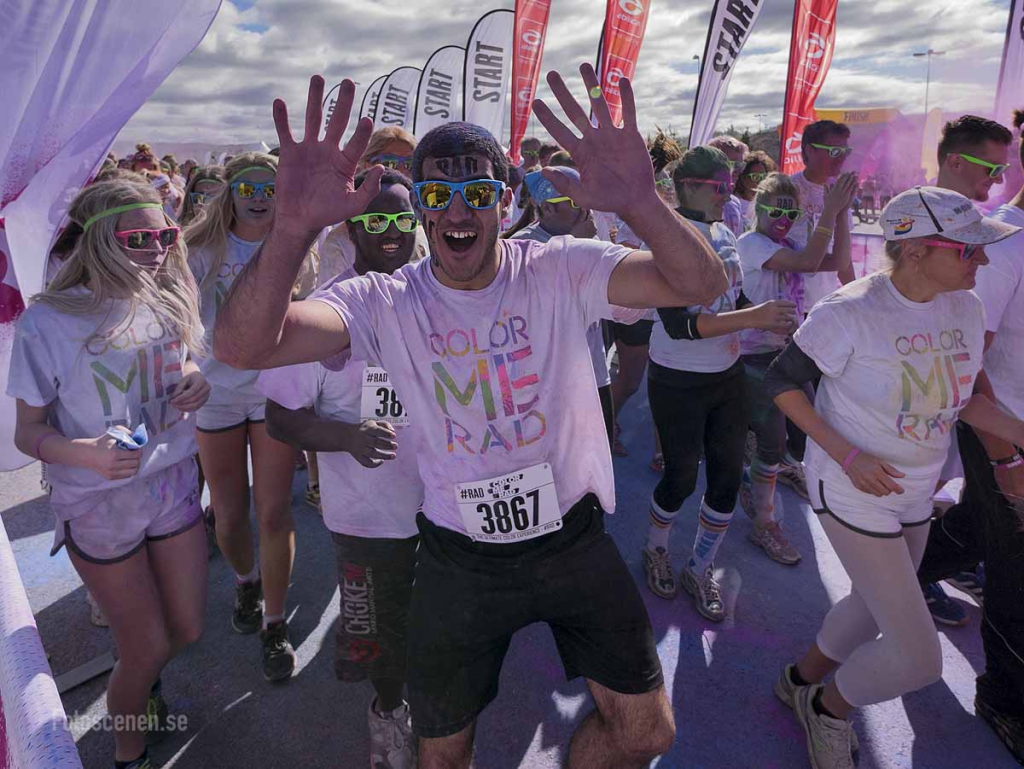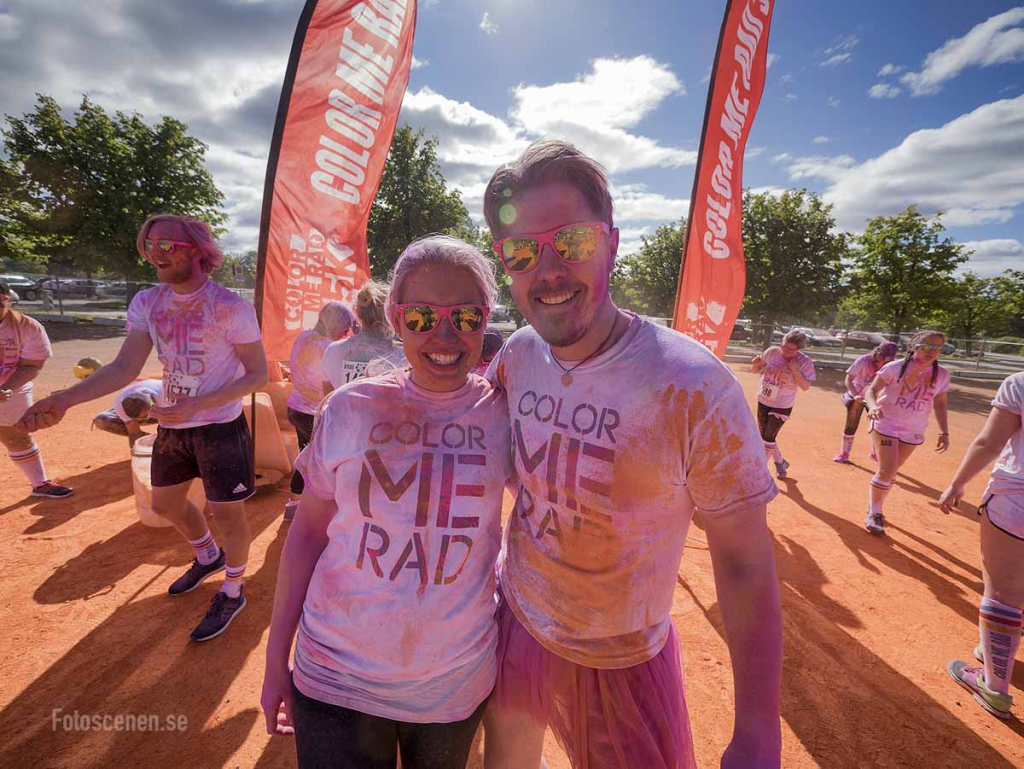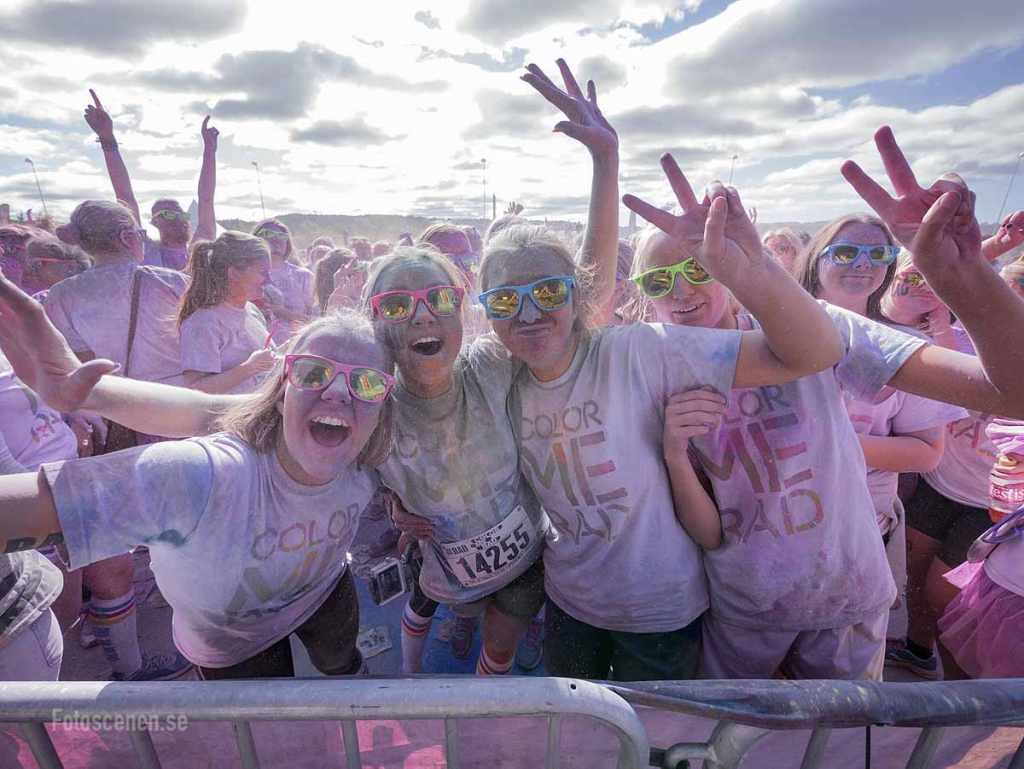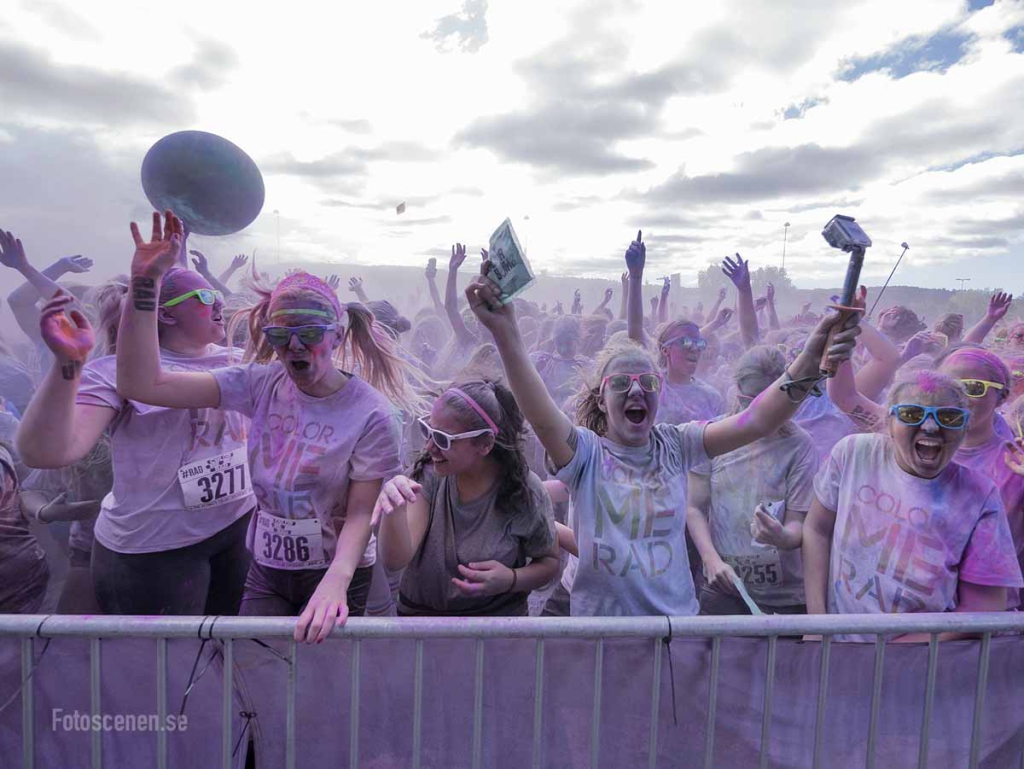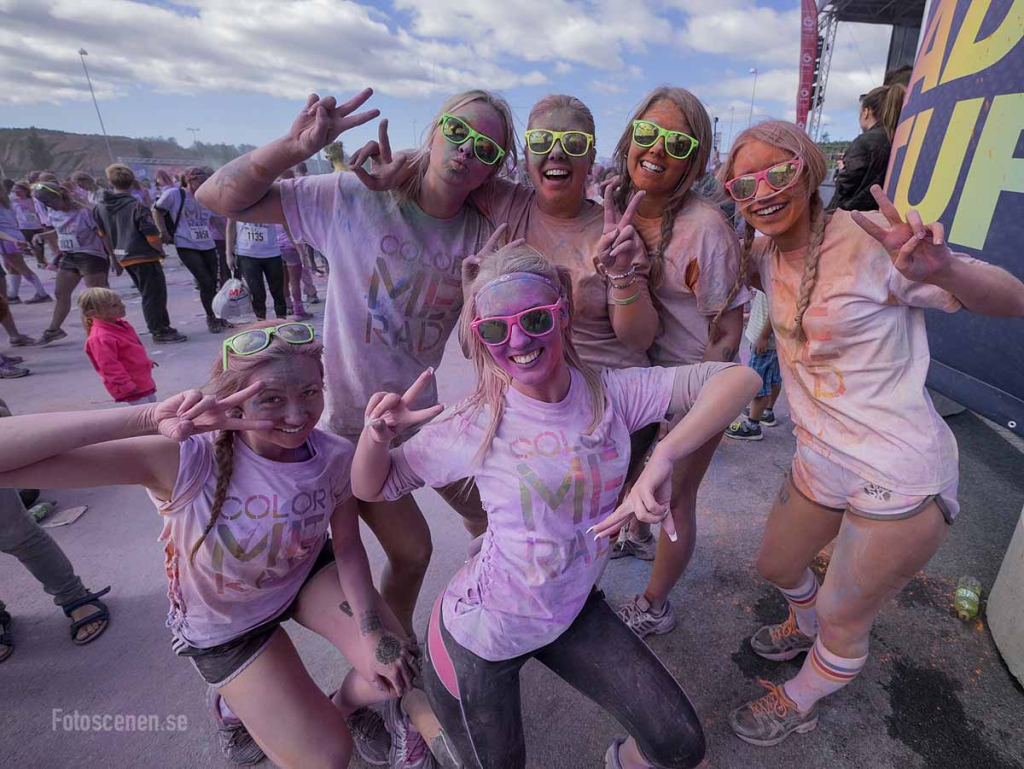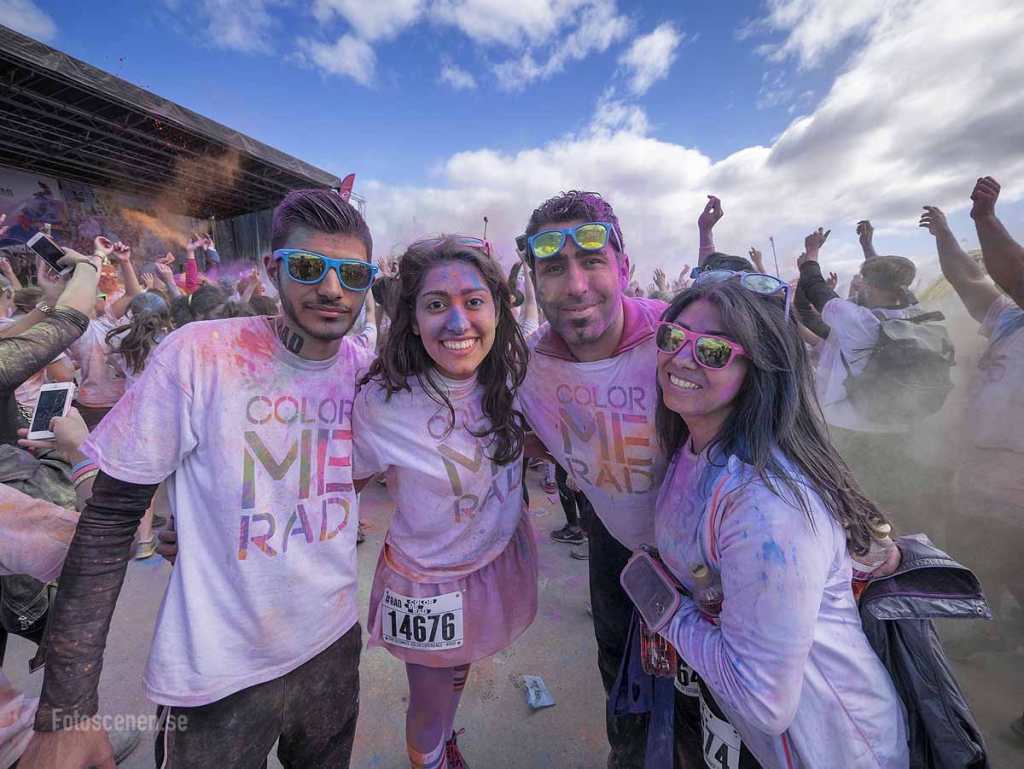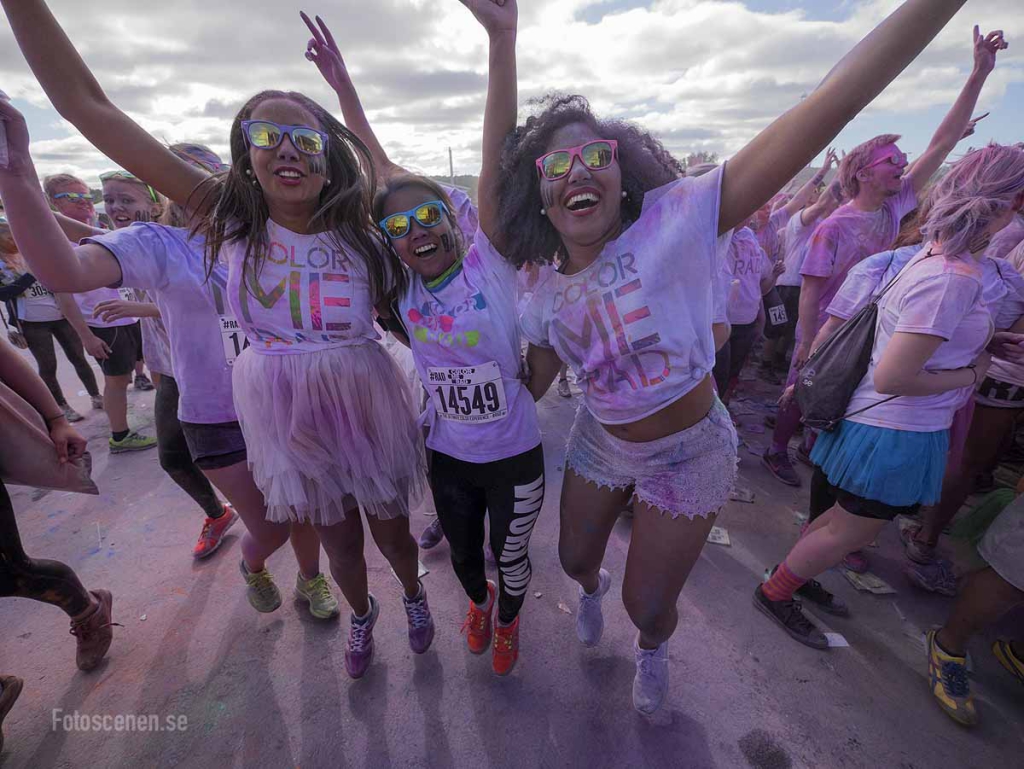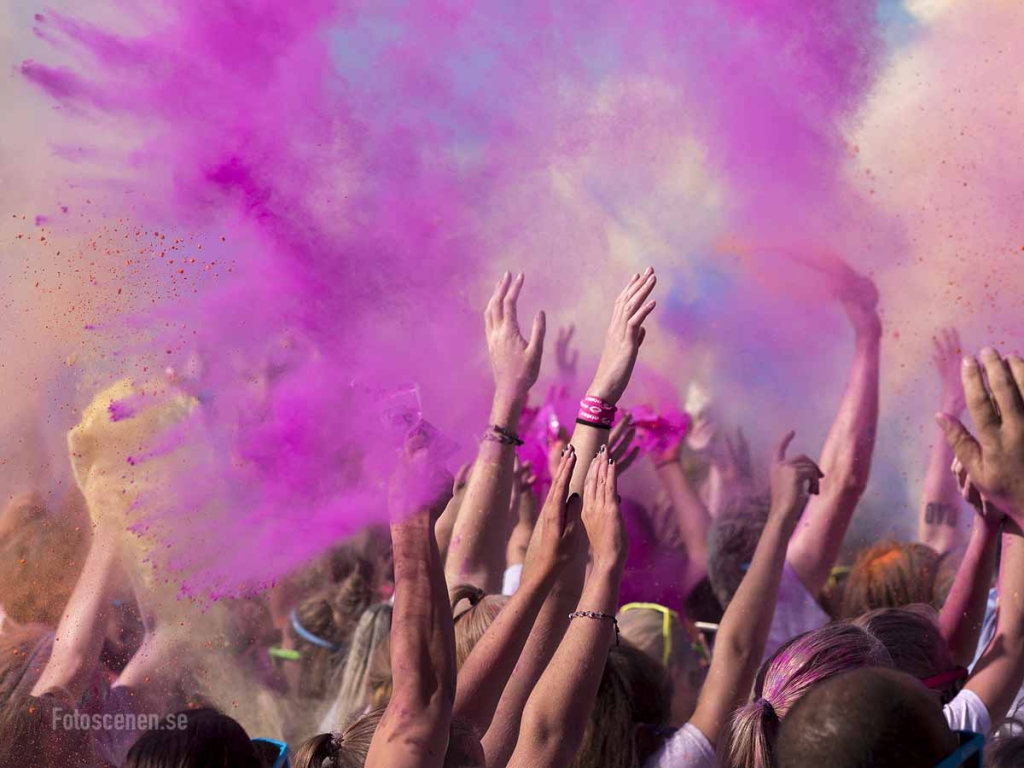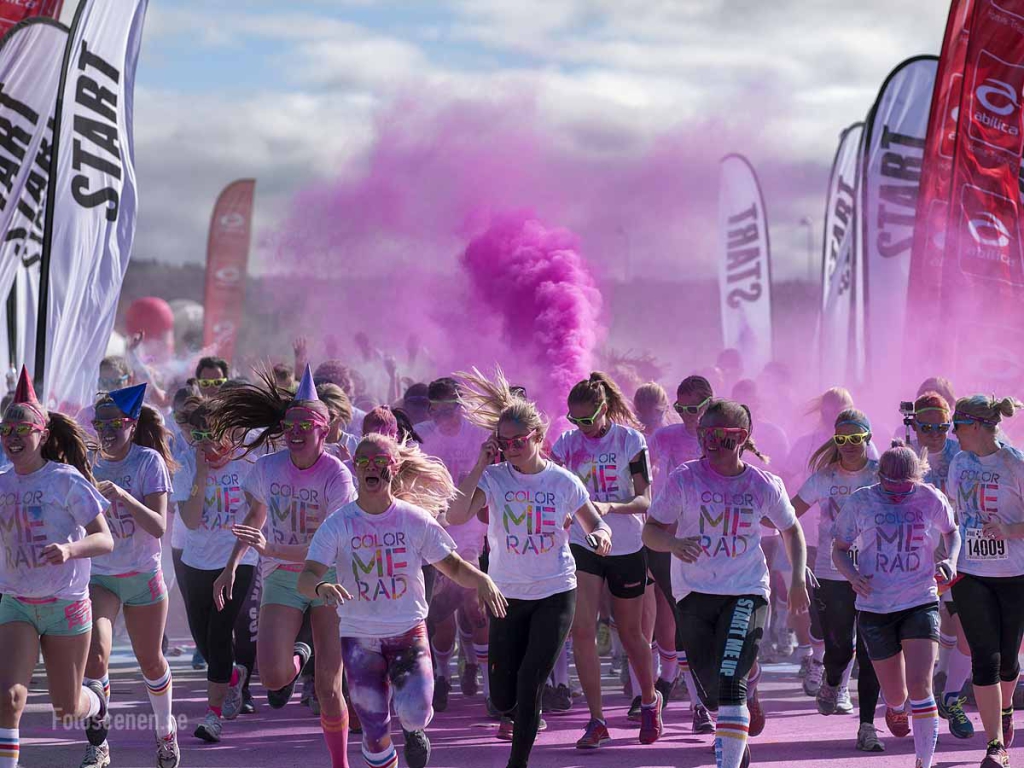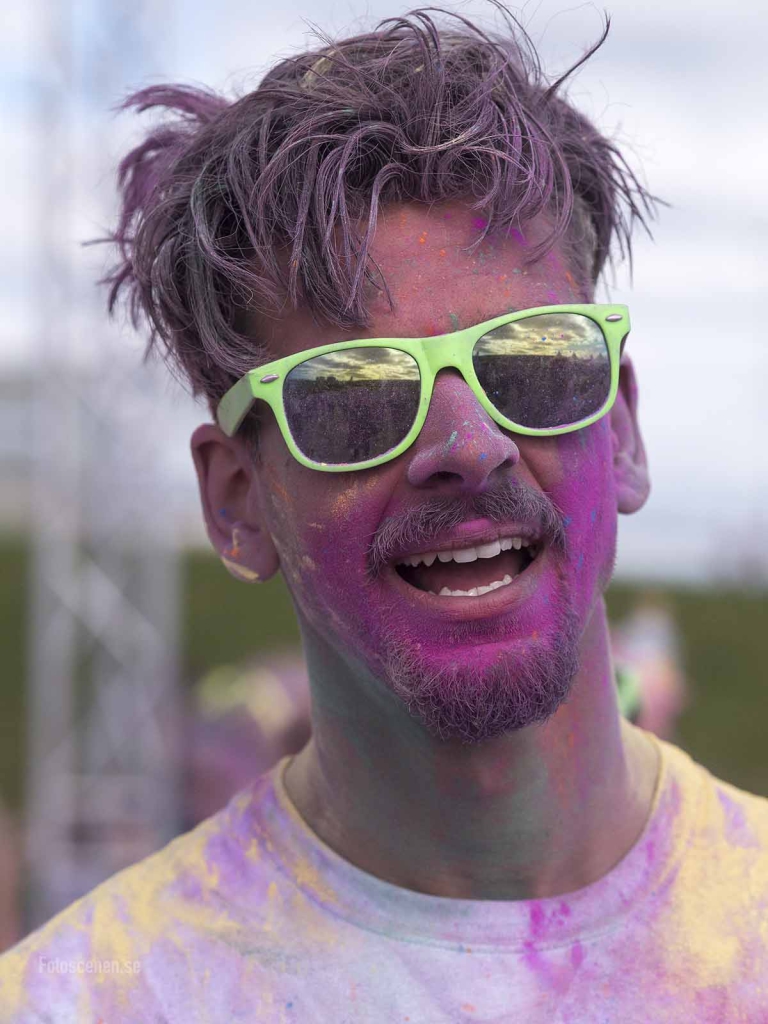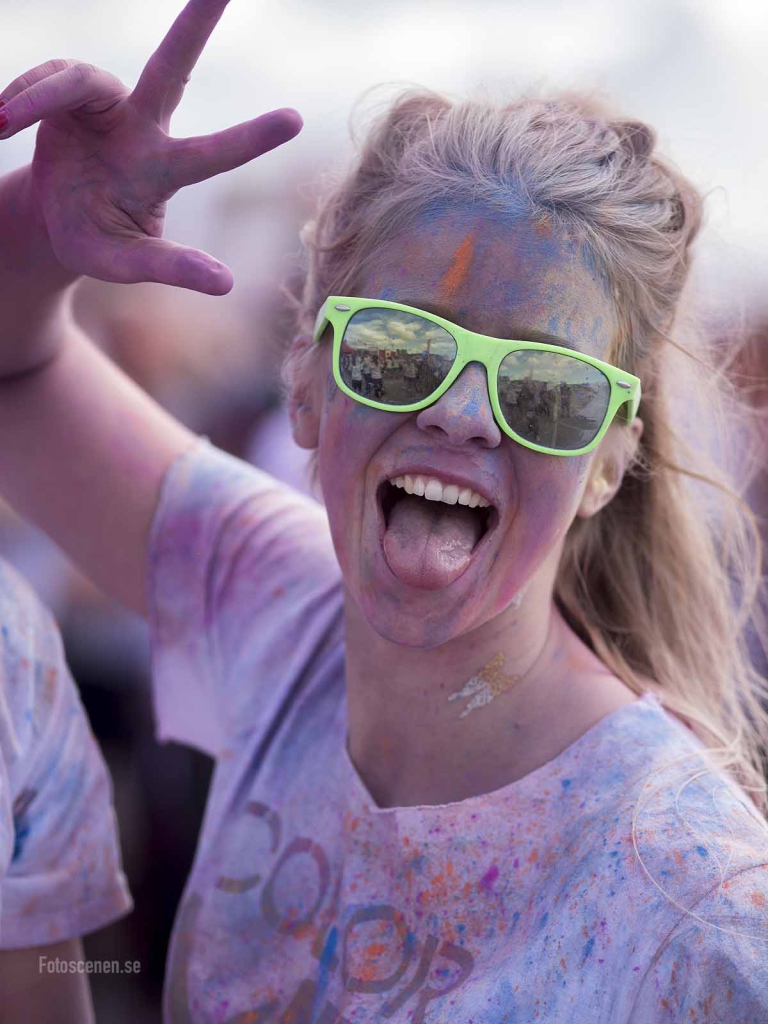 För den som tänkt springa en halvmil och kasta färg i luften var detta rätt helg, här var helgens andra färgfest. Att döma ev kommentarer på Facebook visste knappt deltagarna själva vart det skulle och vilken dag. Själv springer jag inte ens till bussen, men jag gillar energin som skapas runt musiken och alla glada människor.
Kastade in en tredje kamera i mixen idag och tur var det, kombon G6 och Olympus 75mm gav mina favoritbilder, nämligen de orangea i början här. Det var en och annan fotograf som flinade åt mig, när jag gick runt där som en inplastad regnbåge, men ska det bli bra bilder måste man komma nära. Då får det vara värt lite färgstänk. Nu ska jag be en bön och börja sanera kamerorna.
Fler bilder finns i Facebookalbumet här.
If you wanted to run 5 km and spread some color around you, this was your weekend, here was the second color party this week. Judging by comments on Facebook, not even the participants seemed sure where or when they were going. I myself won't even run for a bus, but I do like the energy and all the happy people.
Today I added a third camera to the mix, and that was lucky, the combo G6 and Olympus 75mm produced my favorite snaps, i.e. the orange ones at the start here. The other photographers had a little fun seeing me walking around in all colors, but to get the good shots you should always try to get close. It's worth getting a few splashes of color if you do. Now I'm gonna say a prayer and start cleaning the cameras.
More pictures are on Facebook here.