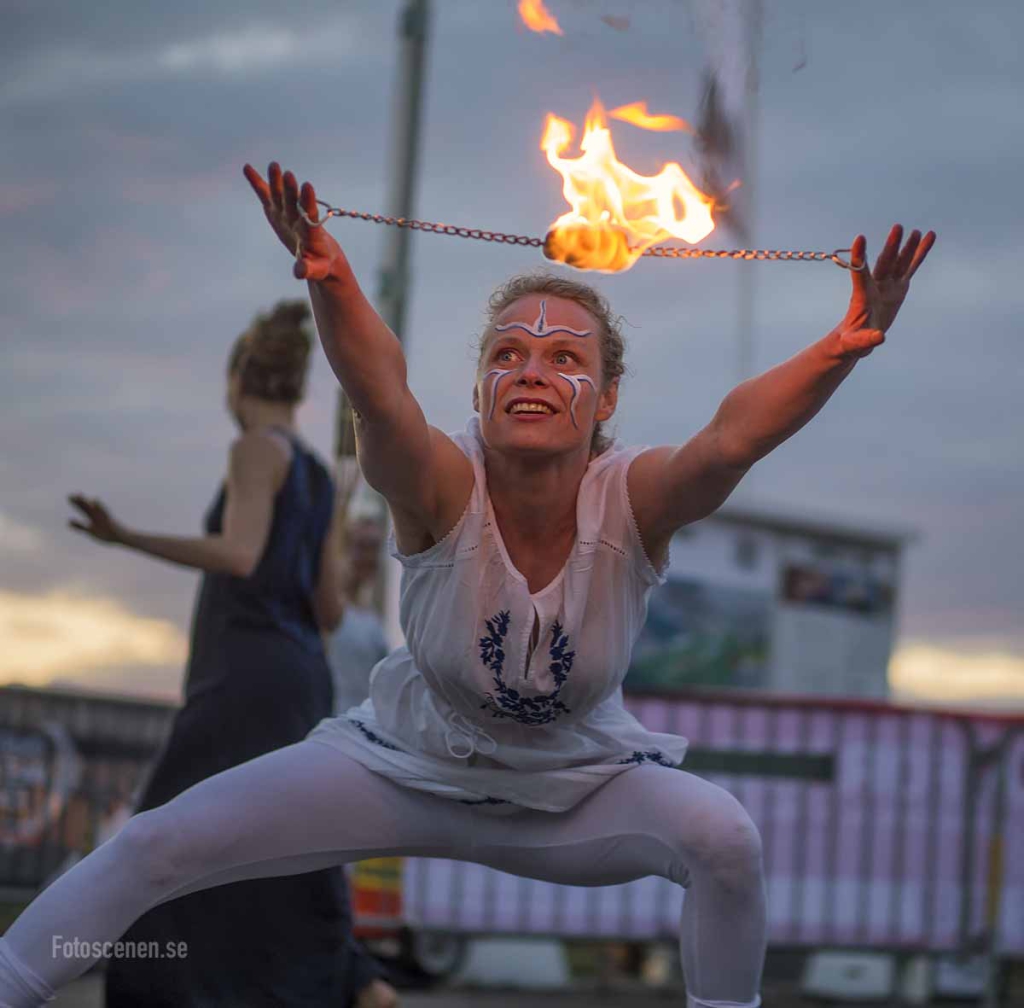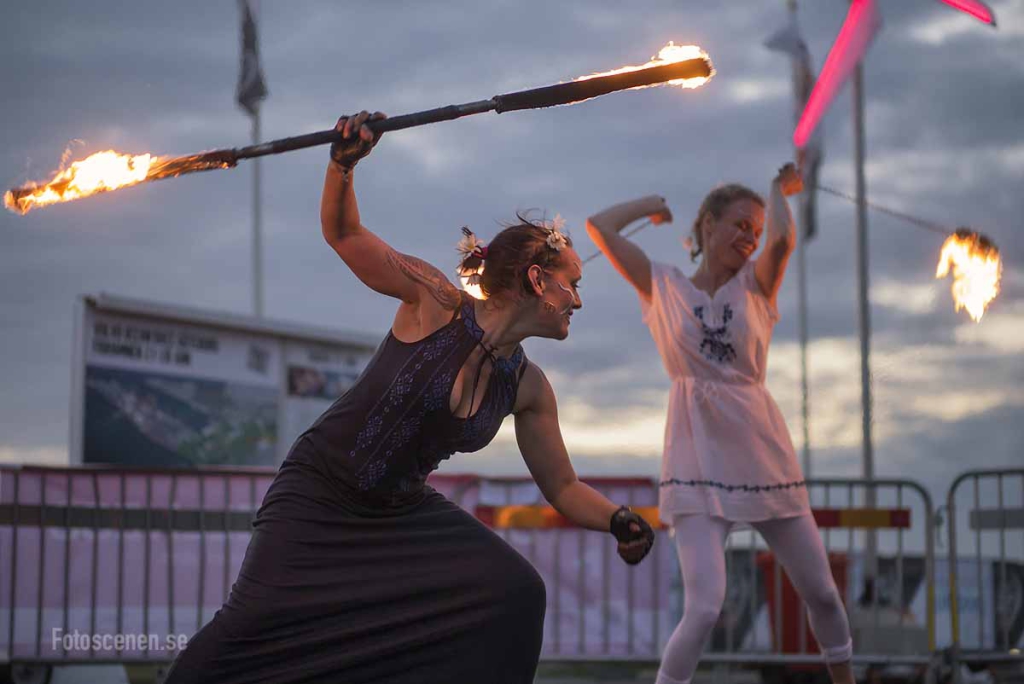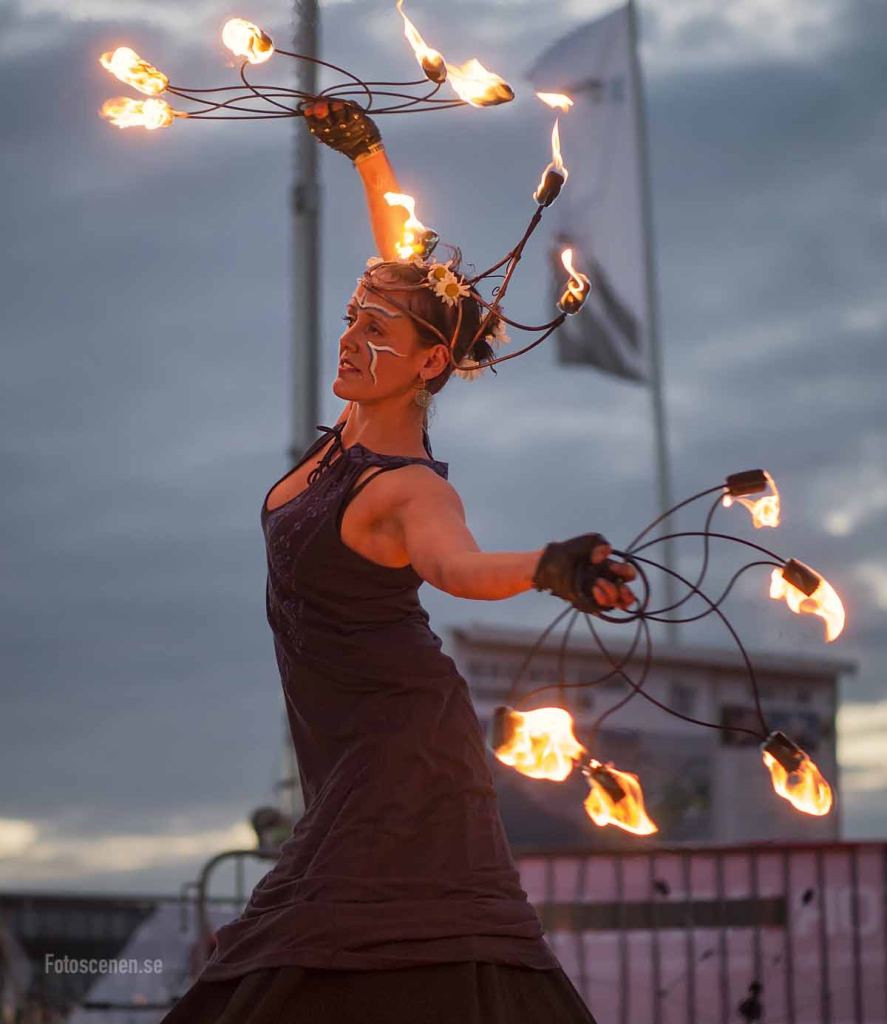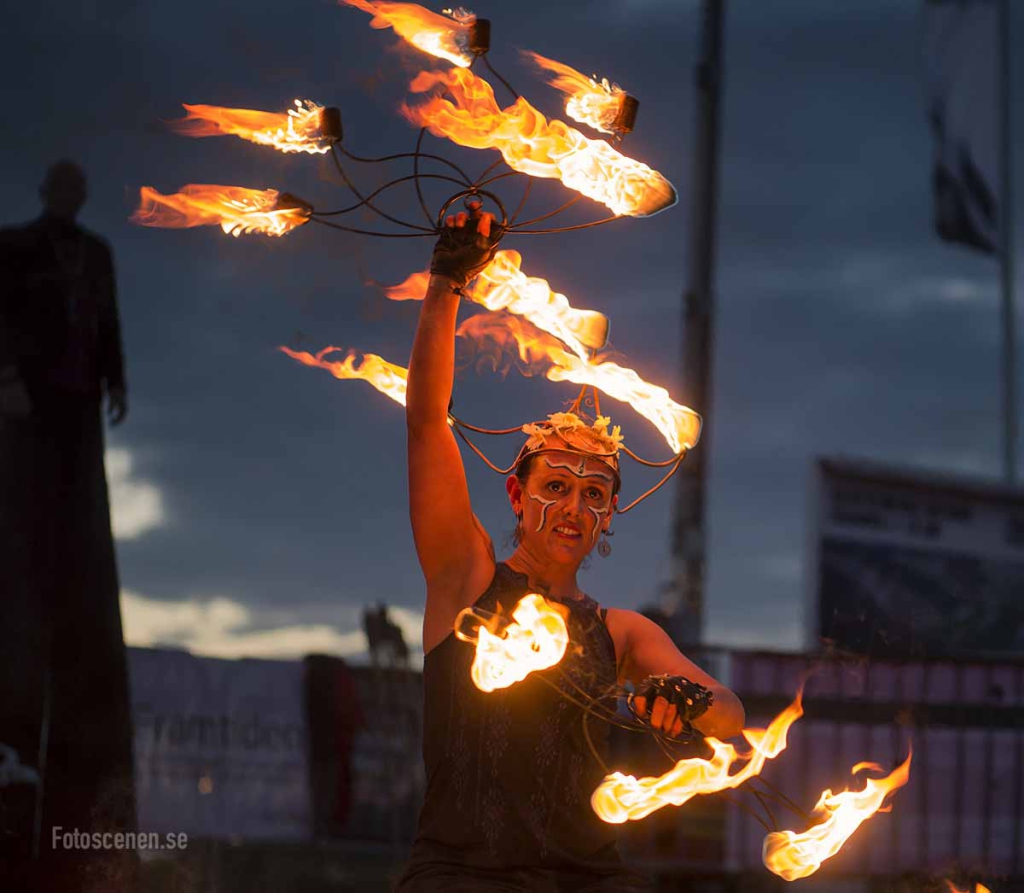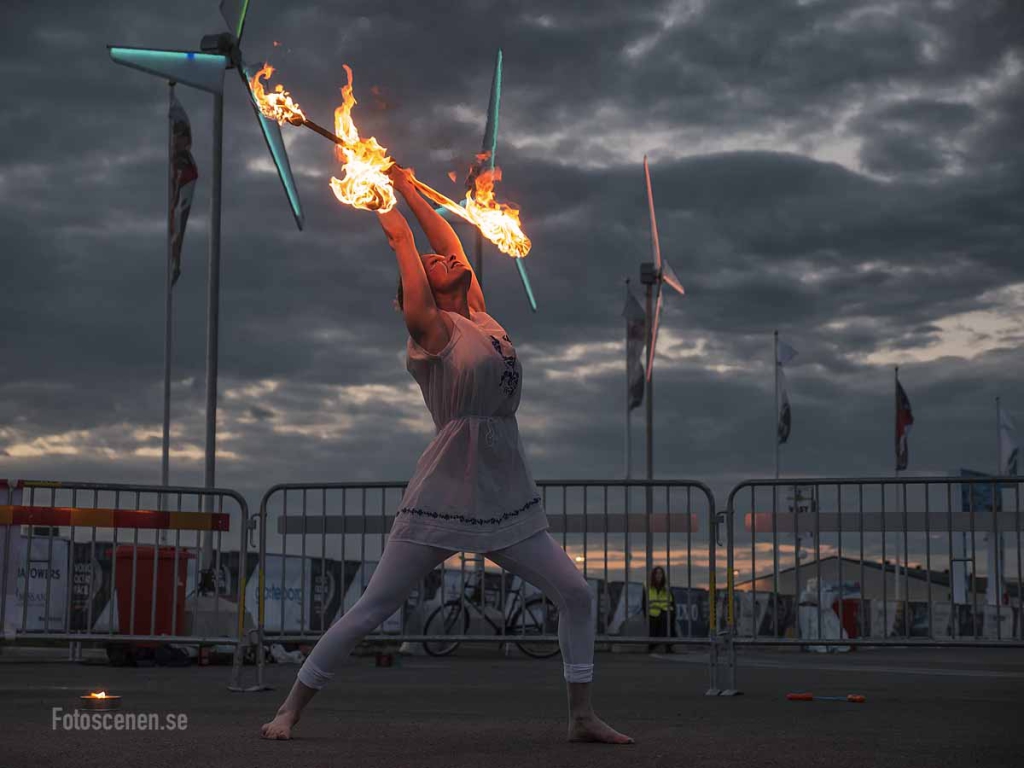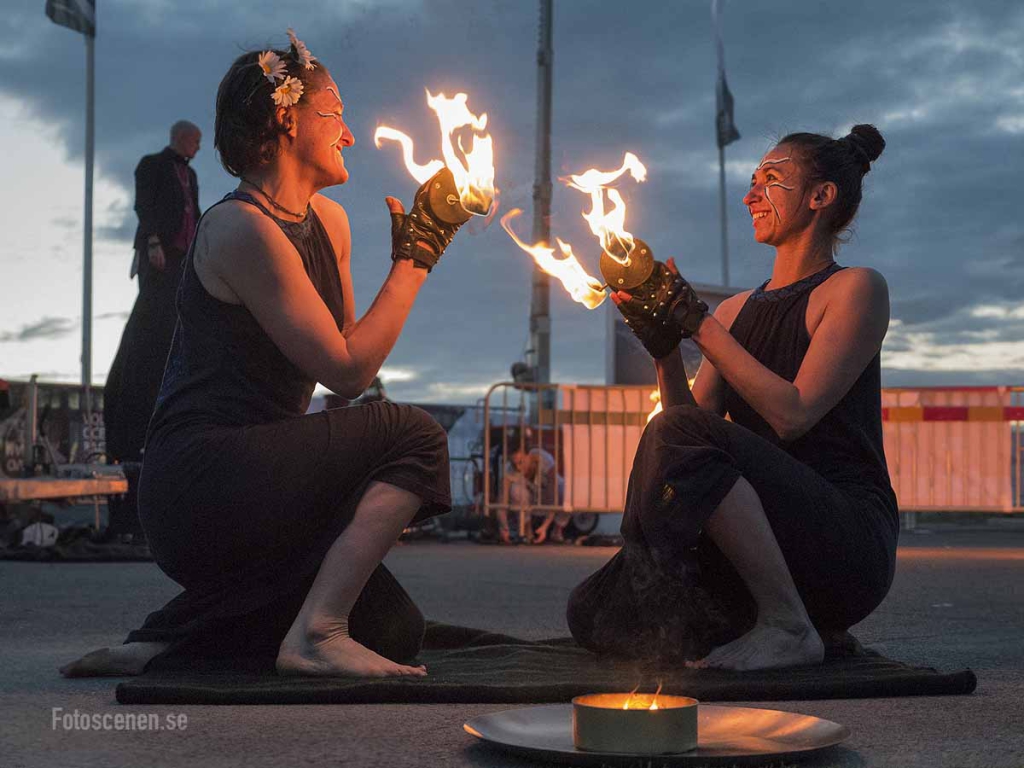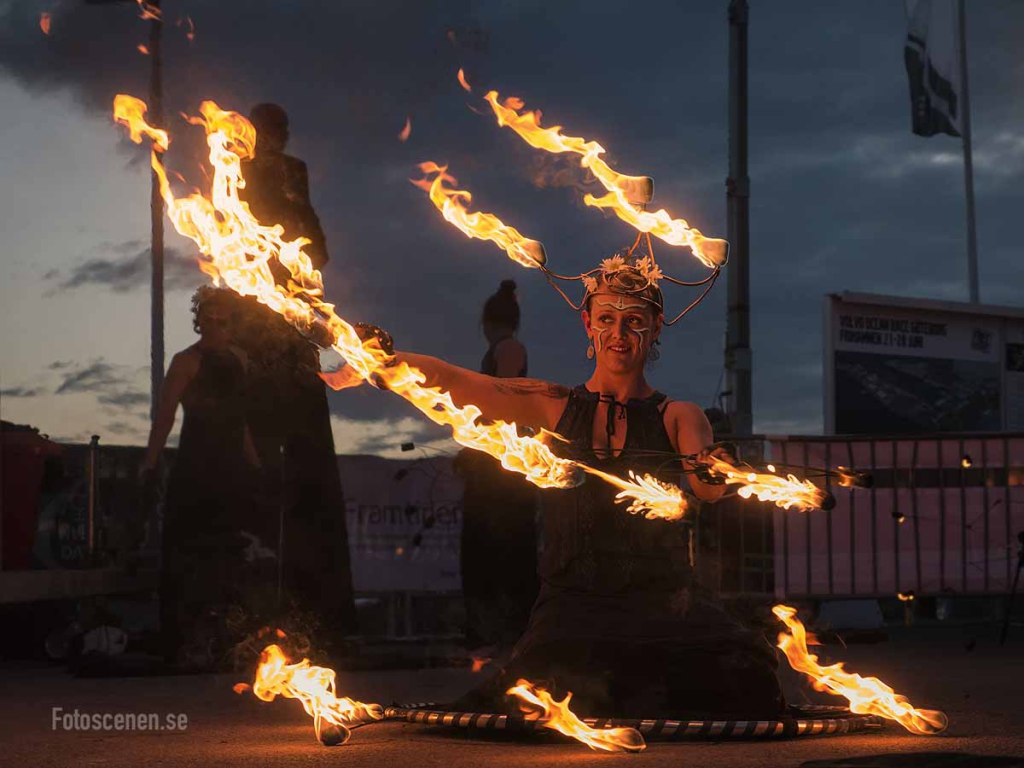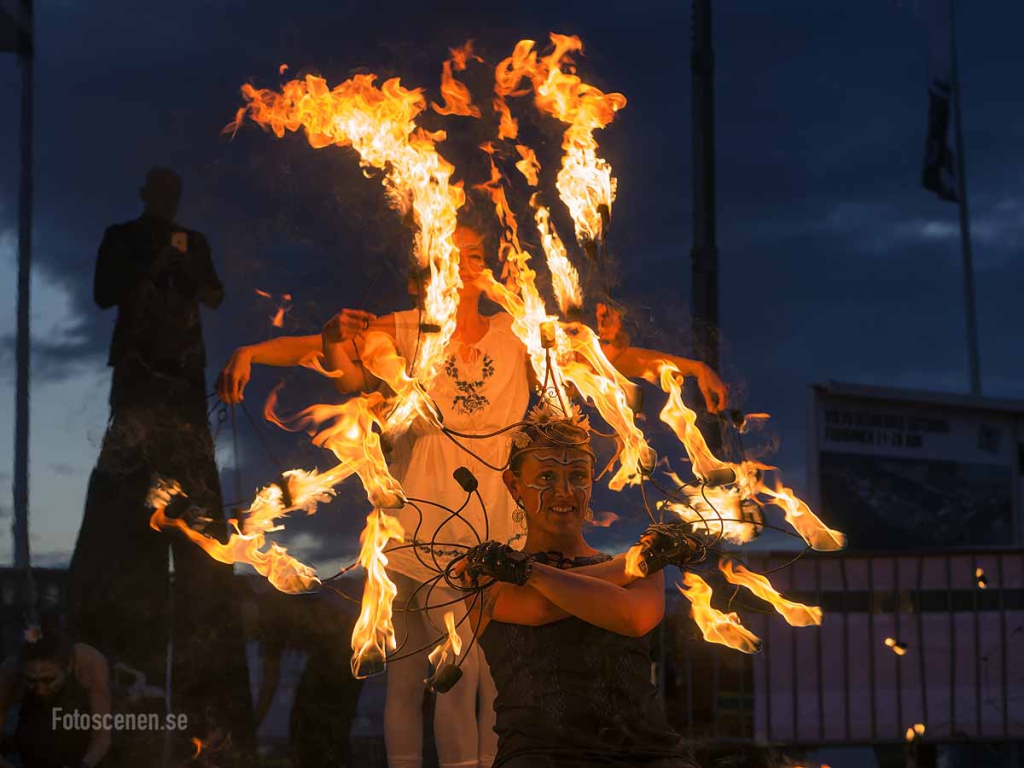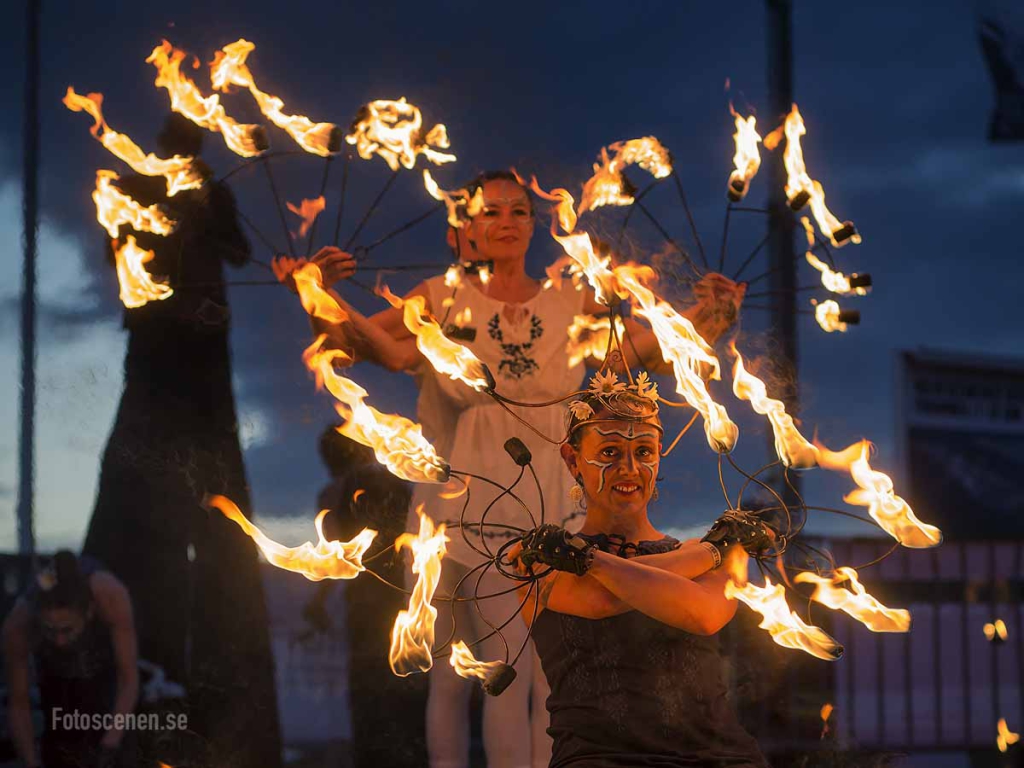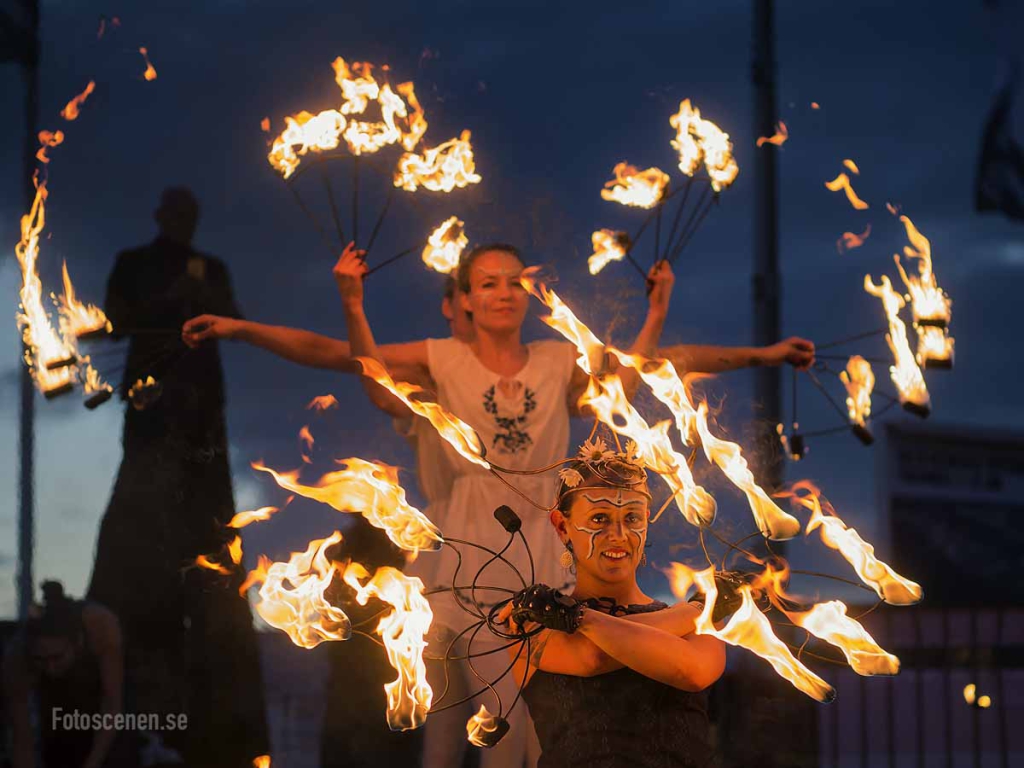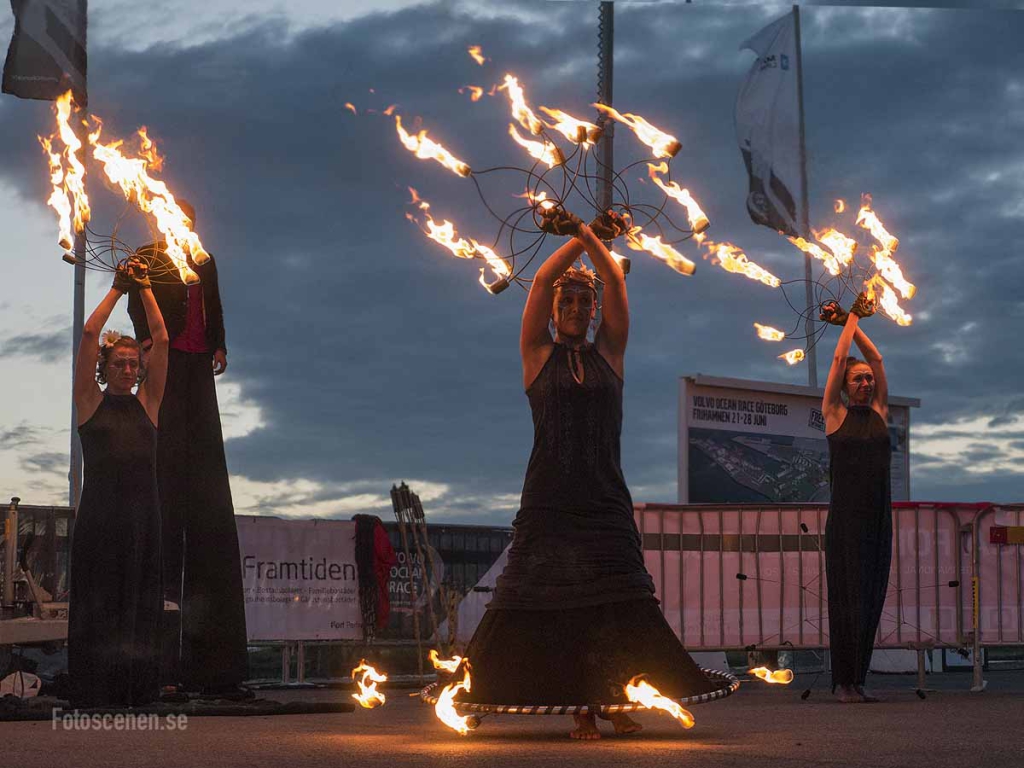 Jag har fotat eldshower innan, men då har jag haft några få minuter på mig, så när det vankas en hel halvtimme med möjligheter att få öva på detta, så är jag så klart på. Det är kallt och jag har återigen blivit lurad att klä mig som att det är sommar, men jag flyr till ett mentalt "happy place" och försöker härda ut.
Det är en sak i sig att få snygga exponeringar, (ett tips här är att inte låta ISO inställningarna sticka iväg om man brukar köra auto, inte högre än 500, ligg gärna på bas-ISO och underexponera), men man vill ju gärna få snygga kompositioner också. Det är mycket staket och stolpar att förhålla sig till, men när själva paradnumret kommer, faller allt på plats och väntan blev mödan värd.
I have shot fire shows before, but never more than a few minutes, so when I get a chance to shoot a full half hour show, i'm there. It's freezing cold, and I have once again been tricked to dress for summer, but I go to my my mental happy place and push through.
It's one thing to get good exposures, (a tip here is to not let your ISO run amok if your on auto, no higher than 500, better yet to stay at base ISO and underexpose), but you also want good compositions. There's a whole lot of fences and poles to relate to, but when the main act comes everything falls into place, so I return home happy.