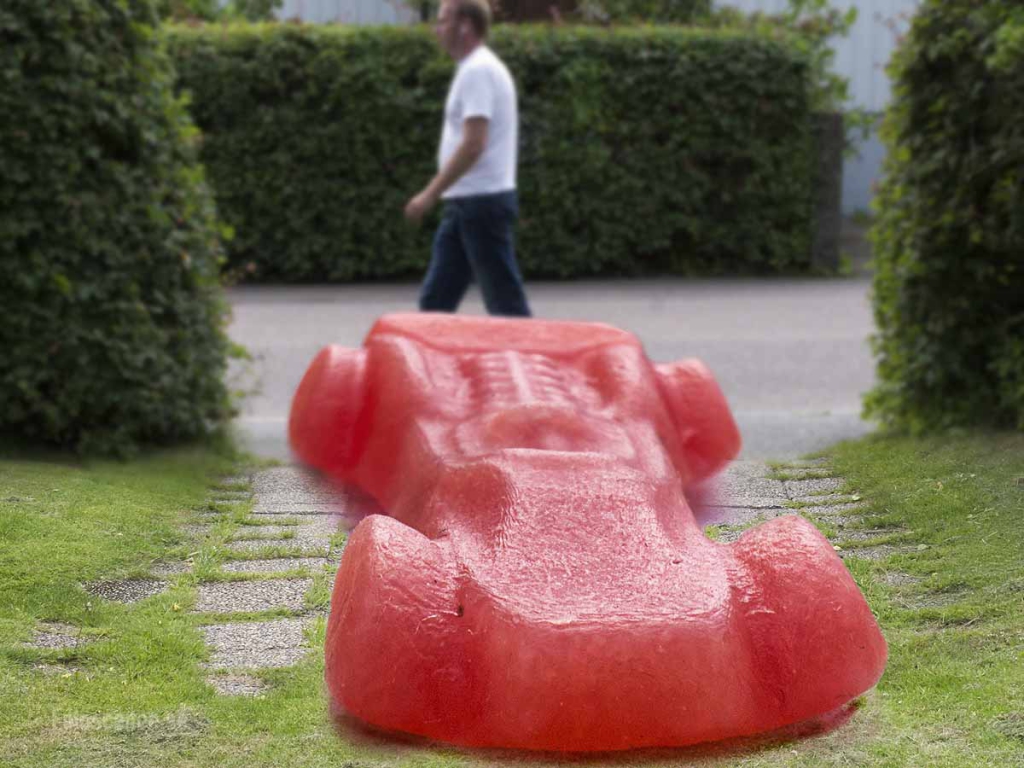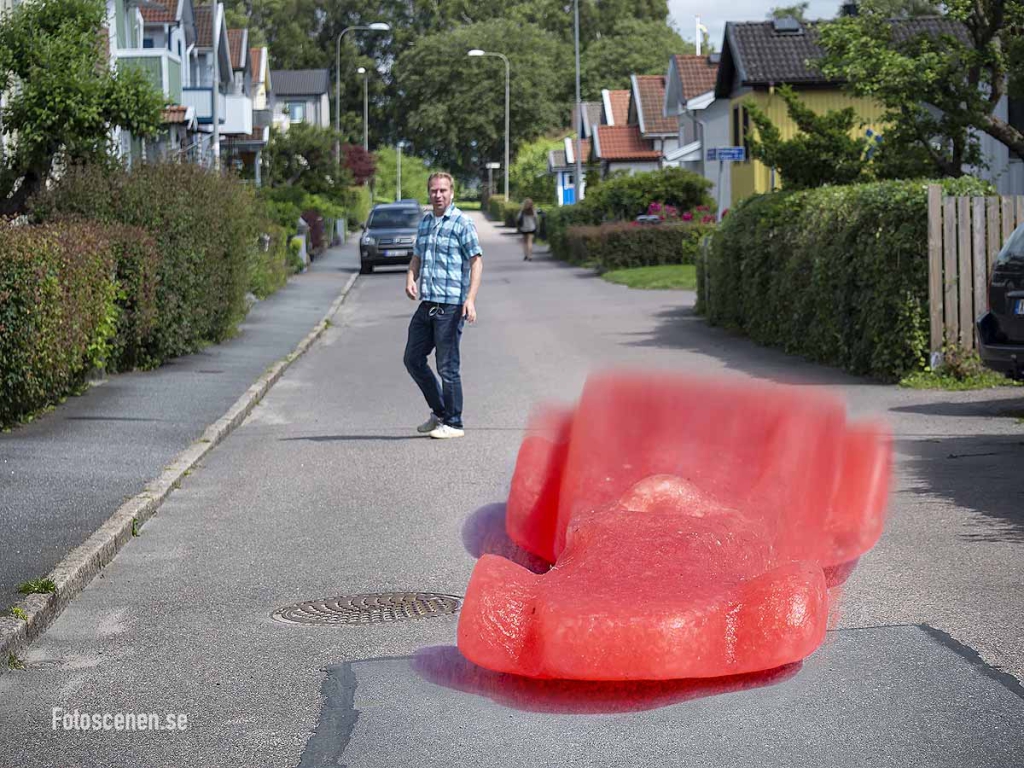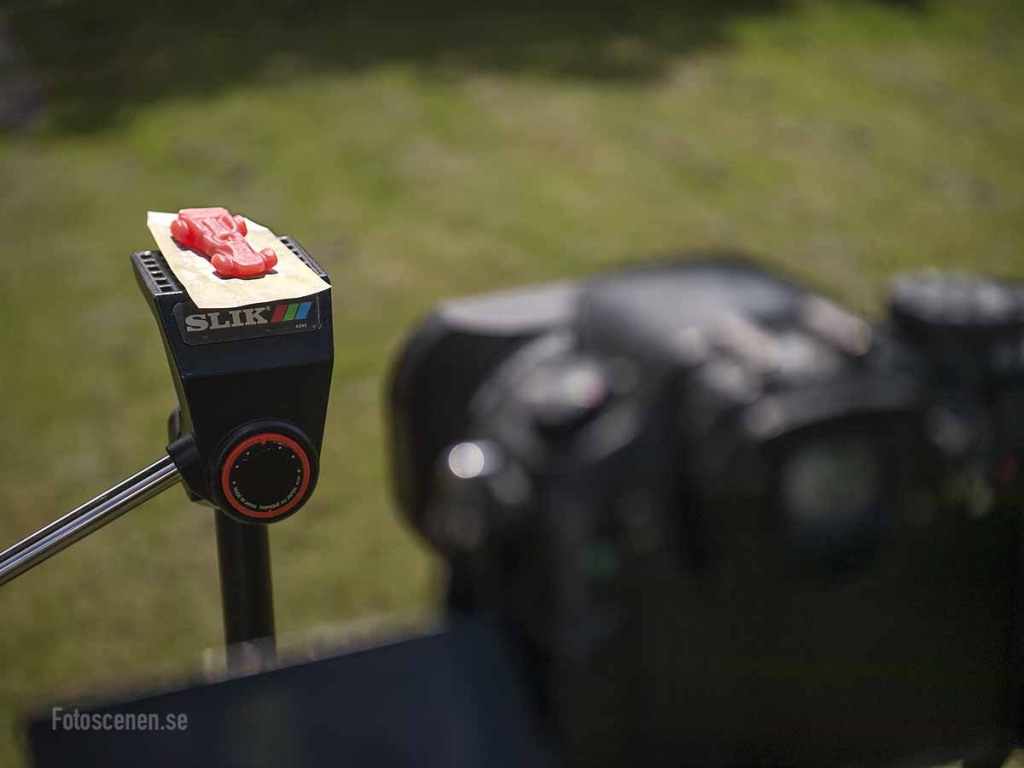 Nej, jag har bara skojat till det lite i Photoshop. Karamellkungen har en instagramtävling och jag gick och klurade ett tag och tog sen den översta bilden. Tanken var att använda "forced perspective" en teknik som ofta används i filmer för att lura ögat. Men godisbilen är nog för liten för att det ska funka riktigt, så det fick bli Photoshop istället.
Det finns dock en fördel med att fota bilen på plats i och med att solen och ljuset kommer från samma håll och har samma kvalitet. Det är annars det som är svårast att fejka. Jag använde makroobjektivet med ganska liten bländare för att så mycket som möjligt av bilen skulle bli skarp. Sen tog jag en bild till på min parkeringsplats och använde självutlösaren för att själv kunna vara med i bild. För att få till skärpedjupet rätt lade jag ett blurfilter över halva bilden, så det blev lagom suddigt.
Nöjd med mig själv läste jag på om reglerna för fototävlingen. Man skulle ta en bild på sin snabbaste Ferraribil. Då var det bara att börja om. Här lade jag på några extra lager av bilen på bakvagnen i lägre opacitet, målade dit lite fartstreck och grus för att få en känsla av fart och rörelse. Den här gången krävdes det lite skådespeleri av mig för att få till det. Grannarna undrade säkert…
No, I didn't really buy a new car, just some Photoshop fun. A candy company has a competition and I thought about that for a while and took the first picture. The idea was to use "forced perspective", a technique often used in movies to trick the eye. The candy car is probably to small for it to work though, so I had to turn to Photoshop.
There was however an advantage to shoot on the spot as I got the light right. That is usually the hardest part to fake. I used the macro lens with a small aperture to get as much as possible of the car in focus. Then I took a picture of my parking space with the timer so I could put myself in the picture. To get the right depth of field I used a blur filter over half the image.
Pleased with myself I read the rules again. You're supposed to take a picture of your fastest Ferrari. So I had to start over. Here I added a few layers in low opacity of the back of the car and added dashes of color to simulate speed. This time it took some "acting" skills on my behalf to sell the picture. I wonder what the neighbors thought…