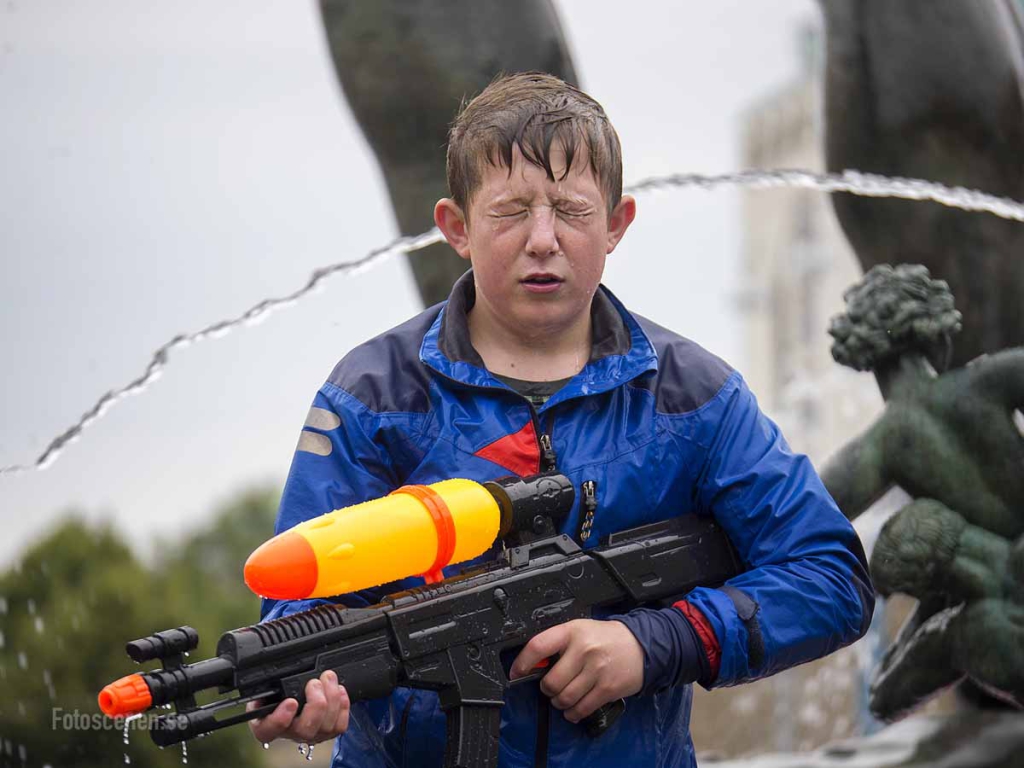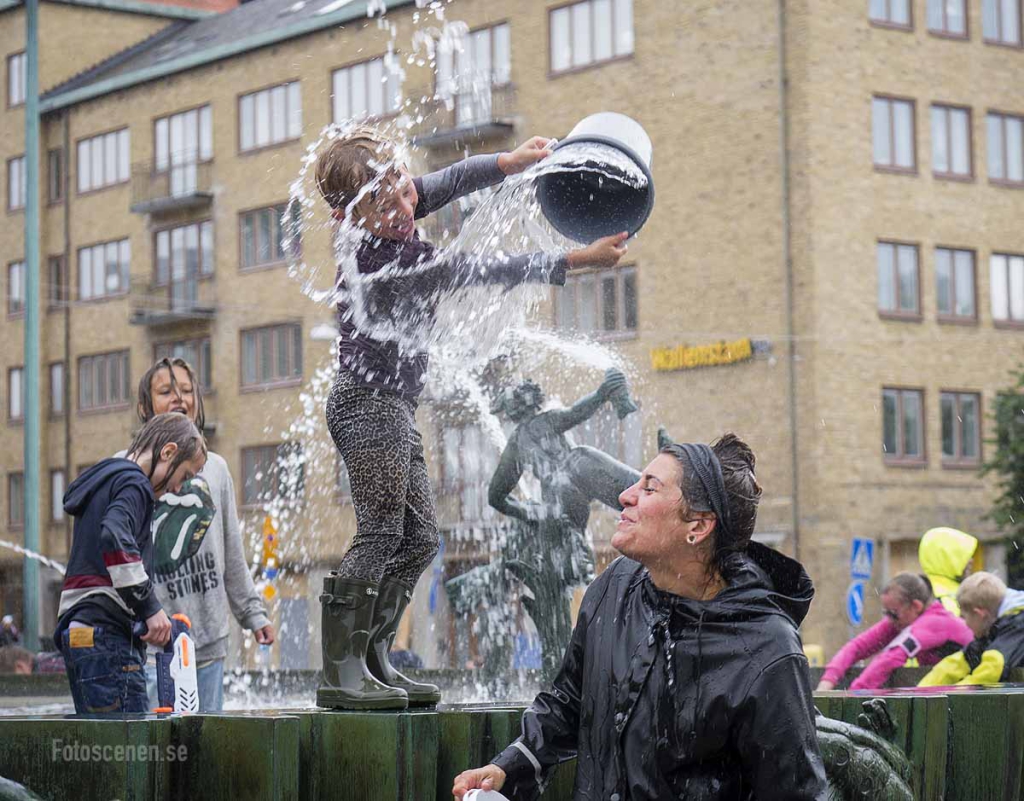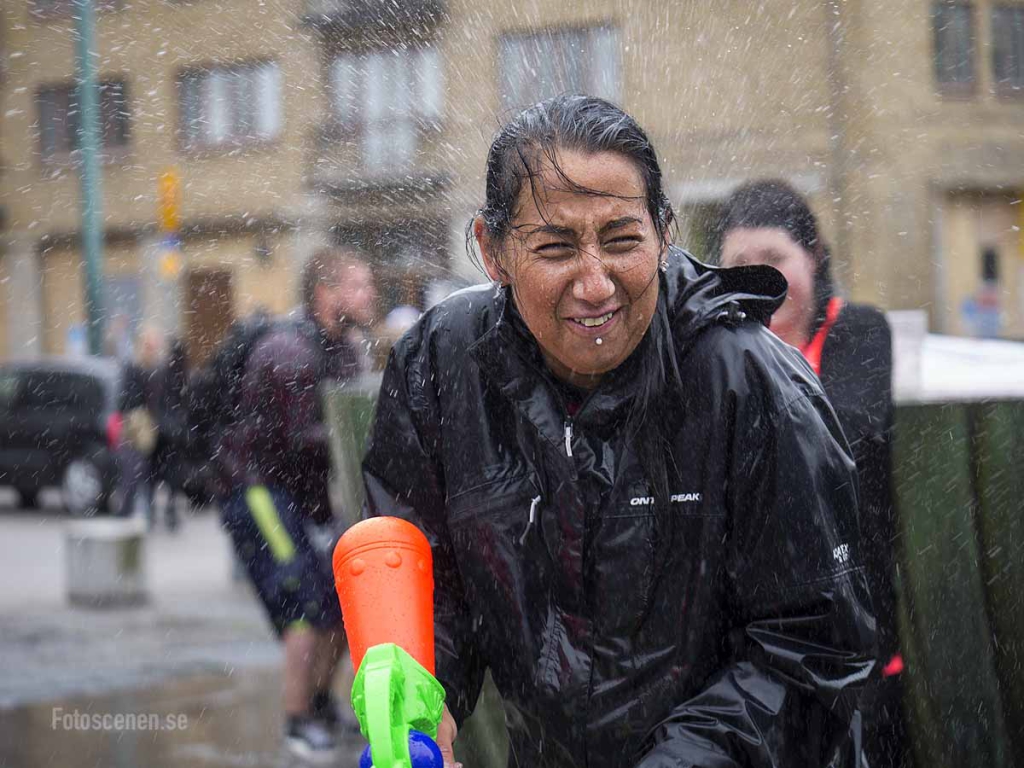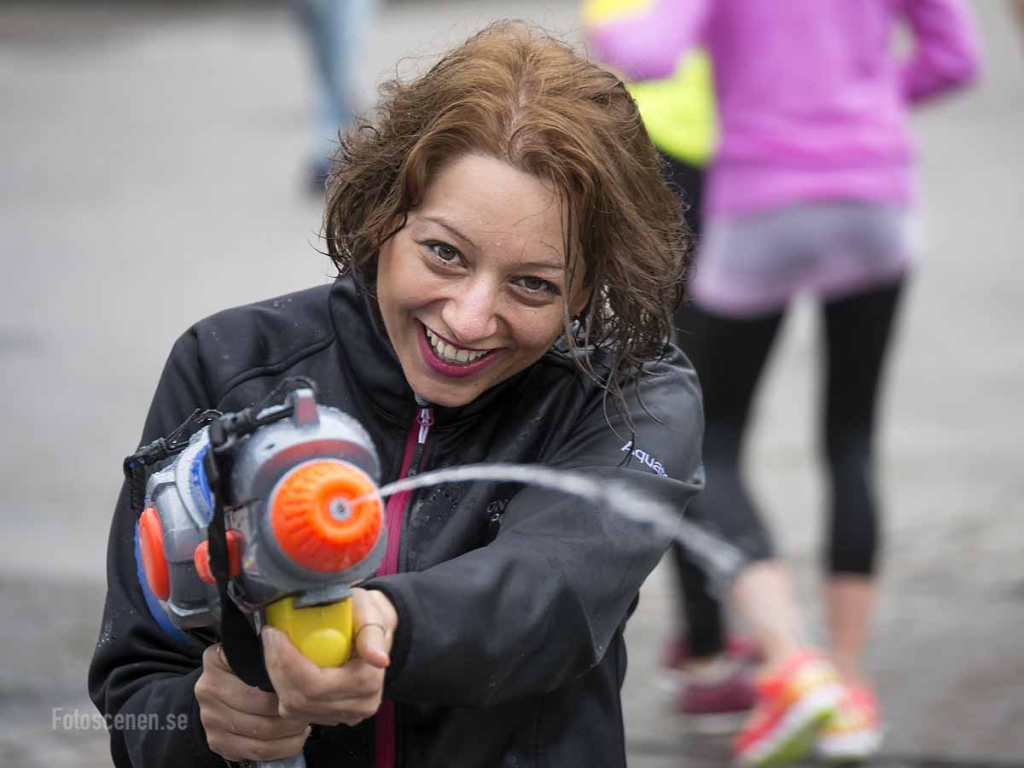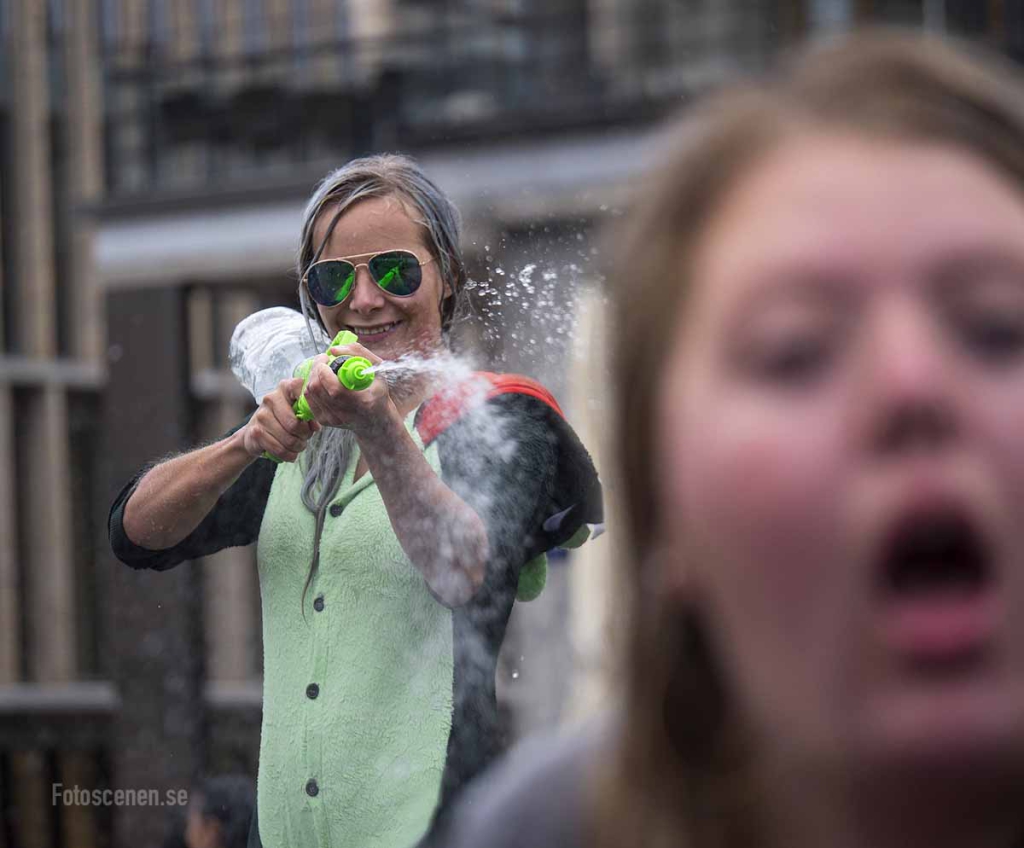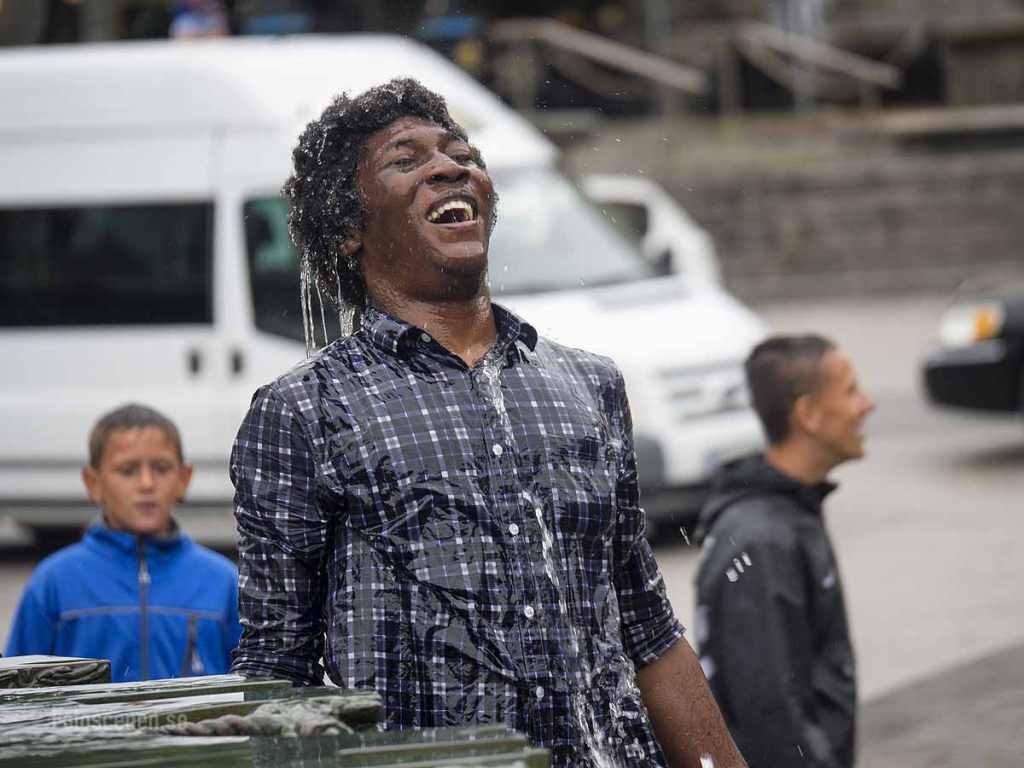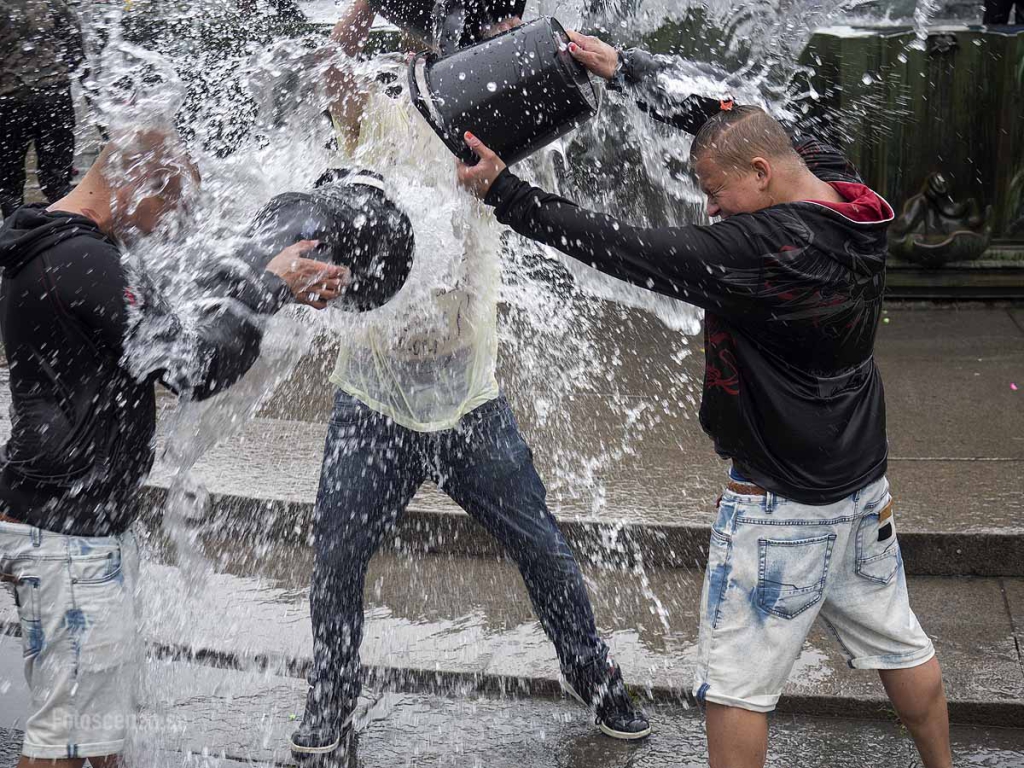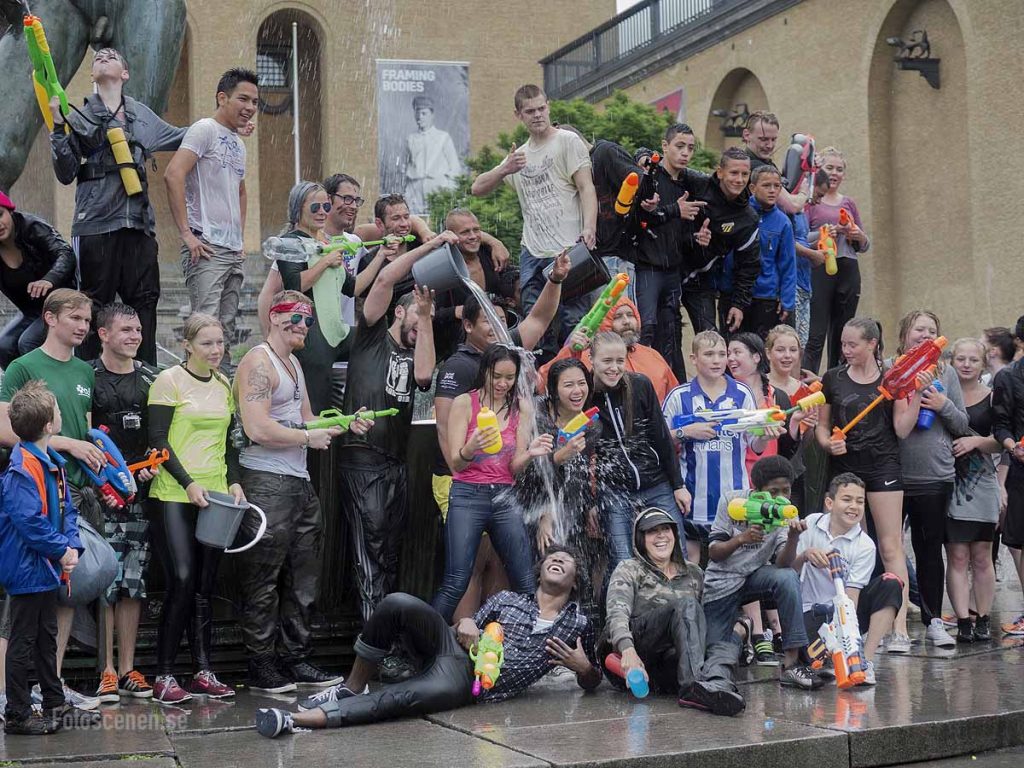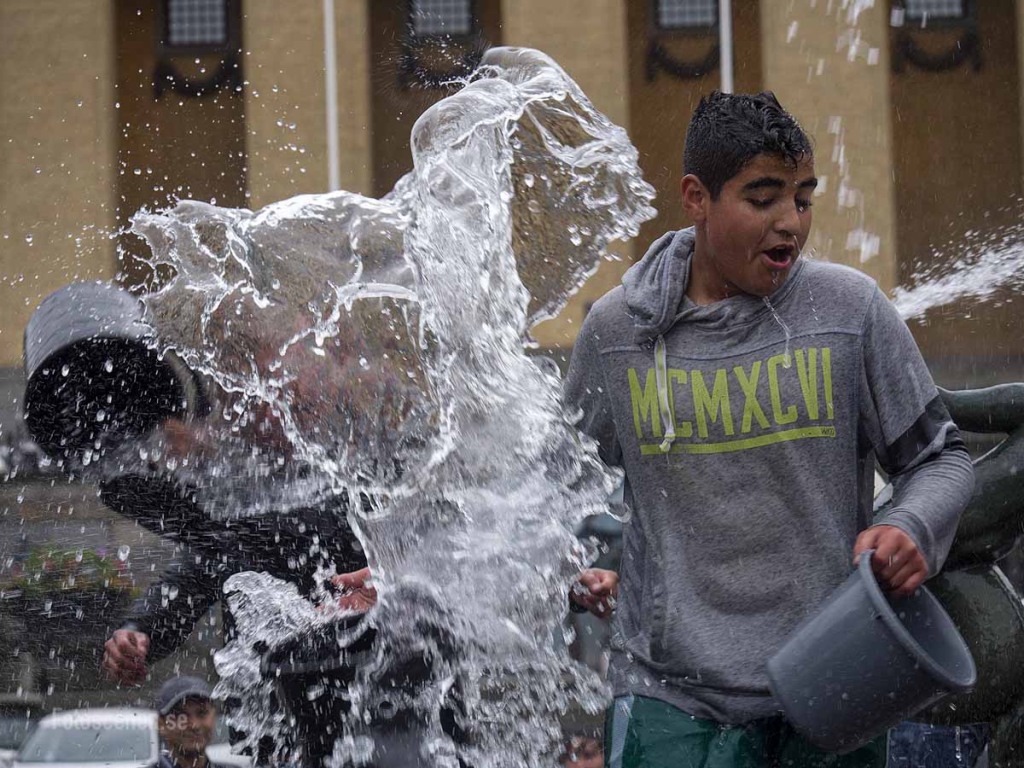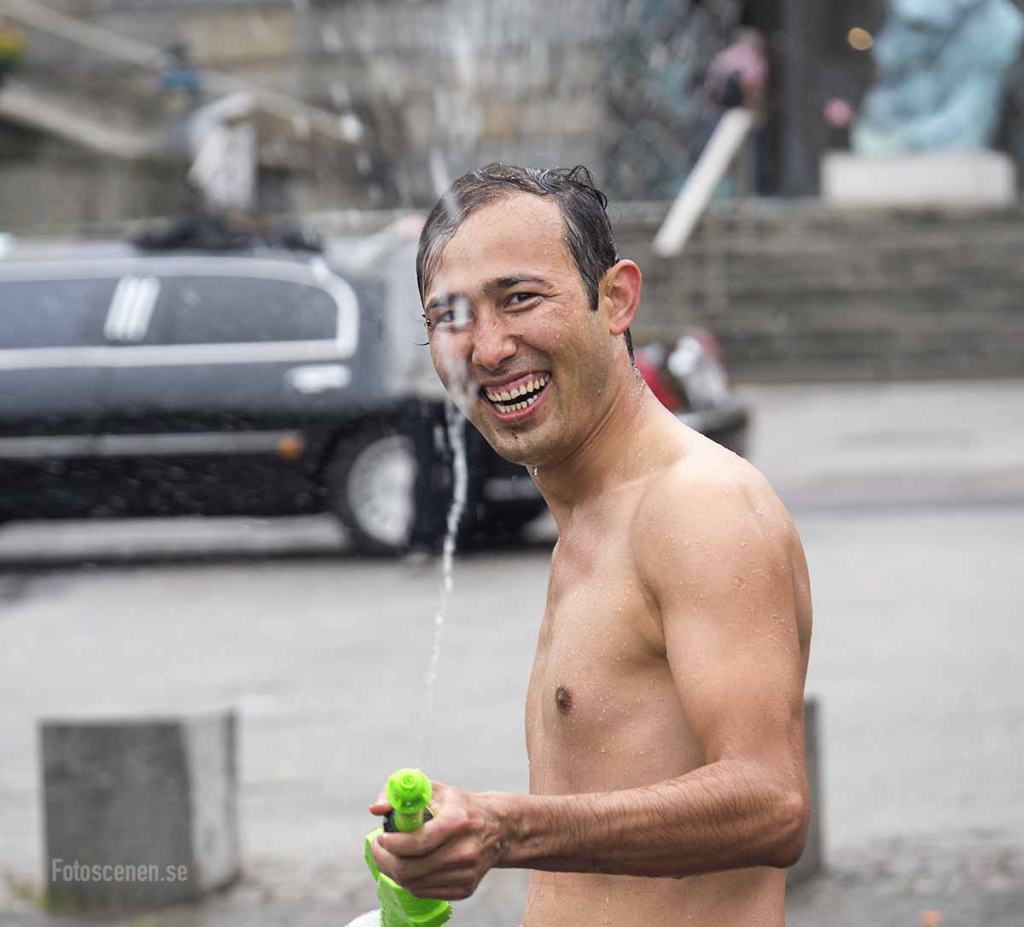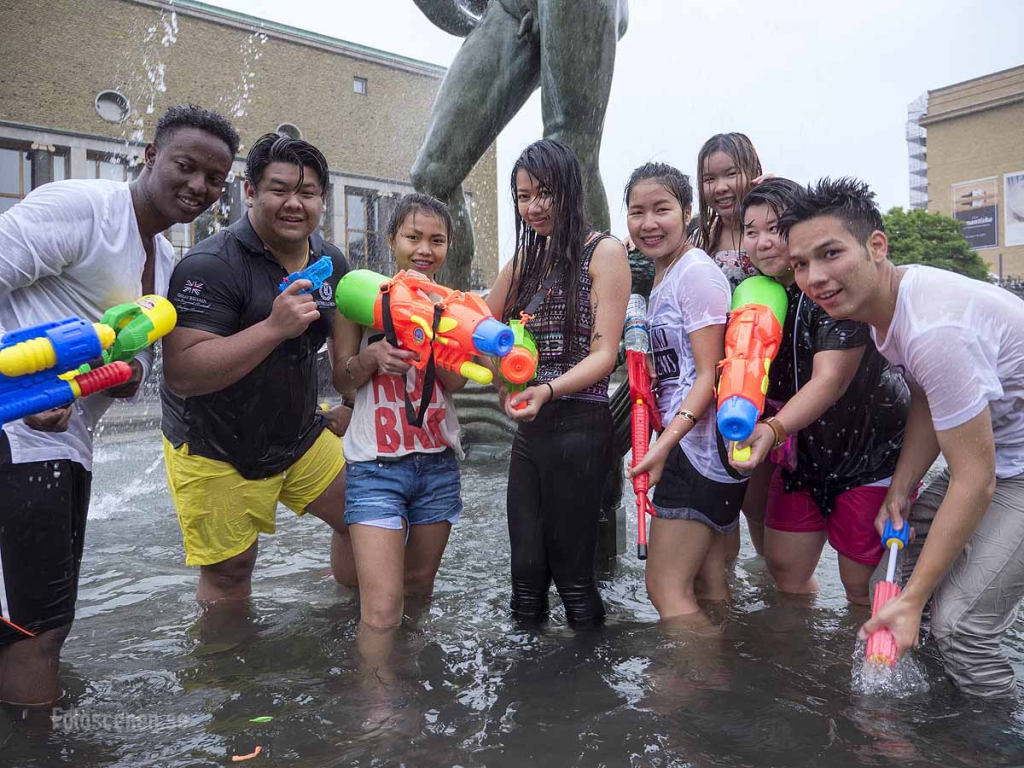 Förra året var det strålande sol när det var dags för vattenkrig på Götaplatsen i Göteborg, i år har ju vädergudarna bestämt sig för att straffa oss rejält, så av 5000 anmälda blev det mest en tumme. Jag tippar på att det var 100 pers drygt totalt, men inte mer än 50 samtidigt. Folk kom och gick.
Jag försökte fånga alla som var där på bild och jobbade efter Robert Capas devis: "Om dina bilder inte är tillräckligt bra, då är du inte tillräckligt nära." Både jag och kameran blev dränkta flera gånger, men det hade jag så klart räknat med, klädd i regnkläder från topp till tå och med vädertätad kamera. Många var oroliga för hur den skulle klara sig, men den tål mer än så. Jag var bara orolig för att få droppar på glaset.  Trots vädret tycker jag mina bilder blev bättre i år. Förresten, ser ni vattenmonstret som reser sig bredvid killen i grå tröja med romerska siffror?
Last year the sun was shining and it was a great summers day when there was a water war at Götaplatsen in Gothenburg, this year the weather gods are punishing us hard. Out of 5000 that had intended to come only 100 showed up and no more than 50 at the same time. People came and went.  I tried to capture everybody, working after Robert Capa's words "If your photographs aren't good enough, you're not close enough."  Dressed appropriately and with a weather sealed camera I was right in the middle of it. People worried about my camera, but this was nothing. I was only worried about getting droplets on the glass. Both me and the camera got drenched a couple of times, but that was obviously no more than what I had expected. Despite the weather I think I got better pictures this year. By the way, can you see the water monster rising up next to the guy in a grey sweater with roman numericals?