Har ni valt att klicka upp den här sidan, så vet ni förmodligen redan vad jag kan och vad jag går för. Jag tycker det är förbaskat kul att fota och jag vill att det ska synas i bilderna. Jag försöker alltid ta bilder med känsla i, något som betraktaren kan knyta an till.
Jag har FA-skattsedel, men mitt företag är ganska nystartat, så jag har väldigt låga priser. Är det ett större jobb, är priserna dessutom förhandlingsbara.
Pris per timme: 700:- exkl moms, (minimum två timmar).
Porträttfoto: 1000:- inkl moms (högupplösta bilder ingår).

Jag tar inte betalt för tiden jag reser till dig, men jag reser inte för långt från Göteborg, däremot tar jag betalt för tiden jag lägger på att redigera. Som tur är jobbar jag snabbt. Jag lägger sällan mer än 5-10 minuter per bild. För vissa jobb, som mingelbilder kan jag nöja mig med snabba justeringar för att hålla nere priset och få snabbare leverans.
Alla bilder här på bloggen går också att köpa som professionella utskrifter, hör av er för prisförfrågan.
Är ni ett fotogäng eller liknande som vill att jag kommer och berättar om mina bilder, så är det något jag tycker är jättekul.
Du når mig på info at fotoscenen.se eller 0708-620033.
Några av mina kunder: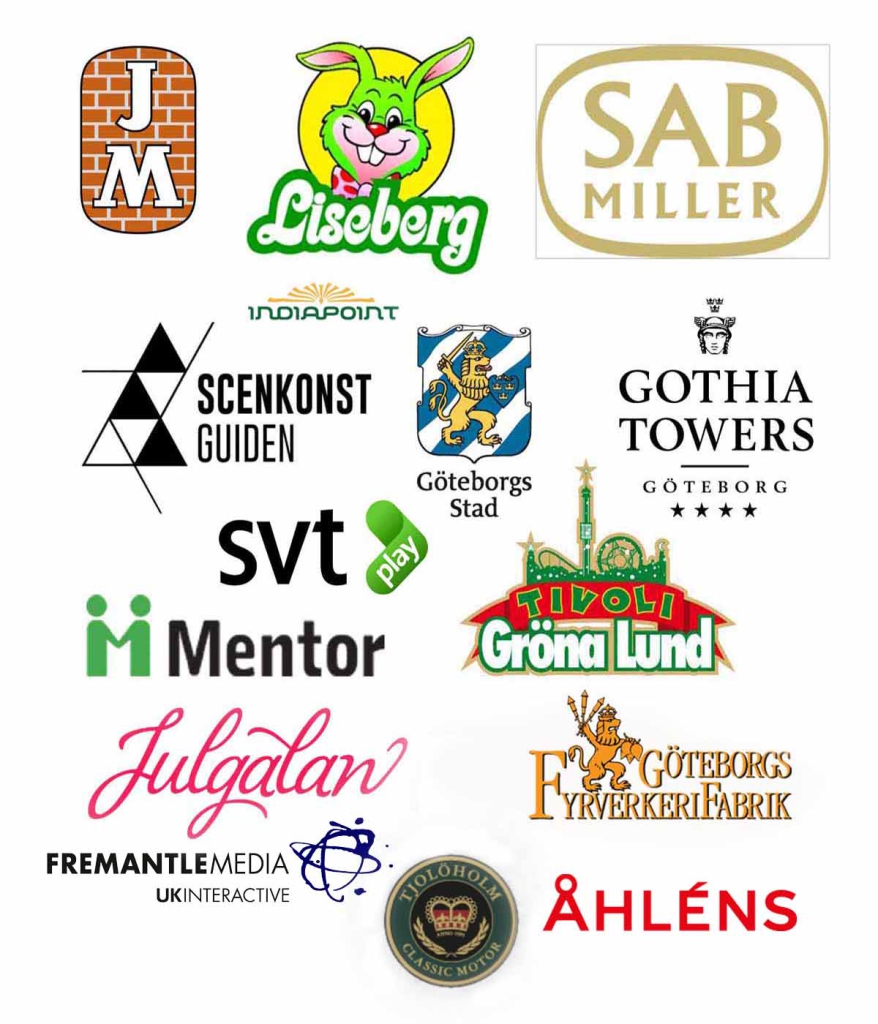 If you are reading this, you know what I'm capable of. Taking pictures is as good as it gets for me and I want that to show in the images. I want to capture feelings, to make the viewer connected.
I'm a registered company, but I am a newcomer so I'll keep my prices low. For bigger jobs prices are negotiable.

Price per hour: 700:- SEK plus tax, (minimum two hours).
Portrait shoot: 1000.- SEK with tax (high resolution images included).

I'm not charging for the time it takes for me to get where you want me to be, but I won't go too far from Gothenburg. I do charge you for the time it takes to edit though. I rarely take more than five to ten minutes to edit an image. For some jobs, like event photo, it's also possible to just do quick adjustments for faster and cheaper delivery.
You can buy all images here as prints, contact me for a price.
I'll happily come and talk about my pictures if anyone is interested. You can reach me at info at fotoscenen.se or 0708-620033.
Above you can see some of my clients.